It has been almost a year since I visited a Mary Brown's. My first and only visit was to the Mary Brown's in Kelowna and the experience was pretty good. Up until that point, I wasn't familiar with Mary Brown's at all but in fact they are a 100% Canadian-owned company known for their Big Mary sandwich, fried chicken, and taters. They originated in St. John's and most of their 100+ locations are in Newfoundland. I would have visited another Mary Brown's sooner but there are only 6 locations in BC and none in Metro Vancouver. The BC locations are Abbotsford, Dawson Creek, Merritt, Kelowna, Kamloops, and Chilliwack. I was due for a revisit to Mary Brown's and did so recently at their Merritt location.
CLEAN & MODERN INTERIOR
Like the other Mary Brown's location I visited, the Mary Brown's in Merritt has a much cleaner and modern interior compared to the major fried chicken chains I regularly go to. It was nicely air-conditioned and there was no smell of frying in the air. I was impressed with how well the dining area seemed to be maintained – a huge contrast to those sticky, dirty tables I experienced once at Church's in North Burnaby.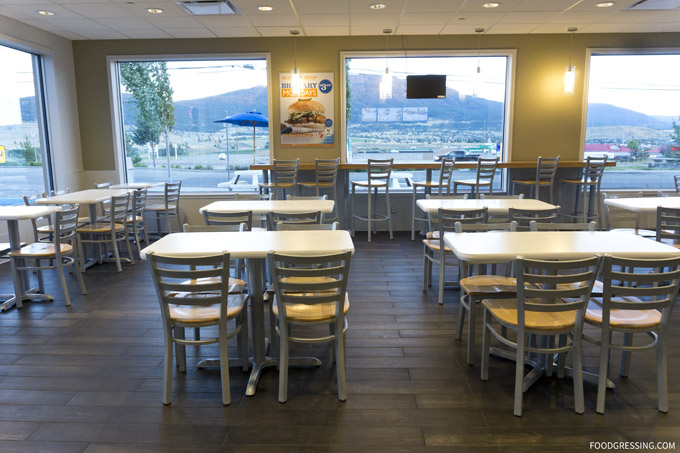 WHAT WE TRIED
I simply went with a 4 piece meal which includes small taters, a small salad and a drink ($13.49). The chicken was crispy on the outside and tender, moist, and juicy. Mary Brown's chicken also seems a lot less greasy than ones by the major fried chicken chains. The salad wasn't much to rave about but the taters were surprisingly good this time! The last time I had taters at Mary Brown's, they were soggy. This time they were wonderfully crispy on the outside, lightly seasoned and tender. I had my doubts but they were super delicious.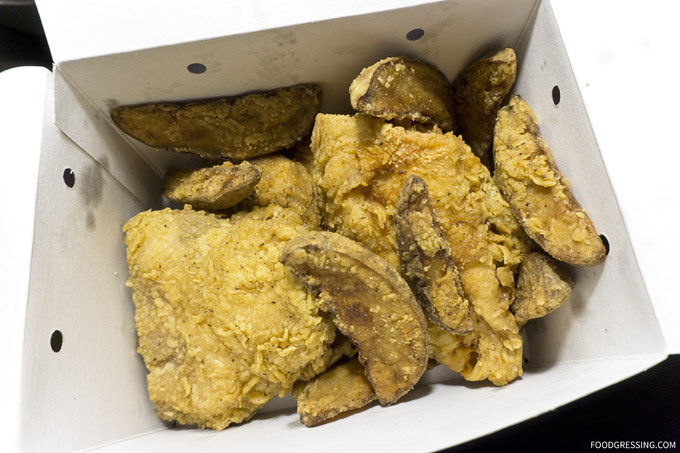 OVERALL IMPRESSION OF MARY BROWN'S Merritt
I continue to enjoy Mary Brown's because their chicken seems a lot less greasy compared to other chains but still retains a satisfying texture. I also appreciate the attention they give in maintaining the dining area. Rating: 4/5
To read about my other adventures in Merritt, follow https://foodgressing.com/category/travel/merritt/
Mary Brown's Famous Chicken & Taters Merritt
Address: 3663 De Wolf Way, Merritt, BC
Website: https://marybrowns.com/