When my family and I were vacationing in Kelowna last year, we came across a Mary Brown's in a strip mall near our hotel. Up until that point, I hadn't heard of Mary Brown's at all. Much to my surprise, a quick review of their Wiki showed that Mary Brown's is a 100% Canadian-owned company known for their Big Mary sandwich, chicken and taters. They originated in St. John's and most of their 100+ locations are in Newfoundland. In BC, they have only 6 locations but none in Metro Vancouver; these are in Fort St. John, Dawson Creek, Merritt, Kelowna, Kamloops, and Chiliwack. We were curious as to how Mary Brown's fried chicken tasted compared to the usual chains like KFC and Church's so decided to give them a try.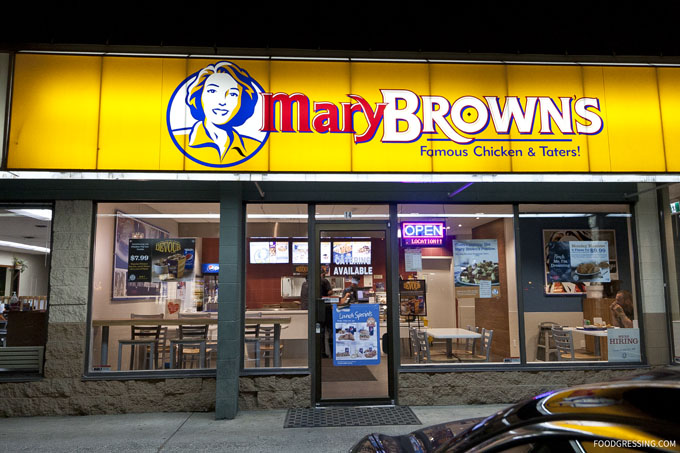 Clean & Modern Interior
Mary Brown's in Kelowna has a much cleaner and modern interior compared to the fried chicken eateries I regularly go to. I was impressed with how well the dining area seemed to be maintained – a stark contrast to those sticky, dirty tables I experienced at Church's in North Burnaby.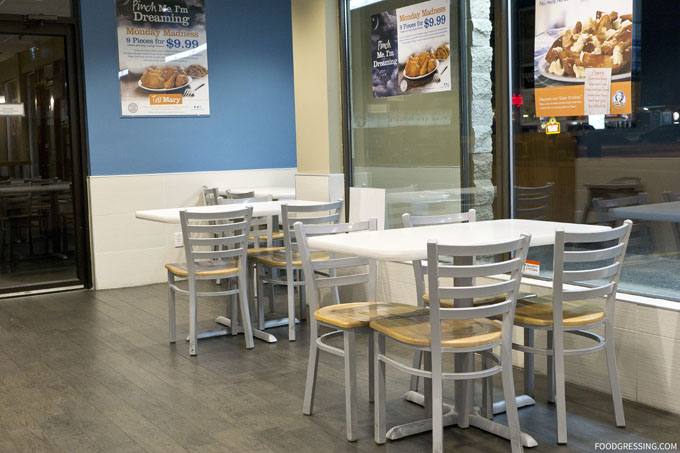 What We Tried
We ordered two chicken wings, two breasts, taters and chicken pop-ins. The order actually took about 10 minutes to arrive which suggests they fry the chicken on order. This probably makes sense as there is not enough customer traffic to support ready-fried chicken. In general, I thought that the batter for the chicken was nicely crispy but seasoned more lightly and was also less greasy than KFC and Church's. The meat was tender, moist and juicy – no complaints here.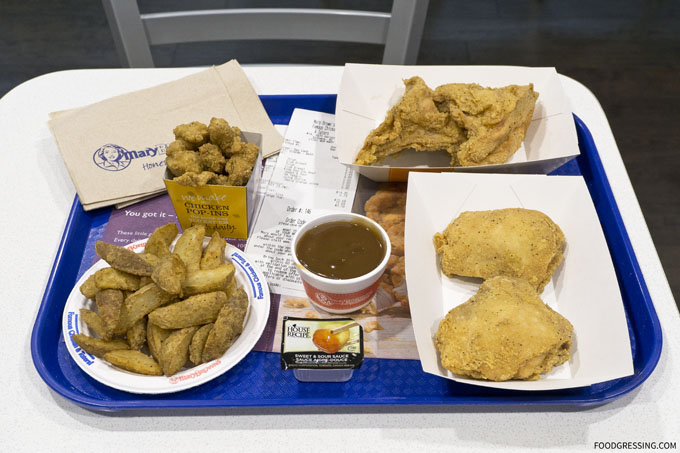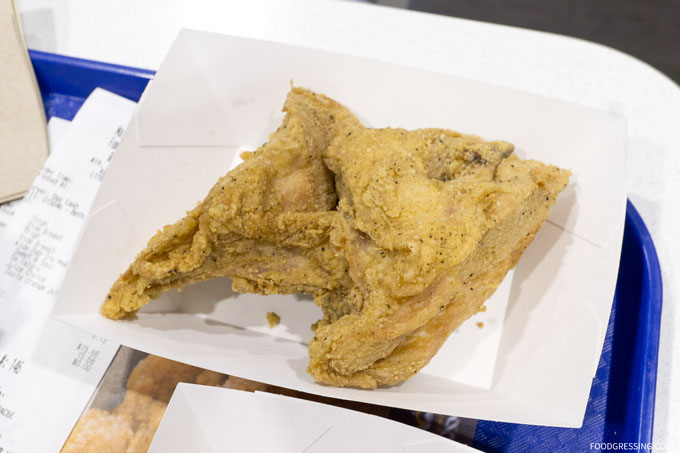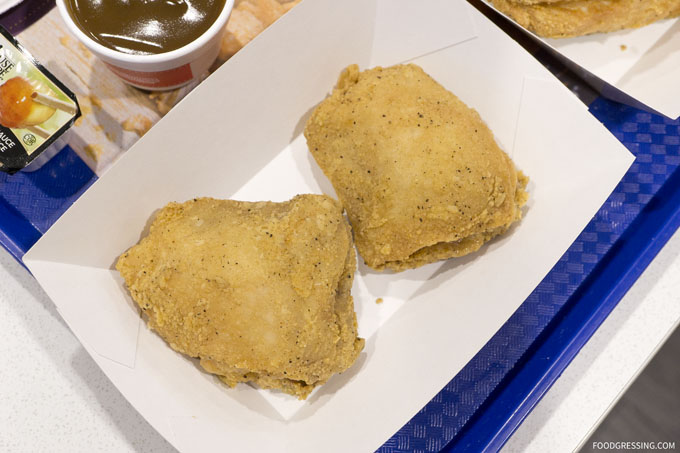 The gravy was just OK; I think I enjoy KFC's gravy the most in terms of flavour.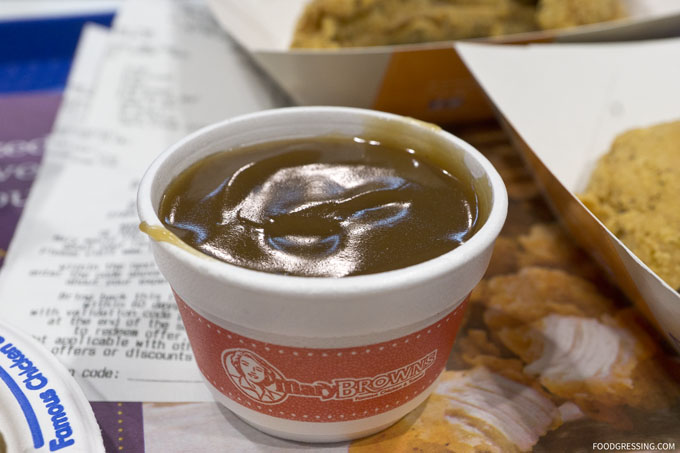 The chicken pop-ins were bite-size, tasty morsels. They were good though nothing to write home about.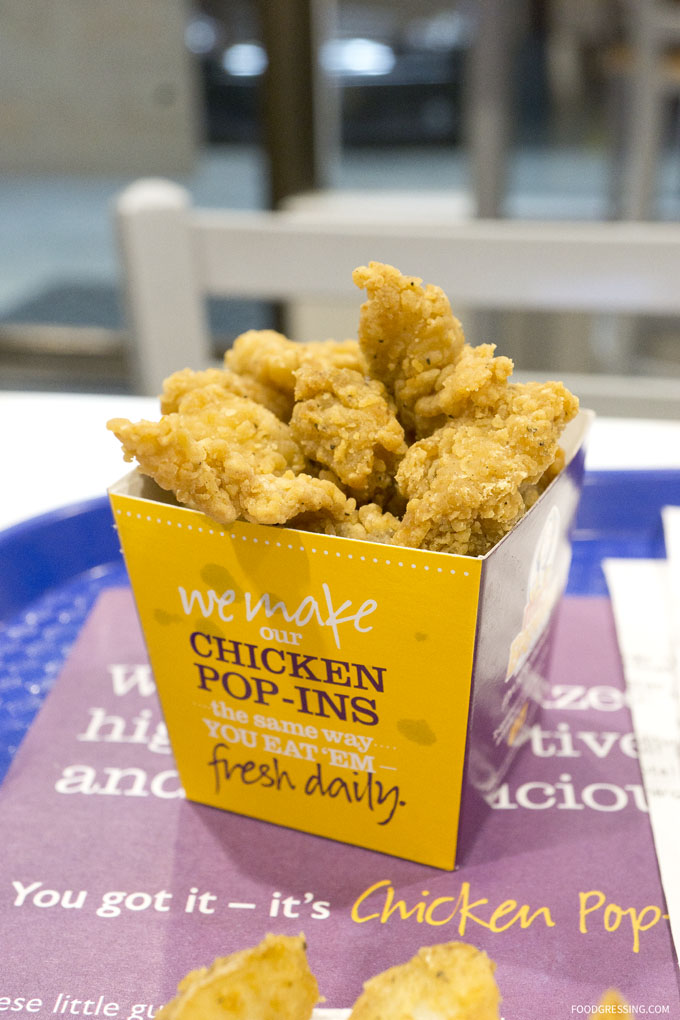 The taters were the most disappointing and perhaps needed more frying time. They weren't all that crispy on the outside.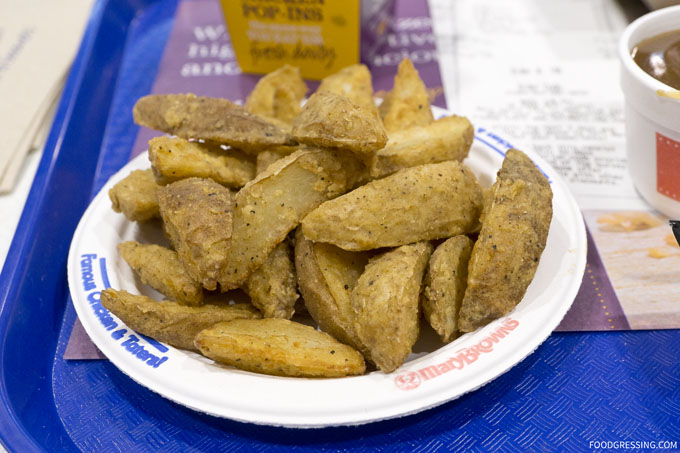 Overall Impression of Mary Brown's Kelowna
I quite liked Mary Brown's chicken because they were less greasy compared to other chains. It was nice to enjoy freshly fried chicken in a clean, dining space. The taters didn't impress me much but I'd recommend their fried chicken. Rating: 3.5/5
Website: marybrowns.com