Here's a look at where to buy BC Spot Prawns Vancouver 2021 along with some buying tips, how to cook spot prawns tricks and spot prawn recipes.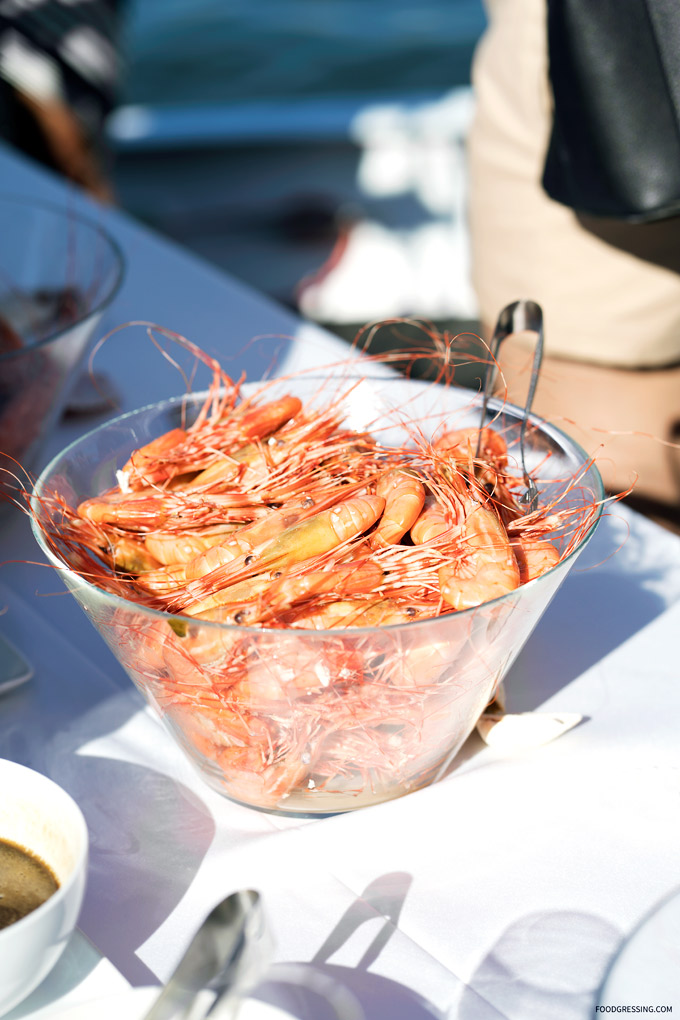 The BC spot prawn season is a favourite time of the year for foodies. Known for their sweet, delicate in flavour and firm texture, BC spot prawns are delicacies that are enjoyed locally but also around the world.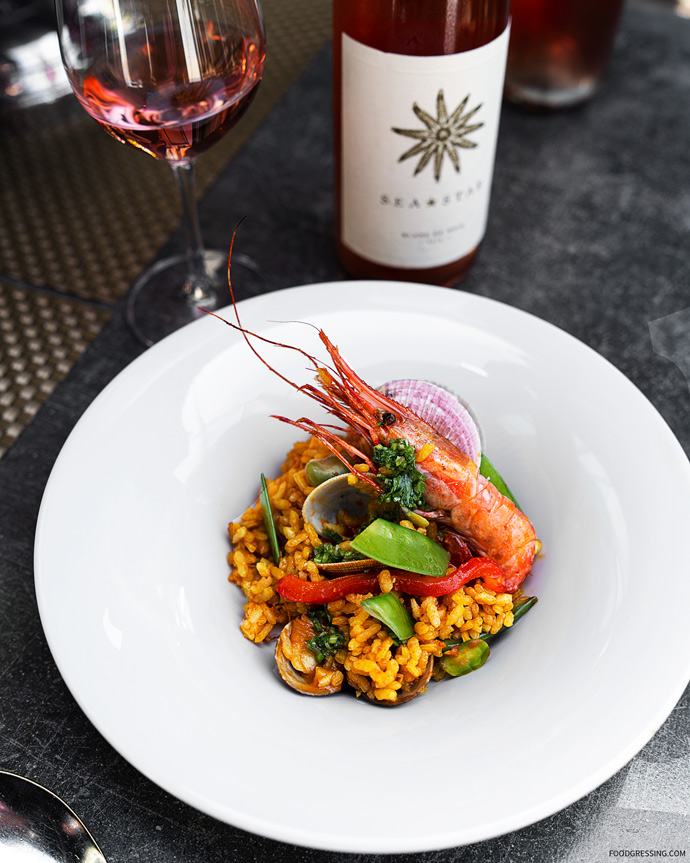 How is BC Spot Prawn Season 2021?
The BC Spot Prawn Season is super short. The 2021 harvest season is expected to start May 14/15 and lasting 30 - 40 days.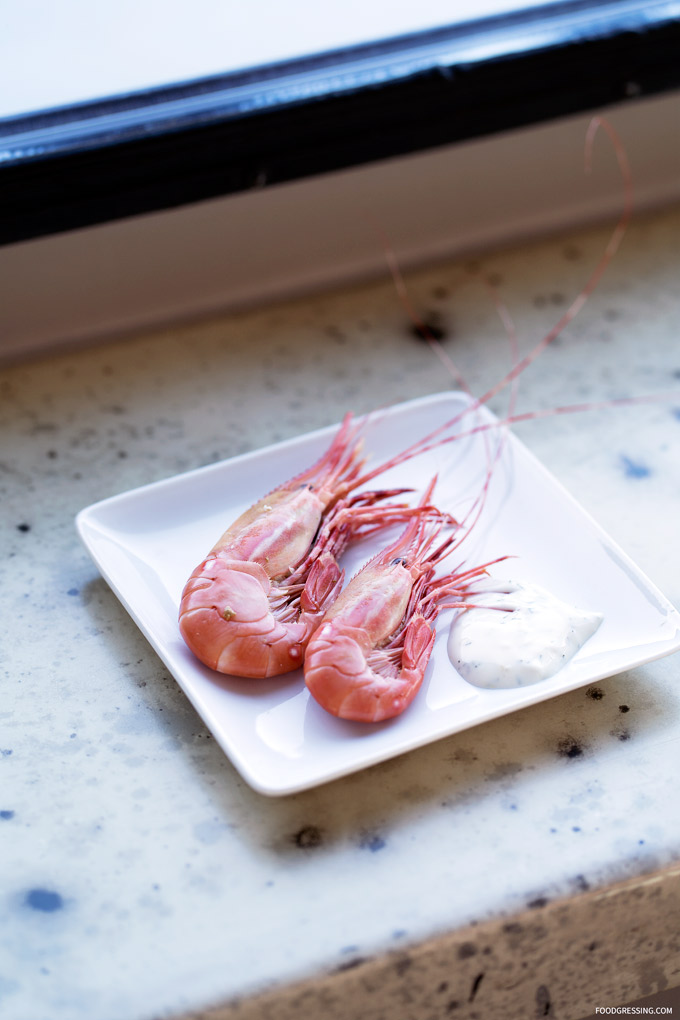 How much are live spot prawns?
Prices at the fisherman wharfs are usually around $17 - $18 per pound. You might find them as cheap as $14 per pound elsewhere.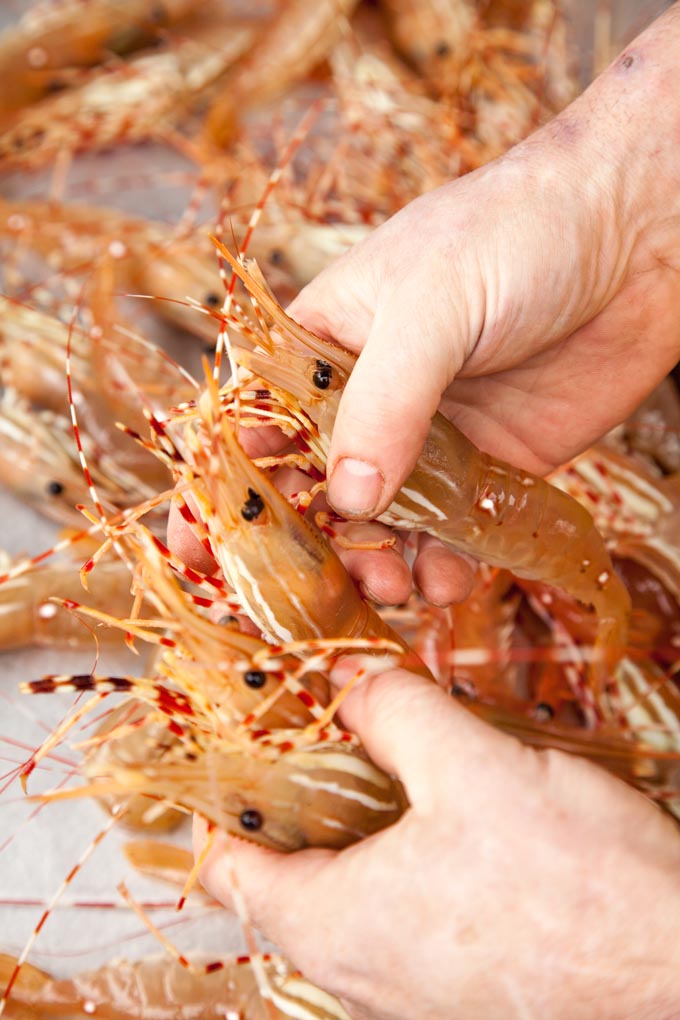 Tips for buying live spot prawns
About the start of the spot prawn season...
The first days when spot prawns are available on the market are pretty crazy.
You can preorder online ahead of time at some of the vendors that have online shops but that doesn't guarantee the availability.
During the first few days, the amount of spot prawns on the market is usually not enough to keep up with the HUGE demand in the beginning.
If you are planning to buy directly from the fishermen boats at the wharves, the boats typically come in around 12 pm - 1 pm.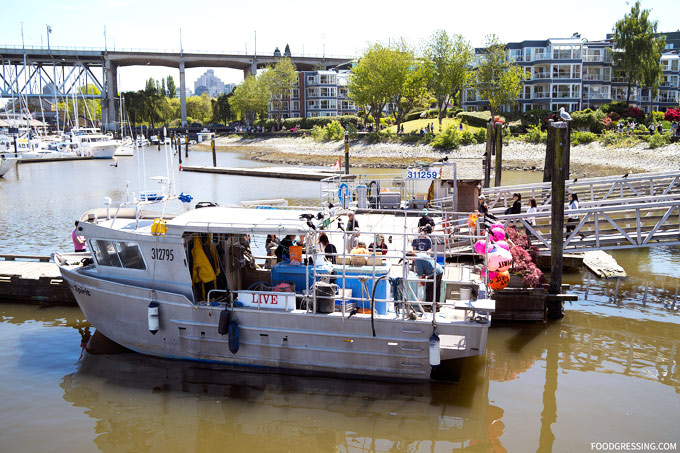 You can expect long line ups at the wharf ahead of when the boats even arrive. The wait could potentially be hours.
Check the social media of the fishermen for the latest information on when the boat is arriving or if they are sold out.
The demand does wane a bit as the season goes on so you can find spot prawns more easily in places like supermarkets (even in the late evening) and not having to wait in line for hours at the wharf.
When you buy live spot prawns...
They should be jumping, moving about with a translucent appearance! Do not buy foul-smelling, discoloured spot prawns.
How to keep spot prawns alive
Bring a cooler with a small ice pack if you can to keep your spot prawns alive. That way you can keep them cool until you get home.
Do not put the spot prawns directly in ice because melted fresh water ice will kill them.
If the spot prawn is dead, an enzyme is released from within a prawn's head that can cause the meat to turn mushy when cooked.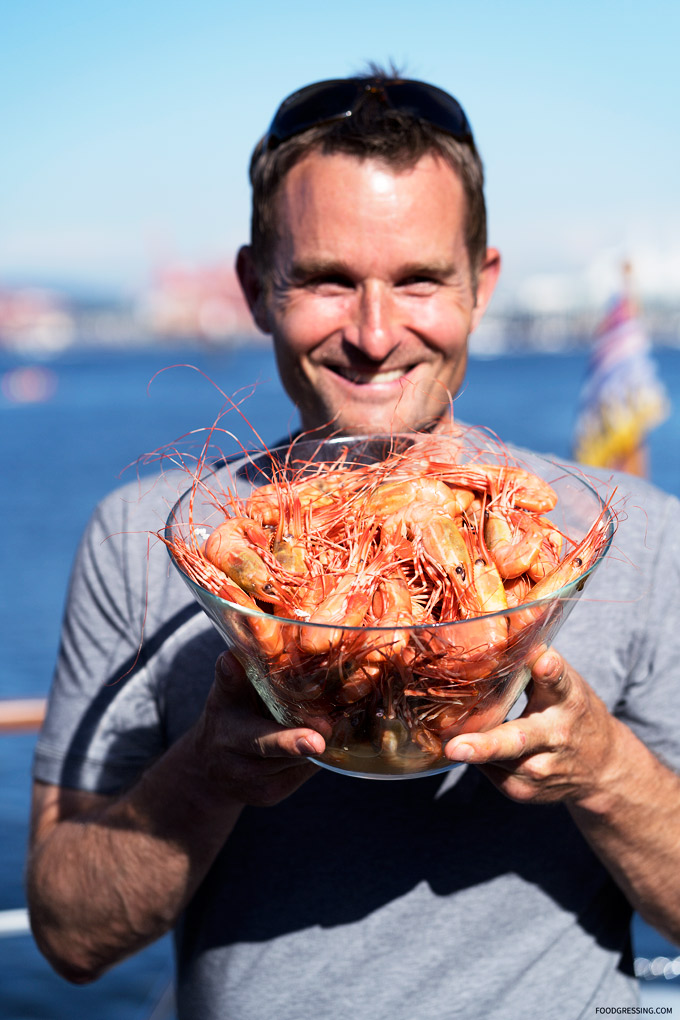 Below are a few places where you can buy BC spot prawns Vancouver 2021.
Any additions? Please contact me @foodgressing on social media or email [email protected].
Where to Buy BC Spot Prawns Vancouver 2021
Vancouver
BC Live Spot Prawns & Seafood (BCLSPS) is now accepting pre-orders of live spot prawns ($18.00/lb) for home delivery or pick-up at the False Creek Fishermen's Wharf or Ladner Wharf.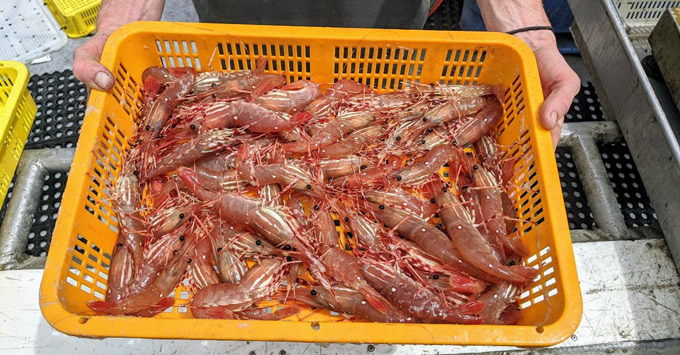 A small business based out of Ladner, BC Live Spot Prawns & Seafood provides customers with the freshest, wild-caught seafood directly from its network of five local fishing families.
Customers are guaranteed only wild-caught, sustainable, antibiotic-free and hormone-free spot prawns, salmon, sablefish, halibut, and other live, fresh, or frozen seafood products.
In-person pick-ups are available at the Ladner Wharf starting May 15, or at the False Creek Fishermen's Wharf starting May 17.
They offer home delivery option across Greater Vancouver with a minimum of 10lb per order and no additional delivery charges.
BCLSPS does not grade its spot prawns and the spot prawns are fishermen-direct.
That means customers can expect large and XL spot prawns from the fishermen's daily catch, fresh from the boats.
Richmond
Steveston Spot Prawns is accepting pre-orders for pickup and delivery service within Richmond ($18.00/lb).
In-person pick-ups and delivery are available starting May 15.
Preorder pickup 7 days a week from 9 AM - 6 PM. Preorder delivery is Monday - Friday from 3 PM - 6 PM. $10 flat rate delivery applies. Delivery to select areas in Richmond BC with two pound minimum. Cash sales at Fisherman's Wharf.
Prawns on the Spot will be at Steveston Fisherman's Wharf starting Saturday, May 15.
Burnaby
Ladner
See above for details.
Grocery Stores (Various Locations)
Grocery stores like T&T Supermarket, H Mart, Price Smart Foods are known to carry live spot prawns.
Other places reported to sell live spot prawns are Izumiya Japanese Marketplace (Richmond), Walmart Richmond and Parker Place.
Small mom and pop Asian seafood stores have been reported to sell them too.
How to prepare spot prawns
So you've brought home your live spot prawns, kept them cool and they're sticking kicking and moving about. What to do next?
Get ready to cook them ASAP. You need to cook them live because dead prawns have a black flesh and are simply not good to eat.
Do not put spot prawns in tap water because fresh water will actually kill them.
Spot prawns taste best when they are cooked fast in just about two minutes. Beware of overcooking!
You can even undercook the spot prawns a bit because they will continue to cook after removal from heat.
Look for them to turn pink and curl up which means they are ready to be enjoyed.
For the spot prawn meat to be in the best condition, cook the spot prawns live with their head or you will need to remove their heads while still alive.
How to remove spot prawn head
It can be intimidating at first, but to remove the head of a live spot prawn follow these steps:
Carefully remove the spot prawn from the bag and carefully handle the sharp ends.
Firmly grab the spot prawn head in one hand and the spot prawn body with the other.
Pinch the spot prawn head with your thumb and index finger.
Twist your hands in opposite directions and pull.
Voila, the head will come free easily!
Grab the body with your dominant hand and pinch the head between the thumb and index finger of your other hand. Quickly and forcefully twist the body away from the head until it's removed. Rinse the tail thoroughly.
Check out this demo video to see how it is done.
How to steam spot prawns
Bring the water in your pot to a boil. Place spot prawns in the steamer basket. Steam for about 2 minutes and then run cold water over them.
How to grill spot prawns
Grill for 1 to 2 minutes per side at medium heat. You can also skewer them.
How to boil spot prawns
Bring the water in your pot to a boil. Boil spot prawns (with shell) for about 2 minutes.
How to sautee spot prawns
You can sautee spot prawns for a few minutes with or without shell.
About spot prawn tails
Spot prawn tails can be eaten sashimi-style from de-headed fresh, BC live spot prawns.
Spot prawn recipe ideas
Here are some spot prawn recipe ideas for inspiration.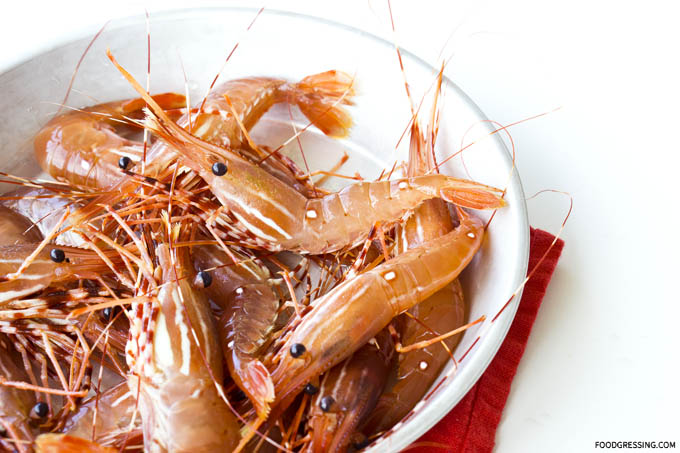 Cooked then chilled on ice. Serve with a lemon and cocktail sauce.
With butter only!
Paella with mussels, clams and fish. Serve with wine.
Steamed and then seasoned with olive oil, lemon and salt.
Cooked in sweet chili, butter, garlic and tomato sauce.
Pasta with tomatoes, asparagus in a garlic white wine sauce.
Tacos with mango, lime, sweet onion, salsa, chipotle mayo, avocado, cilatro and so forth.
Ceviche style.
Olive oil, salt and lemon zest.
Spot prawn boil with corn, potatoes and onions.
Garlic butter with Romesco sauce.
With coconut milk and lime.
Grilled and tossed in uni butter.
Spot prawn scampi (linguine pasta, butter, garlic, parsley, lemon, white white, parmesan)
Skewered and grilled.
With a butter garlic sauce.
Grilled with corn, then served with pasta and cherry tomatoes.
Chili garlic spot prawn steamed with sake and served with coconut rice.
Seafood risotto with mussels and clams.
Serve with soy sauce.
With a sake dashi broth.
Olive oil, garlic and fresh lemon juice.
Served with garlic, herb butter and zucchini and peas.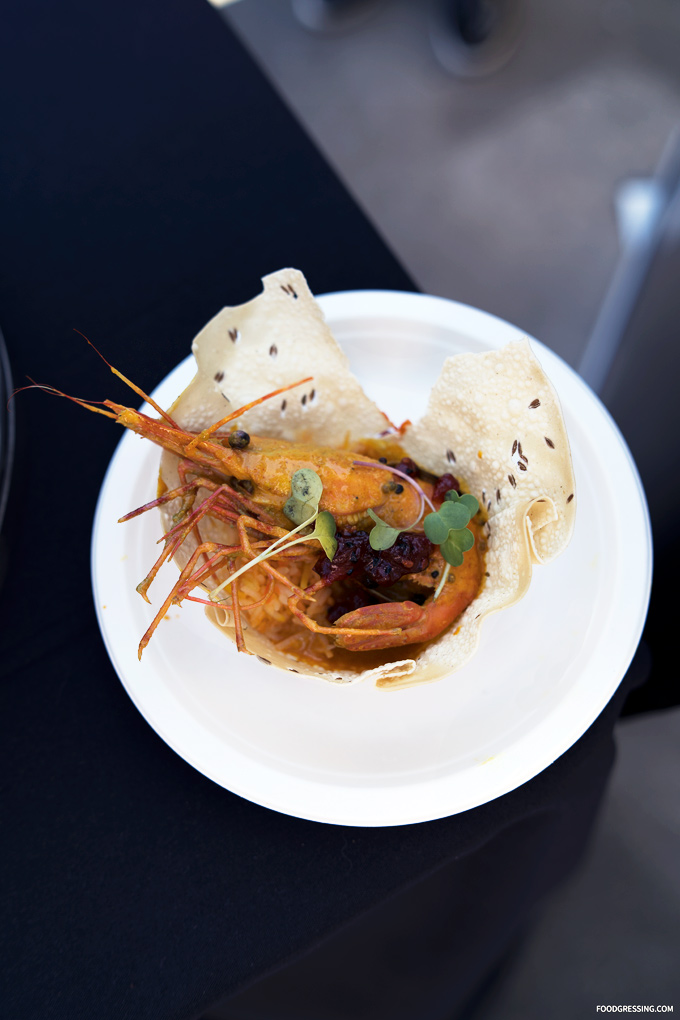 BC Spot Prawn Festival 2021
The BC Spot Prawn Festival 2021 is back this year in a different format. Here are some of the happenings:
Chef's Table Chowder
Due to the pandemic, Chefs' Table Society is not able to serve up hot chowder at Fisherman's Wharf in-person.
Instead, to keep the tradition alive, Chefs' Table will be offering frozen chowder made with spot prawns and other sustainable seafoods starting May 14, 2021 (the opening of the Spot Prawn season) at participating retails.
Funds raised will go towards Chefs' Table Society initiatives such as culinary scholarships and the legacy project CTS Culinary Library.
Virtual Event
On Saturday, May 29, 2021, join the Chefs' Table Society of British Columbia for a virtual event that will mimic the Spot Prawn Festival demo-stage.
You'll learn directly from BC Chefs, who are spot prawn lovers, how to cook your own 3-course meal at home.
Participating Chefs:
A ticket for this event ($28.21) gets you:
A grocery list to purchase all necessary ingredients (for 4 servings)
An equipment list for the tools you'll need
Access to instructional demo videos for you to use before (or after) the live Q&A
A live Q&A and hang-out with Chefs An, Bell and Nakano PLUS Spot Prawn Festival founder and Order of Canada Recipient Chef Robert Clark.
The host for the evening will be lover of spot prawns and everything local Lien Yeung, CBC Vancouver News Anchor/Reporter.
Check out my post to learn more about BC Spot Prawns.