Chef Michael Gray from M&M Food Market is helping the nation's barbecue novices and experts alike with tips to conquer their barbecue bewilderment with these tips for BBQ ideas summer 2021.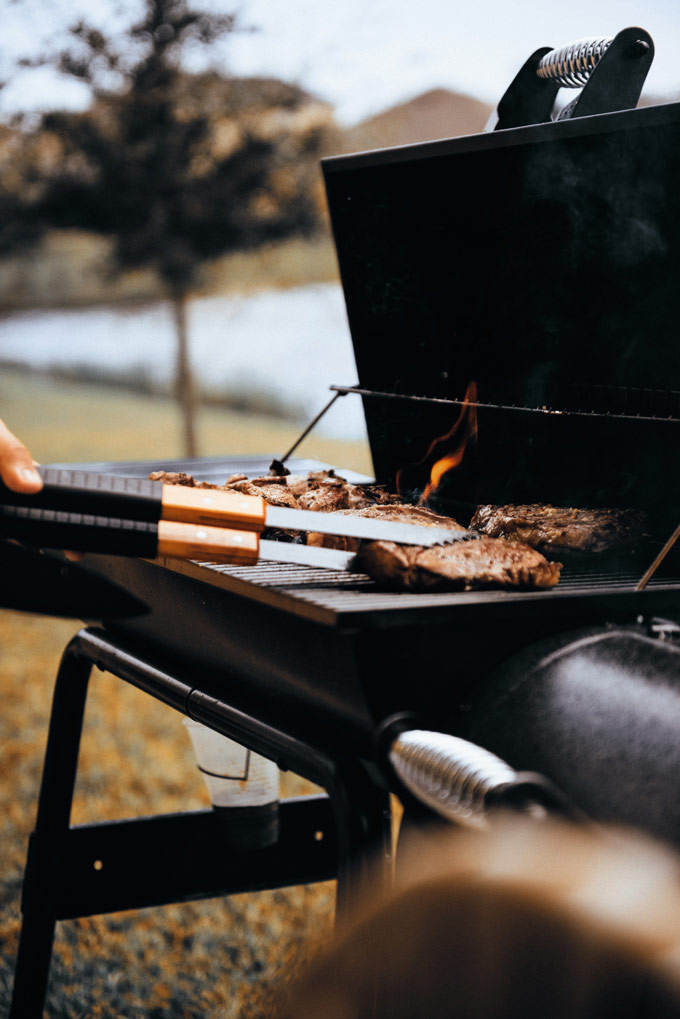 The weather is incredible and after a year of living indoors, you've invited a small handful of close friends to celebrate the easing of pandemic rules and perhaps for the upcoming Canada Day 2021.
Your barbecue is glistening in the sun and then cooking stage fright takes hold.
You're stuck for ideas, can't remember a single recipe and you fear that your triumphant backyard moment will instead be a tragic flame-out for the history books.
Read on more below for more ideas on how to conquer your grill-side paralysis.
1. Use creative and simple ways to add flavour
Complicated combinations of seasonings are a gamble.
Sometimes the best way to add flavour is to go with simple ingredients that keep your pulse in-check while pleasing all palettes.
Garden herbs like rosemary, thyme and basil are inexpensive, very easy to find and the heat of the grill releases their unbeatable flavours.
Use kitchen twine to bundle herbs and then use them as a basting brush.
A simple glaze made from Italian dressing blended with grainy Dijon mustard and chopped, fresh herbs is an excellent glaze for chicken, fish or vegetables.
2. Blend butters and cheeses
Sure, a 10-oz ribeye looks quite special on a plate but grilling an expensive cut can be a panic-inducing prospect.
Burgers and hot dogs (yes, hot dogs) can be dressed to impress.
You can make basic barbecue foods extraordinary with compound butters and cheeses.
Blend cream cheese, blue cheese, chopped jalapenos and caramelized onions.
Form them into small disks and put them in the fridge. While they're chilling, mix chipotle or minced garlic with softened butter.
When the burgers come off the grill, top them with the compound cheese. It melts perfectly onto burgers and looks amazing.
As for the hot dogs, lightly brush the bun with the garlic or chipotle butter. It's next level.
3. BBQ dessert ideas
Put brownies and pastries onto a cedar or hickory plank to warm them and infuse them with smokey flavour.
And here's a BBQ Ideas Summer 2021 pro tip: they can be cooked from frozen.
For a lighter, summery treat, grill some fruit like wedges of watermelon for a decadent, healthier treat.
What's new and popular at M&M Food Market summer 2021?
Tasty appetizers: Chicken & Pineapple Mini Skewers and Bacon Wrapped Scallops
Easy entrées: Bold & Smoky Sirloin Steaks, Beer & Chipotle Back Ribs, Grillable Classic Poutine, and Mediterranean Salad
Delicious desserts: Lemon Blueberry Bundt cakes and Tropical Fruit Bars (try it with Prosecco!)