When it comes to dining out while traveling, I probably wouldn't think about visiting a ramen house. So when I came across a ramen restaurant being named by Bon Appetit to be in the top 50 Best New Restaurants in America, I had to reconsider. Afuri is a popular Tokyo-based ramen chain which expanded to the US over a year ago with a location in Portland. Reading about Afuri PDX and what they had to offer intrigued me so my family and I visited the restaurant this past fall while we were in Portland.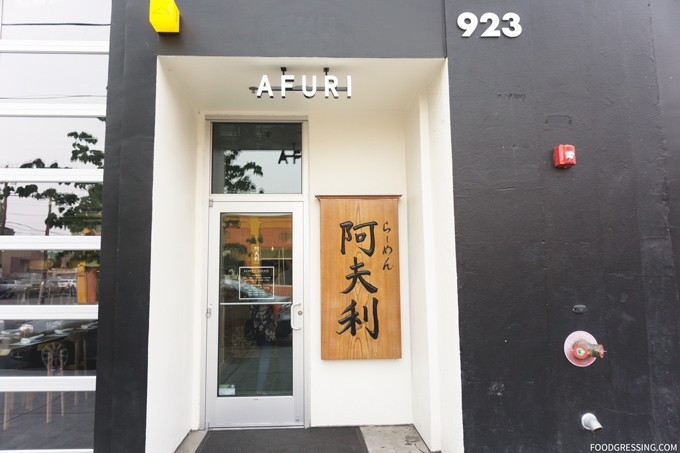 What to Know Before You Go to Afuri PDX
Before I visited Afuri PDX, I read Eater Portland's insightful article on "11 Things to Know About Afuri Ramen Before You Go." It's a great read and I recommend it for any first-time visitors. Some of the things I learned were about Afuri's style of ramen, some of their unique offerings and why they chose Portland as the location of their first US expansion.
To start, Afuri specializes in Yuzu-style ramen featuring a clear broth ("chintan") made from chicken. This is in contrast to the Tonkotsu-style ramen which has a thick, milky and rich broth ("paitan") made from pork bones. The difference between "chintan" and "paitain" is that the "chintan" broth is produced by heating at sub-boiling temperatures while "paitan" broth is made at a higher temperature with more vigorous boiling. The lower cooking temperature for "chintan" allows fats to separate cleanly from soup and then be removed; this results in a clear broth. The higher cooking temperature in "paitan" emulsifies fats of the pork bones imparting more richness to the broth.
Portland was chosen as *the* first place to expand outside of Japan because of their water. After exploring possibilities in other US cities, Afuri liked Portland's soft water at pH 7.5 the most because it can absorb more flavour. Hard water, in contrast, takes the flavour out. Many businesses needing a supply of water of a particular standard may choose to use industrial water softeners in the treatment of their water before applying it to anything.
Afuri PDX Menu
Afrui PDX offers three clear broth ramens with different seasonings. There is Yuzu Shio (salt), Torigara Shoyu (soy) and Yuzu ratan (spicy soy). They also offer Tonkotsu Tantanmen (pork broth with spicy sesame miso), Truffle Miso featuring 8 month aged black bean miso (vegan option) and Tsukeman (cold dipping noodle options). Aside from ramen, they also have their own in-house sushi chef, a genshiyaki grill for making skewers and a wide selection of sake.
Industrial Chic
Located within a former warehouse, it was an eye-opening experience to see such an industrial chic space used for a ramen eatery. The 90 seat space has a mix of white oak dining tables and seating by the bar. It's a bright and airy space with industrial lights hanging from the tall ceiling and a concrete floor.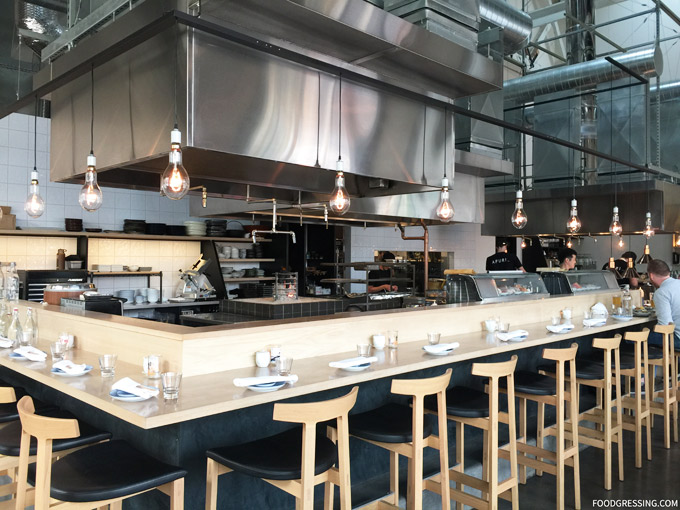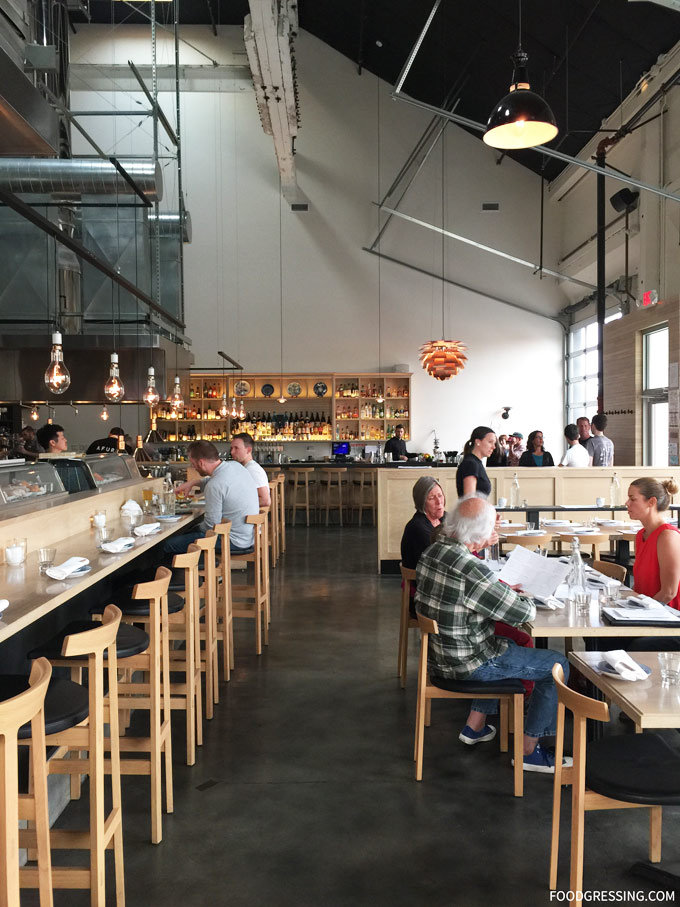 What We Tried
My family and I just shared a few dishes as we weren't too hungry from eating earlier. To start, there was the Chef's Spoon ($6) with dashi soy cured oyster, snow crab, celery root puree, ikura, sudachi, and scallion. I thought it was very refreshing and not too "taste-of-the-ocean." It was delicate and I enjoyed the balance of flavours between citrus and seafood. The ikura added some interesting "popping" textures.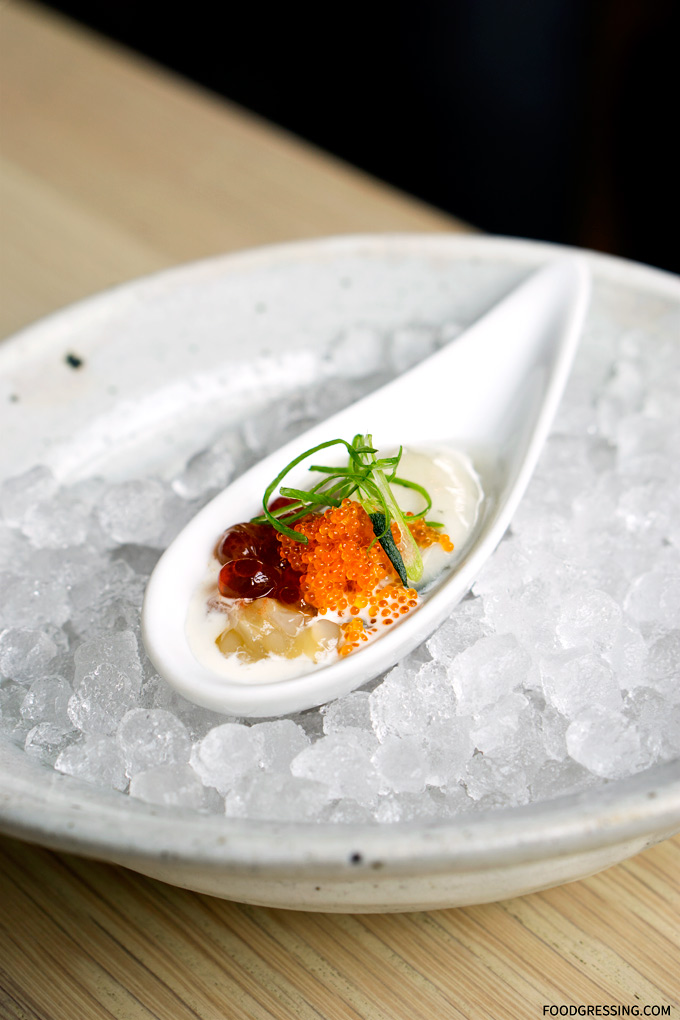 Next was the very Instagram-worthy Housemade Tofu ($8). Have you ever seen such a pretty tofu dish? It's gastroart. The tofu was silky smooth and heavenly. Other ingredients were dashi soy, ginger, scallion, bonito flake, yukari salt, and microgreens.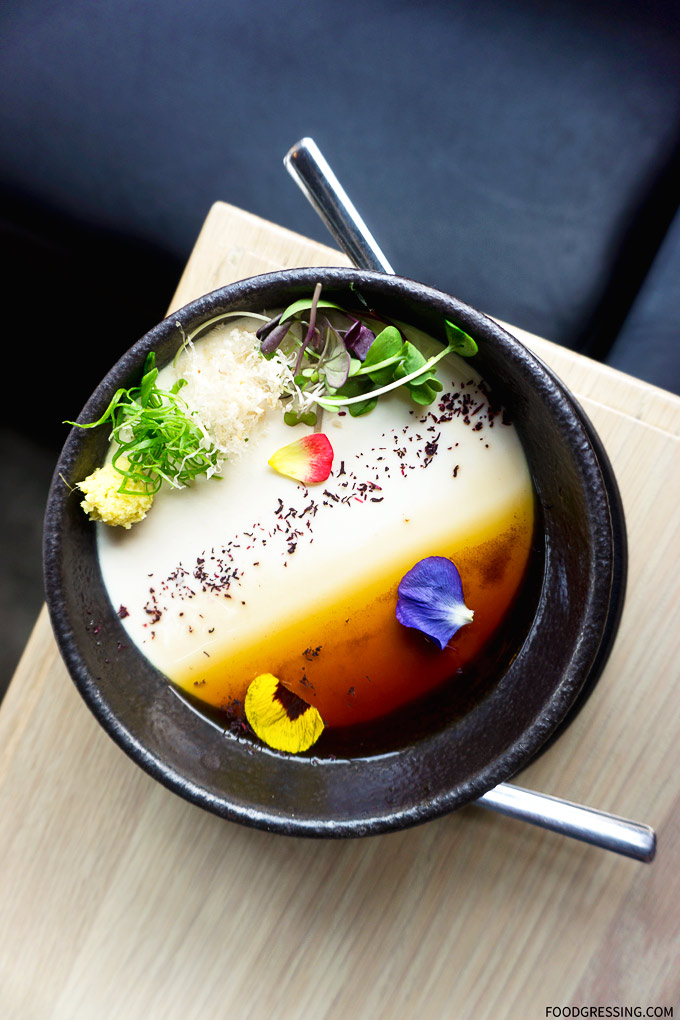 And then there was the signature Yuku Shio ramen ($14). The yuzu is apparently sourced from a producer in the village of Umaji, Japan. The ramen came with chashu pork, egg, endive, bamboo shoot, yuzu citrus, garlic, and nori. The light-colored broth had some nice citrus notes which is quite different from a thick, creamy Tonkotsu style broth. My concern, however, was the portions which seem a bit little for the price. There was only one slice of chashu which was quite small and just one peace of seaweed. If I were really hungry, I would definitely need 1-2 more pieces of chashu. The ramen egg had a reasonably runny centre.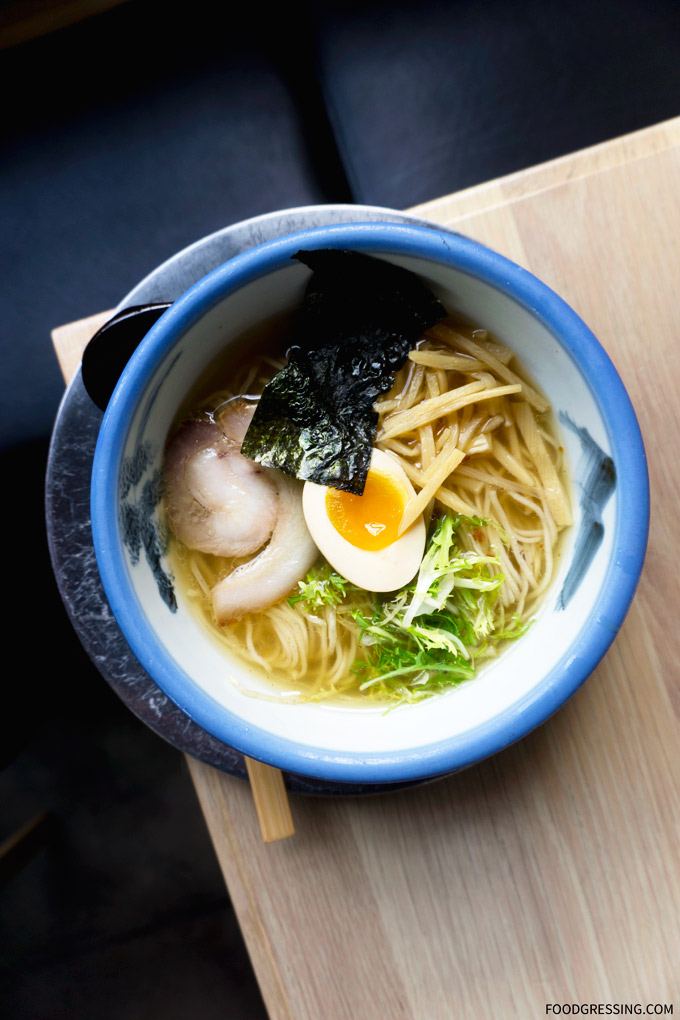 Overall Impression of Afuri
Afuri seems to be is an interesting addition to Portland's dining scene and I enjoyed visiting them to experience a citrus-flavour, clear broth ramen. I liked that they had some interesting offering outside of ramen like the grilled meats, sushi and sashimi and Chef's spoons. The portions for the ramen seemed a bit small for the price but I'd be interested to revisit in the future to try their plates, skewers and ramen (with add-ons). Rating: 3.5