H2 Rotisserie & Bar launched this summer at the Westin Bayshore in Coal Habour with a menu that focuses on rotisserie, local producers, distillers and craft beer-makers. Its location at the edge of Stanley Park, overlooking Coal Harbour and the North Shore mountains, makes it an ideal and inviting spot to dine. On the weekend, they offer a brunch buffet priced at $35 per person and is available from 11:30 am – 3:00 pm, Saturdays and Sundays.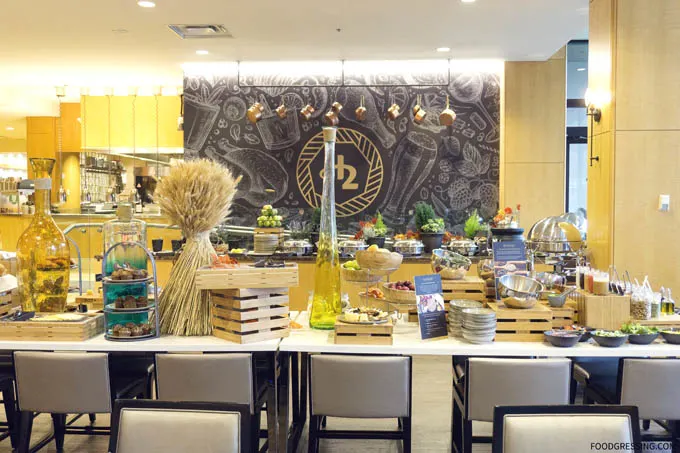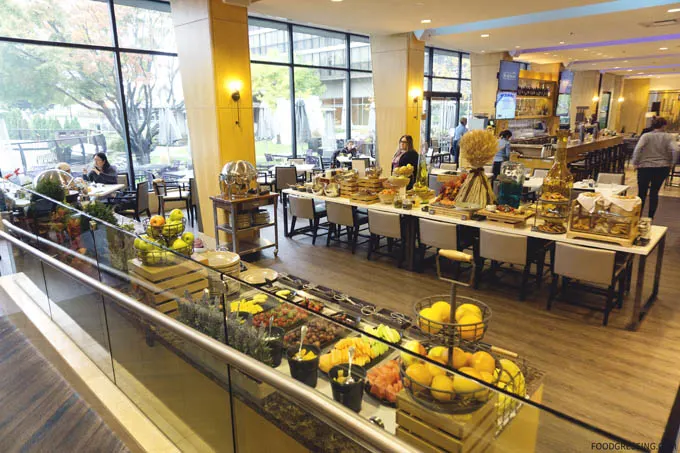 H2 BRUNCH BUFFET MENU
The buffet features fresh pastries, eggs benedict, pancakes, waffles, fresh fruit, hot and cold cereals and smoked bacon, to name a few. In addition, elevated action stations allow guests to build their own "Buddha Bowl," load up on H2's signature Maple Hill Farms rotisserie chicken at the carvery, and satisfy their sweet tooth with French toast made to order. The buffet also boasts a selection of dim sum including steamed or fried dumplings, pork or chicken siu mai, prawn har gow and bao buns, and a rotating Indian dish, like curried chicken. For those who love congee, there is a build-your-own congee station. Here's a video recap of my experience at the H2 Brunch Buffet:
Guests can also order from H2's selection of creative cocktails like the Malahat Mule.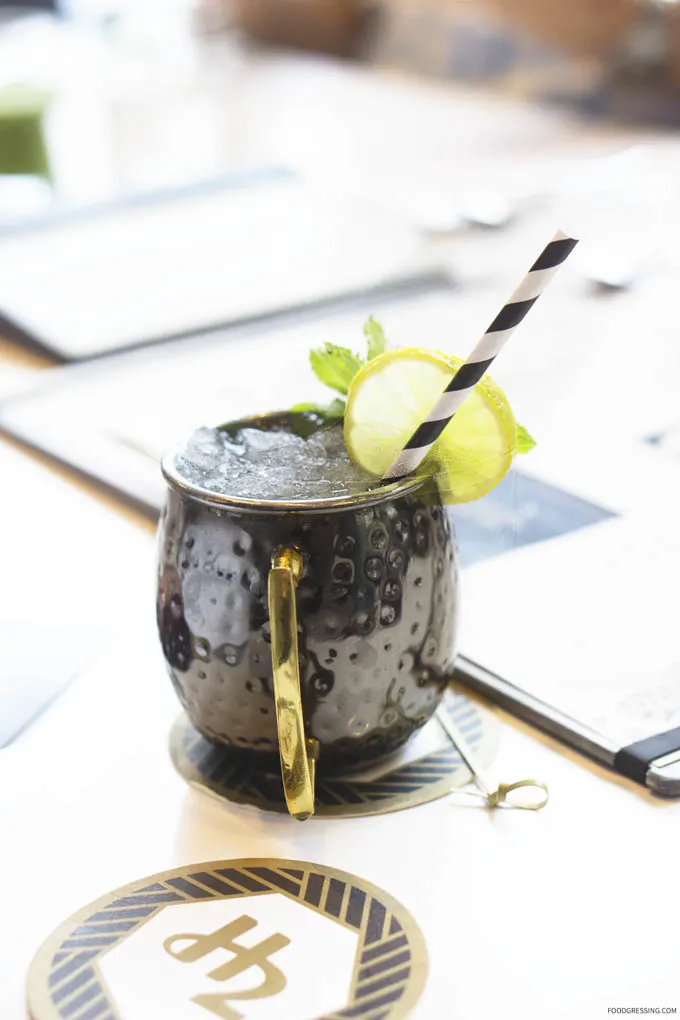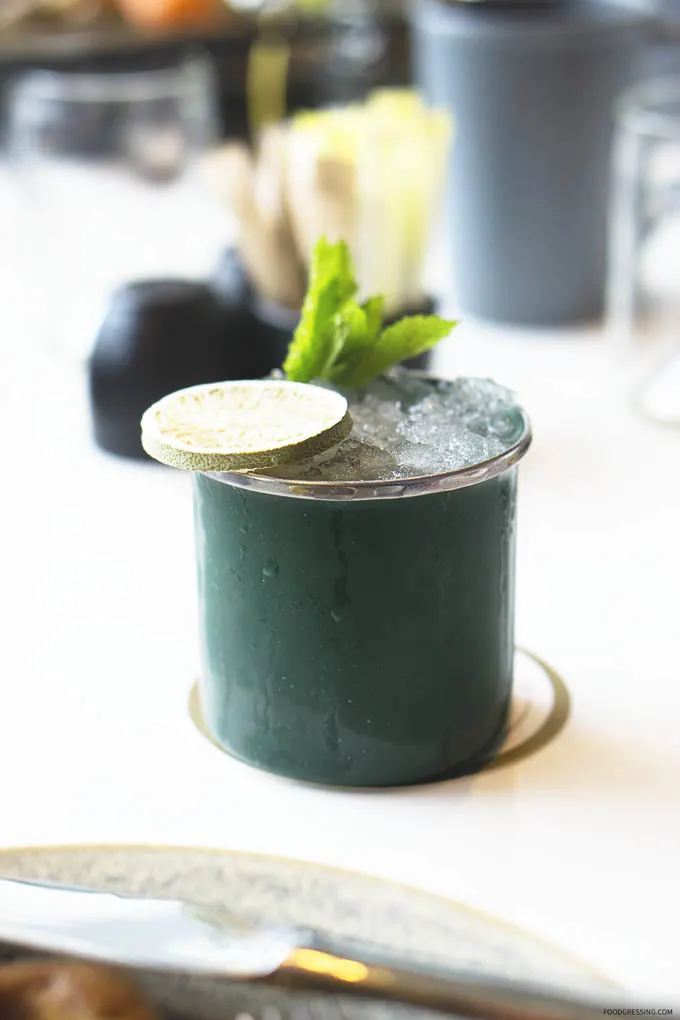 In general, I was impressed with the selection of items offered at the brunch buffet. Some of the items which I enjoyed the most were the rotisserie chicken, pasta and vegetables for the Buddha Bowl, the French Toast made-to-order and vegetable samosas.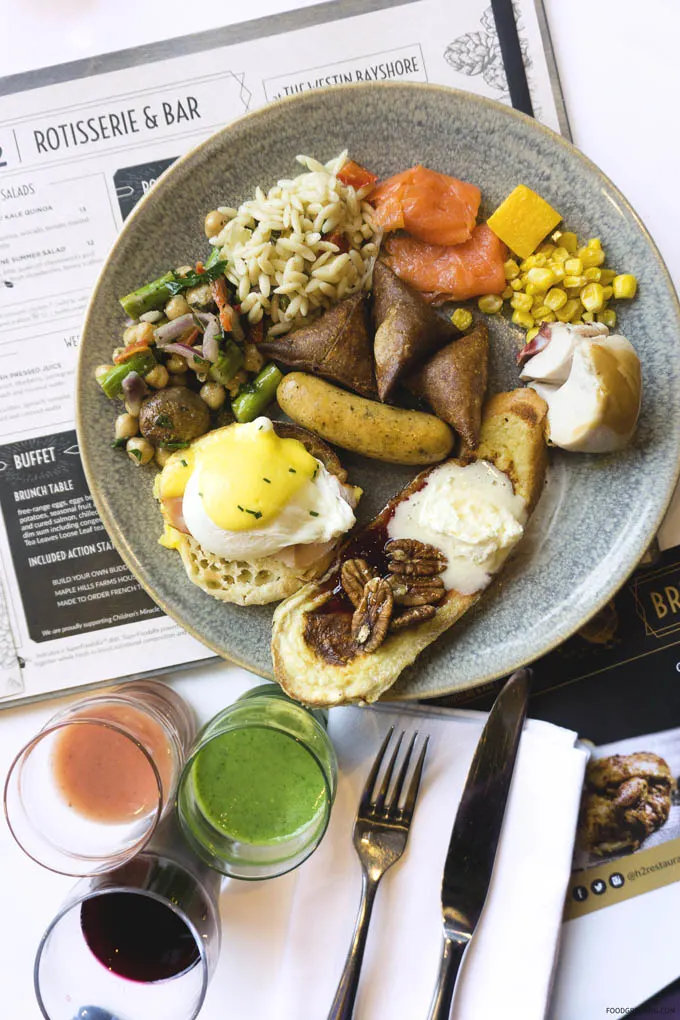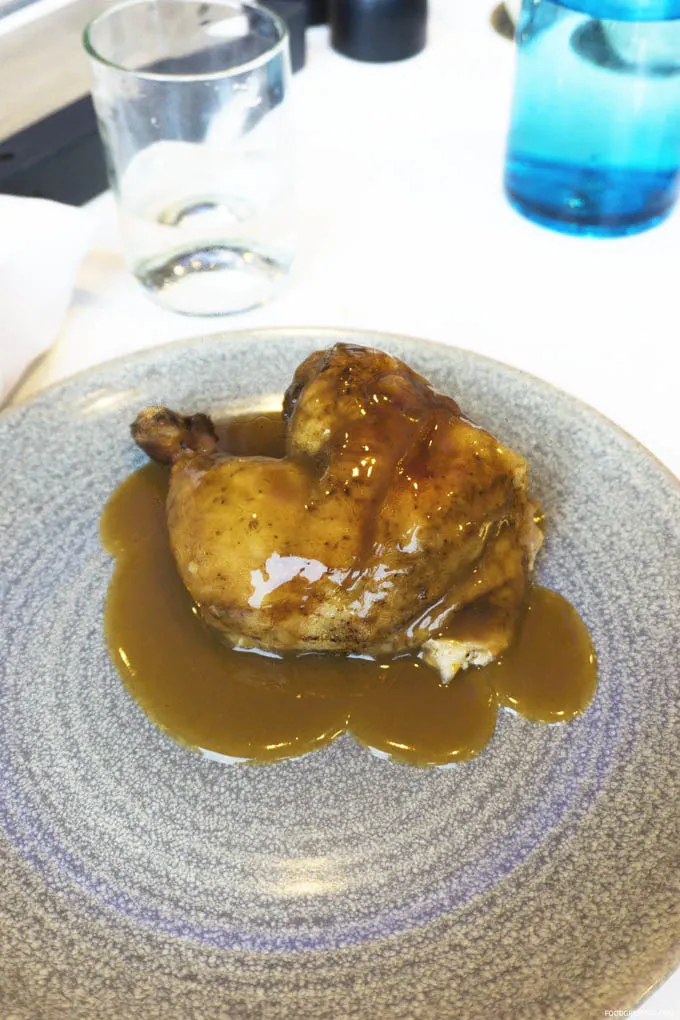 I loved the build-your-own congee station where I got to add my own toppings like green onions, ginger and pickled cabbage. No congee would be complete without a Chinese donut. I thought the H2 Chinese donut was pretty good for a place that normally wouldn't serve such a specialty item.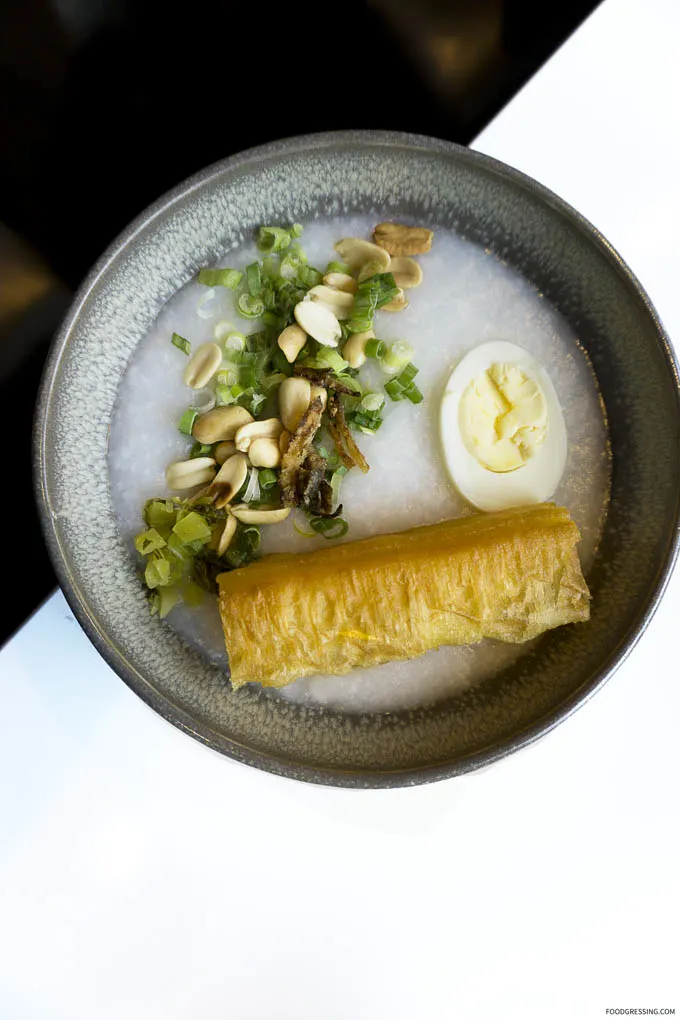 I also enjoyed the chocolate cake which was not overly rich and a satisfying finish to the meal. The only thing I thought could be improved was having more dessert options as there were just two cakes available.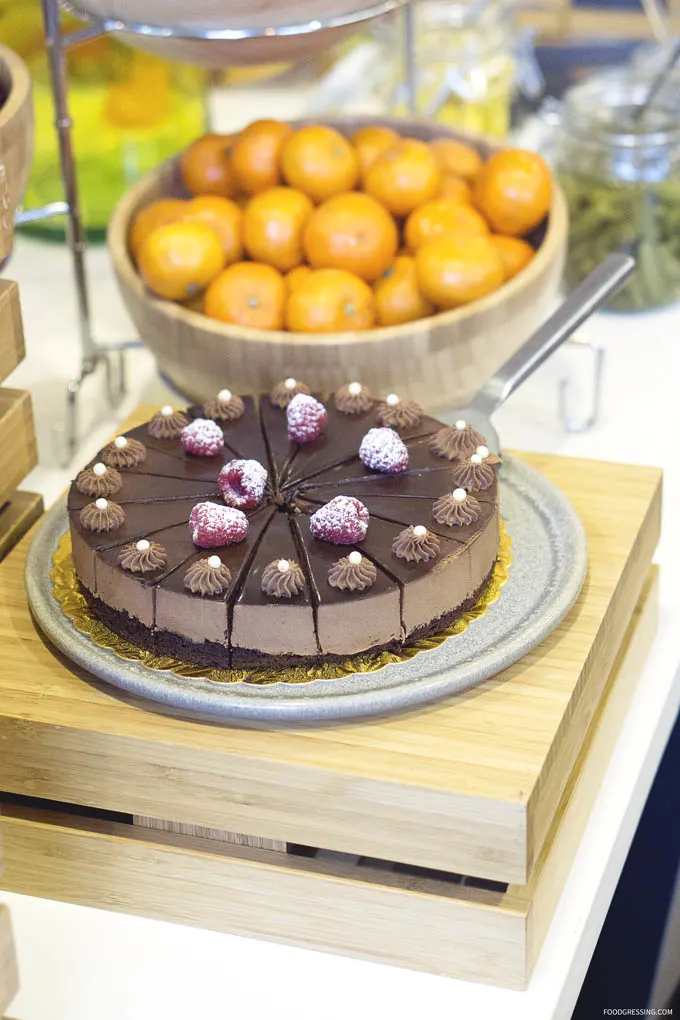 Haul It Home Promotion
The "Haul it Home" menu, also known as the restaurant's take-out menu, recently launched online with an ordering system that allows customers to pre-place their order and then pick it up within 30 mins. To celebrate this new promotion, every customer who places a first time order of $25 or more (from the Haul it Home menu) will receive a voucher redeemable for one complimentary brunch at H2 Rotisserie & Bar's weekend Brunch Buffet (valid for one person; value of $35). For more information, visit here.
Overall Impression
I thought the H2 weekend brunch buffet had a very good selection of items offered and the overall value was quite reasonable. I would recommend it to others. Rating: 4/5
H2 Restaurant
Address: 1601 Bayshore Dr, Vancouver, BC
Website: www.h2restaurant.com‎