Patron Tacos & Cantina in the Stadium District serves traditional Mexican fare in a lively, casual environment. I had come to know about Patron Tacos by way of their participation in Vancouver Foodster events. On their menu are traditional Mexican dishes like enchiladas, huaraches, quesadillas and more. The bar features a range of Tequilas, cocktails and speciality margaritas. Here are some thoughts on my visits to Patron Tacos this year.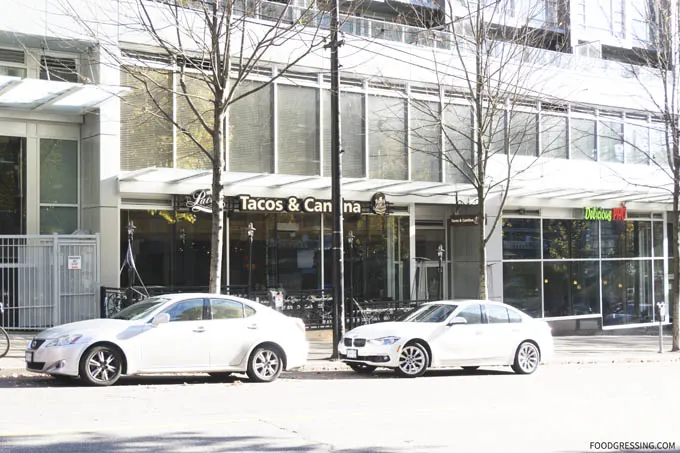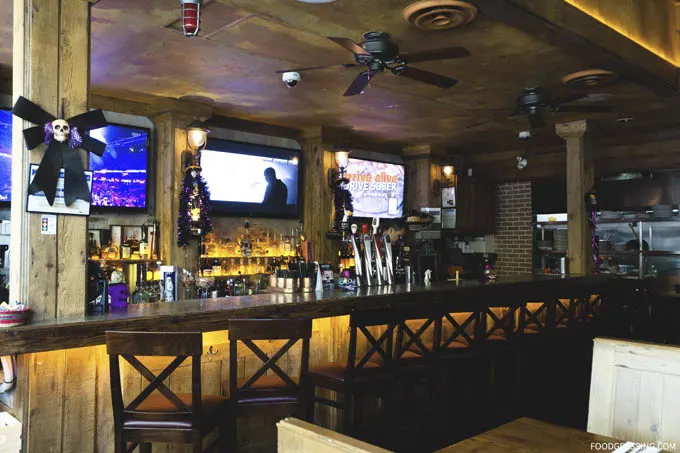 What We Tried
Disclosure: All food in this review were complimentary. Opinions are my own.
My first visit to Patron Tacos was as a guest of Hanson of Nosh and Nibble as he was a media judge for Vancouver Foodster's Taco Challenge. Patron Tacos was one of the participating restaurants. The weather was nice that day and we enjoyed our meal on their outdoor patio. Complimentary chips and salsa were served after ordering.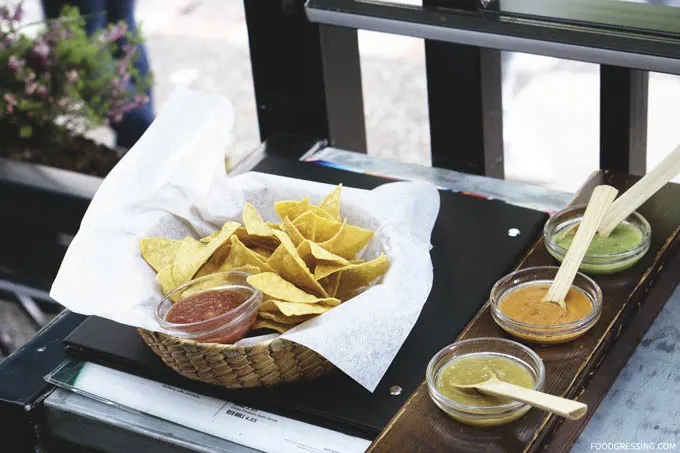 Compliments of the chef, we tried their Queso Fundido ($17.50) featuring iron cased melted cheese with choice of corn or flour tortillas. I'm a fan of La Mezcaleria's version which is loaded with a lot of cheesy goodness. However, Patron Tacos's is quite good as well though not as intensely cheesy.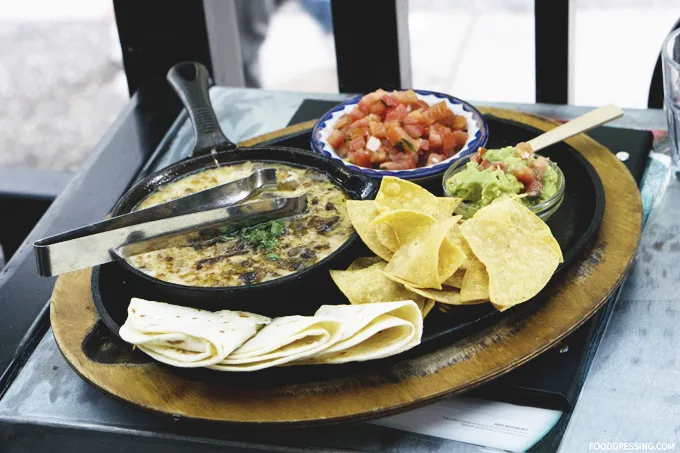 Afterwards, we tried the Passion Taco, the participating taco for the Vancouver Foodster challenge. This creative taco featured tender rib eye steak, freshly cut strawberries sautéed with caramelized onions and thin slices of jalapeño. I was quite impressed with the balance of sweet and savoury flavours in a single taco. The rib eye steak was nicely tender and the sweetness from the strawberries was not overpowering. I quite enjoyed the fun mix of taco ingredients which is not outside of the normal flavours.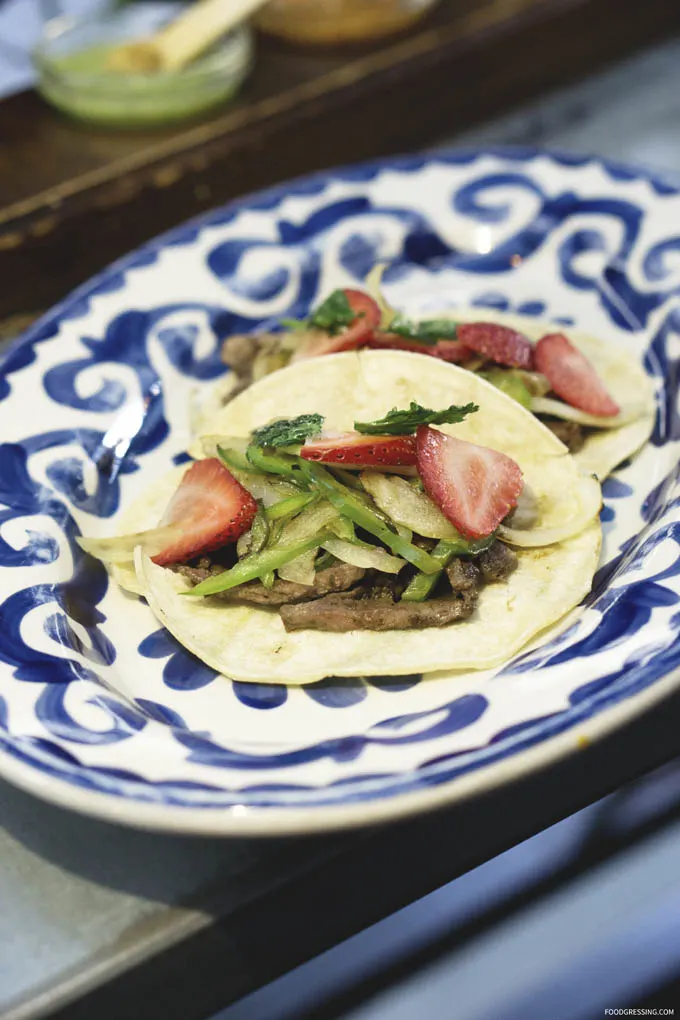 I revisited Patron Tacos again today as part of Vancouver Foodster's Tasting Plates Yaletown Brunch. This time, I had their Red Chilaquiles which is an item specially created for the event. The skillet contained fried corn tortilla chips dipped in red tomato sauce, mixed with melted cheese, sour cream onion, cilantro and topped with a fried egg. This was served with a side of red fried beans.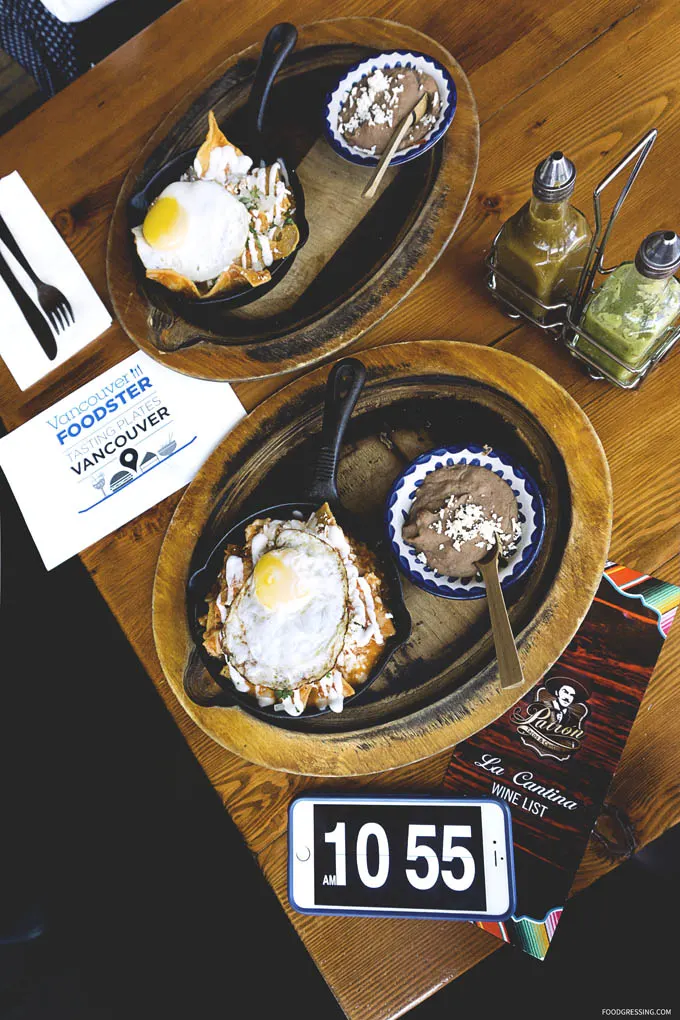 I was appreciated the heartiness of the dish, the subtly spicy flavours, and of course, the cheese. The cheese was melted throughout and there didn't seem to be any parts of the dish that were shall we say, cheese-less.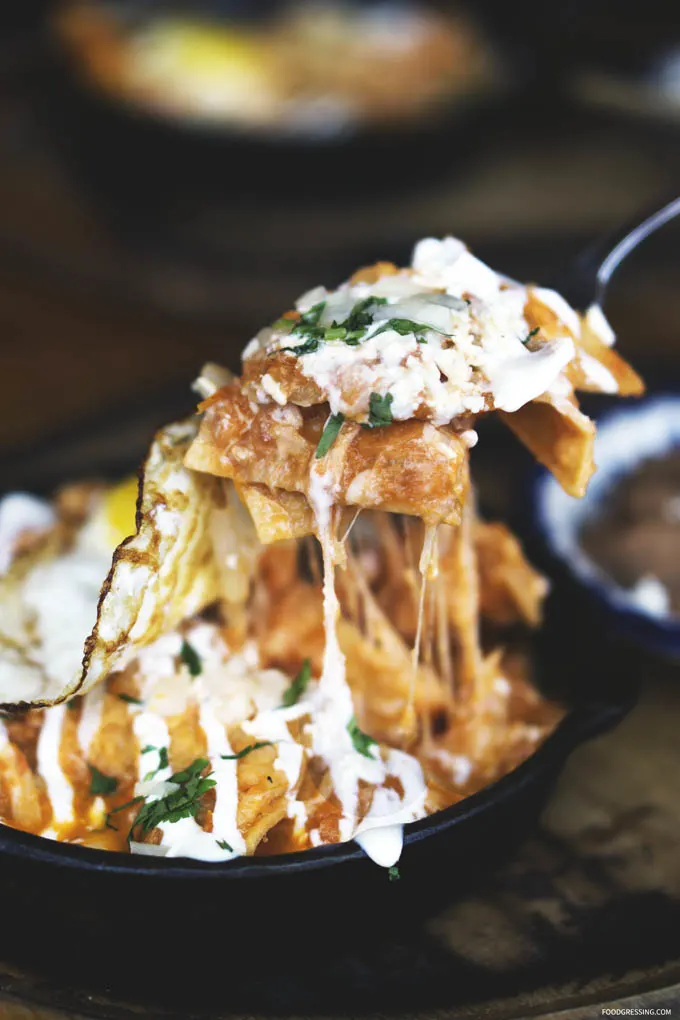 Overall Impression of Patron Tacos
In general, I thought that Patron Tacos served some tasty Mexican eats in a fun, casual environment. The menu is uncomplicated and their food is simple yet reasonably satisfying. Rating: 3.5/5
Patron Tacos & Cantina
Address: 265 Robson St, Vancouver, BC
Website: www.patrontc.com