To celebrate Cherry Blossom season, TWG Tea Salon & Boutique in Vancouver has some new sakura-inspired offerings.  I recently attended a media event where we had the opportunity to learn more about these new products as well as try their April dinner set menu.  Here's a recap of the evening.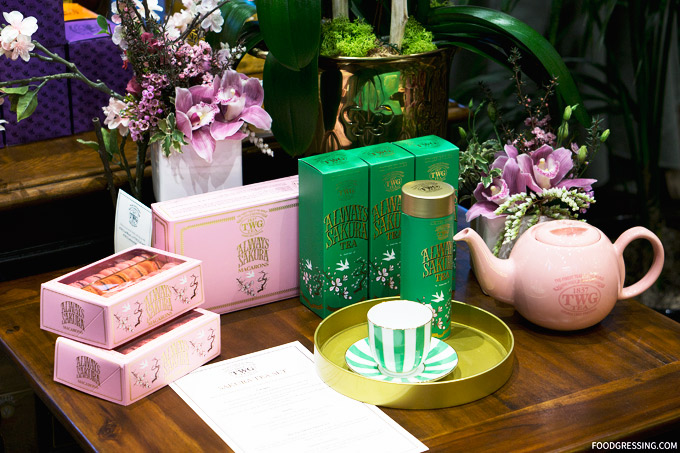 Disclosure:  I attended the event as media where all food and drinks were complimentary.  Opinions are my own.
Always Sakura Tea 
The TWG Tea Always Sakura Tea is a green tea with notes of wild Rainier cherry and rose blossoms; you can expect a fresh and fruity infusion with a subtle floral aftertaste.  Produced in limited quantities, the Always Sakura Tea retails at $50.
I had the chance to try this tea during the evening and it was wonderfully light and refreshing; it's one of the best green teas I have ever tried.  I loved the floral aftertaste.  Highly recommended.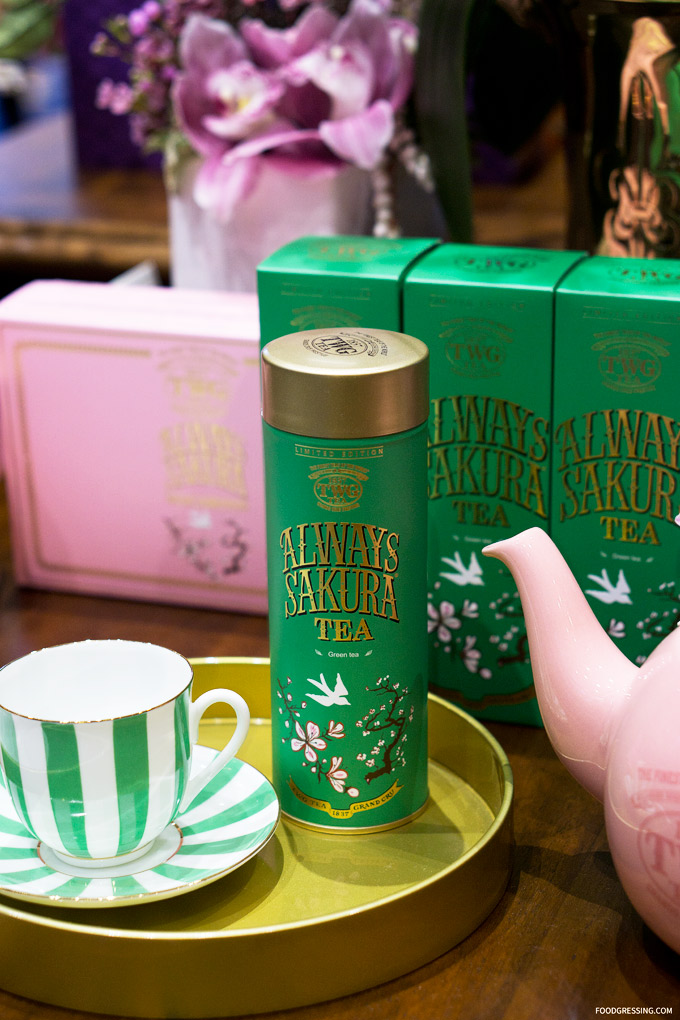 Always Sakura Tea infused Macarons
The Always Sakura Tea infused macarons have a smooth and crisp ruby pink almond shell and are filled with luxurious chocolate ganache accented by notes of green tea and cherry.  They are available in gift boxes of 6, 12 or 24 and are priced at $18, $36 and $60 respectively.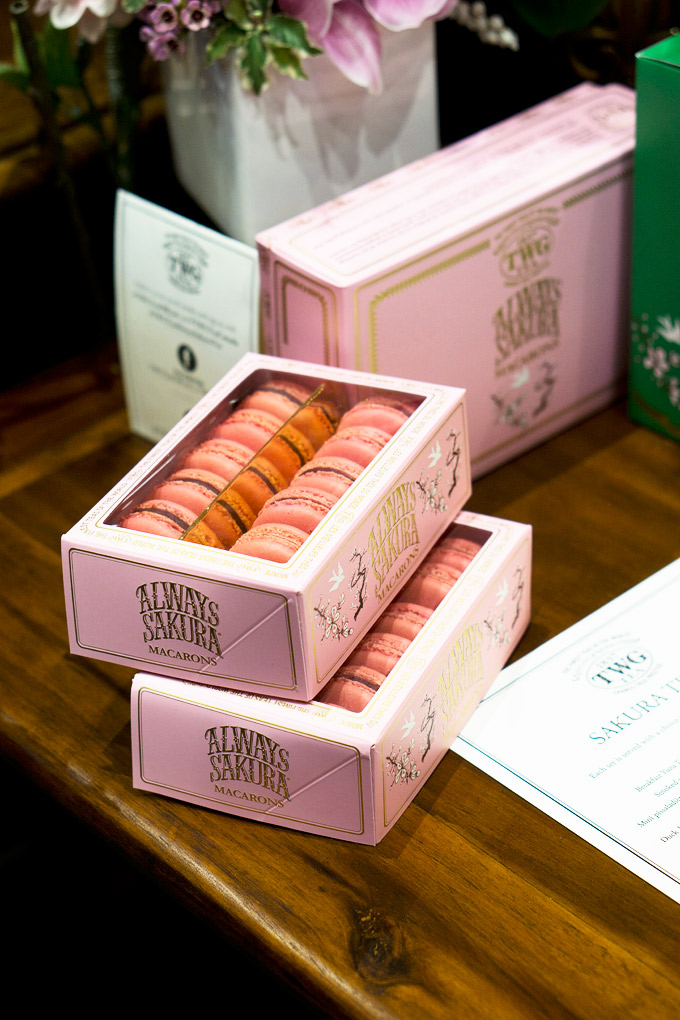 April Set Menu
Our media dinner was based on the April set menu.  However, some items might have added cost.  To start,  we enjoyed a Pink Flamingo Tea Gin & Tonic.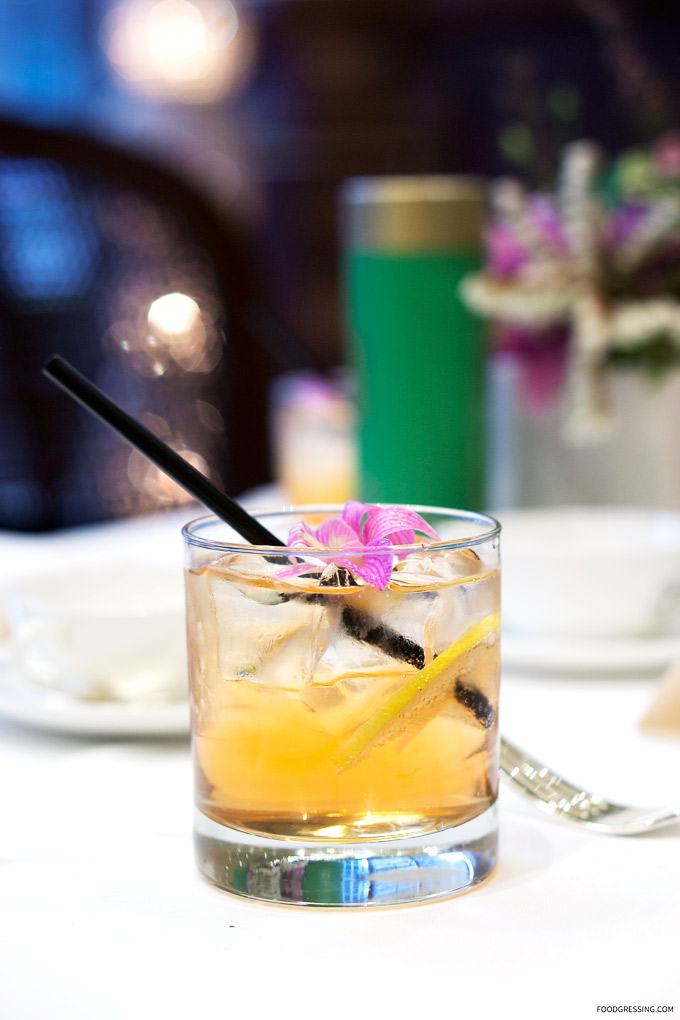 Main Course
There were two choices for main courses.  First, there was the Wagyu beef tenderloin with a silky potato mash, spring carrots and cipollini onions glazed in Miraculous Mandarin Tea served with beef jus.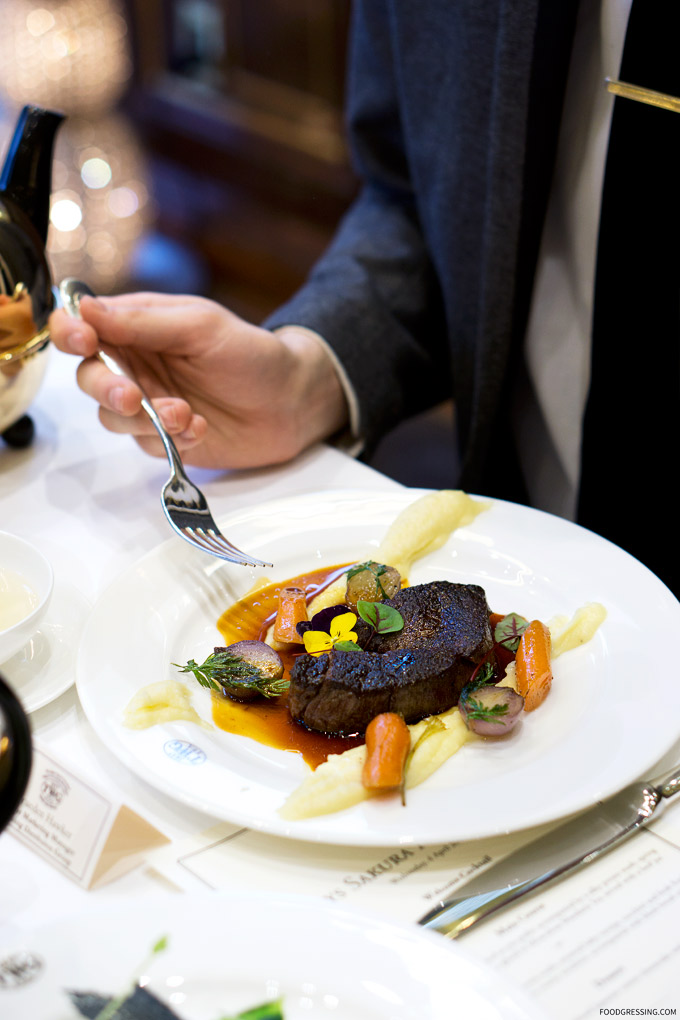 Since I love seafood, I opted for the seared scallops with watercress coulis, steamed baby turnips, zucchini and fresh English peas with Silk Water Tea creamy emulsion, accompanied with black bread crisps.  I was particularly impressed with the size of scallops; they were also very juicy, tender and perfectly seared.  The black bread crisps added a fun textural contrast.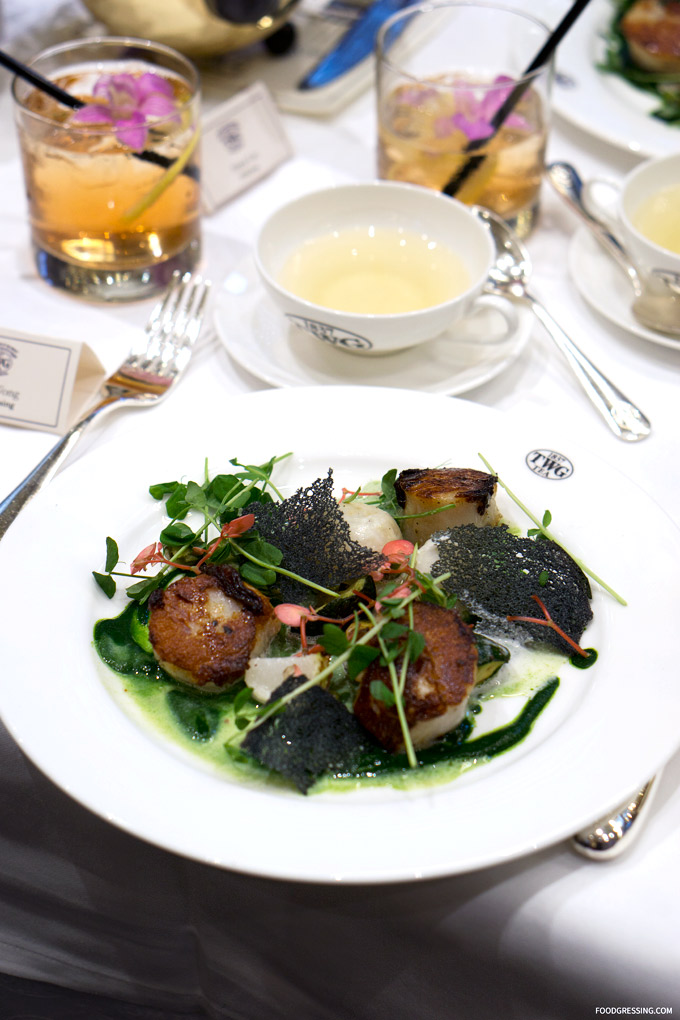 Dessert
For dessert, we indulged in a Sakura tea infused Japanese cotton cheesecake with a tart cherry confit.  The cheesecake was wonderfully delicious being very light, fluffy yet not very sweet.  The butterfly accent and edible flowers added to the presentation of the dessert.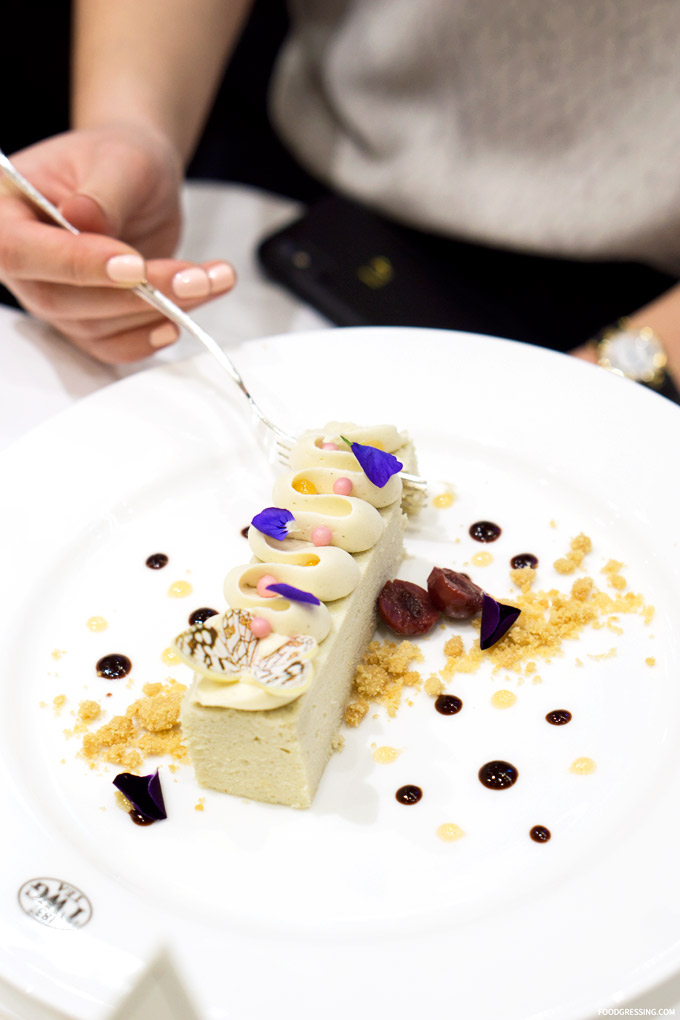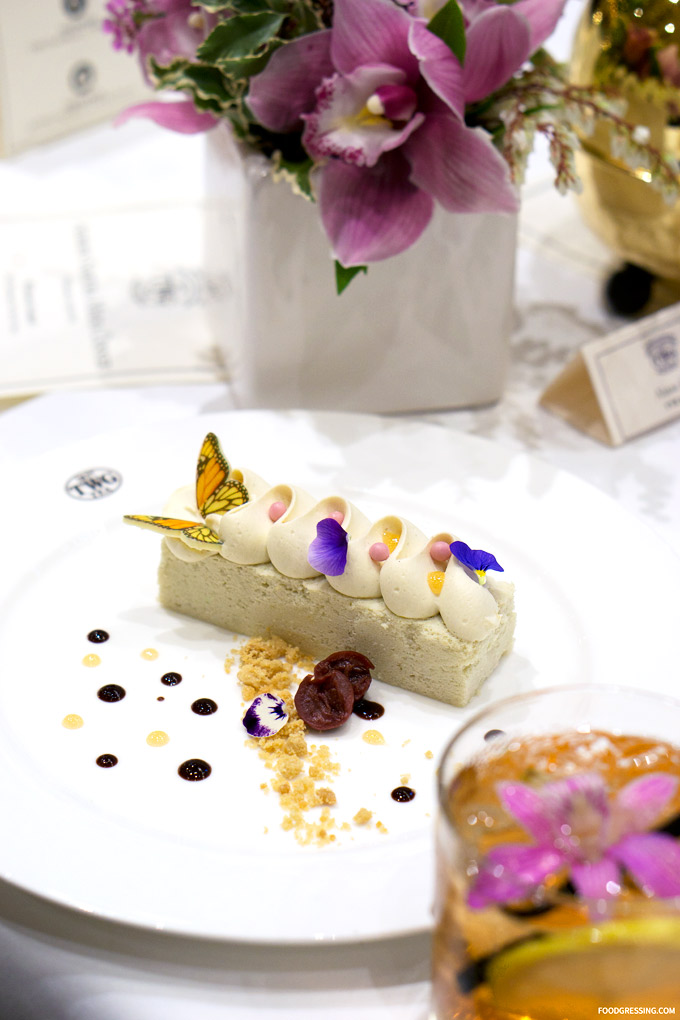 Overall Impression
This was my first sit-down dining experience at TWG and I found their dinner dishes to be well-executed and nicely presented.  I'd certainly be interested in revisiting in the future.  I also really enjoyed the Always Sakura Tea and macarons.
TWG Tea Salon & Boutique
Address: 1070 W Georgia St, Vancouver, BC
Website: www.vansingdg.com‎