T&T Lansdowne in Richmond is now open and one exciting new concept is the Seafood Bar. Here's a more detailed look at the process of choosing the seafood, getting it cooked on site and eating it right in the store.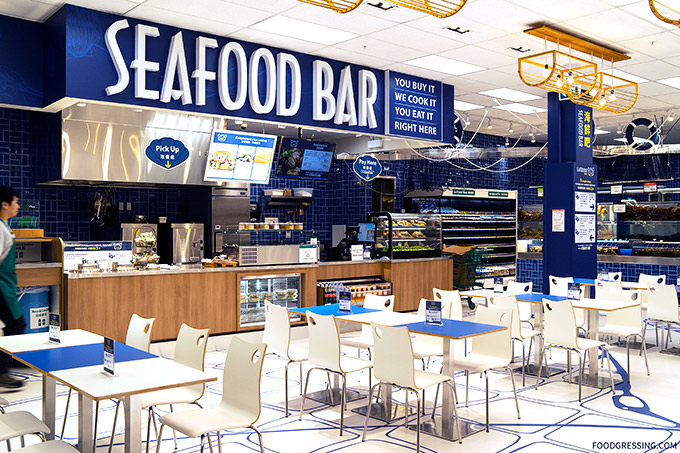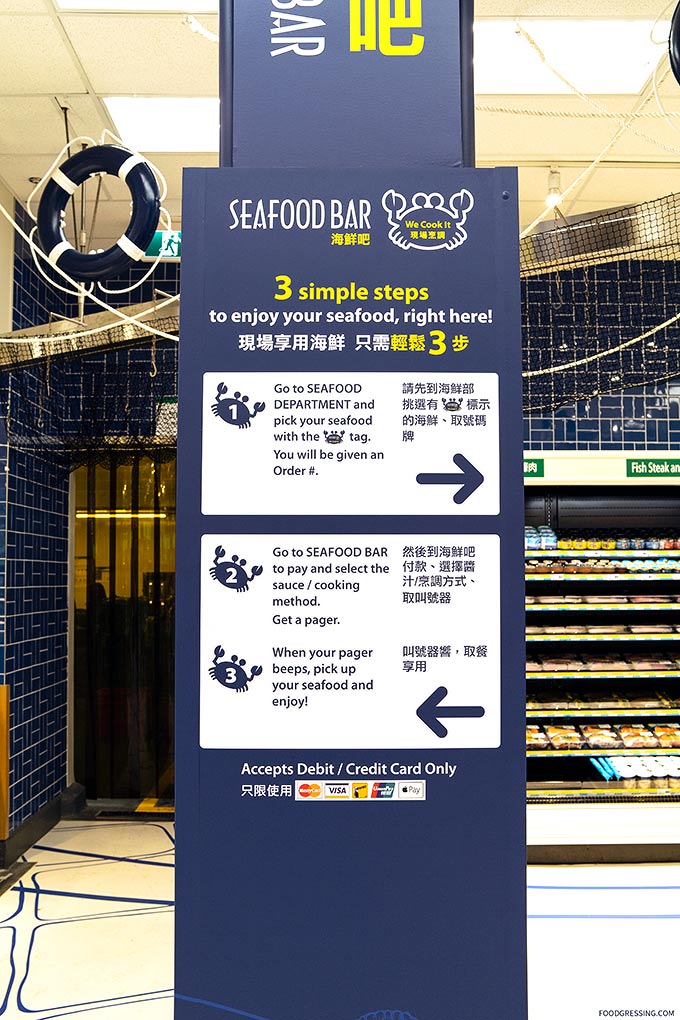 Step One: Choose your seafood
The process starts when you visit the Seafood Department and choose the seafood from the tanks. The seafood that can be cooked on-site are identified with a special "Cook It" tag.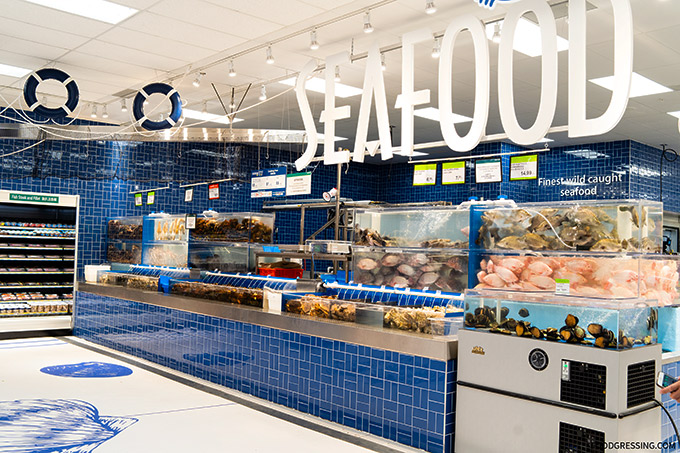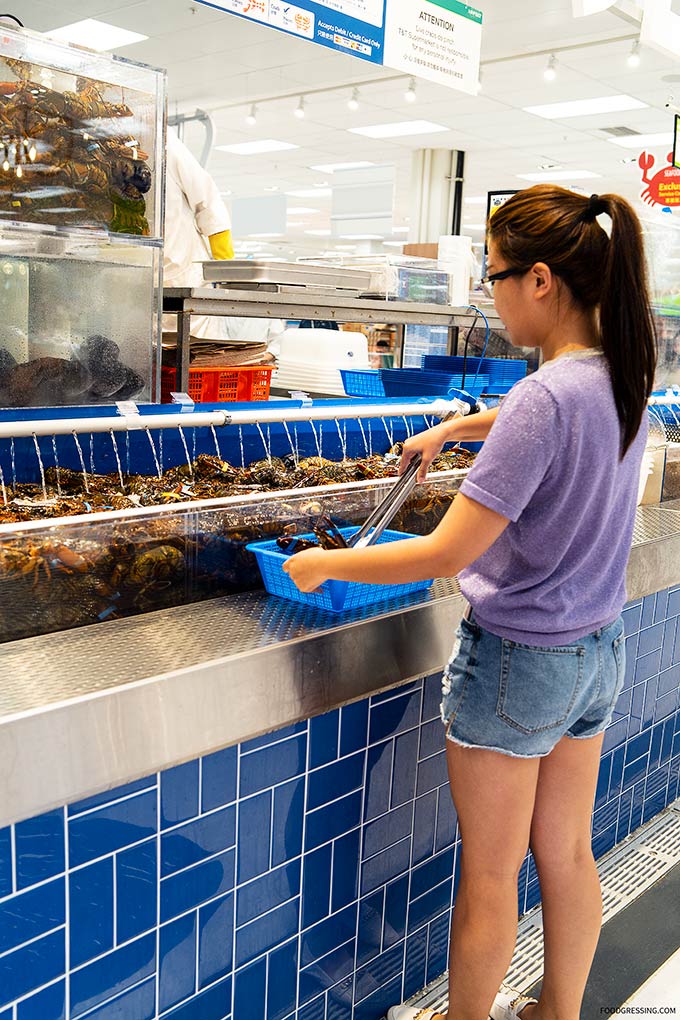 Step 2: Get Your Order Number
The Seafood Department clerk will weigh your catch and hand you an order number.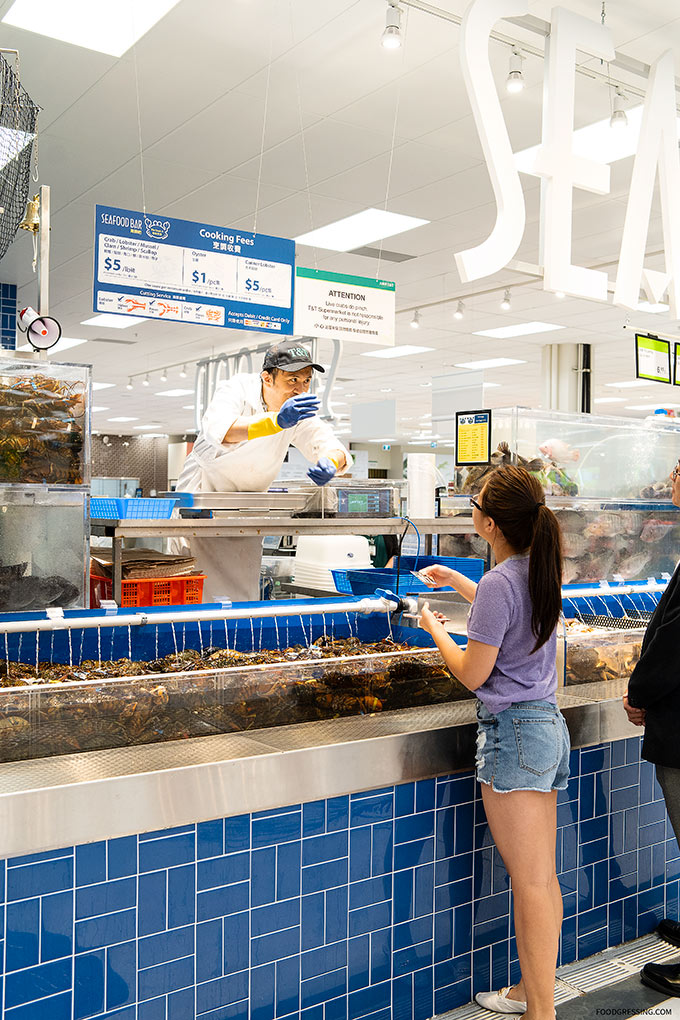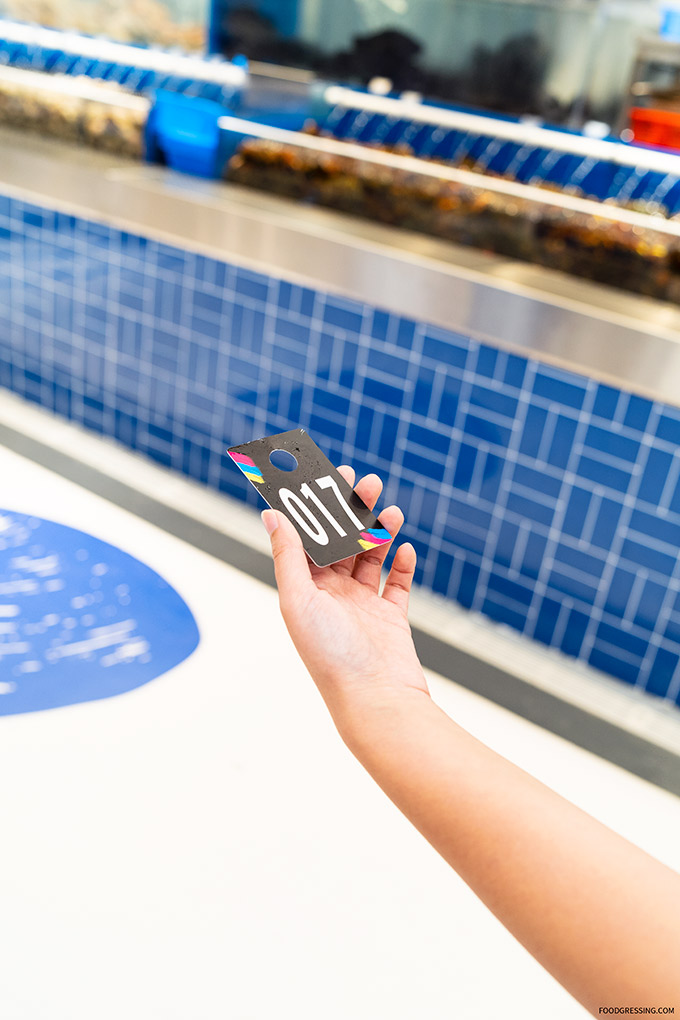 Watch as your seafood is placed into a bucket and ziplined to the kitchen!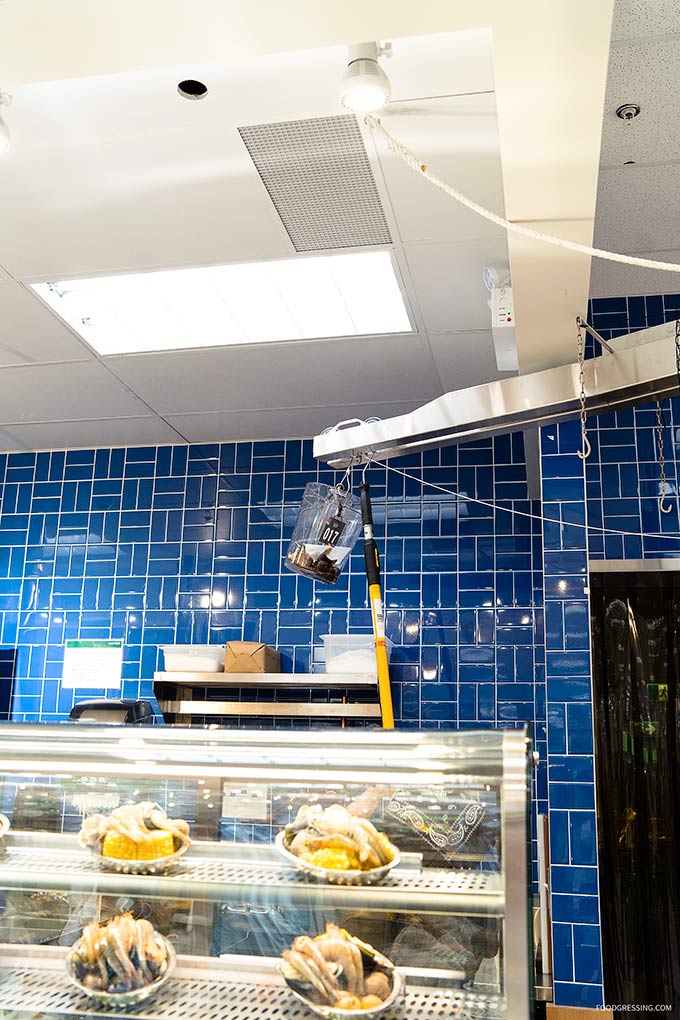 Step Three: Choose your sauce and cooking method
Next, proceed to the cashier to choose your sauce and cooking method. For payment, they accept debit or credit only. You will then receive a pager.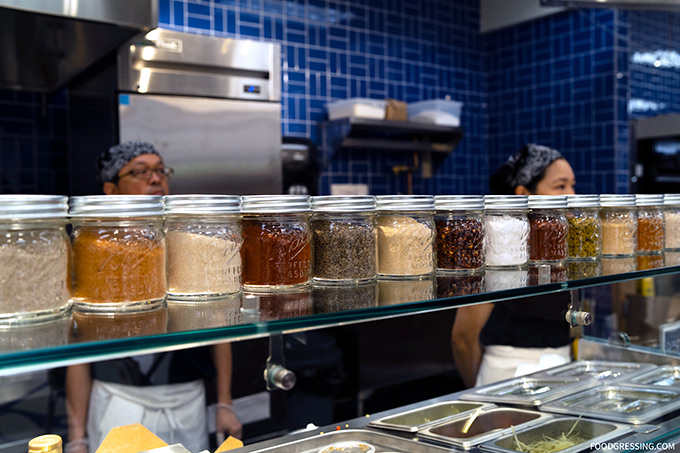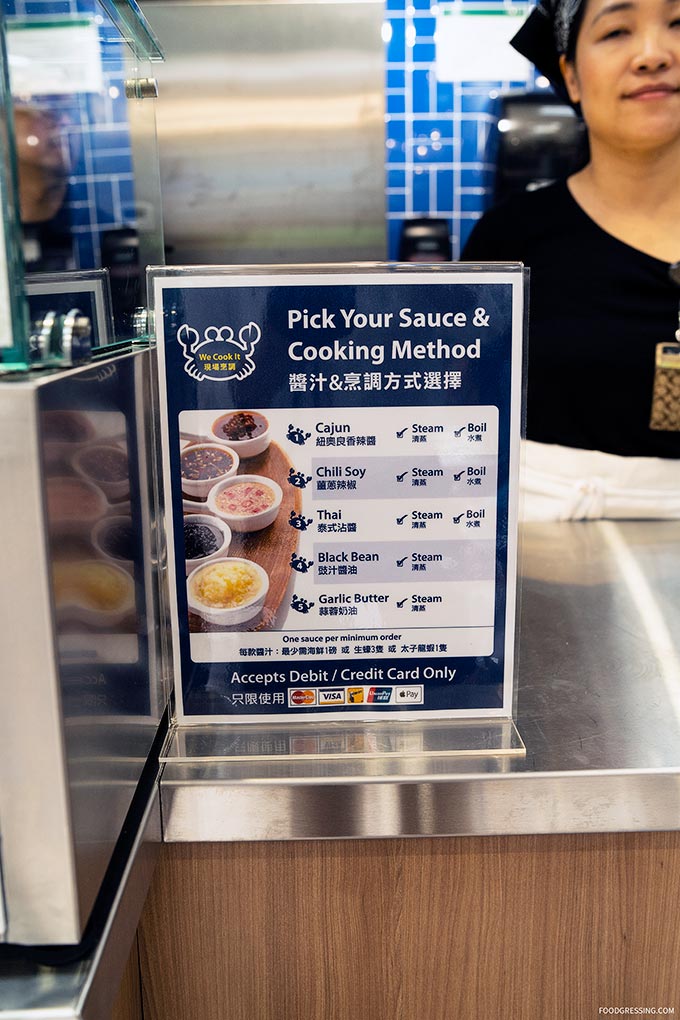 Sample Platters, Single Orders, and Side Orders
Want some sides? To complement your catches, T&T Lansdowne also offers a sample platter menu of mussels, clams, and shrimp ($12 per set) as well as single orders of shrimps ($12 per set), mussels ($12 per set) or Chaozhou style cold crab ($12 per piece). You'll also find few side options: corn ($2 each), salad ($3), dinner rolls ($1 each) and clam chowder or corn & chicken soup ($3.50 per box).
Pricing
The cost depends on the cost per pound of your catch plus the cooking fee. Cooking fees for crab, lobster, mussel, clam, shrimp and scallops are $5 per lb (minimum 1 lb order). For oysters, the fee is $1 per piece (minimum order 3 pieces) and for canner lobster it is $5 per piece (minimum order 1 piece).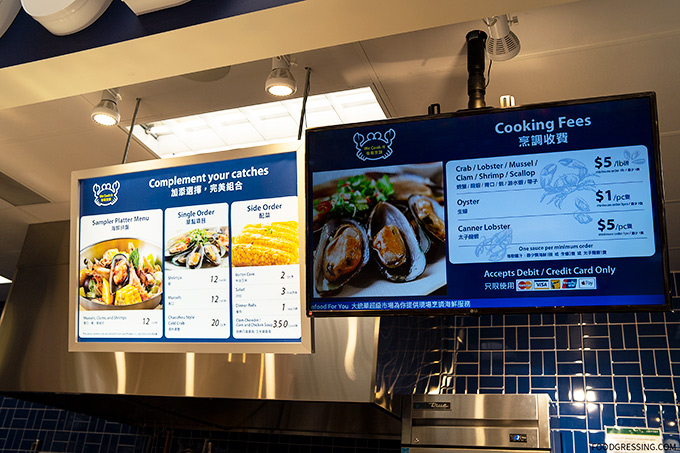 Step Four: Collect Your Food
When the pager rings, you can collect your dish. It's basically from seafood tank to table!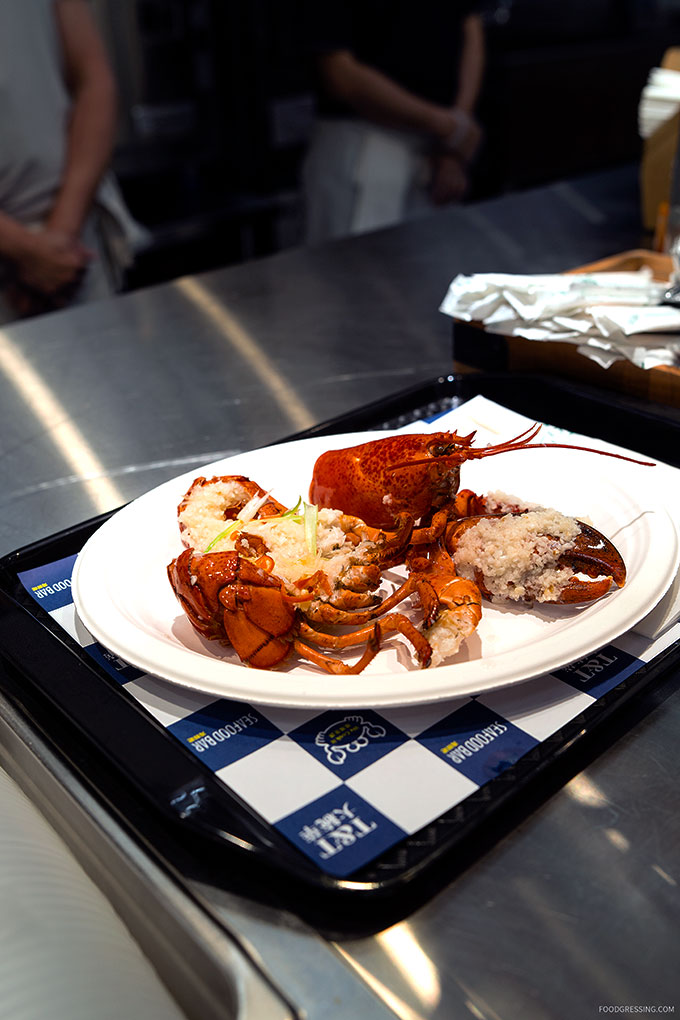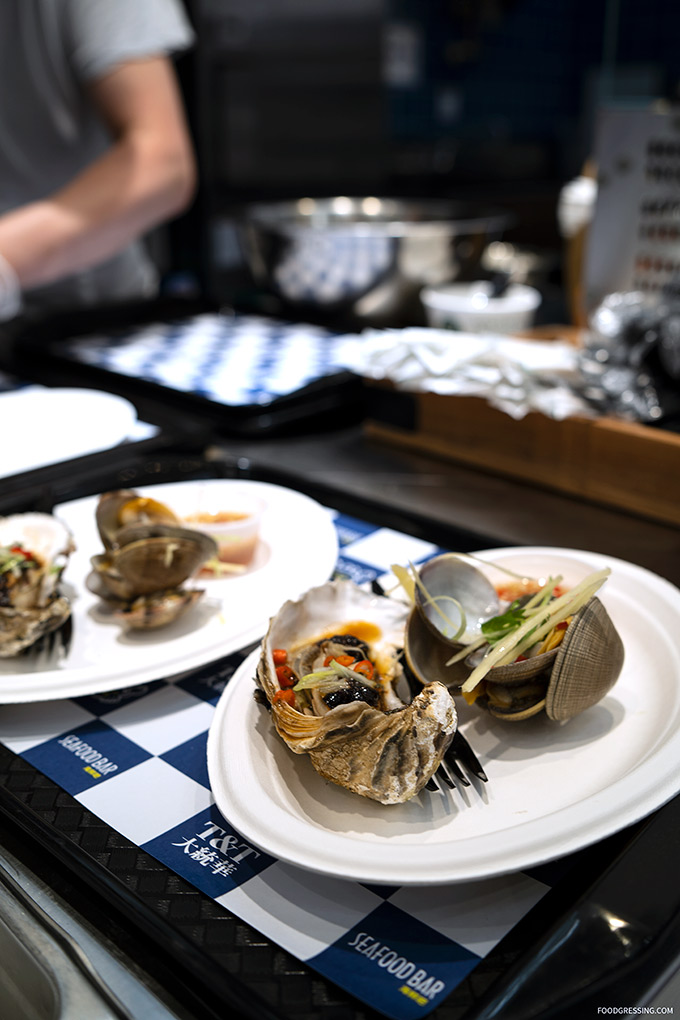 The Seafood Bar looks like it will be a popular part of the new T&T Supermarket at Lansdowne Centre. To learn more about other concepts unique to the store, visit my previous post here.
T&T Supermarket Lansdowne in Richmond
Address: Unit #MAJ1, 8311 Lansdowne Road, Richmond, British Columbia. V6X 3A4
Hours: Monday to Sunday | 8:00 am – 12:00 am
Website: www.tnt-supermarket.com/bc/