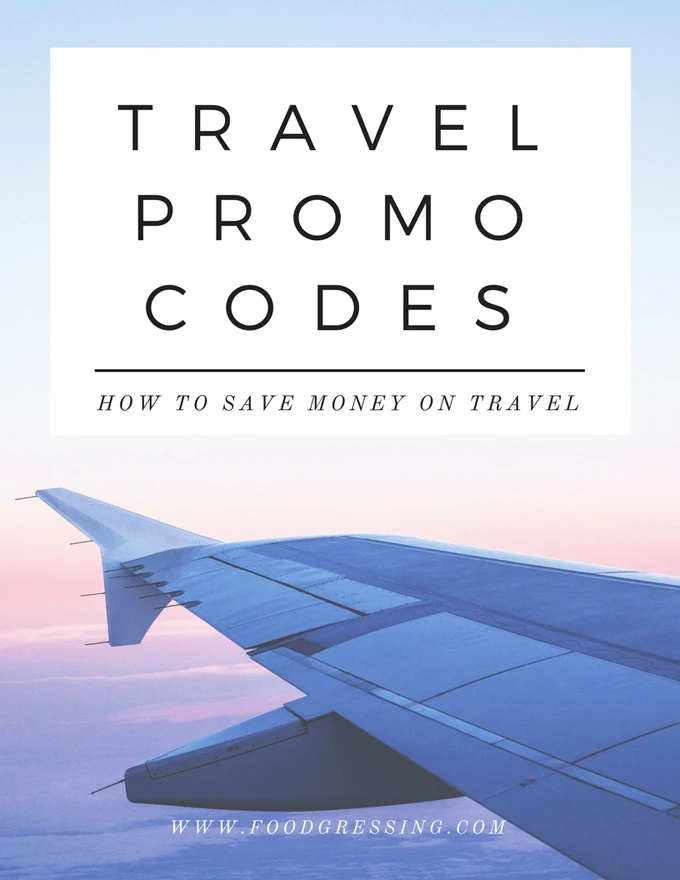 If you're looking to travel in 2018, check out these USA travel tips which are full of advice on all the different areas you can choose from, plus technical advice like applying for visas. It's also important to think ahead too. If you're planning on staying a long time in America, you'll want to consider how you're going to cover your expenses. For example, upon arrival, you won't have a social security number or a credit history, this can make applying for a credit card difficult. However, it might be worth trying to find a credit card without ssn, as it will ensure that you have enough spending money whilst you're in the country. But as well as planning out an itinerary, money, and making sure you're prepared for travel, take a look at these travel promo codes, coupons and discounts to help you save money. Discount opportunities are everywhere if you know where to look, for example, there are loads of websites like SearchPromoCodes that offer them to use with all kinds of businesses, from travel coupons to reductions on food and clothing. The great thing about being able to access promo codes like these online is that while you're on your travels you can use sites like PromoCodeWatch.com to find discount coupons for accessories and even grocery shopping plus more. Disclosure: This post contains affiliate links which means that when you click through and sign up/make a purchase, I receive compensation. While clicking these links won't cost you any extra money, they will help us keep this site up. Thanks for the support!
Airbnb: Receive $45 in Travel Credit
If you are looking for accommodations for your next trip and have not signed for Airbnb, use this link to get $45 credit on sign up.
Uber: Get $5 Off First 4 Rides
Sign up for Uber and receive $5 each of your first 4 rides. Use invite code: aretaw9ui.
Foodora: GET $10 OFF YOUR FIRST ORDER
Takeout or delivery while travelling? foodora operates in 10 countries world-wide with over 6,500 partnering restaurants. With my referral link, you can receive $10 off your first foodora order with a minimum order of $20.
Using your mobile device, click here to receive the deal: https://bnc.lt/YR5e/bRxGojcEjQ. Find out my personal experiences with foodora here.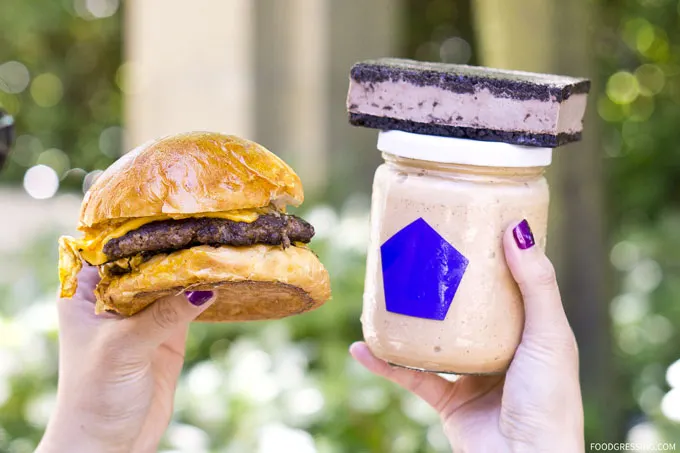 Wayspa: 10 – 22% off Gift Certificates
Want to enjoy a spa experience while away? Buy Wayspa gift certificates ahead of time for one their 2,000 partner spas. Wayspa has a wide range of spas for different budgets ranging from smaller, local spas to ultra-luxurious ones at the Fairmont.
You can enjoy 18% off right now Wayspa until September 30, 2018. Follow this link to receive 18% off where the discount will be taken at checkout. Check out this page for other coupons and promo codes for 2018.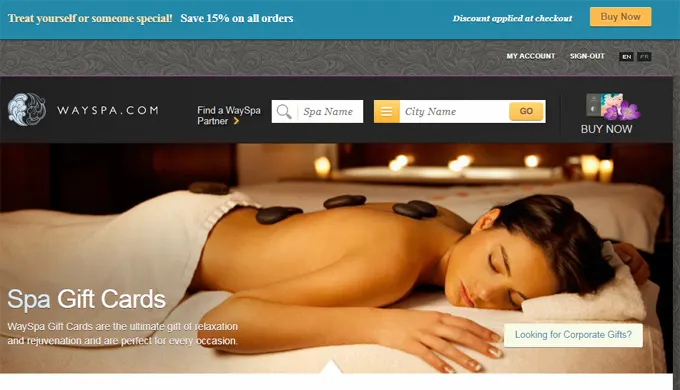 Ebates: Get Cashback on Expedia, Hotels.com, Booking.com
Are you a member of Ebates yet? Ebates is a great website that actually pays you Cash Back every time you shop online and it's free to join! Ebates has a number of travel partners including Expedia, Hotels.com, Booking.com and more. They don't have Hotwire yet, but a similar newer site called Yippee Coupons does, and it's worth checking out.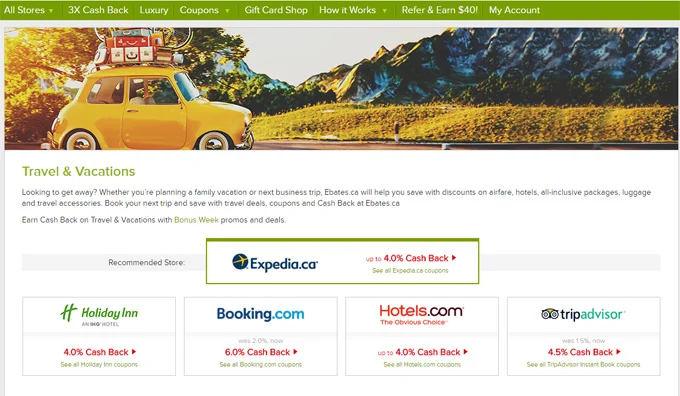 After you sign up for Ebates, search for a travel partner on the Ebates site and click on "Shop Now." You will be now be redirected to the travel partner's website and Ebates will log the amount of your purchase.
I've been a member of Ebates.ca for two years now and can vouch for their program. The Cash Back amount I received as of today is over $400 and there have been no issues so far. The payment takes place every three months according to a predetermined schedule.
Looking for trip ideas?
Check out 5 places to visit in the USA in 2018.