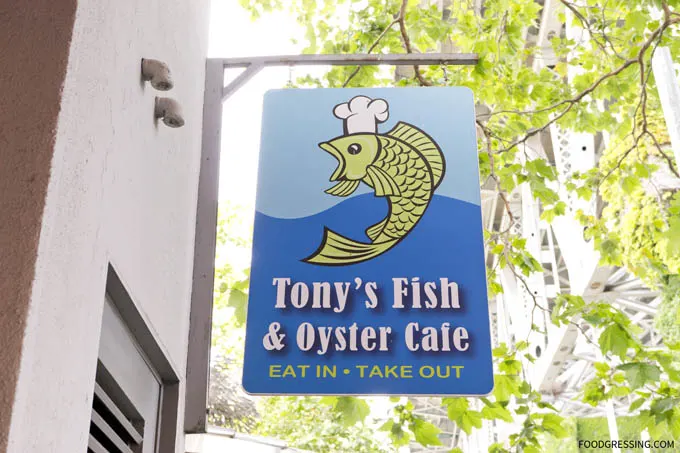 If you have been to Granville Island, you most likely would have passed by Tony's Fish & Oyster Cafe. Located near the Granville Island entrance, this unpretentious, dine-in or take-out eatery has been operating for over 10 years. They received Trip Advisor certificates of excellence in 2014 and 2015. I visited Tony's a few times in the last year and here is a review of my difference experiences.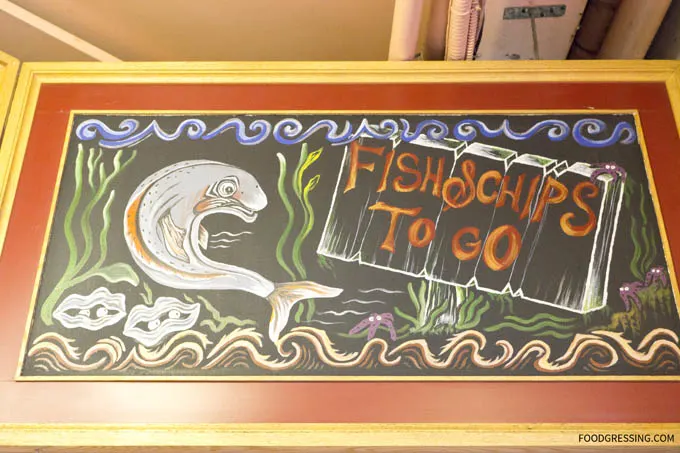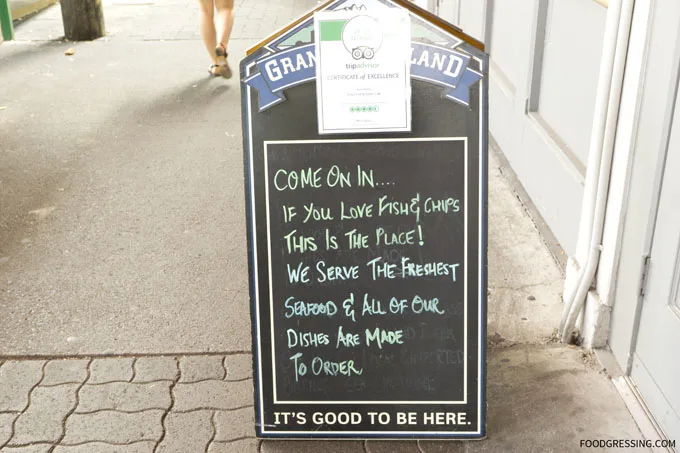 Tony's Fish & Oyster Cafe Menu
The seafood-centric menu includes Tony's signature fish and chips, shellfish, seafood platters, burgers, soups, salads and stews. They serve Kennebec fries and homemade tartar sauce. Tony's clam chowder is made in house daily and they do not use trans fat oil in their cooking. In terms of pricing, you can expect it to be higher since it is located at a tourist mecca like Granville Island.
What I Tried
Take-out seems to be a popular choice at Tony's and I obtained take-out on a few occasions. I tried the two piece premium Alaskan halibut ($20.99) which came with coleslaw and homemade tartar sauce. The batter was light, crispy and not overly greasy. It is certainly more delicious than what I had a Celine's Fish and Chips.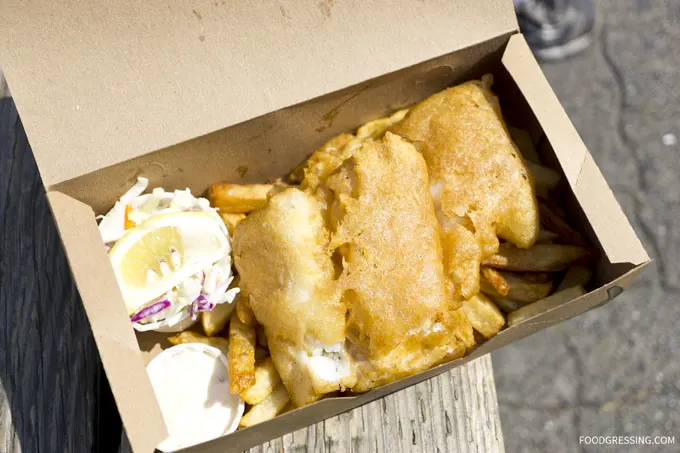 On another visit, I had a cod fish burger ($10.99) which came with lettuce, coleslaw, tomato, and cheese on a toasted sesame bun. The fish patty was light in taste and enjoyable. A good burger but nothing to write home about.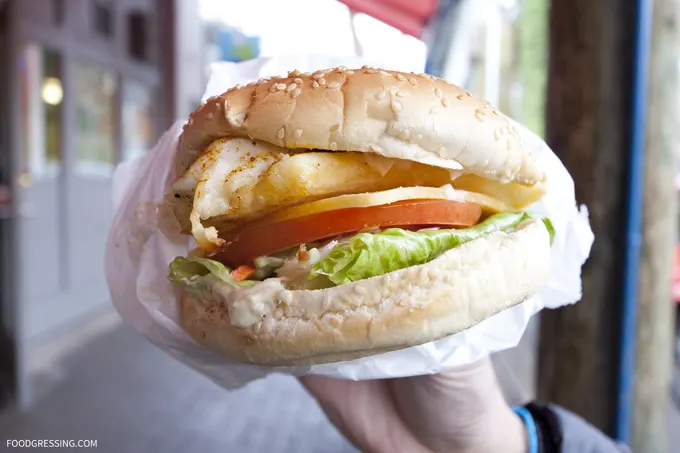 I quite enjoyed their Kennebec fries which were fried nicely to golden brown. You can order it individually (which I did once) at $5.19.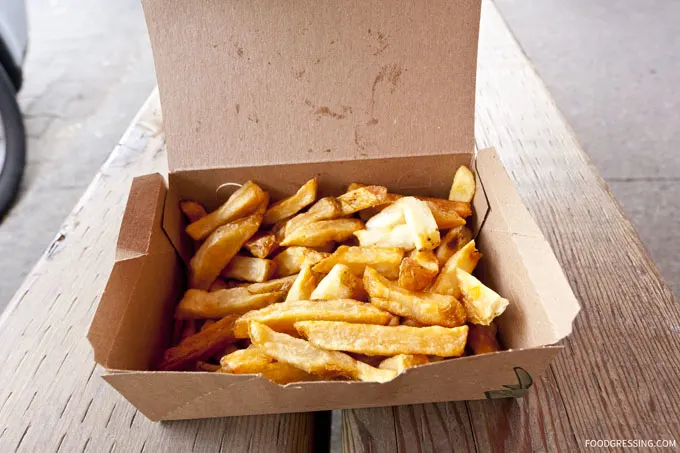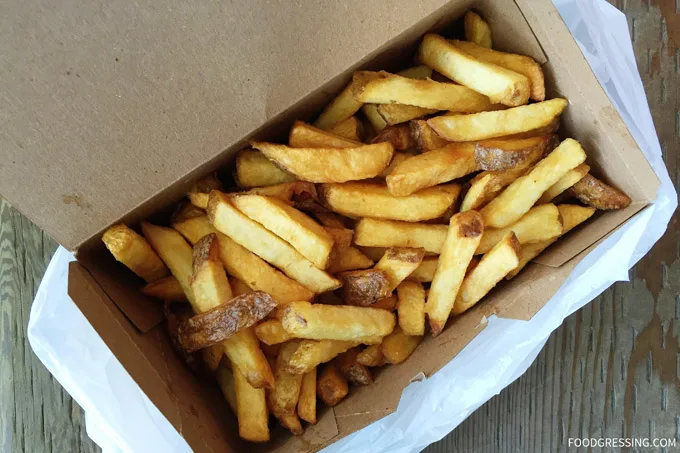 Overall Impression of Tony's Fish & Oyster Cafe Menu
Tony's Fish & Oyster Cafe serves some good fish and chips. Prices are higher but in line with the area. I definitely recommend Tony's over Celine's Fish and Chips. Rating: 3.5/5
Website: http://www.tonysfishandoystercafe.com/
For more of my Granville Island eats, follow the tag Granville Island.