I was first introduced to Insadong back in 2009 when my former colleague, who is from Korea, recommended the place. Despite the surge in new Korean restaurants since then, they have remained opened in business. Over the years, I have visited Insadong a few times and this review is a culmination of all those visits.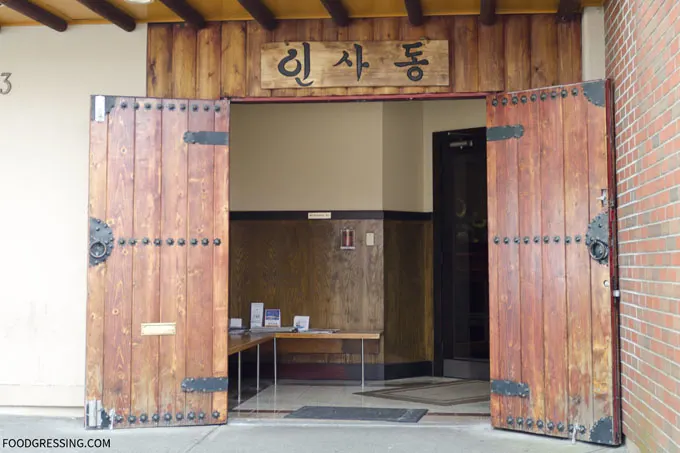 Good For Groups
As a West End resident, I am a regular at small Korean restaurants on Denman. On the other hand, Insadong is great for large groups and parties. The restaurant itself is very spacious and they have multiple party rooms which is great for large groups.
Service
My experience with service is that it is bare minimal. It really does depend on the server and how busy the restaurant is. Some servers are more proactive in changing the grill while some you need to call upon them with the buzzer located on the table. For the times when I did not do the Korean barbeque and only had bibibamps which are cooked in their kitchen, the servers just gave us the food and left.
What I Tried
The banchan served at Insadong includes picked vegetables like cucumbers, bean sprouts, radishes, potatoes and kimchi.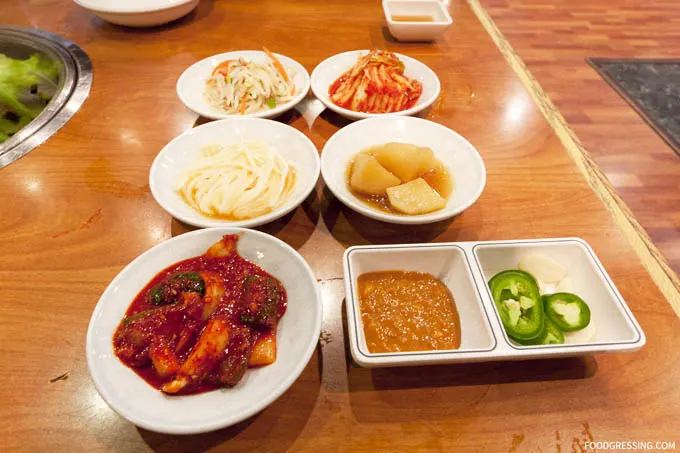 I had their Korean barbeque combos on a few occasions and the spicy bulgogi is my favourite. Sweet, savoury, juicy and tender – Insadong's version of this popular Korean marinated beef dish does not disappoint.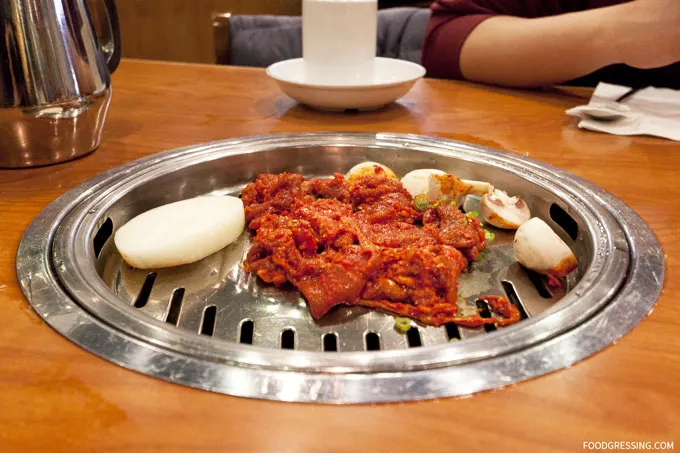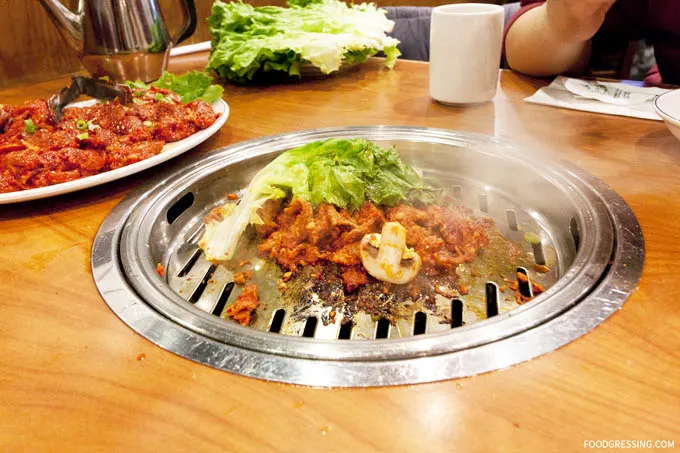 The bibibamps (hot stone bowls) are delicious options. The ingredients come in a sizzling hot stone bowl and you can mix everything with a touch of fermented bean paste when it arrives at your table. I have had their regular bibimbap with assorted vegetables and beef twice and have enjoyed it. The crispy crust that forms when the rice touches the hot stone is absolutely heavenly. When you mix in the crispy rice with the soft rice and ingredients, it is quite the comfort food that is nourishing, flavorful, fun in terms of textures and healthy.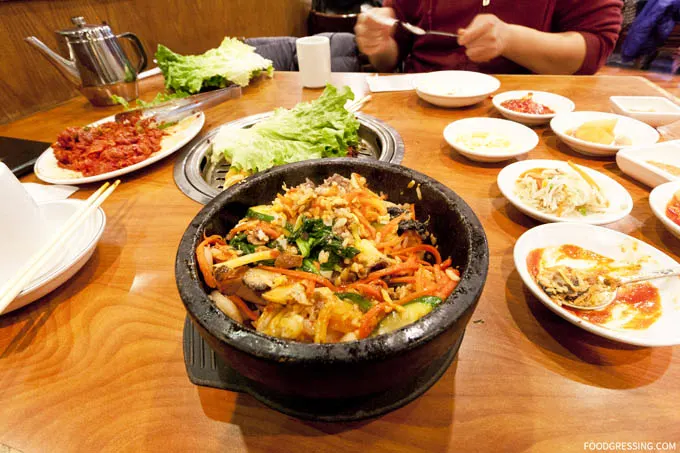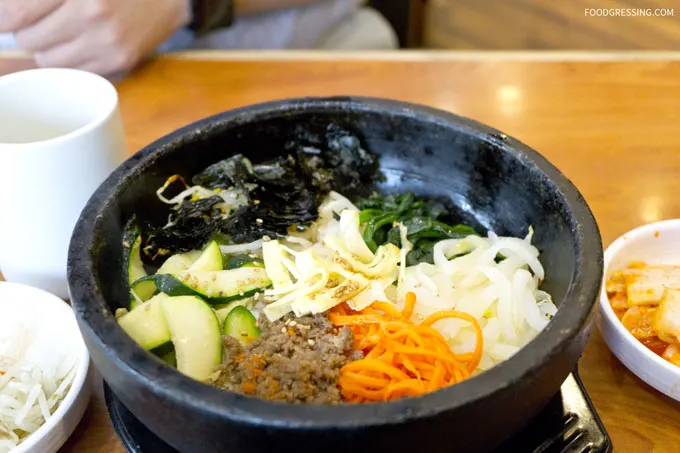 If I must recommend a bibimbap, I must recommend the most expensive one ($11.99) one. It is a more seafood-inspired one with scallop, shrimp, shitake mushrooms, pineapple, masago with seasoned soysauce.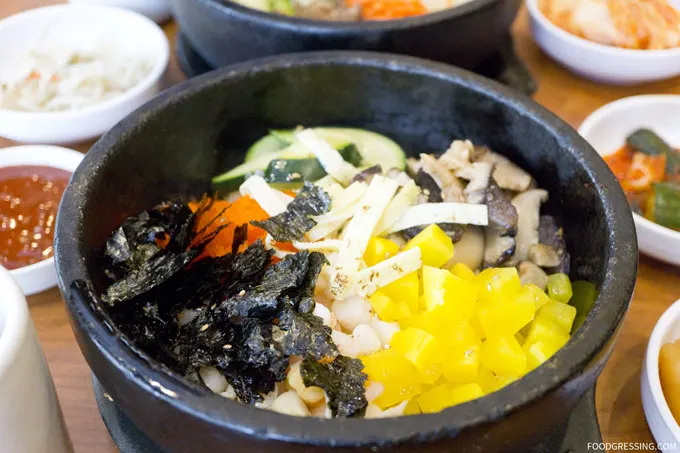 Overall Impression of Insadong
I enjoy the comforting Korean barbeque eats and bibimbaps at Insadong. Great place for group parties. Service is a hit or miss. Prices and portions seem reasonable. Rating: 3.5/5