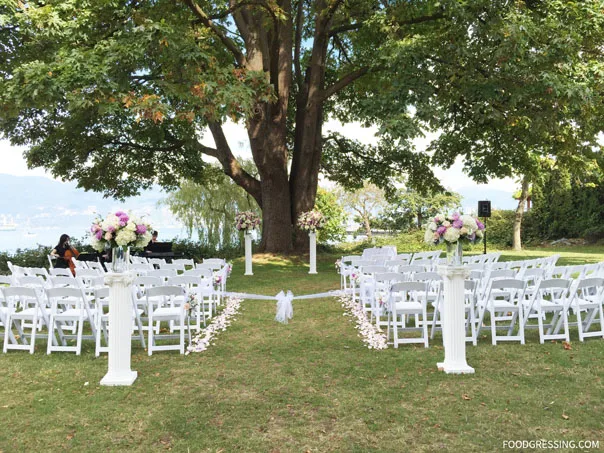 Last fall, my friends got married at Brock House in Kitsilano – one of the most sought after locations for a wedding in Vancouver. In particular, there is one tree in the garden where most of the wedding ceremonies takes place. It's a beautiful setting where you get sweeping views of the ocean and mountains. It's the kind of place that will make you want to invest in one of the best photographers in the business for your wedding (visit olgatopchii.com for some examples) to capture all of its beauty.
I thought it might be worthwhile to share my thoughts on the reception catering. This review is intended for anyone who is researching Brock House as a potential venue.
Wedding Ceremony Reception
At my friend's post-ceremony reception, there were food platters as well passed hors d'oeuvres. Unfortunately, I did not have many of the passed ones because they were taken quite quickly by the Aunties and Uncles at the wedding. I respect my elders and let them have the food! When we were talking about the type of food we were going to have, a friend of mine told me about getting a fridge/freezer trailer from somewhere like IceCoolTrailers, although she spoke highly of it we thought we might not need it, since we decided on food platters.
Here are some of the platters served:
open faced smoked salmon sandwich platter served with cream cheese, fresh dill, red onions and capers
blueberry and strawberry macarons
assorted chocolate brownies
assorted fruit platter
The smoked sandwich platter looked impressive but the bread was underwhelming. It was plain bread and I think a toasted version would have it more worthy to be served at a wedding.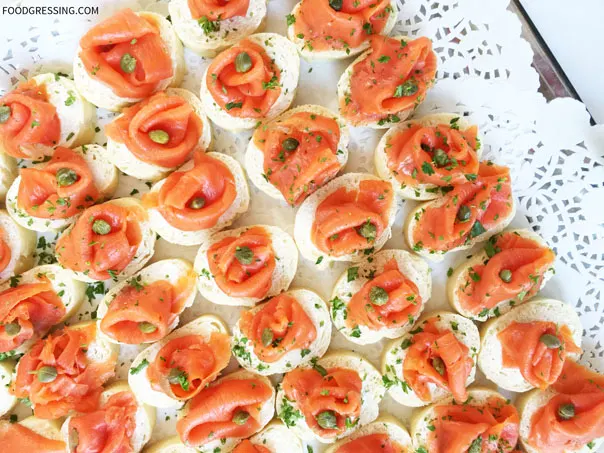 The blueberry and strawberry macarons had a nice presentation being carefully stacked on top of another. They were average in terms of taste. Most of the macarons looked intact but some were a bit cracked.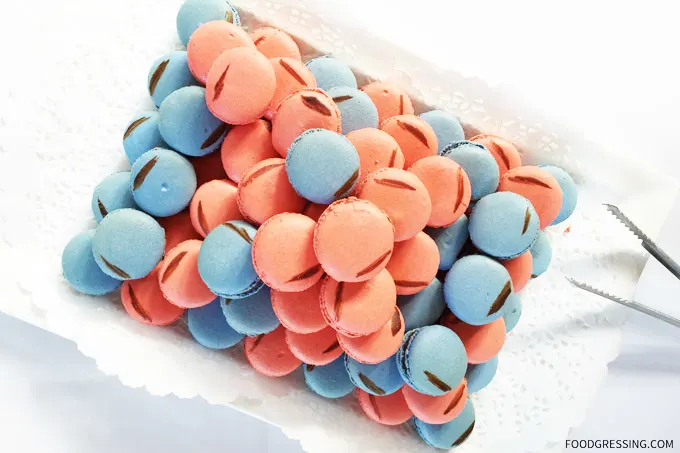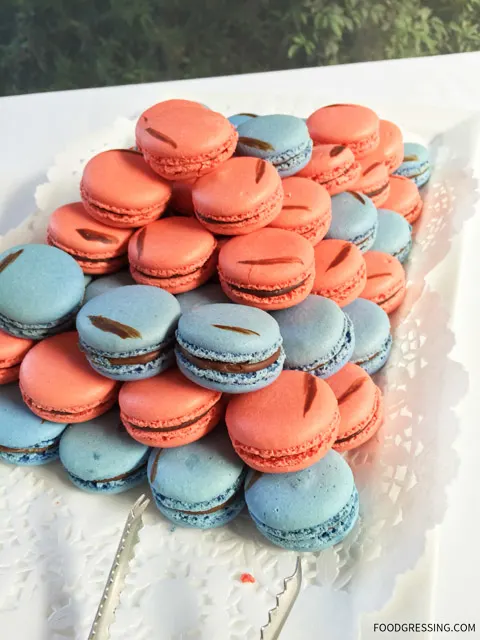 I found the assorted brownies to be too sweet but probably not surprising considering that they are mass-produced. I found the presentation to not be refined enough for wedding. The platter looked like it would be suitable for an office Christmas party.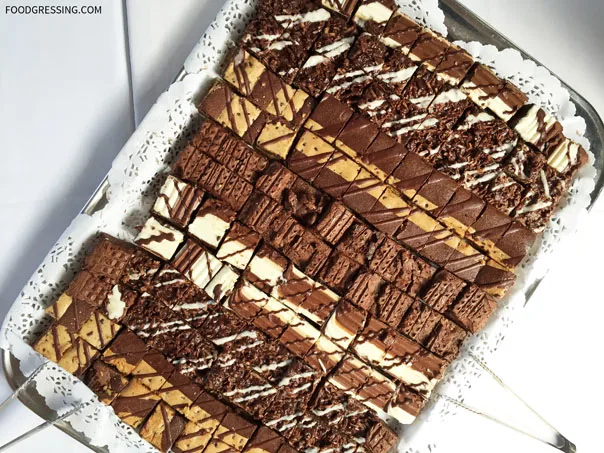 The fruit platter looked somewhat elegant: watermelon, honey dew melon and cantelope slices with strawberries and grapes placed across the top in a diagnonal manner.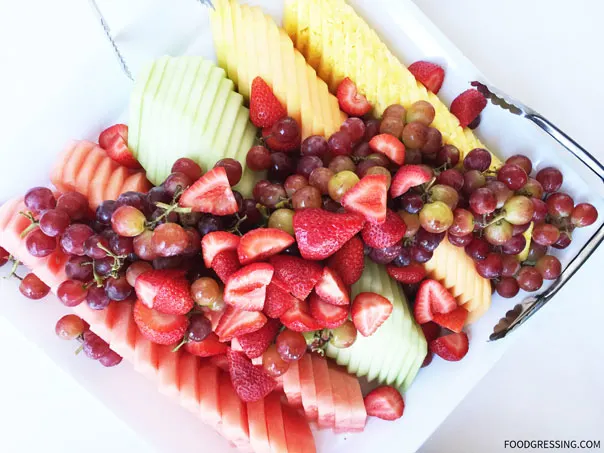 Overall Impression of Brock House Catering
I was expecting a bit more from Brock House in terms of their food. In general, the presentation seemed very ordinary and lacked refinement which I feel is fitting for a wedding reception. Rating: 3/5
Website: www.brockhouserestaurant.com