Whether you're on the way to the beach, a cottage, or to spend time in the great outdoors this long weekend, be sure to stop at Tim Hortons to check out the new Summer Road Trip Collection, which is available starting Wednesday at participating Tims restaurants and features the Timbits Pool Float, the Tims Beach Towel and Ceramic Camper Mugs.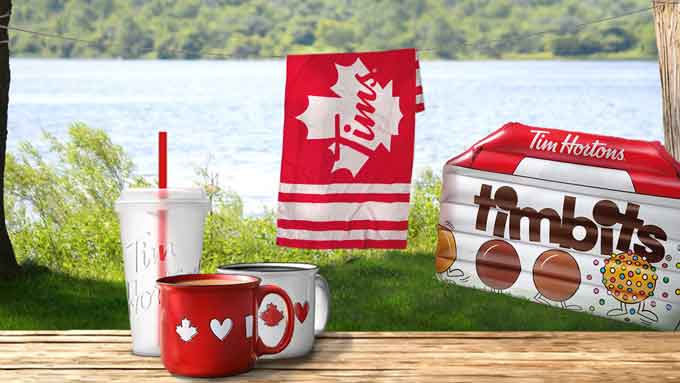 Prices vary by location. Please check your local Tim Hortons for accurate pricing.
Timbits Pool Float
What's a summer gathering without a big box of Timbits? Cap off your Tims Run with a float under the sun on a giant inflatable box of Timbits.
Be the talk of the pool or lake with this floatie that measures over five feet long.
$29.99* + taxes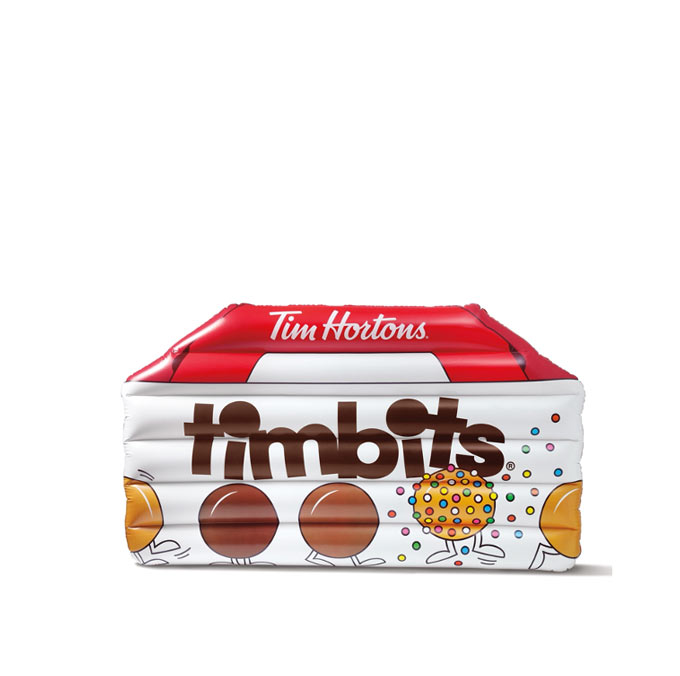 Tims Beach Towel
Show off your Tims pride and love for all things Canadiana while relaxing in the sand or on the dock with your comfy red and white Tims Beach Towel.
$24.99* + taxes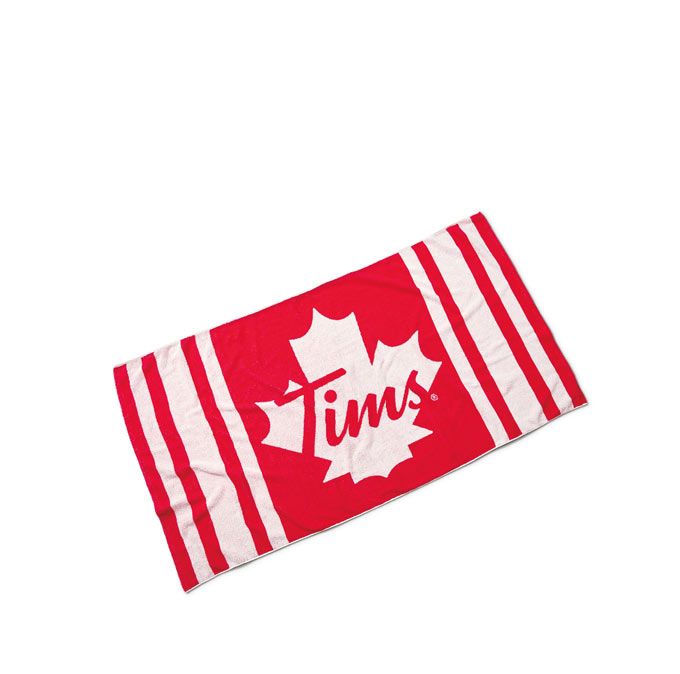 Ceramic Camper Mugs
Whether you're at the cottage or a campsite for the weekend, enjoy your morning coffee in one of our new Tims mugs, available in red or white – and don't forget to stock up on plenty of Tims coffee and tea for everyone!
$10.99* + taxes