Where can I eat on July 4th in South Florida? From BBQ platters and specialty items at La Traila Barbecue and 4 Rivers Smokehouse to some of the best viewing spots at La Canita and Redfish, these South Florida spots have you covered all Independence Day weekend.
La Canita
Celebrate Independence Day with La Cañita, the latest Caribbean-Latin American concept-driven restaurant from James Beard Award-winning chef Michelle Bernstein and partner David Martinez, located in Bayside Marketplace.
Offering spectacular waterfront views of the fireworks beginning at dusk, fun specialty cocktails, BBQ specials and live music, La Cañita is certainly the place to be this 4th of July!
Bayside Marketplace 401 Biscayne Blvd., 2nd Floor Miami, Florida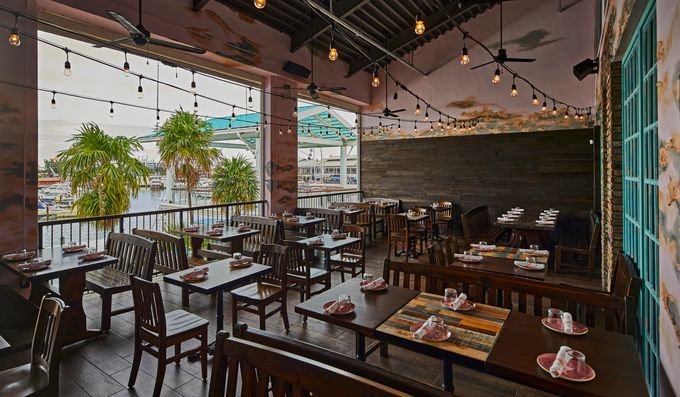 La Traila Barbecue
La Traila Barbecue, Miami's genuine Texas-style craft barbecue, founded by Miami native/Buffalo Bills Wide Receiver Isaiah McKenzie and Austin native and pitmaster Mel Rodriguez, has your back all weekend.
Available for dine-in, take-out and delivery, treat your BBQ guests to Miami's best slow smoked prime brisket, pulled pork, ribs and sausage.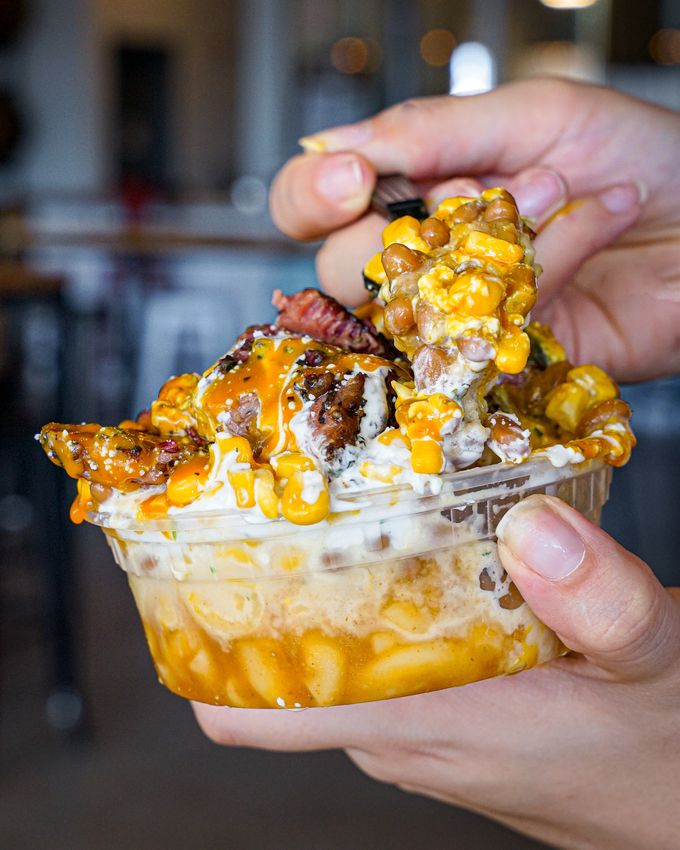 In addition to platters and meat by the half pound, signature drool-worthy items include the Brisket Sundae with a mac and cheese base then layered with baked beans and cream corn then topped with smoked brisket, cotija cheese, crema and house sauce; La Barbecue Stack with sliced brisket, pulled pork, smoked sausage, topped with our house-made sauce, pickles and onions; a variety of burgers, fried chicken sandwiches, and sides.
As a nod to Mel's Mexican heritage, additional feature items graze the menu: Brisket Queso Empanadas, Brisket Quesadillas and Brisket Elote which is made of mexican street corn, topped with brisket, cotija cheese, mexican crema and housemade sauce.
Wash it all down with $5 bottled beer or Isaiah's Frozen Lil' Dirty Margaritas for $8.
8030 NW 154th Street in Miami Lakes, Florida
Redfish
Enjoy 360 degrees of fireworks at Redfish by Chef Adrianne Calvo. From waterfront cabanas to a rooftop observation deck, guests are guaranteed to see a show while enjoying selections from the custom-built Oyster Bar, raw bar, sandwiches and salads, seafood and meat entrees and an array of sweets.
Cool down with one of the signature cocktails like a Lychee Guava Martini with Grey Goose, lychee, guava and lime; a Watermelon Mojito with Havana Club Rum, watermelon, lime and mint; Sangria or a beverage from their extensive beer and wine list.
9610 Old Cutler Road, Coral Gables, Florida
4 Rivers Smokehouse
Heat up your 4th of July with 4 Rivers Smokehouse.
From small to large gatherings, 4R has your back with a variety of party packages from hot and ready to eat or cold and easy to reheat. Priced at $54.99 the Happy Herd feeds 4 and comes with your choice of 4 Meats, 2 Classic Sides, 4 pieces of Cornbread or Slider Buns.
To treat the entire gang, the Savory Sampler is the way to go. Priced at $60 (serves 4 – 6) or $109 (10 – 12) the party package comes with Brisket, Pulled Pork, Texas Sausage, 4R BBQ Beans, Mac & Cheese, Coleslaw, Slider buns and sauce.
Place your orders in advance at www.4rsmokehouse.com or 844-474-8377. Select 4 Rivers Smokehouse offerings are also available nationwide via GoldBelly.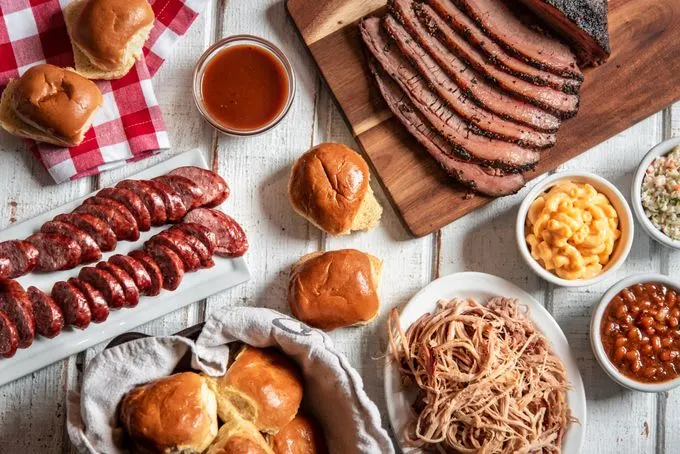 2660 N University Dr, Coral Springs, Florida