Fresh from the Tim Hortons culinary team's test kitchen, donut lovers across Canada can now experience Tim Hortons Filled Ring Dream Donuts.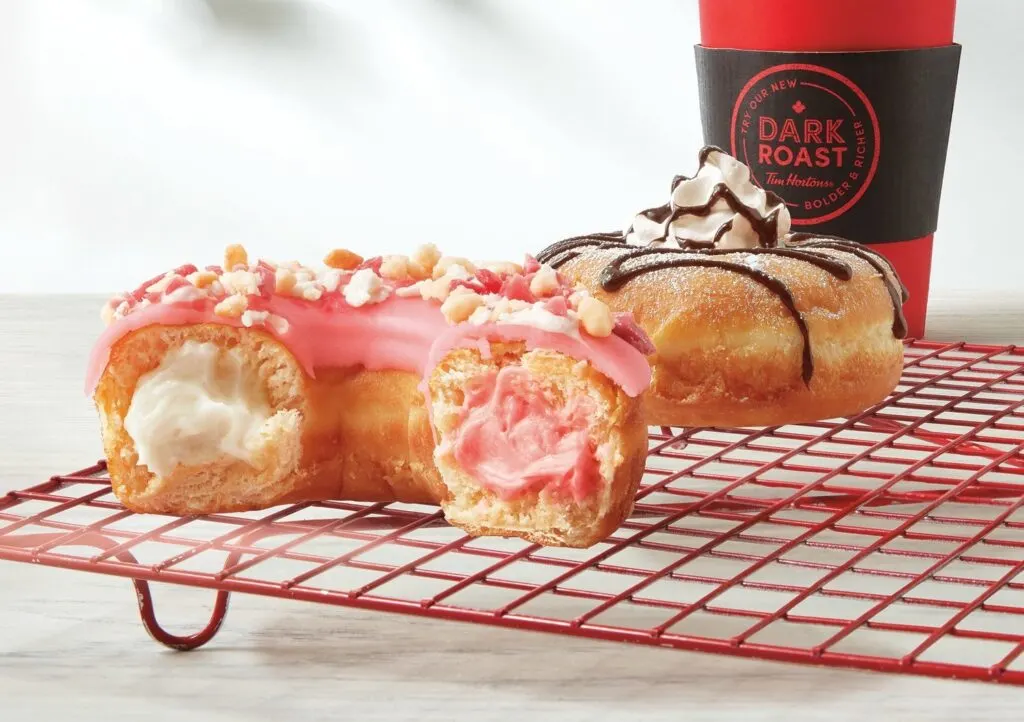 Flavours
Available in Strawberry Shortcake and Vanilla Cream Puff flavours, the ring-shaped yeast donuts are filled with a deliciously sweet, light and fluffy filling.
Nutrition/Calories
The Vanilla Cream Puff Filled Ring Dream Donut has 427 calories. The Strawberry Shortcake Filled Ring Dream Donut has 423 calories.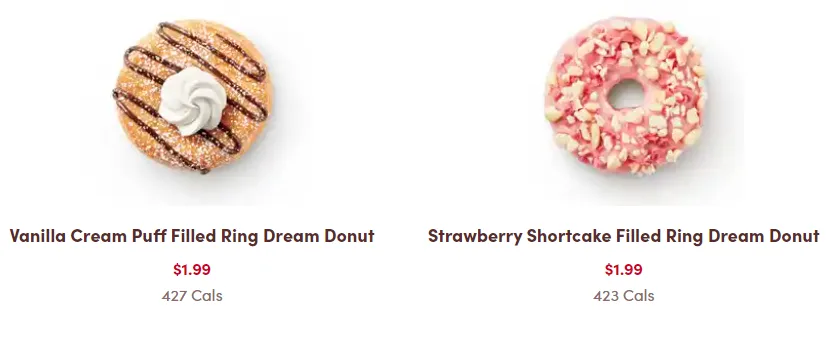 How much are Filled Ring Dream Donuts?
Both Filled Ring Dream Donuts are now available on the Tim Hortons Canada menu at participating restaurants and can also be purchased via mobile order or delivery through the Tim Hortons app.
The price in Vancouver is $1.99 each but please check your local Tim Hortons for accurate pricing.
The Filled Ring Dream Donuts can also be redeemed on the Tim Hortons mobile app for 70 rewards points.
YOU MIGHT ALSO LIKE Top Tim Hortons Donuts and Coffee List Canada: Price, Calories