Tim Hortons has released their list of top Tim Hortons donuts and coffee in Canada for 2020.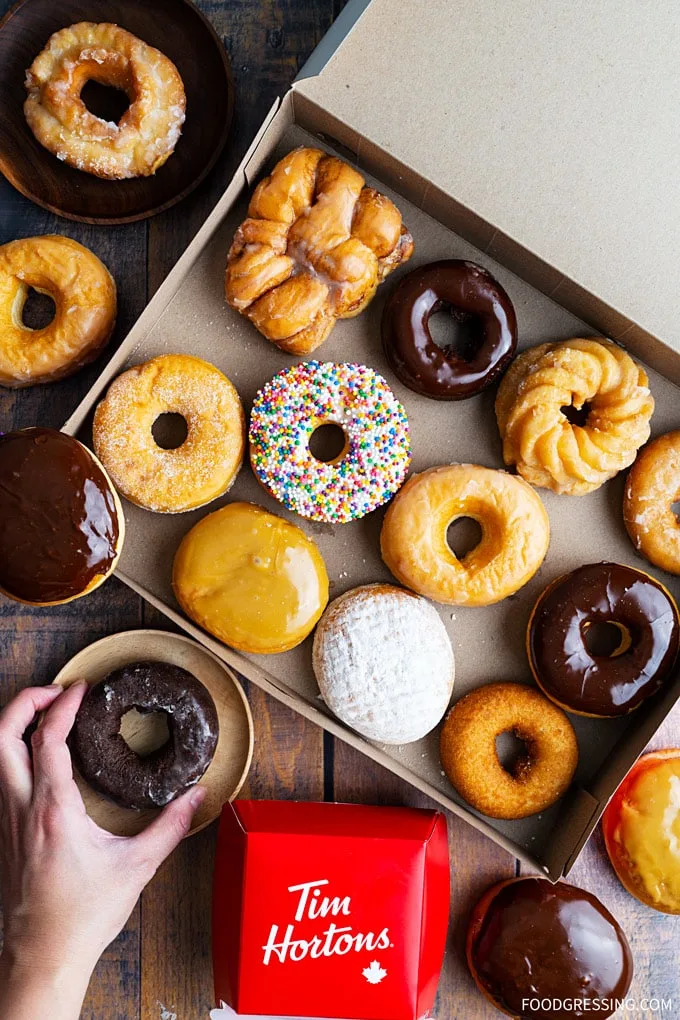 Top Selling Tim Hortons Donuts Canada
The Boston Cream donut was overall Canada's best selling Tim Hortons donut of 2020.
It's a filled, soft, yeast donut and has chocolate and creamy vanilla flavours. The concept for the donut comes from a Boston Cream Pie recipe that's over 100 years old.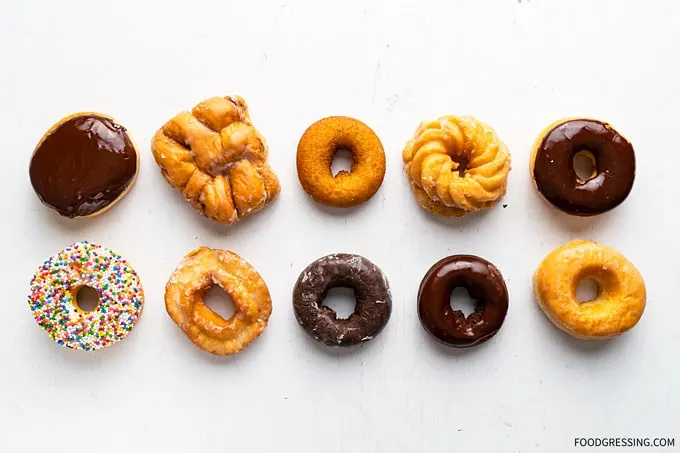 Here's the ranking of the donuts for Canada:
Boston Cream
Apple Fritter
Old Fashioned Plain
Honey Cruller
Chocolate Dip
Vanilla Dip
Sour Cream Glazed
Chocolate Glazed
Double Chocolate
Honey Dip
By Province: Most Popular Tim Hortons Donuts of 2020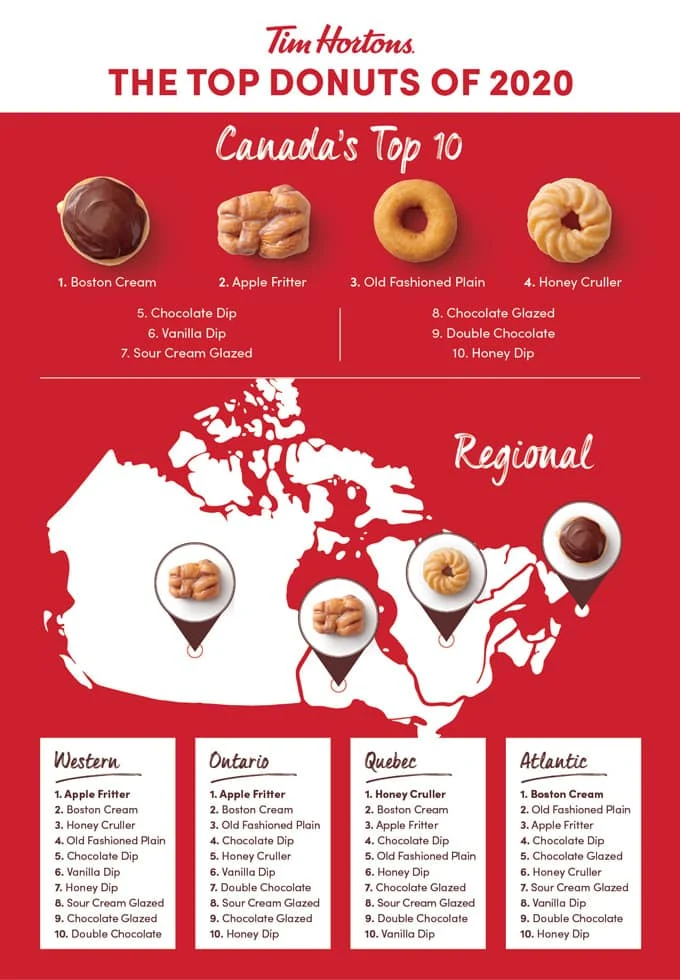 The Boston Cream was the top Tim Hortons donut across the Atlantic provinces.
The Apple Fritter was the top Tim Hortons donut in Ontario, the Western Provinces and the Territories in 2020.
The Honey Cruller was the most popular Tim Hortons donut in Quebec.
Top Tim Hortons Donuts: Price & Nutrition
Below are some price and nutritional information of the top selling Tim Hortons donuts in Canada. Prices are based on Vancouver locations. Please check with your local Tim Hortons with local pricing.
Boston Cream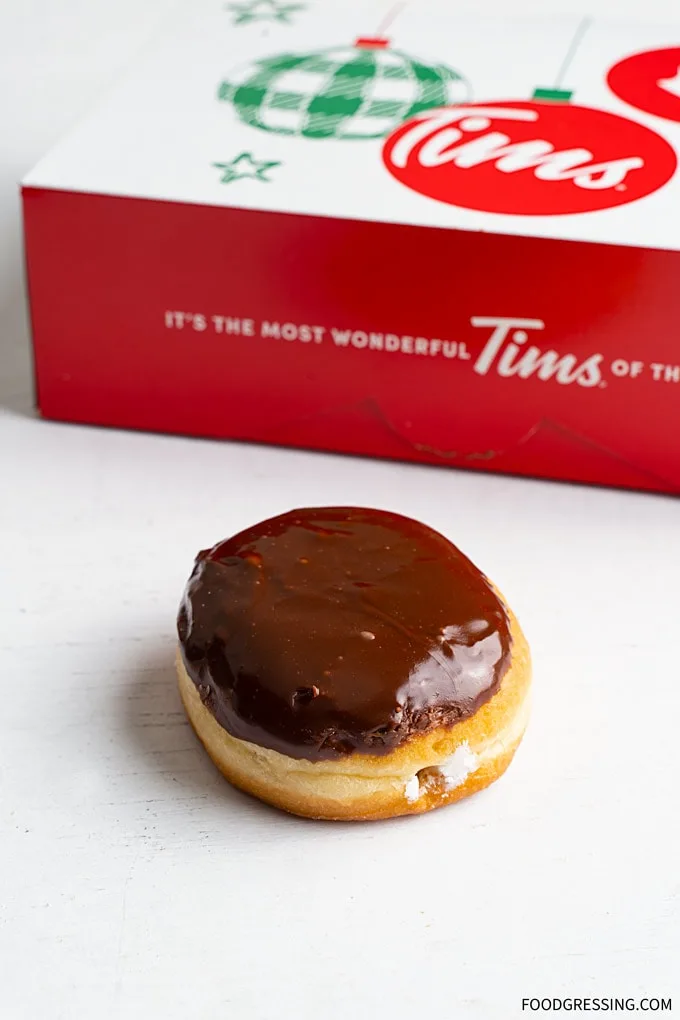 Price: $1.19
Type: Filled Donut
Nutrition: 220 calories, 81 g (serving size), 6 g (fat), 2.5 g (saturated fat), 0 g (trans fat), 0 mg (cholesterol), 250 mg (sodium), 37 g (carbs), 1 g (fibre), 15 g (sugar), 5 g (protein)
Allergens: Milk, Soy, Sulphites, Wheat & Gluten
Dietary Considerations: Vegetarian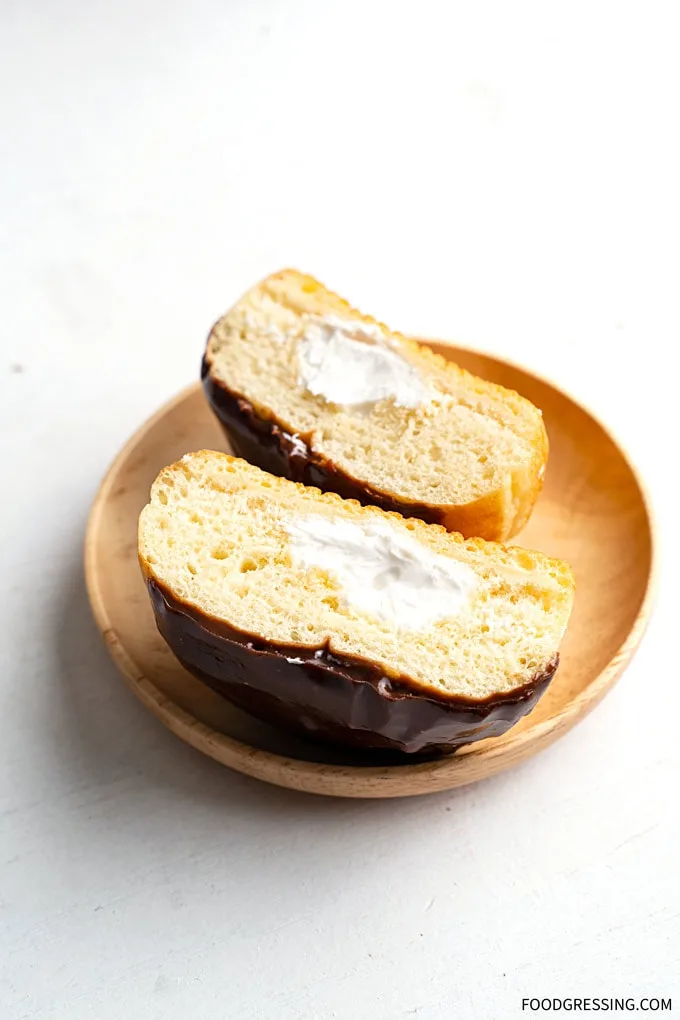 Apple Fritter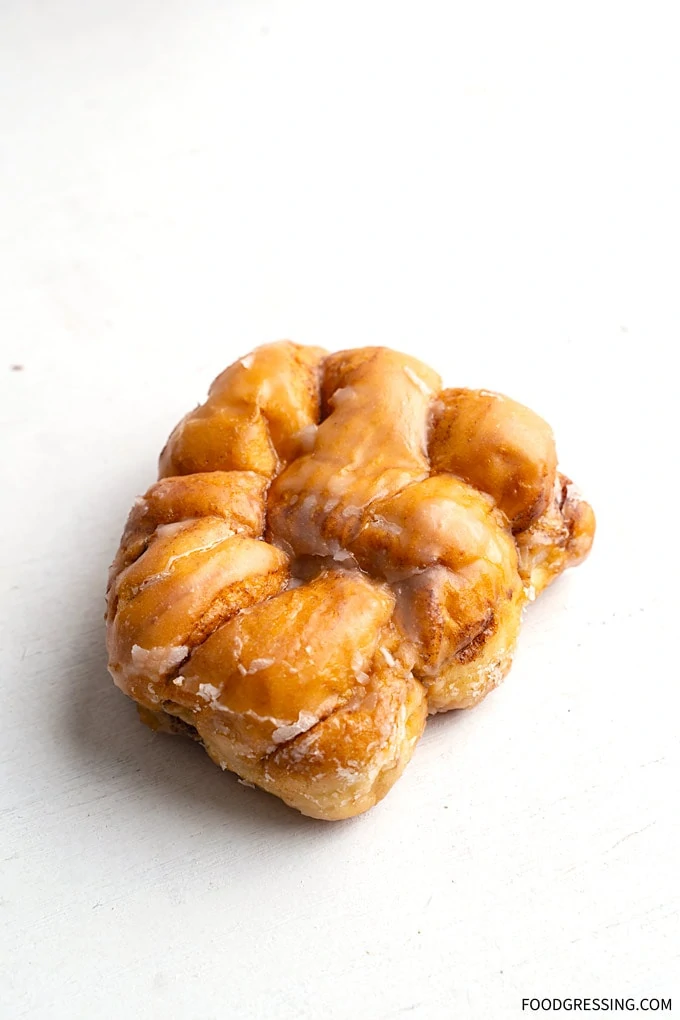 Price: $1.19
Type: Yeast Donut
Nutrition: 310 calories, 101 g (serving size), 8 g (fat), 3.5 g (saturated fat), 0 g (trans fat), 0 mg (cholesterol), 330 mg (sodium), 53 g (carbs), 2 g (fibre), 19 g (sugar), 7 g (protein)
Allergens: Milk, Soy, Sulphites, Wheat & Gluten
Dietary Considerations: Vegetarian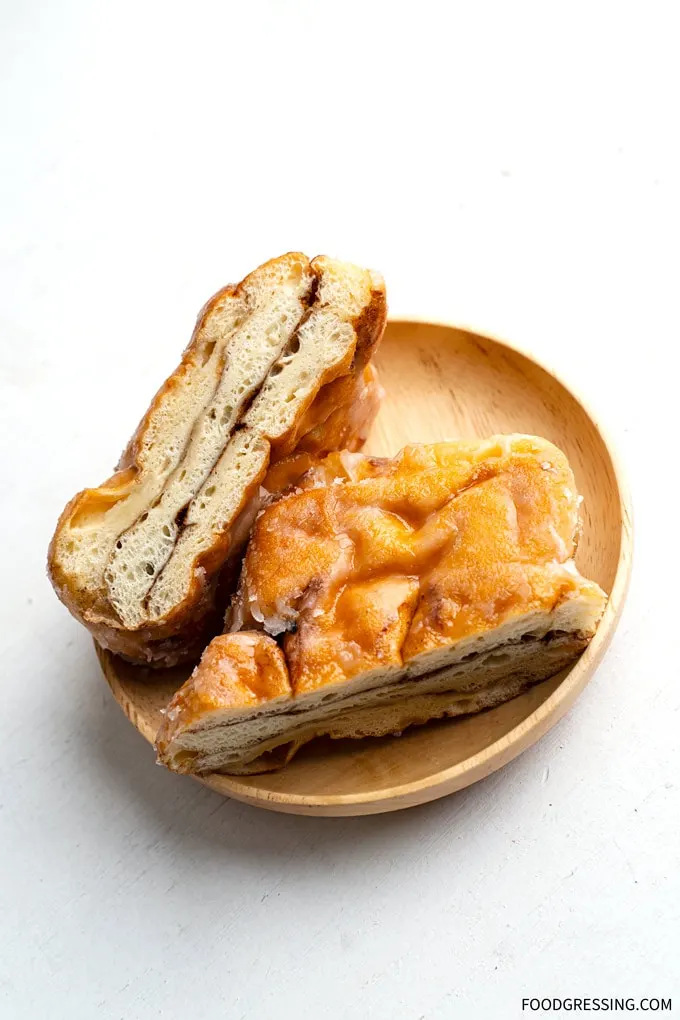 Old Fashioned Plain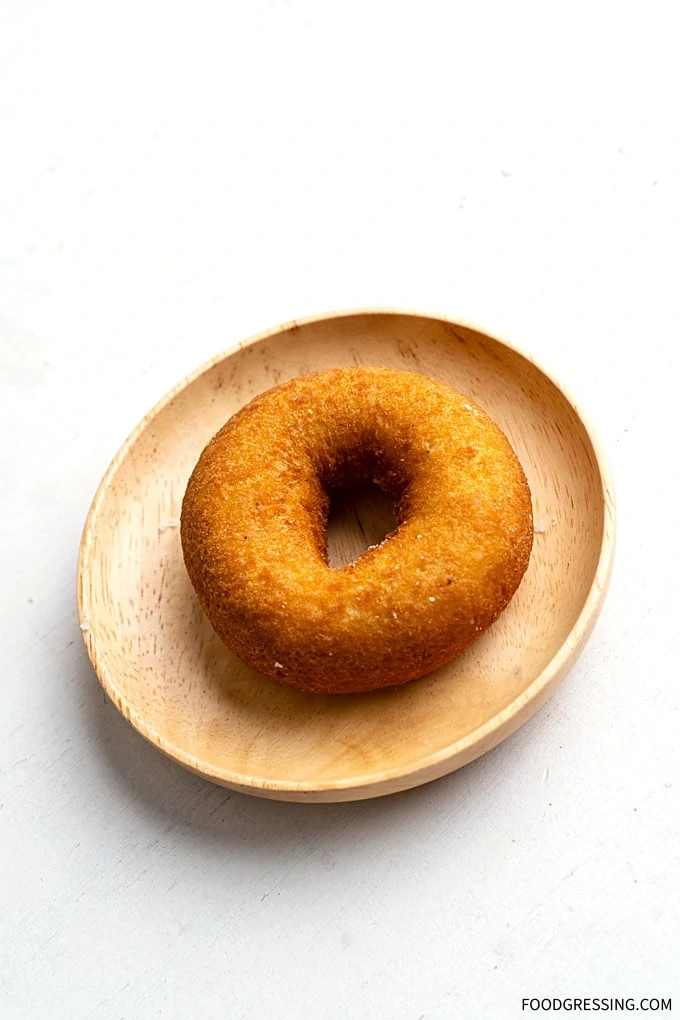 Priced at $0.99
Type: Cake Donut
Nutrition: 210 calories, 58 g (serving size), 10 g (fat), 5 g (saturated fat), 0.1 g (trans fat), 15 mg (cholesterol), 260 mg (sodium), 25 g (carbs), 1 g (fibre), 8 g (sugar), 3 g (protein).
Allergens: Eggs, Milk, Soy, Wheat & Gluten
Dietary Considerations: Vegetarian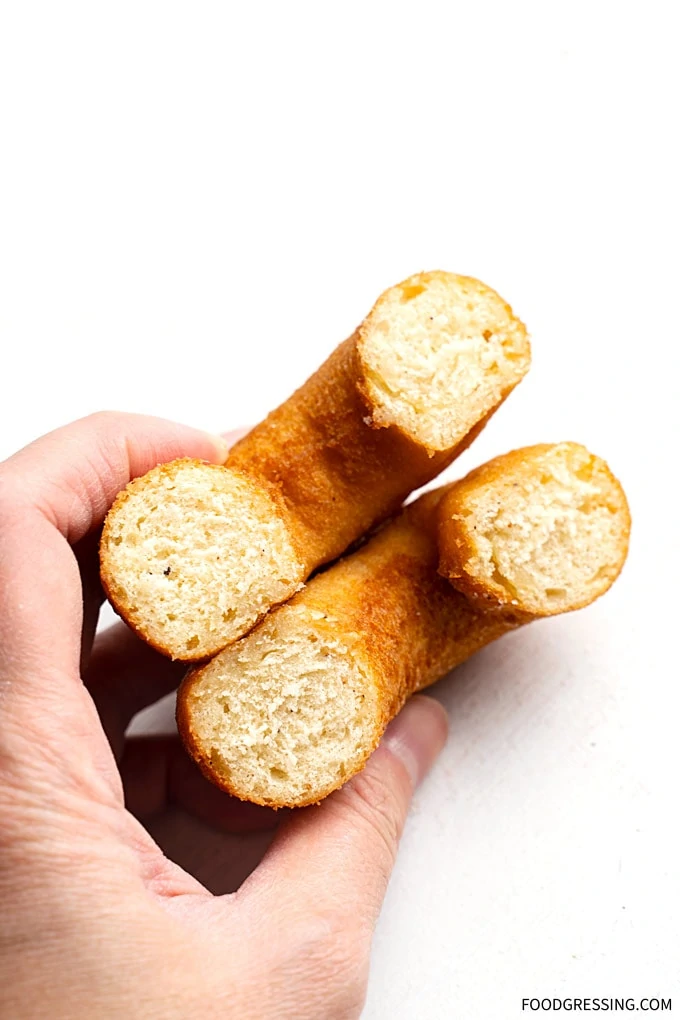 Honey Cruller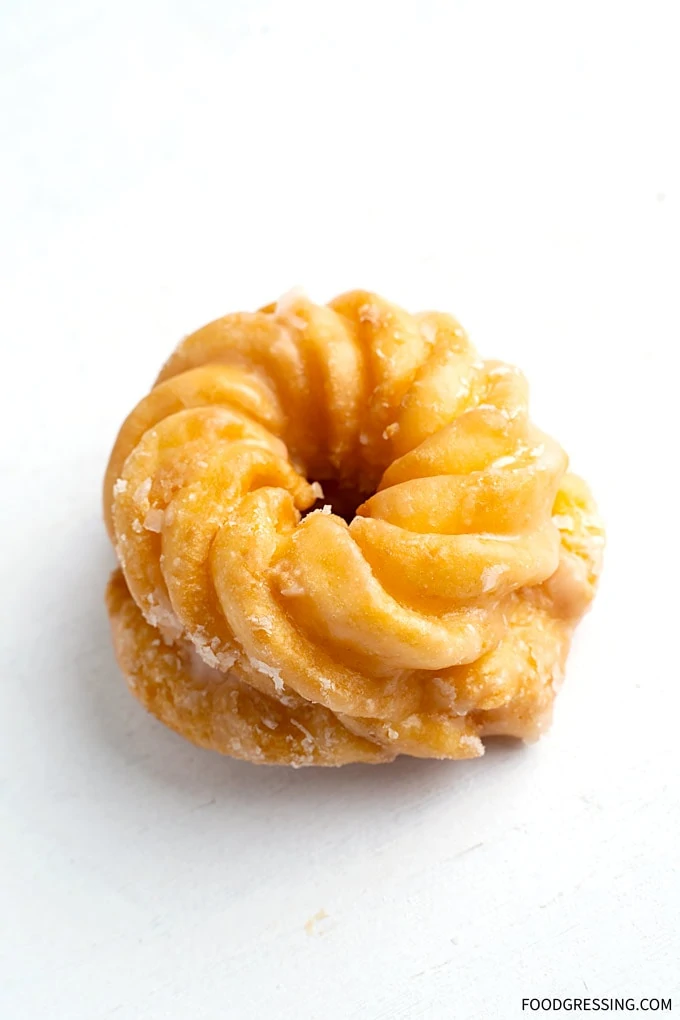 Price: $0.99
Nutrition: 280 calories, 70 g (serving size), 18 g (fat), 9 g (saturated fat), 0.3 g (trans fat), 50 mg (cholesterol), 200 mg (sodium), 27 g (carbs), 0 g (fibre), 12 g (sugar), 2 g (protein)
Allergens: Eggs, Milk, Soy, Wheat & Gluten
Dietary Considerations: Vegetarian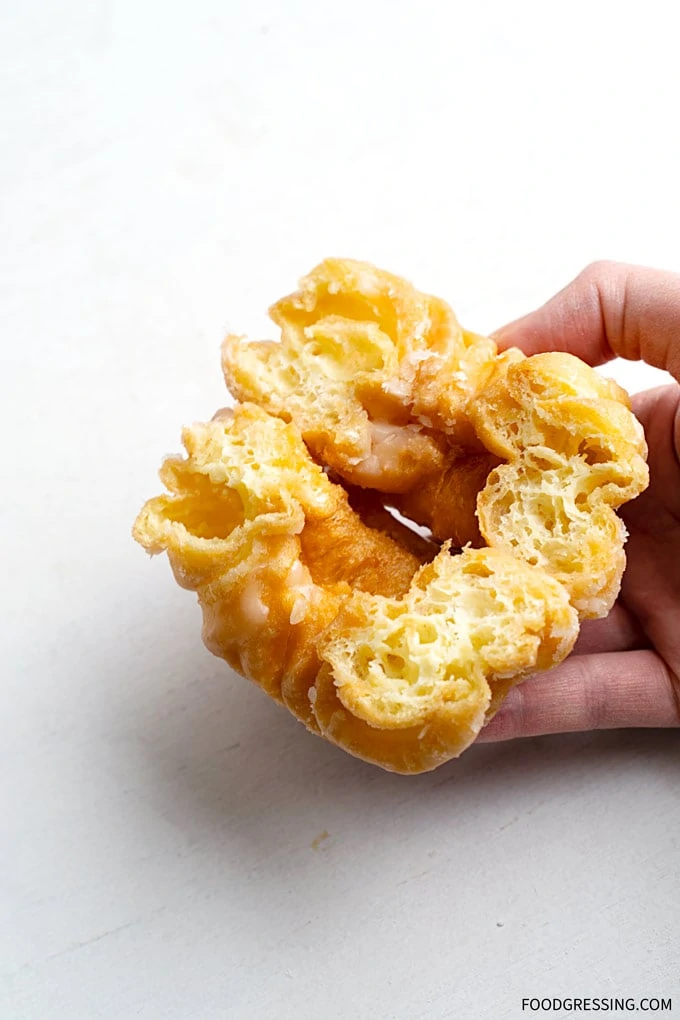 Chocolate Dip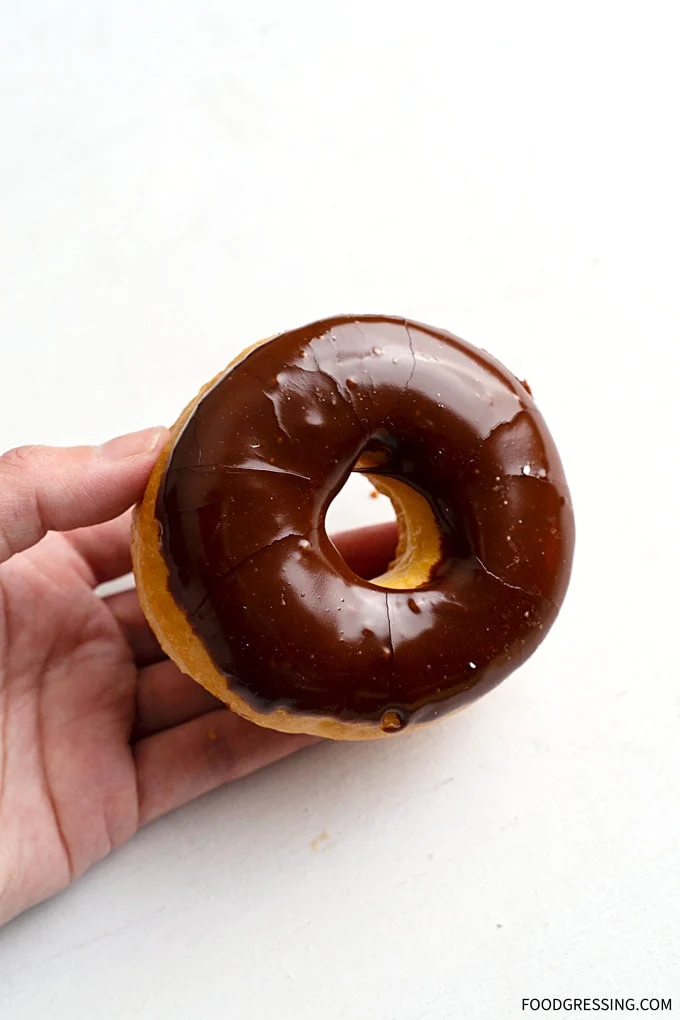 Price: $1.19
Type: Yeast Donut
Nutrition: 200 calories, 64 g (serving size), 6 g (fat), 2.5 g (saturated fat), 0 g (trans fat), 0 mg (cholesterol), 210 mg (sodium), 34 g (carbs), 1 g (fibre), 13 g (sugar), 4 g (protein)
Allergens: Milk, Soy, Sulphites, Wheat & Gluten
Dietary Considerations: Vegetarian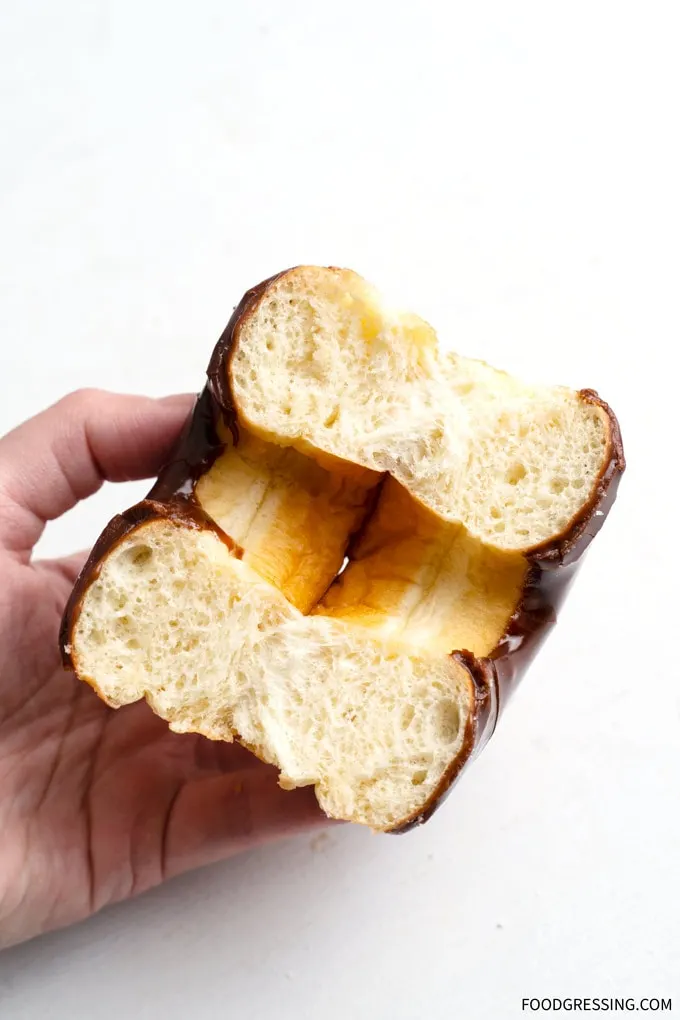 Vanilla Dip with Coloured Sprinkles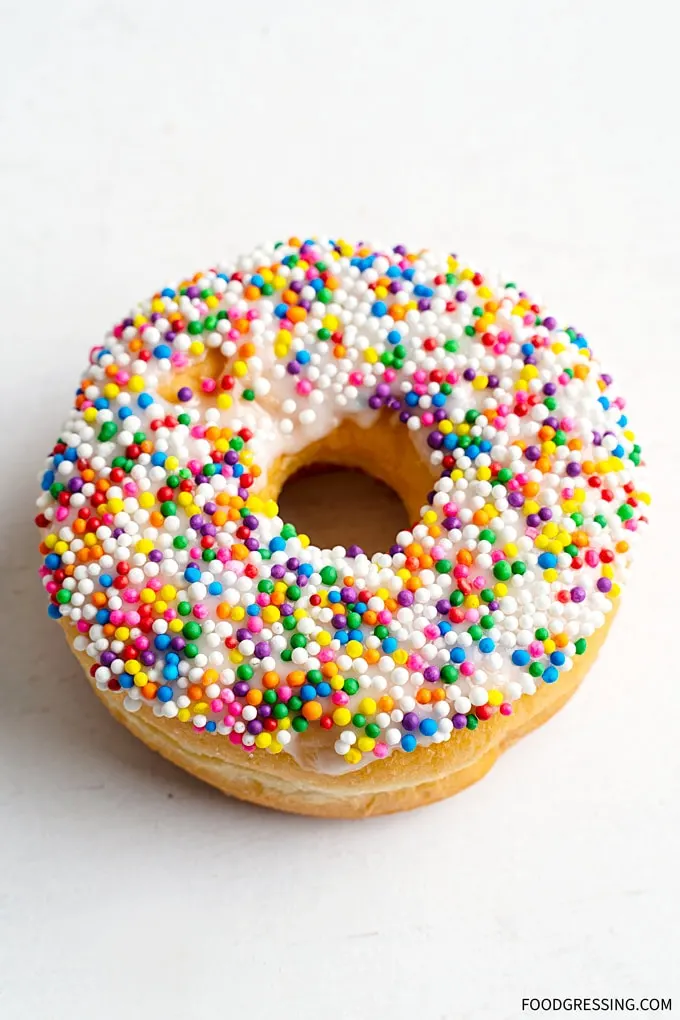 Price: $1.19
Type: Yeast Donut
Nutrition: 250 calories, 73 g (serving size), 6 g (fat), 2.5 g (saturated fat), 0 g (trans fat), 0 mg (cholesterol), 210 mg (sodium), 44 g (carbs), 1 g (fibre), 22 g (sugar), 4 g (protein)
Allergens: Milk, Soy, Sulphites, Wheat & Gluten
Dietary Considerations: Vegetarian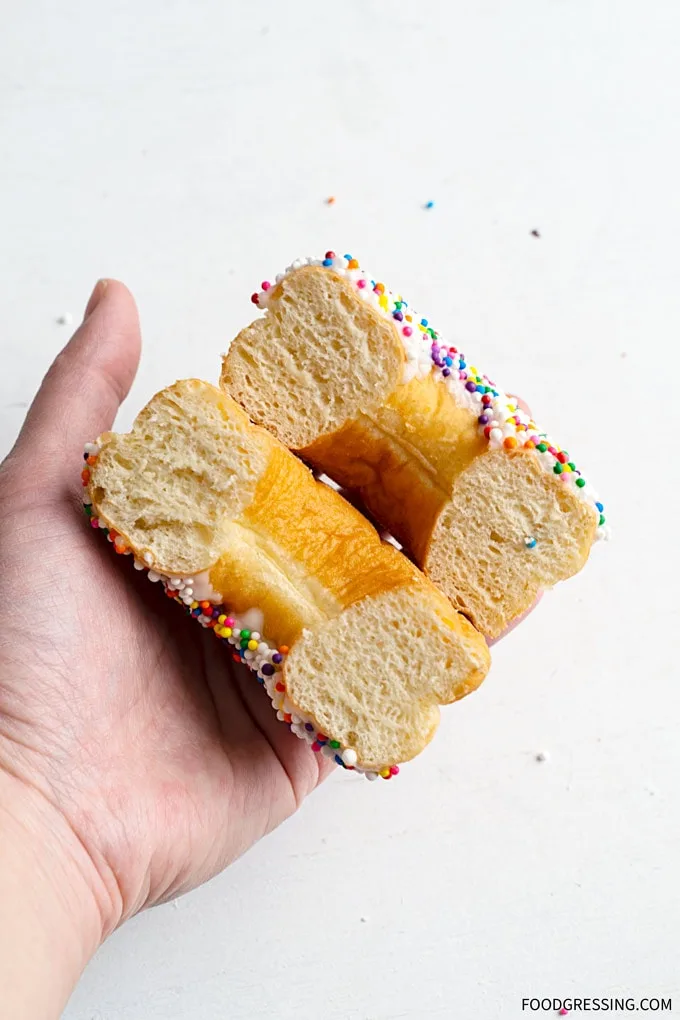 Sour Cream Glazed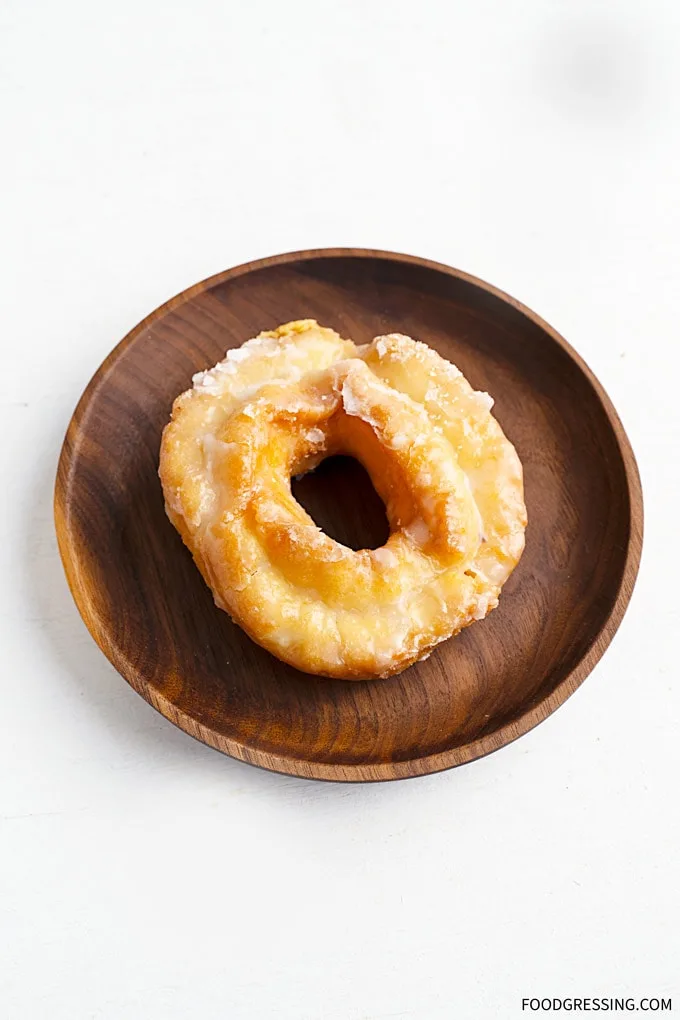 Priced at $0.99
Type: Cake Donut
Nutrition: 320 calories, 75 g (serving size), 16 g (fat), 8 g (saturated fat), 0.1 g (trans fat), 10 mg (cholesterol), 220 mg (sodium), 40 g (carbs), 1 g (fibre), 23 g (sugar), 3 g (protein)
Allergens: Eggs, Milk, Soy, Wheat & Gluten
Dietary Considerations: Vegetarian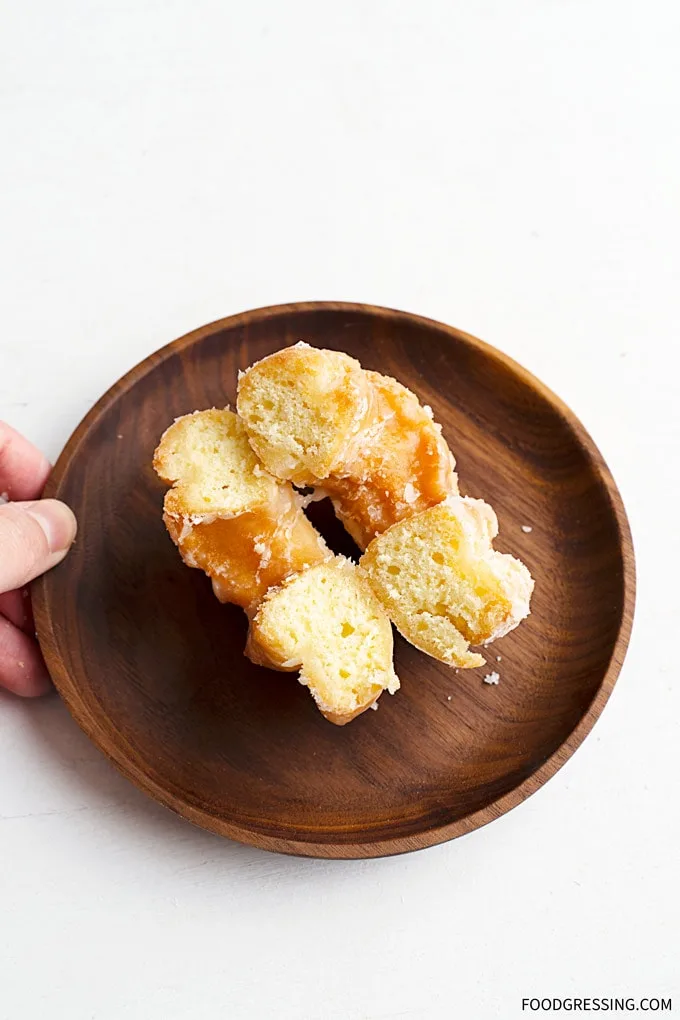 Chocolate Glazed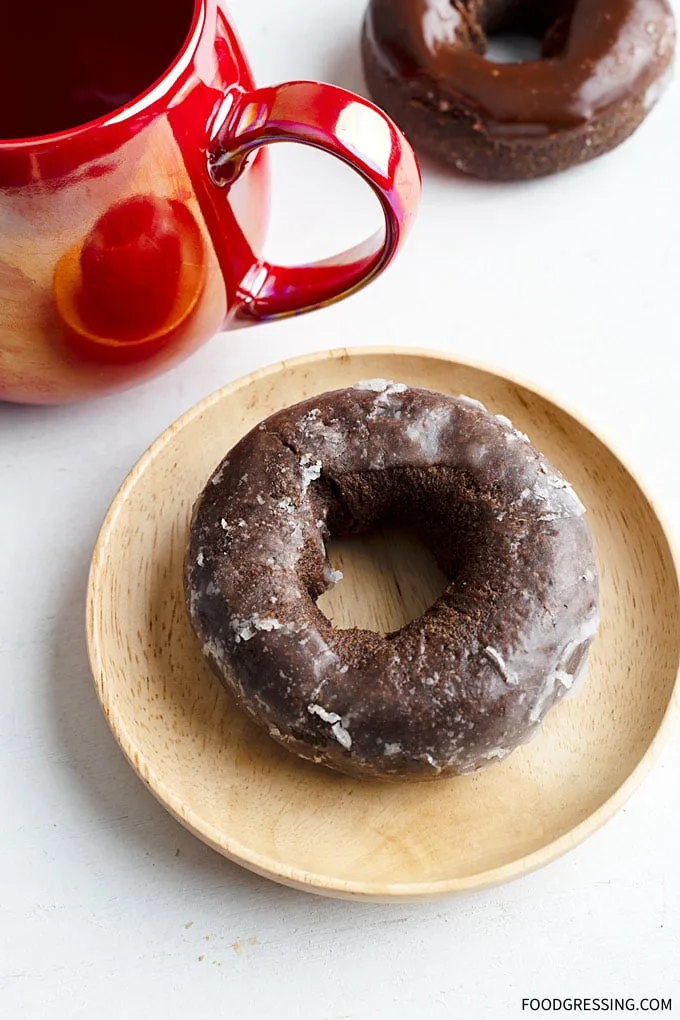 Price: $1.19
Type: Cake Donut
Nutrition: 280 calories, 76 g (serving size), 14 g (fat), 6 g (saturated fat), 0.1 g (trans fat), 5 mg (cholesterol), 320 mg (sodium), 37 g (carbs), 1 g (fibre), 19 g (sugar), 4 g (protein)
Allergens: Eggs, Milk, Wheat & Gluten
Dietary Considerations: Vegetarian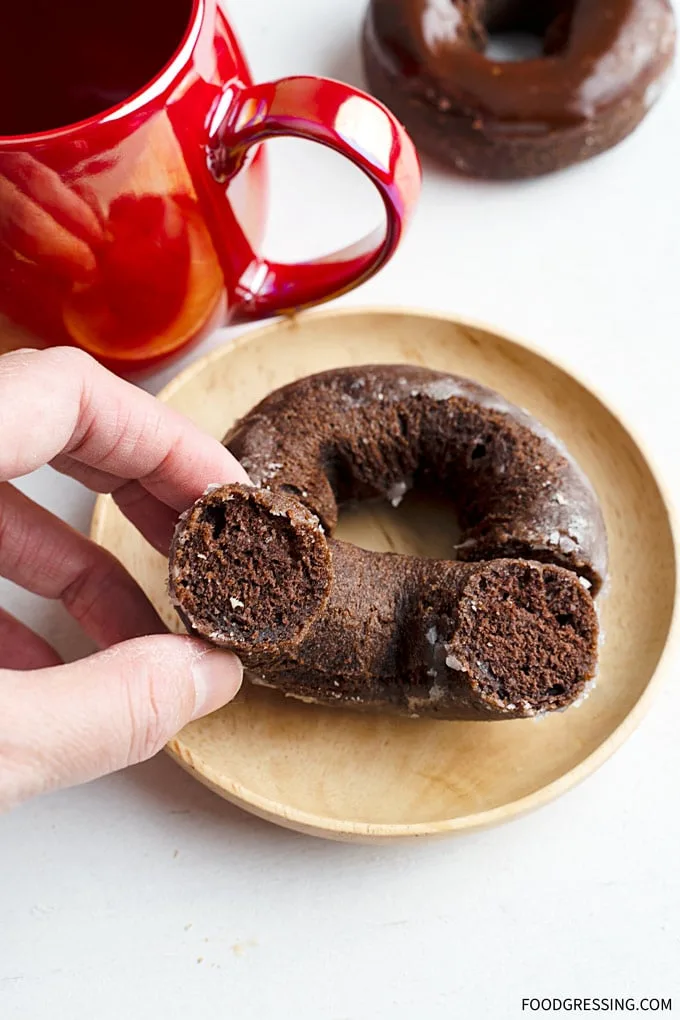 Double Chocolate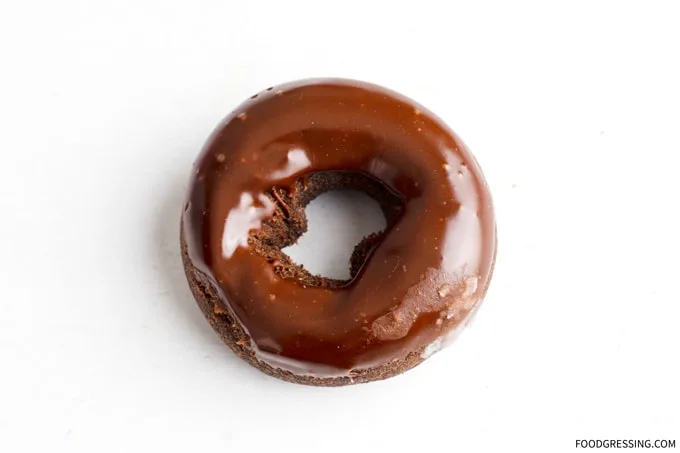 Price: $1.19
Type: Cake Donut
Nutrition: 260 calories, 67 g (serving size), 14 g (fat), 6 g (saturated fat), 0.1 g (trans fat), 5 mg (cholesterol), 320 mg (sodium), 32 g (carbs), 1 g (fibre), 14 g (sugar), 4 g (protein)
Allergens: Eggs, Milk, Soy, Sulphites, Wheat & Gluten
Dietary Considerations: Vegetarian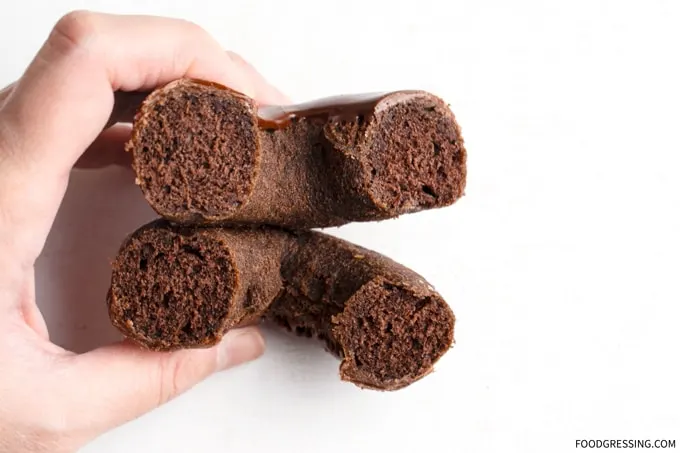 Honey Dip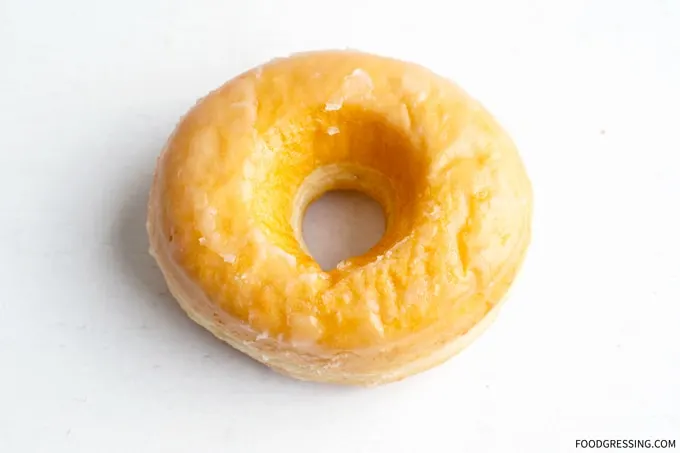 Price: $0.99
Type: Yeast Donut
Nutrition: 220 calories, 72 g (serving size), 6 g (fat), 2.5 g (saturated fat), 0 g (trans fat), 0 mg (cholesterol), 210 mg (sodium), 39 g (carbs), 1 g (fibre), 19 g (sugar), 4 g (protein)
Allergens: Milk, Soy, Wheat & Gluten
Dietary Considerations: Vegetarian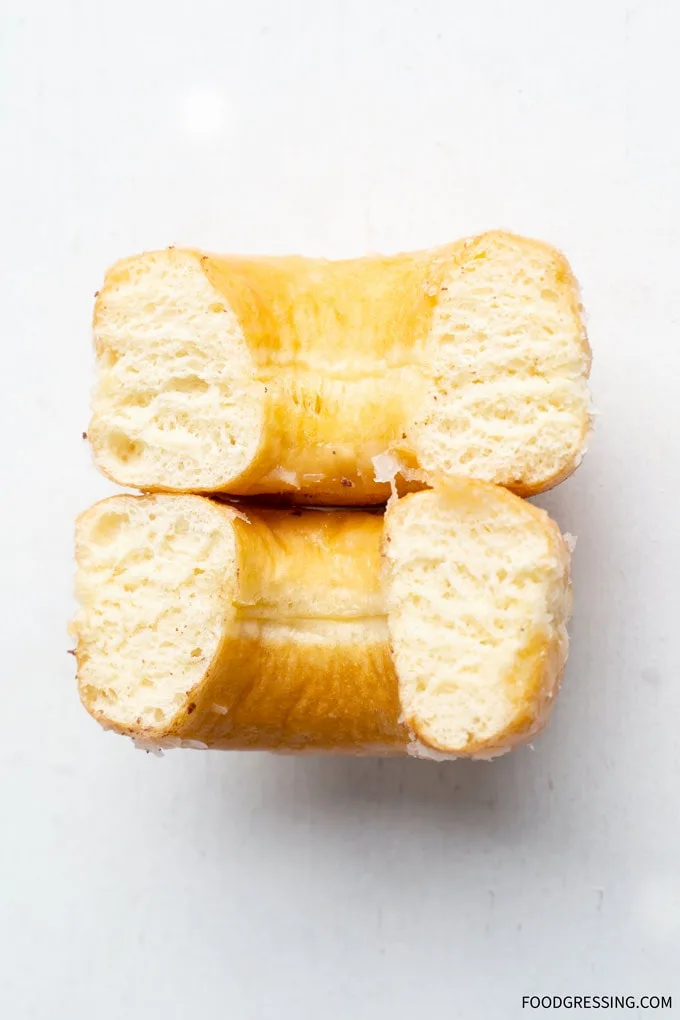 Top Selling Tim Hortons Coffee List
Classic Double-Double
Regular (one dairy, one sugar)
Black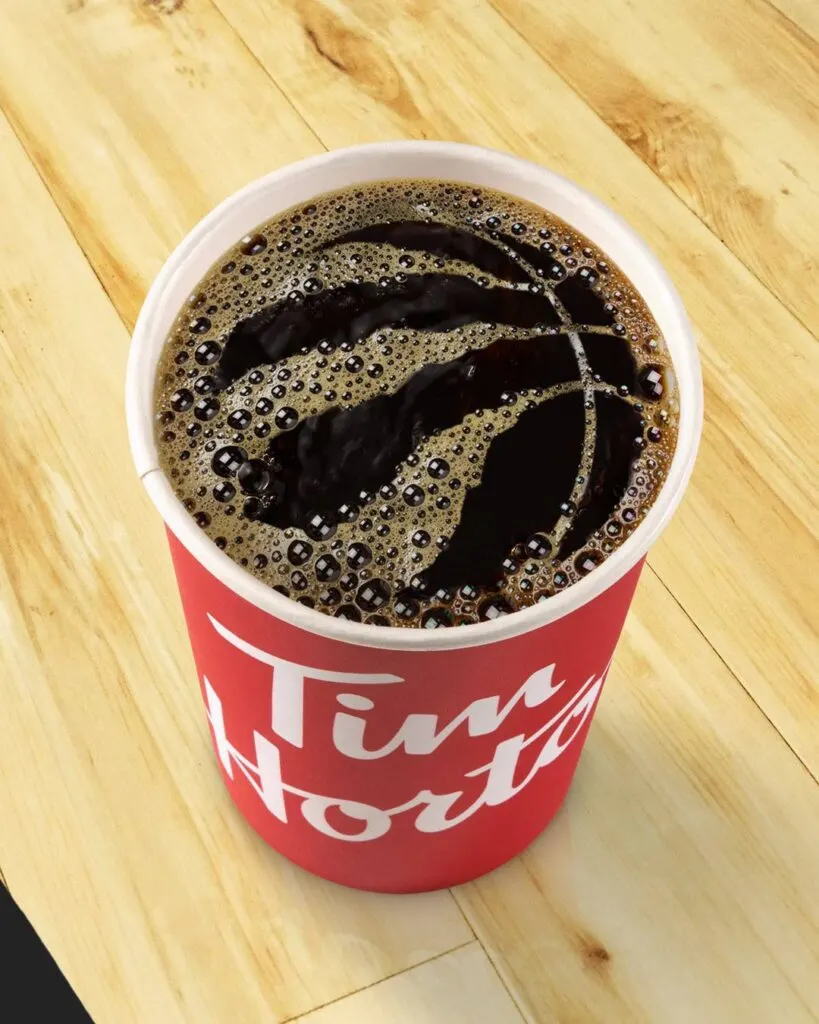 YOU MIGHT LIKE: