Tim Hortons has released their top priorities for the brand for next year. Here are some highlights as to what to expect from the company in 2021.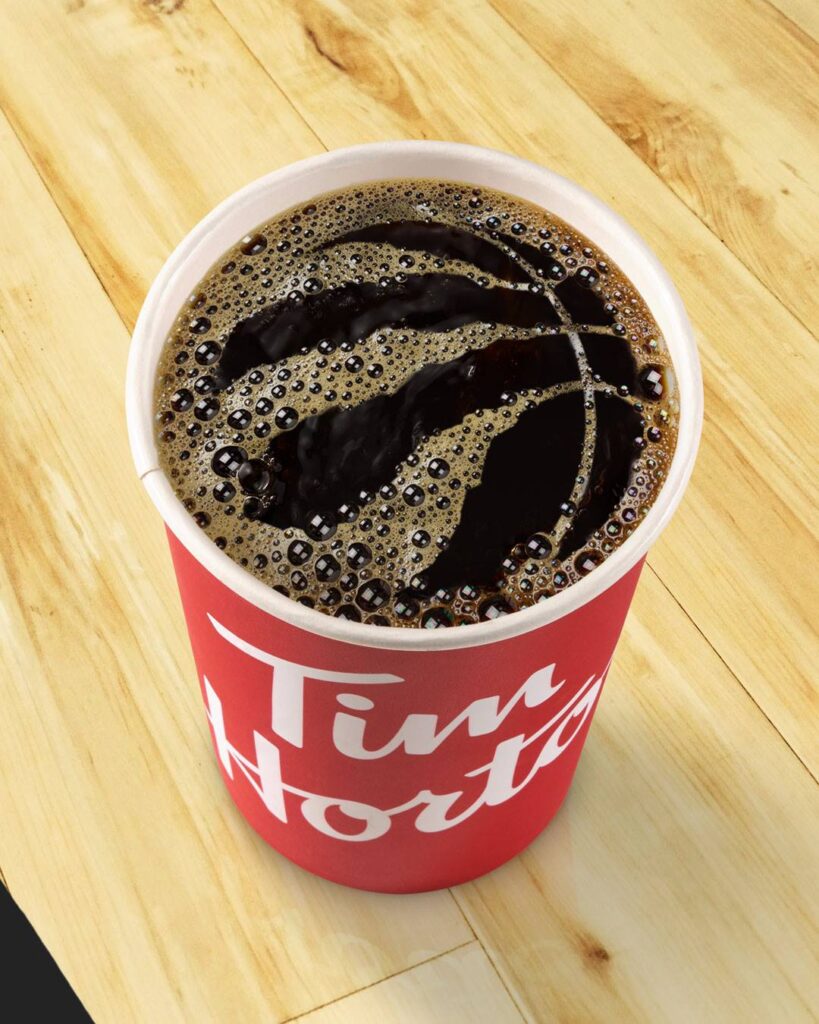 1. Making big improvements across the entire menu
Earlier this year, Tim Hortons reinvented their breakfast sandwiches by introducing crispier, naturally smoked bacon and new fluffy, buttered English muffins.
In the months ahead, Tim Hortons will be launching freshly cracked eggs as another massive new improvement that will take the breakfast you already love to a whole new level.
2. Continuing to support our local communities
Supporting communities is an integral part of Tim Hortons and you will see much more of it in 2021.
Tim Hortons' annual fundraising traditions like Camp Day and Smile Cookie raised $11 million in 2020 and there will be more of it next year.
Timbits Sports is a huge priority for the brand and they're hoping that they'll have more kids playing together and making new friends in 2021.
Timbits Sports provides opportunities for over 360,000 children to learn a new sport, play in a league and just be a kid.
In addition to these programs, at a local level, Tim Hortons has donated almost 1.7 million cups of coffee — along with food and treats — to frontline workers, including visiting every single hospital across the country.
3. Serving you better, wherever you are
While many guests can't wait to make themselves at home inside Tim Hortons restaurants again, others primarily visit Tim Hortons in a drive-thru lane. Guests are also getting their Tims fix via delivery on an increased basis.
There's so much work happening around improving all aspects of the Tim Hortons experience to suit everyone's needs and preferences.
2021 will see major improvements in Tim Hortons drive-thrus as they continue to digitize the experience with digital menu boards and better Tims Rewards integration.
By early 2022, you can expect Tim Hortons to be one of the first brands in the world to allow you to set your regular order in your app and then simply scan it in the drive-thru lane to order and pay, which would cut down on ordering time and get you on your way faster than ever.
4. More progress on responsible packaging
To support sustainability, Tim Hortons has ended the practice of double cupping, which is expected to eliminate the unnecessary use of more than 200 million cups per year.
They're also phasing out plastic straws in their restaurants, which will eliminate around 300 million pieces of plastic over the next year.
Later in the year, Tim Hortons is launching a partnership with TerraCycle's zero-waste platform, Loop, to pilot a program that will give guests the option of paying a deposit and receiving reusable and returnable cups or food containers with their order.
This pilot, which will start at select restaurants in Toronto, will empower guests to help their mission to reduce single-use waste.
5. Rapid digital evolution will continue
For many of our guests, their love for Tim Hortons is rooted in community and traditions, about getting together in-person with friends and family to chat over coffee and to share a box of Timbits.
But as our culture becomes increasingly digital, Tim Hortons will be providing new, cutting-edge experiences for you that are convenient, that improve our quality of service — and that are cool and fun to use!
The Tim Hortons app serves an important purpose, allowing you to pre-order before you get to the restaurant so your coffee and food can be ready when you arrive.
In recent months, they have added new features to the app including Tims It Forward - a digital twist on the Pay It Forward.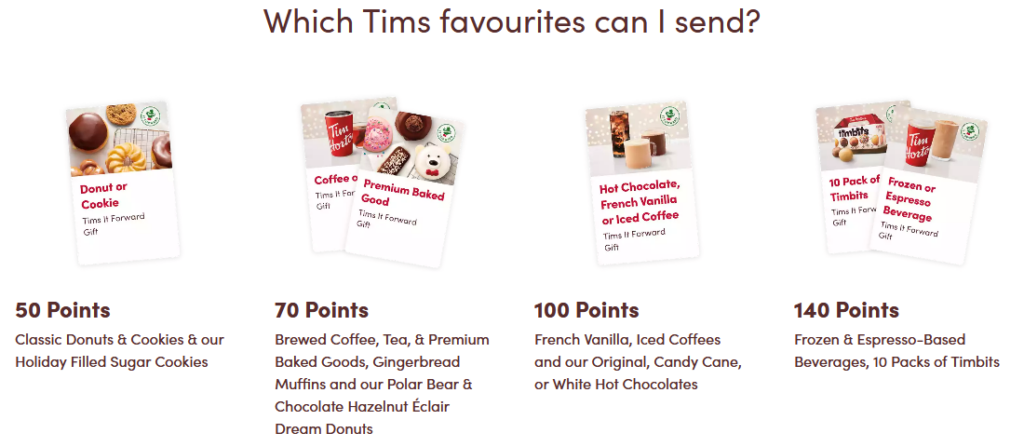 In 2021, they're also ramping up delivery ordering directly through the Tim Hortons app.
It means easier and more convenient ordering for you, and lower costs for our restaurant owners, which helps them support their team members.