Tim Hortons is now serving a new and improved Tim Hortons Dark Roast Coffee which is brewed fresh from 100% premium Arabica beans for a bolder and richer flavour.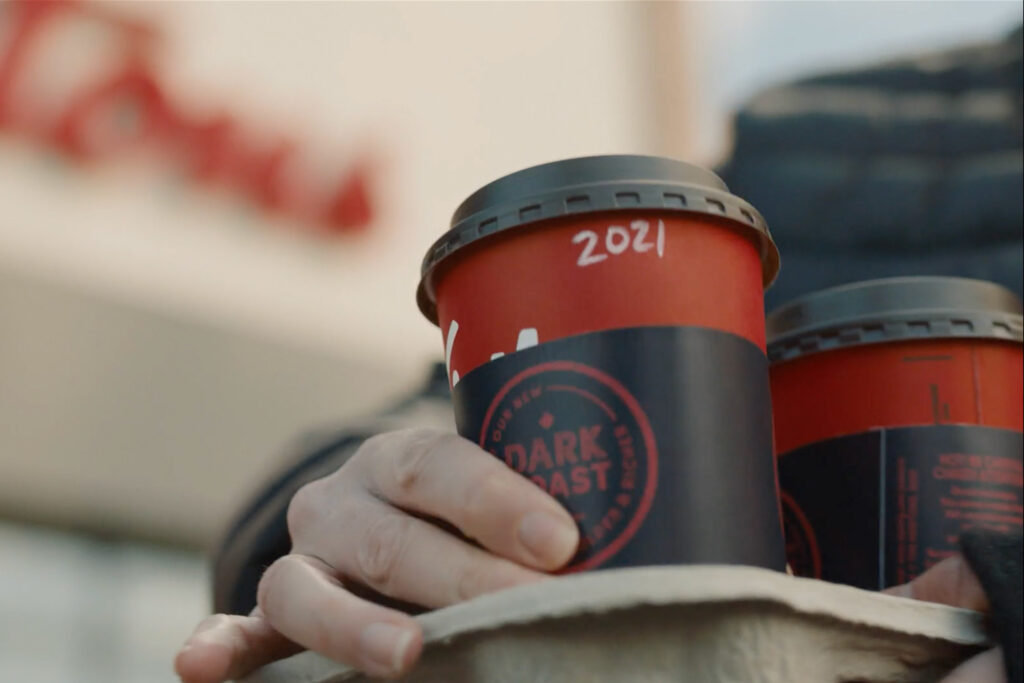 Coffee Bean Sources
Like all Tim Hortons coffees, the creation of the Dark Roast started with sourcing some of the best quality coffee beans in the world.
Tim Hortons sources its premium 100% Arabica beans primarily from Central and South America, and for Dark Roast it included sourcing beans from Sumatra, Indonesia.
Flavour
The first Dark Roast launched in 2014 and the recipe was then adapted to be darker in 2017.
Four dozen variations of the Dark Roast were tested to zero in on the perfect balance of richness, smoothness and for an even bolder flavour but not burnt or bitter.
The Dark Roast has subtle notes of chocolate, cedar and even hints of fruit and floral characteristics.
It is described to be a complex coffee with a full body that's richer than any of our previous Dark Roasts.
Tim Hortons Dark Roast Price and Nutrition Info
Available in Small ($1.54), Medium ($1.86), Large ($2.02) or Extra Large ($2.29). Based on Vancouver, BC pricing. Please check your local store for local pricing.
The nutrition information is as follows: Small (3 calories), Medium (4 calories), Large (5 calories), and Extra Large (5 calories).
You can order the coffee as Black, Regular, Double Double or Triple Triple.
Customization options:
Dairy: Cream, 2% Milk, Skim Milk, Soy Beverage, Silk Almond Beverage
Sweeteners: Sugar, Sweetener
Espresso Shots
Flavour Shots: Vanilla Syrup
Toppings: Whipped Topping
To find out which are the most popular Tim Hortons donuts to pair with your coffee, check out my post: Top Tim Hortons Donuts and Coffee List Canada: Price, Calories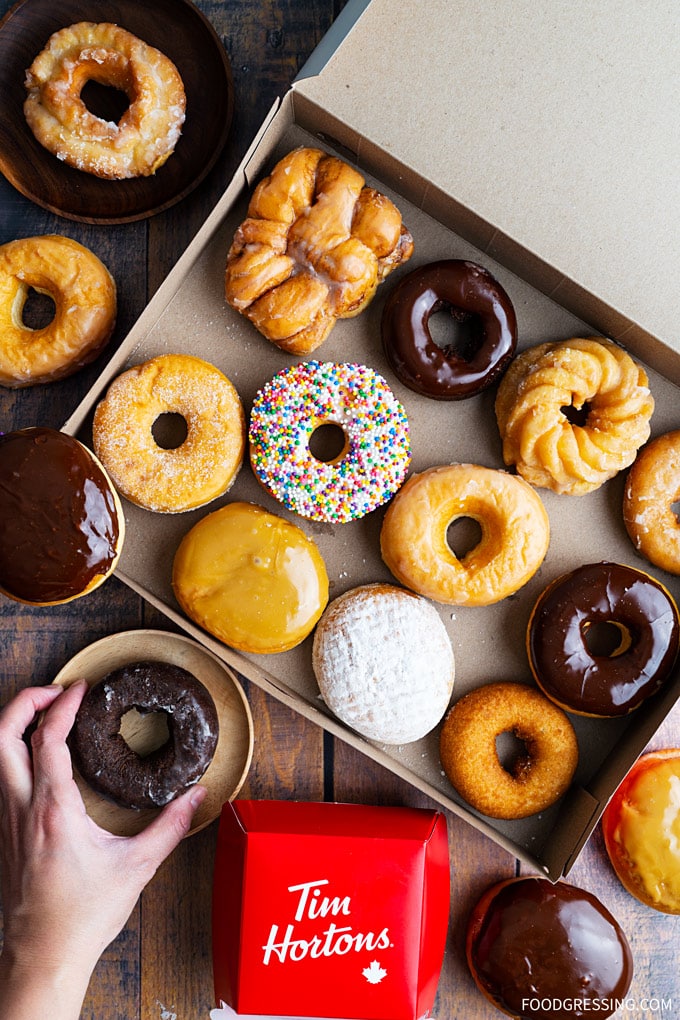 Also, find out what to expect from Tim Hortons in 2021.