The Roof at Black+Blue is one of the best patios in Vancouver and notable rooftop dining destinations.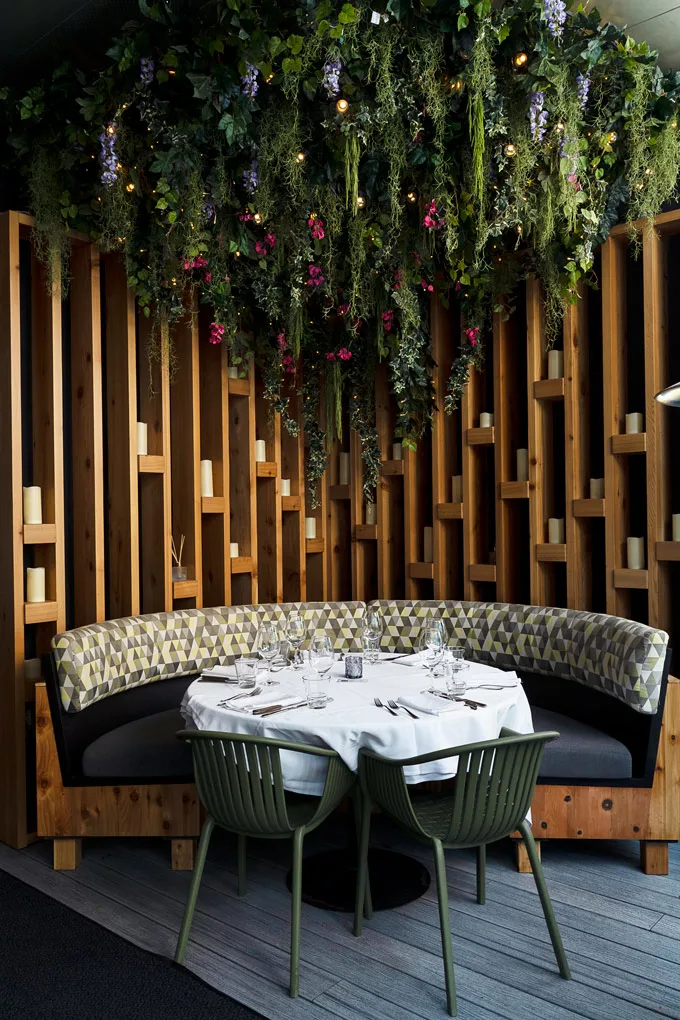 It's also one the most romantic restaurants in Vancouver.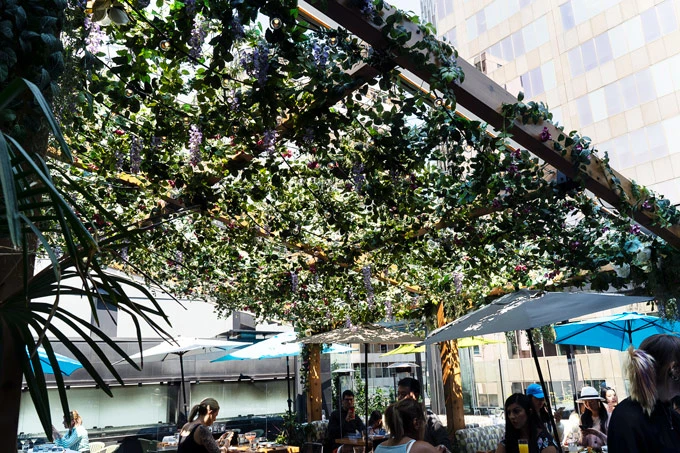 The indoor-outdoor space feels both luxurious and earthy.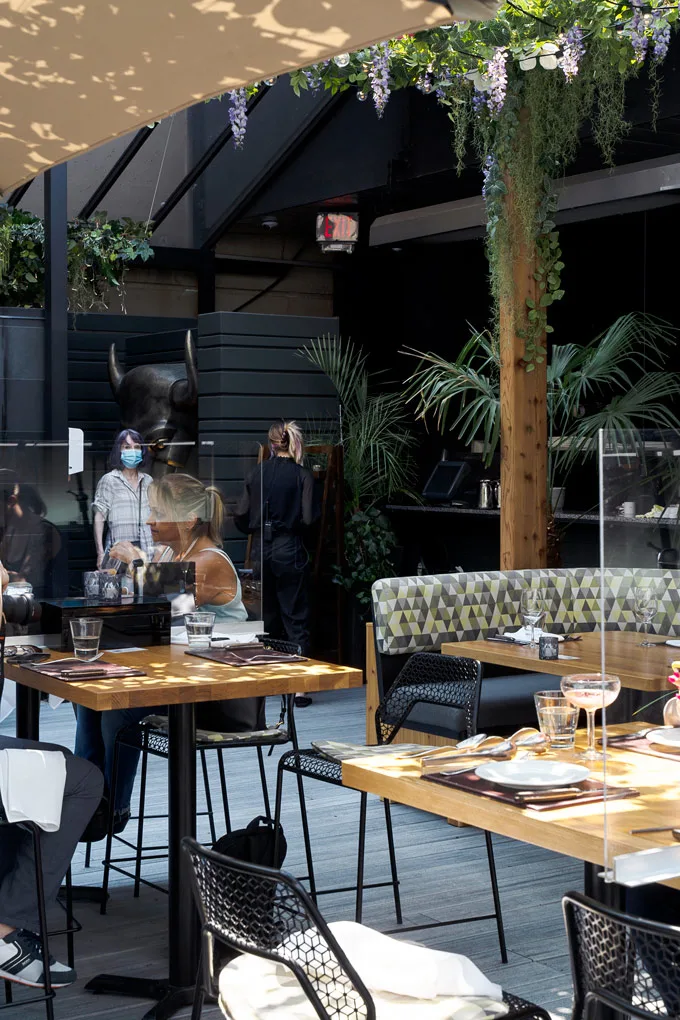 The Roof at Black+Blue is decorated with planter boxes, curved cedar booth seating, a grand garden pergola showpiece, and a wooden feature wall mounted with floating candles and lush foliage suspended overhead.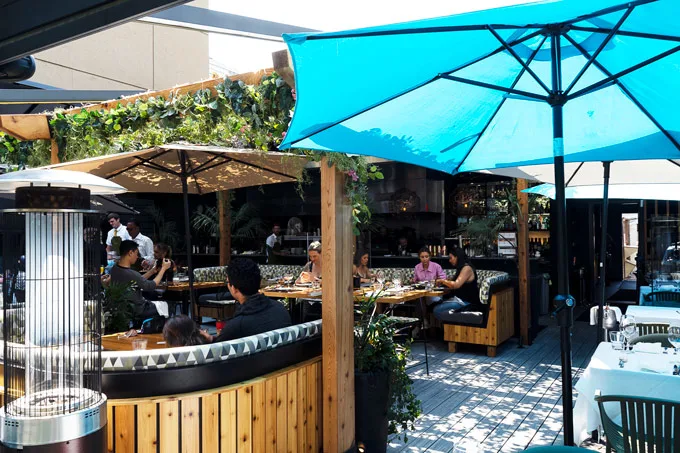 In keeping with the natural earth-tones throughout the space, seating includes relaxed dining chairs in olive green and custom fabric upholstery in hues of green, cream and grey.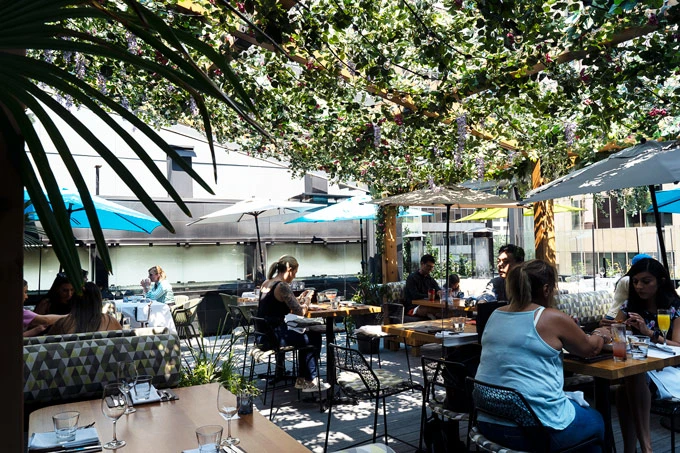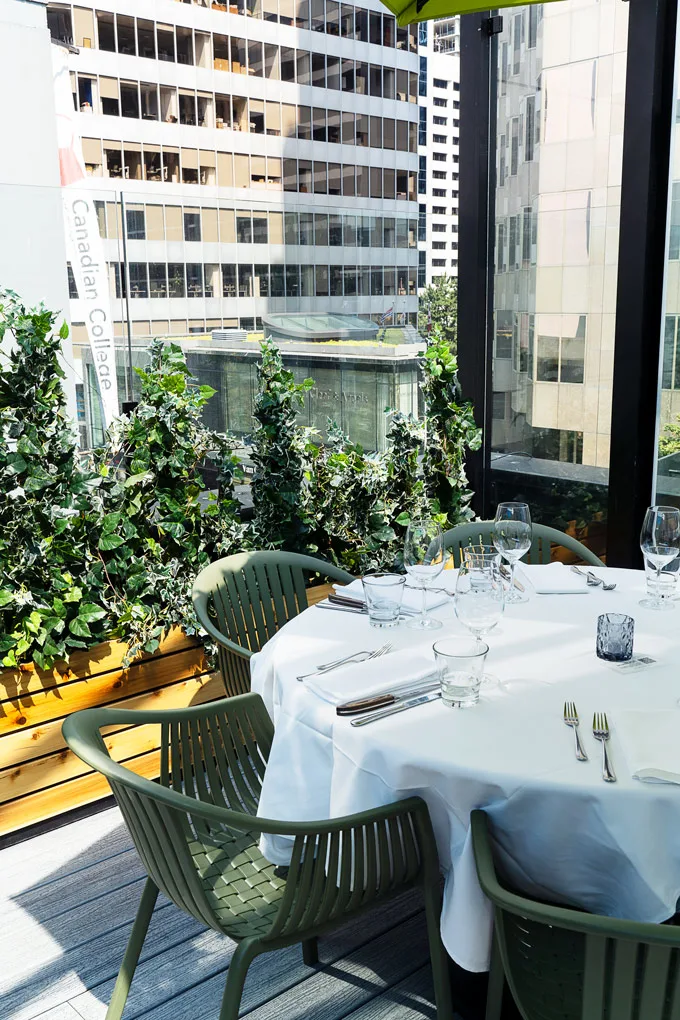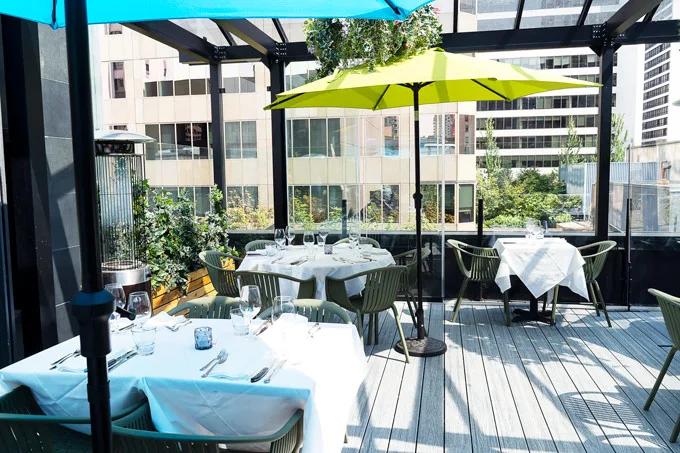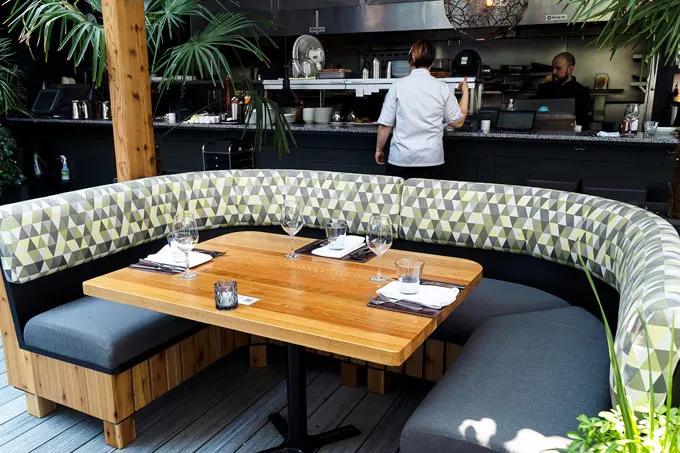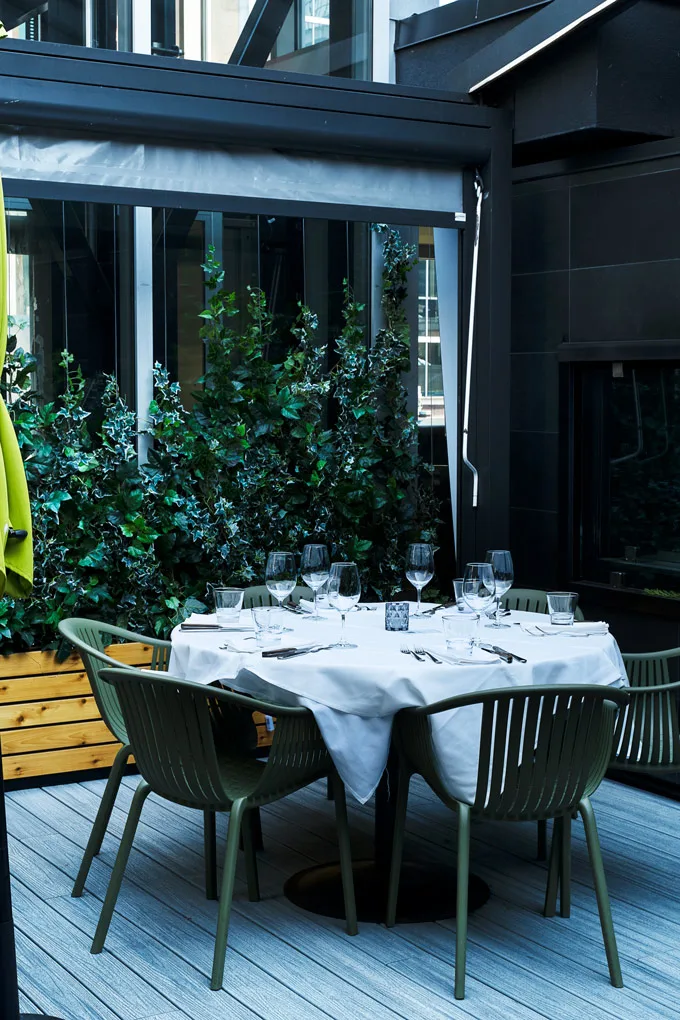 For a dramatic arrival experience, guests emerge from the elevator and enter the restaurant space through an intimate garden corridor under an awning of greenery, florals and cascading twinkling lights.
See my video below of how I captured this corridor leading to the main dining area.
The Roof's culinary team will also introduce a menu that highlights west coast grill items – beef, chicken, fish, and seafood all prepared on the Josper Grill.
In addition, fresh oyster platters, a stunning seafood tower, and fresh salads can also be found.
I enjoyed my time at The Roof at Black and Blue recently (not sponsored) where I had their Canadian Prime Bone-In Rib Steak (20 oz).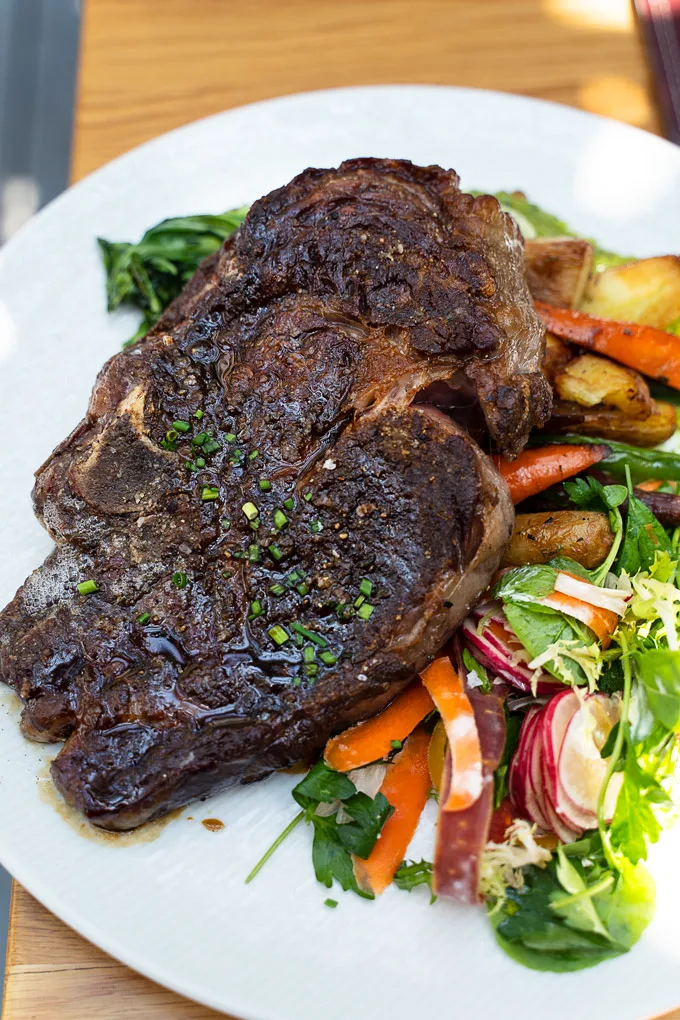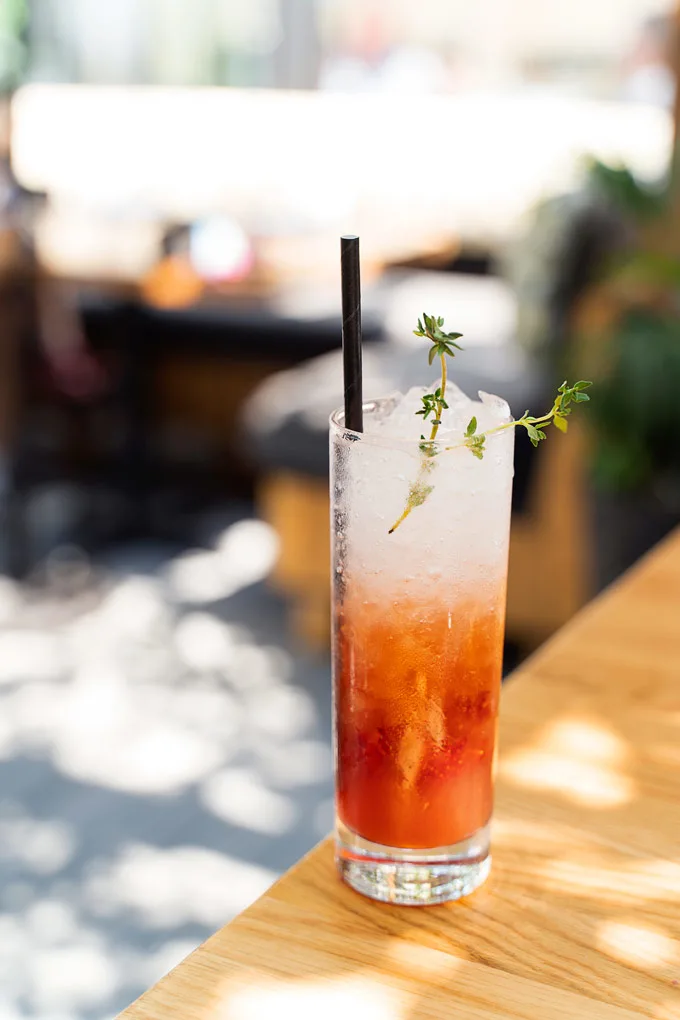 For more information, visit www.glowbalgroup.com/the-roof