South Granville's The Rise Eatery is known for their contemporary Asian fusion cuisine, but you just might not know about their charming hidden patio.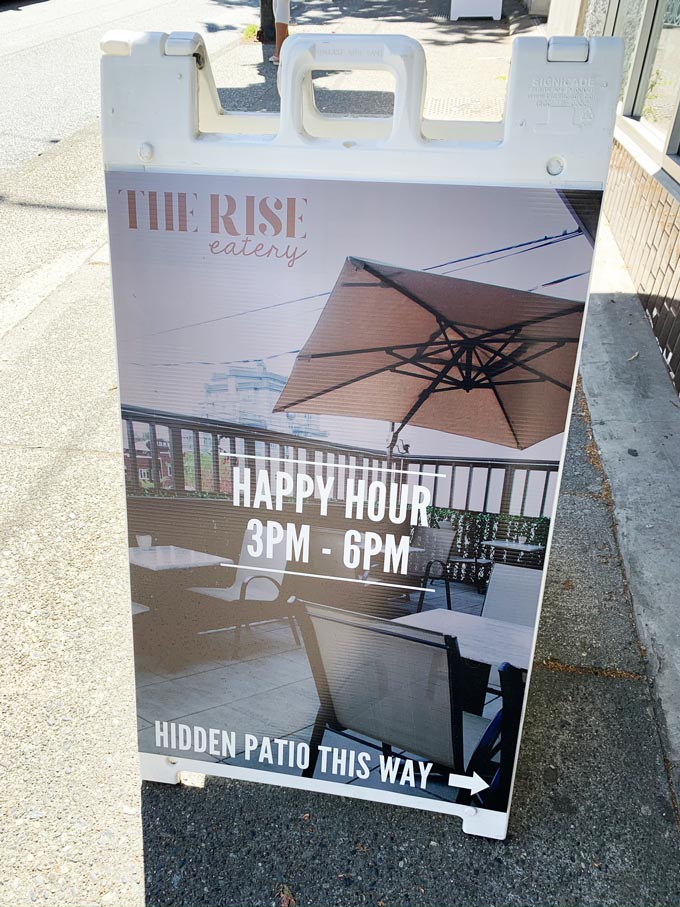 I was recently invited to The Rise to try out some of the vegetarian lunch options over a few drinks on their hidden patio. Here's a look at my experience.
Rise Eatery Hidden Patio
The Rise's hidden outdoor covered patio is a quiet, cozy place where you can enjoy refreshing eats and drinks away from the hustle-bustle of city life.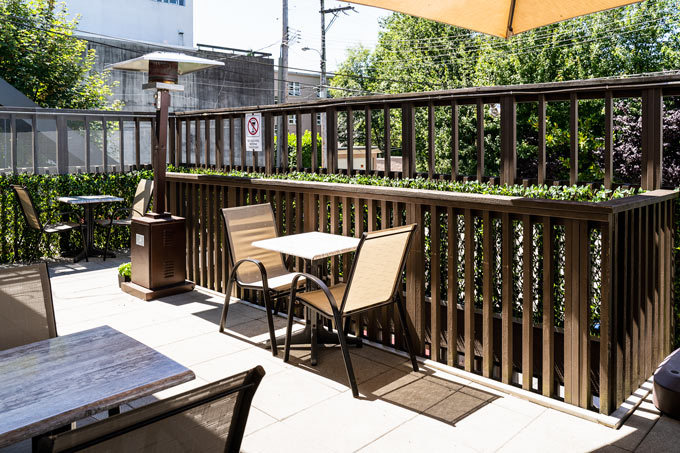 Rise Eatery Meatless Lunch Options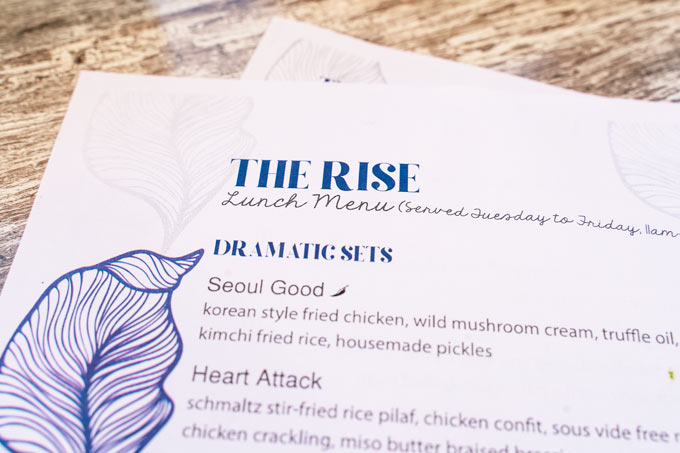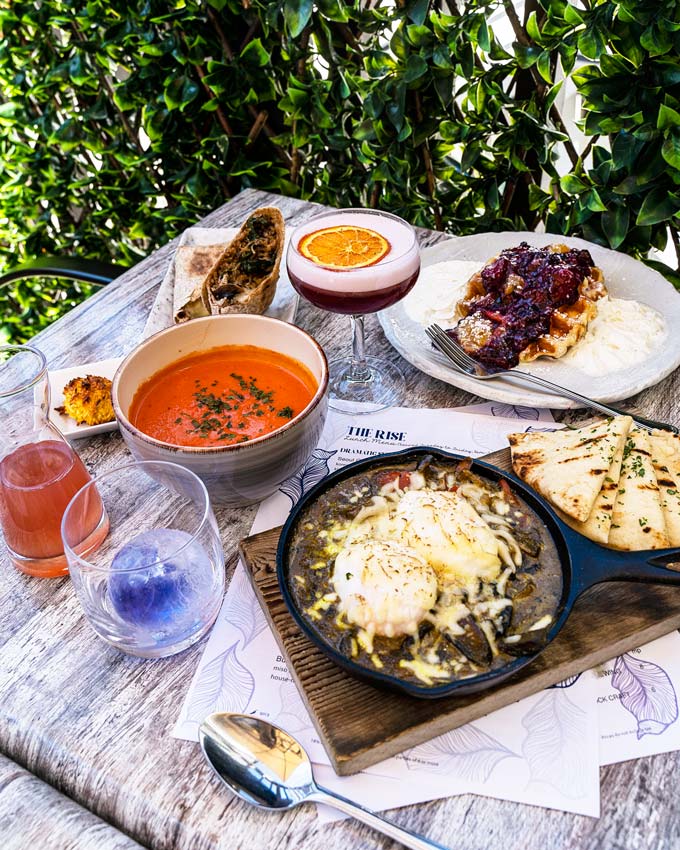 ROLL MODEL
sautéed mixed mushrooms & spinach sandwich wrap, truffled quinoa, swiss cheese, teriyaki garlic mayo, creamy tomato soup
The wrap was very good with the nutty flavours of the quinoa and the melted cheese. The tomato soup was especially tasty: nicely creamy but had a strong tomato taste.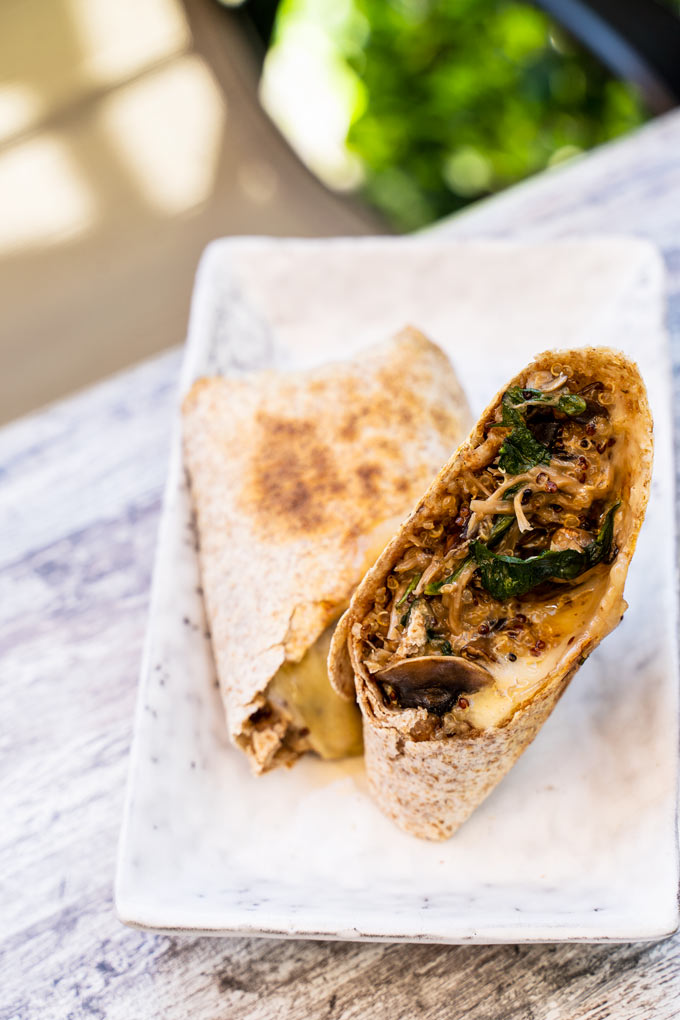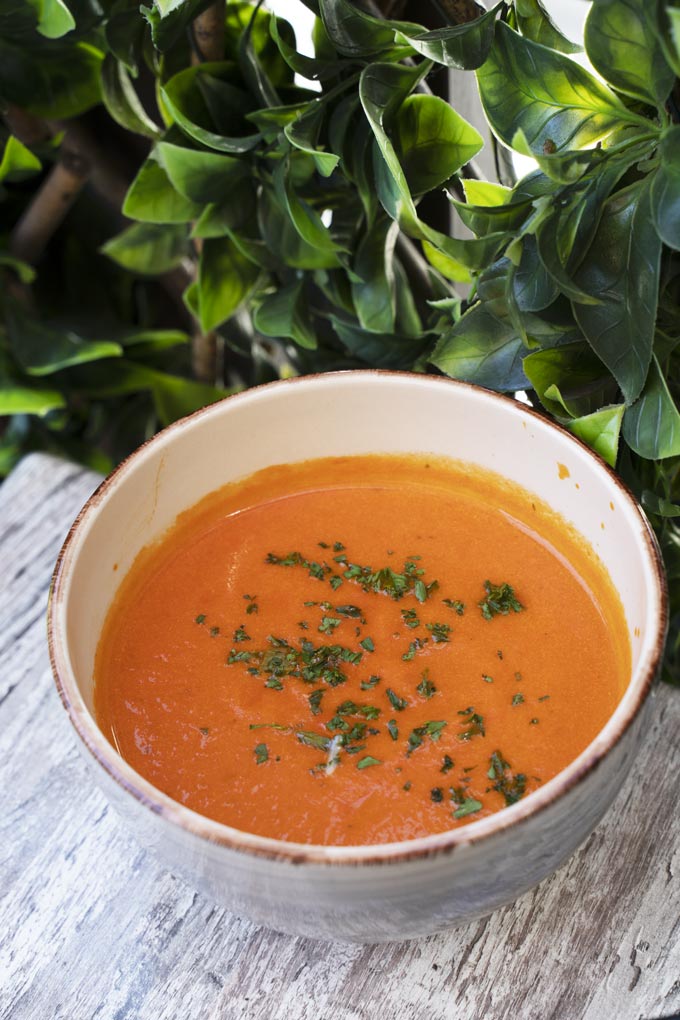 TRULY MAGICAL
masala cream braised portobello, shimeji and king oyster mushrooms, soft poached free run eggs, mozzarella, parmesan, grilled naan
I loved all the earthy flavours which went well with the grilled naan.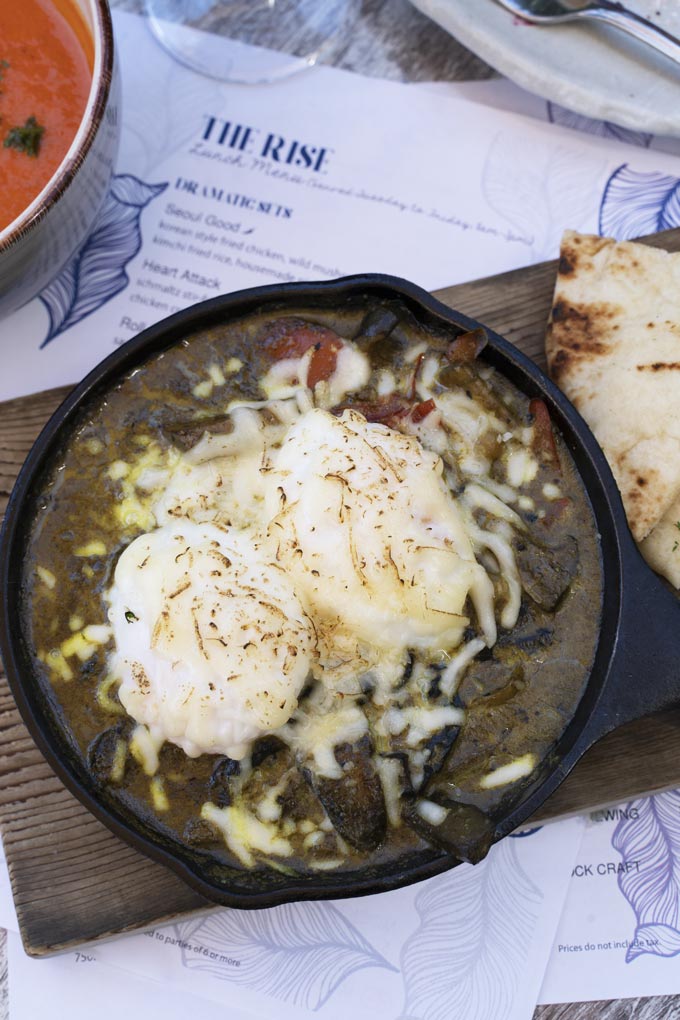 VERY BERRY
liège waffle, lemon curd, mixed berry compote, white belgian chocolate, whipped cream
This is a Mealshare item which means that for every dish that is purchased, a meal is provided to a youth in need.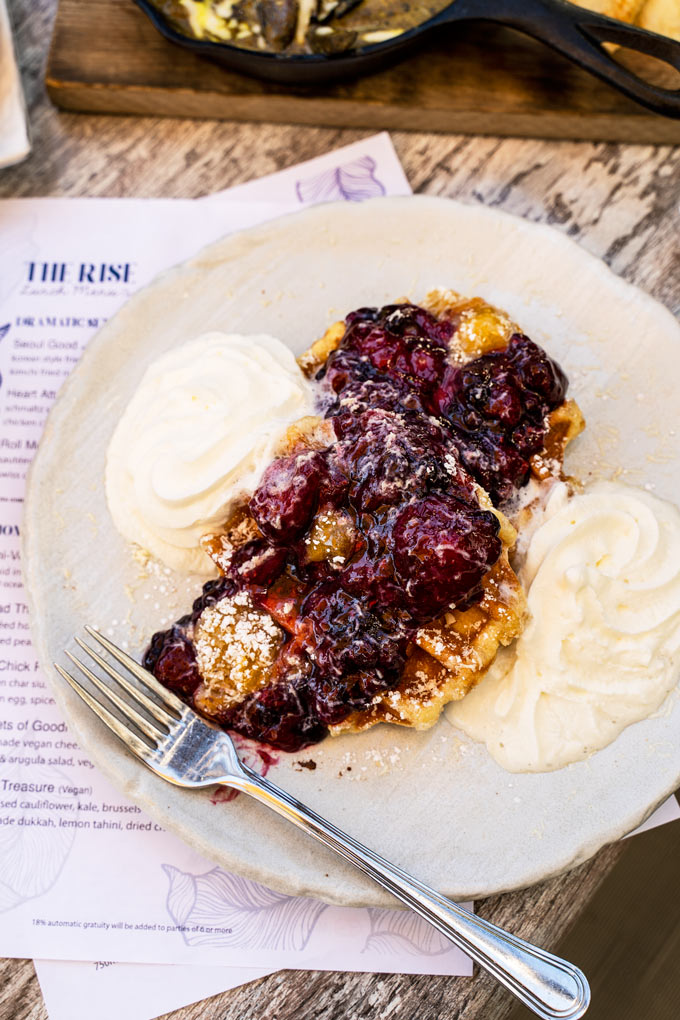 BLUE MOON MOCKTAIL
seedlip grove 42, blueberry-maple kombucha, blueberries, vegan foam, candied orange
This was probably the most amazing mocktail I have had in Vancouver. Such a beautiful blueberry flavour and a lovely vegan foam!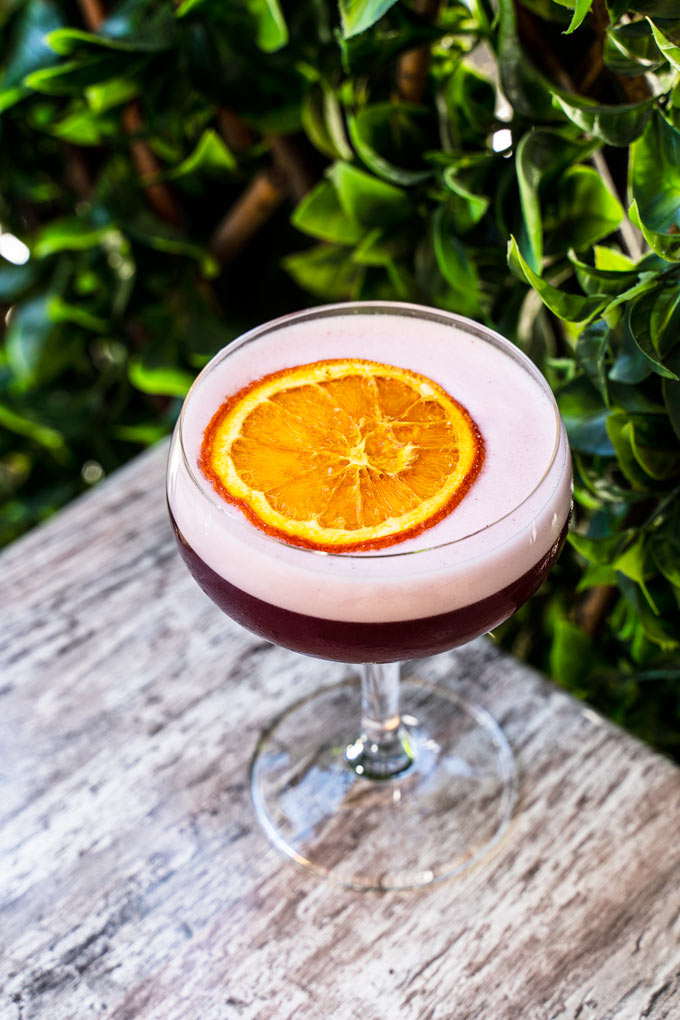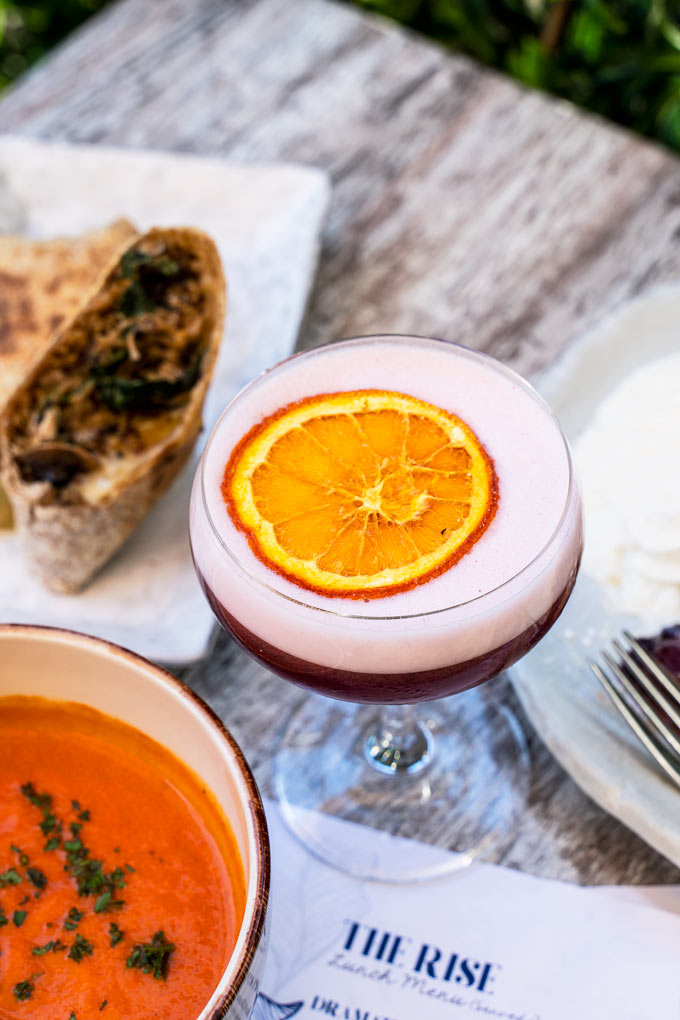 A BRIGHT FUTURE
Empress Gin elderflower liqueur, grapefruit, hibiscus extract, elderflower soda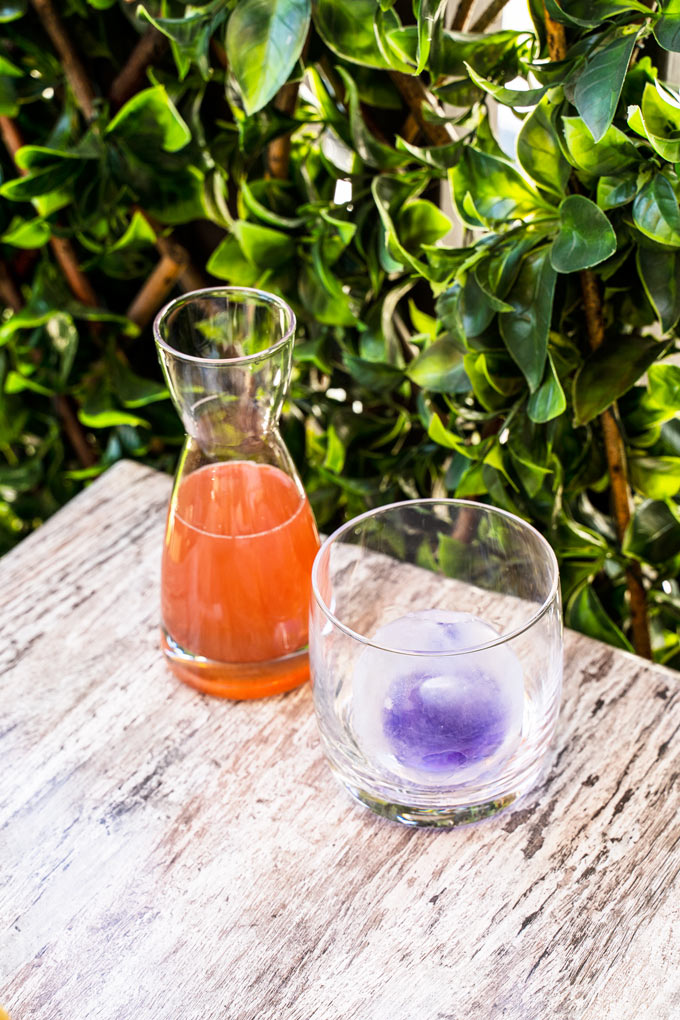 BOBA COMA
Not to be missed is their BOBA COMA dessert featuring boba pearls inside a tea-flavoured tres leches cake with crème anglaise, crema, brown butter crumble, warm caramel. Creative and delicious! The cake really does have a tea flavour and you'll leave the warm, boba-filled centre with caramel.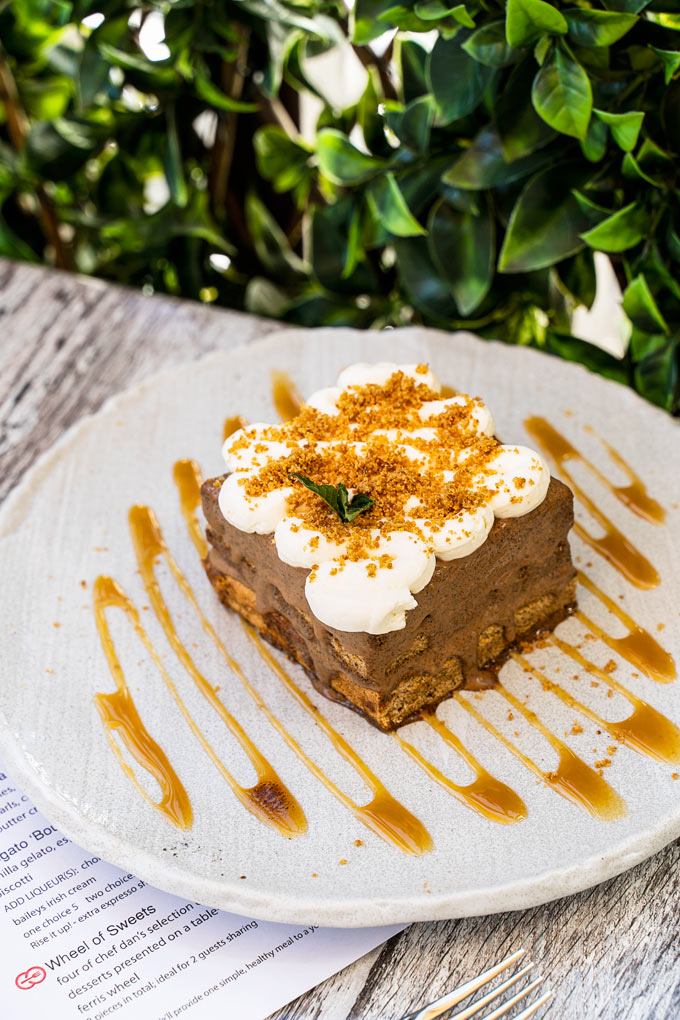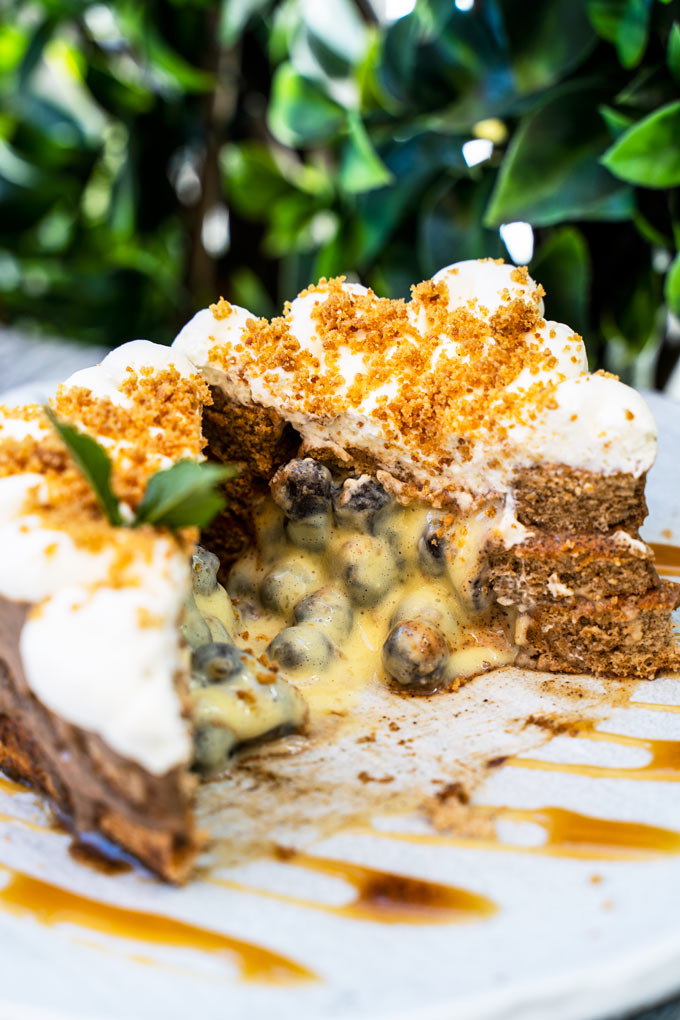 All the lunch items were tasty and not too heavy which is nice for a weekday lunch.
Rise Eatery Sister Brands
Did you know? The Rise Eatery also has two sister brands: The Brunch Club and Comfort Zone exclusively delivered via UberEats and DoorDash. It's comfort food in the comfort of your own home!
The Rise Eatery is open for lunch, Happy Hour, dinner, dessert, drinks and weekend brunch.
The Rise Eatery
3121 Granville St, Vancouver, BC
theriseeatery.com