It was my first time ordering from Yan Bakery, a humble custom-cake only bakery in a strip mall on East Hastings. They are known for good quality cakes at reasonable prices and seems to rely on word of mouth for advertising.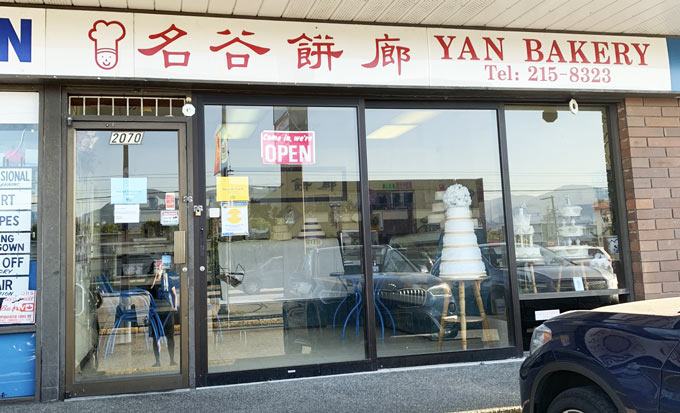 I called the same day to see if I could order a fresh mango cake for a get-together that evening and Helen, the owner, was happy to accept to order. She was so nice over the phone and also in person!
We enjoyed the fresh mango cake which was light, fluffy and also lightly sweet. There is no glaze on the mangos so you really get that fresh, mango taste. A 6" is $32. Cash only.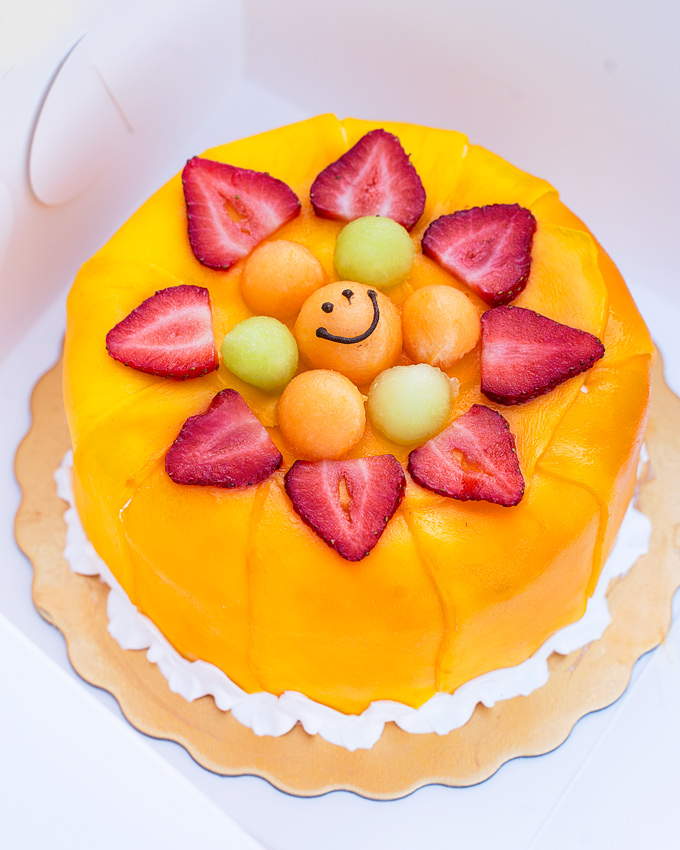 She asked if I wanted a message and I said no…so she gave a smiley face on the melon ball.
Yan Bakery is also known for their wedding cakes. She even did HK celeb Linda Chung's wedding cake as Helen has some photos of her customers on the wall.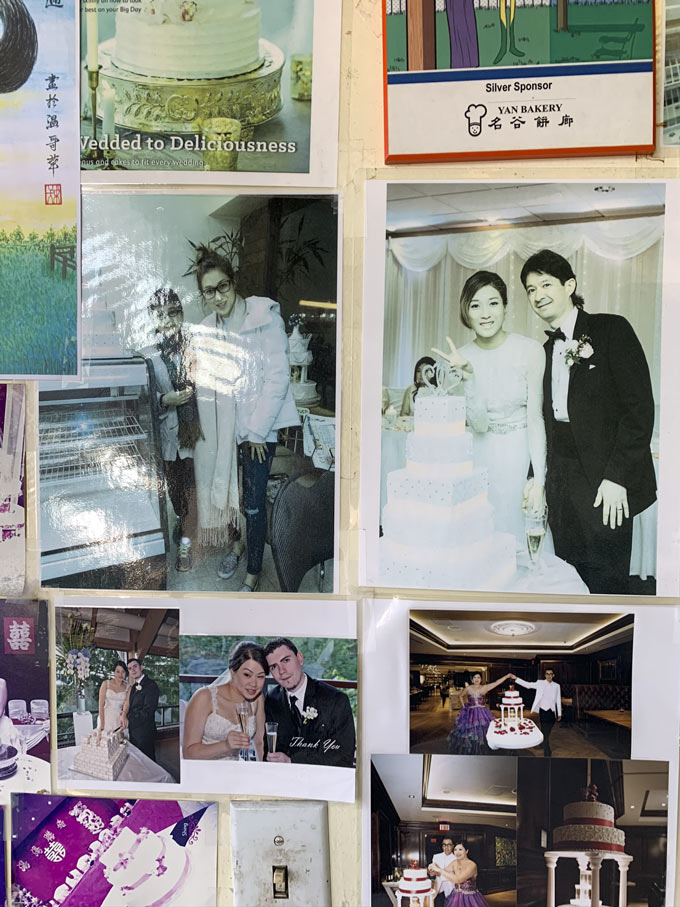 Check out where else to get a fresh mango cake in Vancouver here.
Yan Bakery
2070 E Hastings, Vancouver, BC
www.yanbakery.com