There is no stopping to The Captain's Boil expansion on the West Coast. The popular Toronto-based seafood chain has opened their fourth location in BC at 1111 Ponderosa St in Coquitlam. Other locations are in Richmond and Vancouver (Kingsway and Cambie & 16th).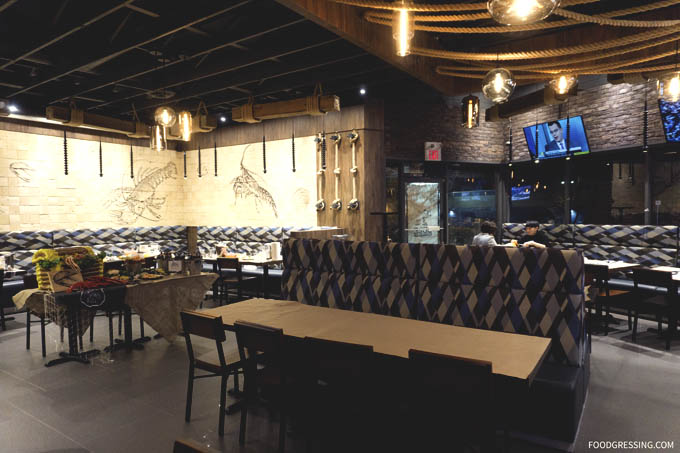 At The Captain's Boil, you can indulge in boiled Cajun and Asian-inspired seafood feasts with a unique fusion flavour. The recipes were inspired by Asian Fishermen who immigrated to the US Gulf Coast during the 70s and gave traditional Louisiana Creole-inspired crawfish boil a twist by adding Asian spices and aromatics. As a fan of The Captain's Boil, I was excited to attend a media tasting to view the new space in Coquitlam and indulge in their seafood offerings.
Disclosure: I was invited to a media tasting where all food and drinks were complimentary. Opinions are my own.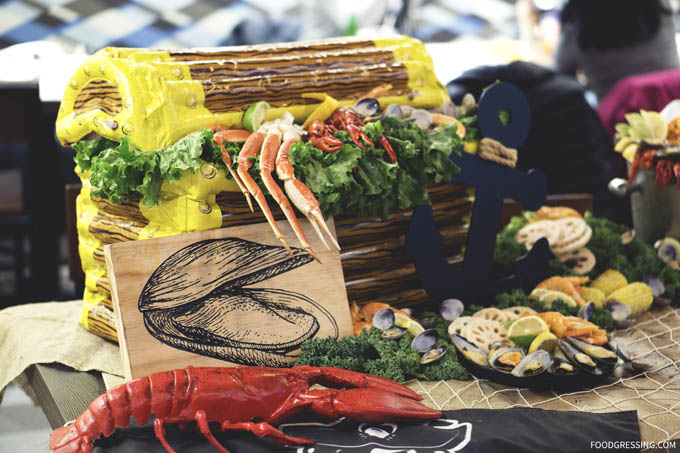 CAPTAIN'S BOIL MENU
How it works is you first choose the seafood "catch" (choices include King crab legs, shrimp, Louisiana crawfish, lobster, clams, mussels and more). Then, you choose your spice level (ranging from Mild to Fire) and your spice flavour (Cajun Cajun, Lemon Pepper, Garlic Sauce or the Captain's Boil – all tri-mix). The seafood is either market price or by pound. Side options include fries, corn, chicken tenders, fish & chips and more. Also available are sizzling plate combos like fish or chicken teriyaki. For drinks, The Captain's boil offers beer, soju, sake, pop, iced tea and more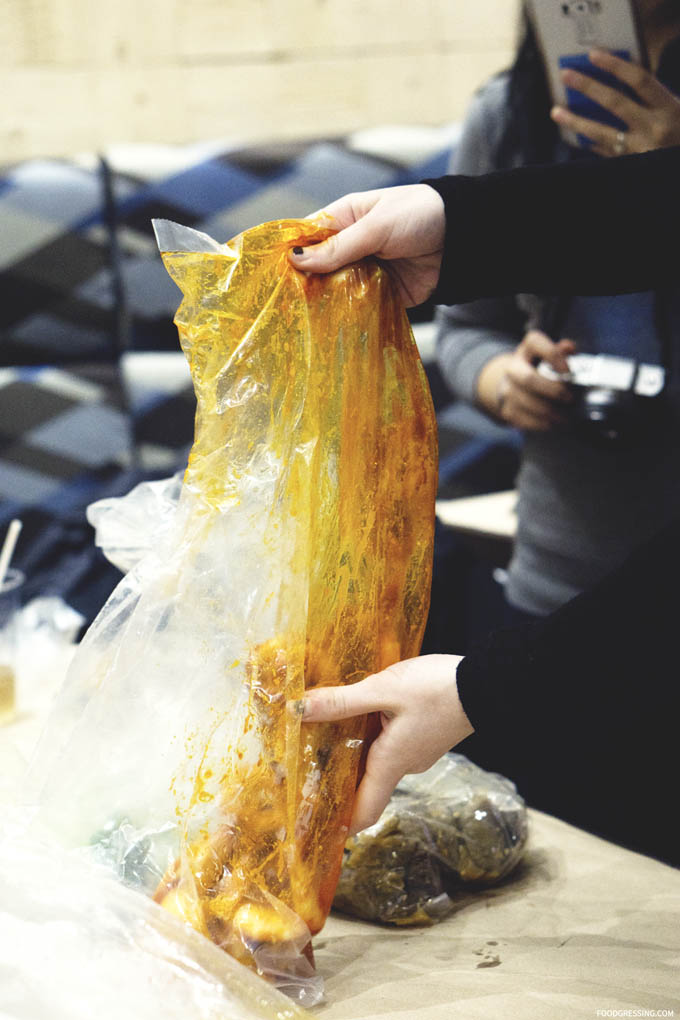 FORGET THE CUTLERY
At The Captain's Boil, it's about getting up close and personal with the seafood. Forget about the cutlery and chopsticks. Instead, you'll be wearing plastic gloves, donning a fashionable nautical-inspired bib and eating with your hands.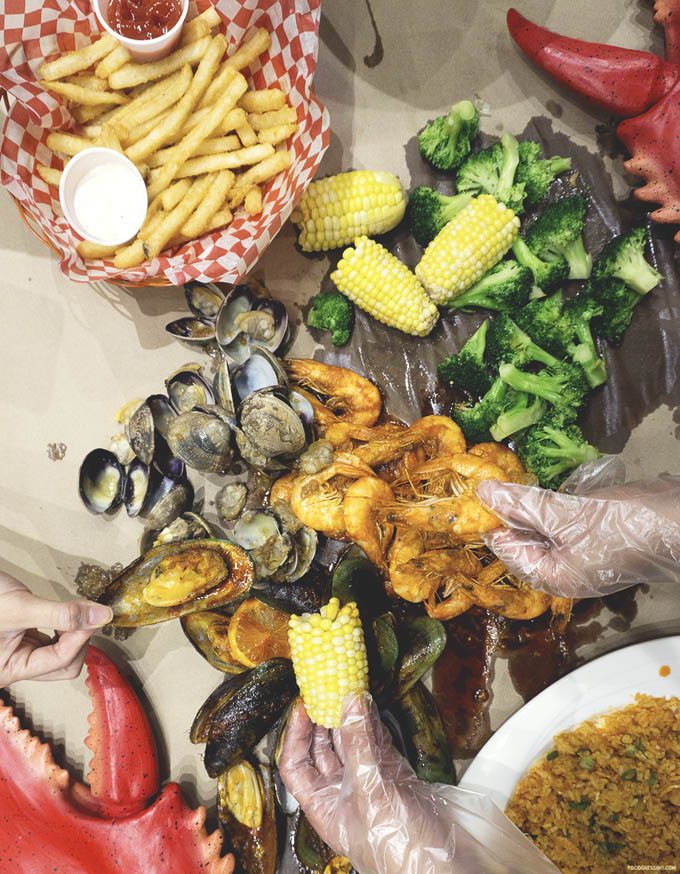 At the event, we feasted on shrimp, clams, mussels, corn, and broccoli in The Captain's Boil signature sauce. For sides, we had Cajun Fries and Cajun Seafood Rice – both of which I recommend.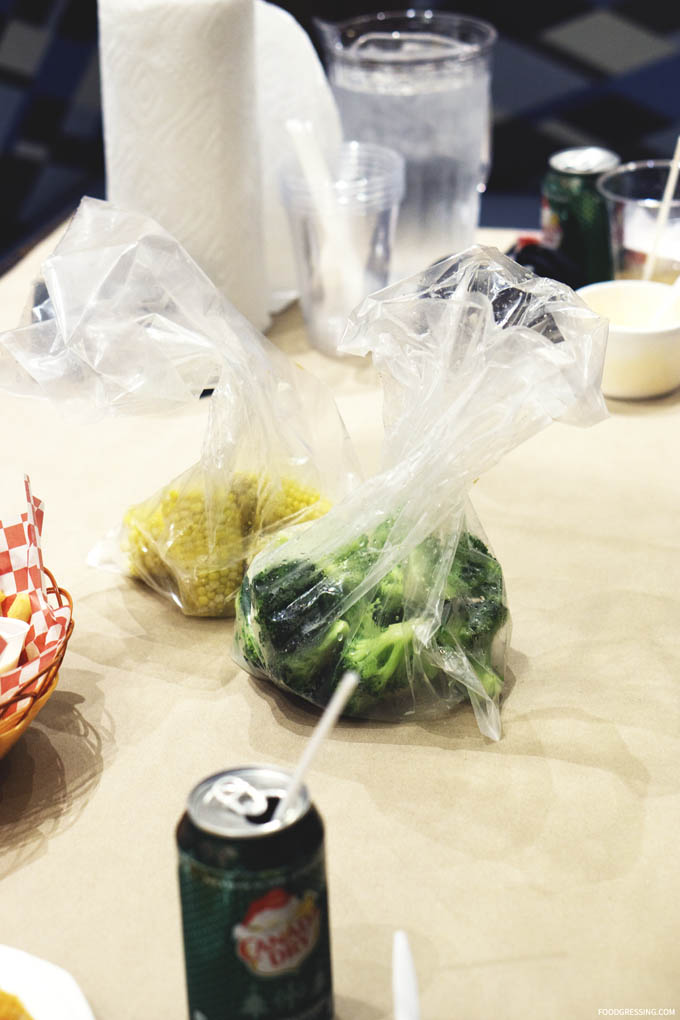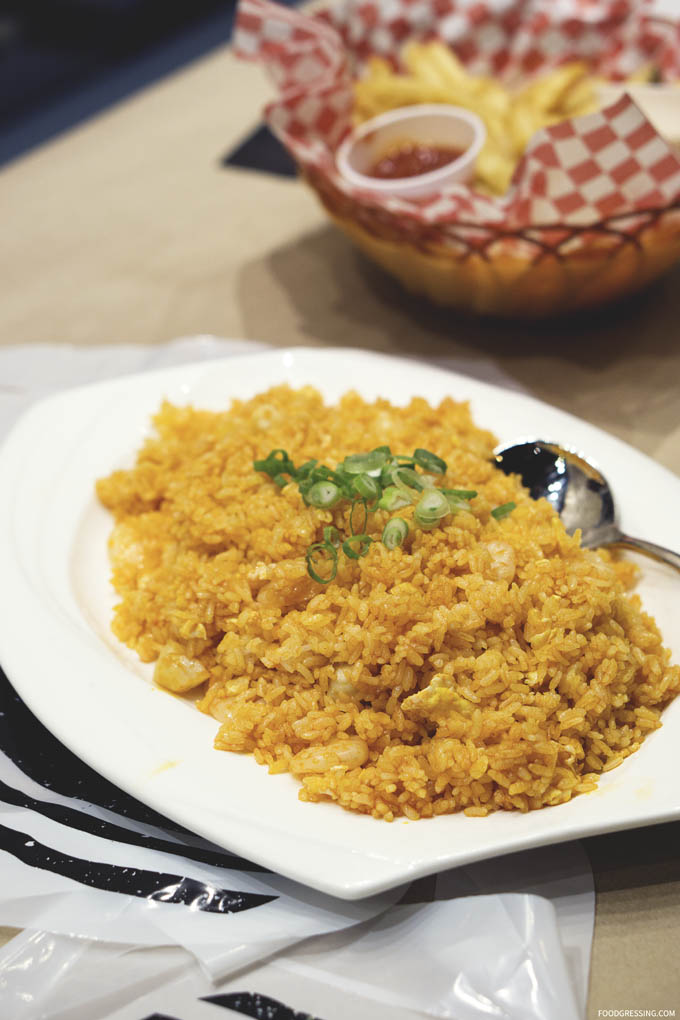 I continue to be a fan of The Captain's Boil and would recommend them for fun and delicious experience.
See related:
For more information, visit www.thecaptainsboil.com