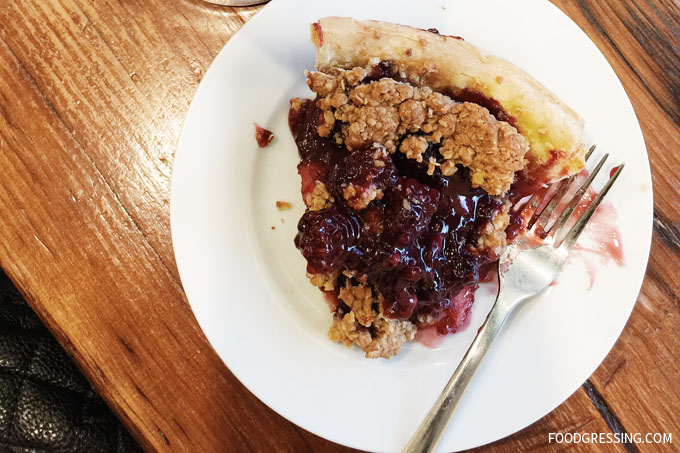 It has been over a year since my last visit to Tartine Bread & Pies.  Since then, they have opened a second location on Davie serving mostly the same items as their flagship eatery located just underneath the Granville Street Bridge.  These include sweet and savoury tarts, meat pies, quiches, tourtieres, sandwiches, soups, salads and more. They serve their own line of specialty roasted coffee from JJ Bean, as well as espresso drinks, tea and cold juices.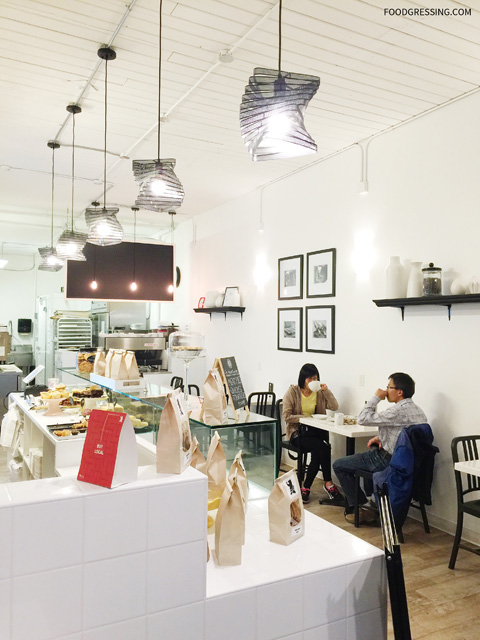 Pie Day Friday
Tartine Bread & Pies are best known for their delicious, homemade style pies.  On Fridays, they have a special deal of a slice of pie plus coffee for $4.  Recently, I had a chance to indulge in their special deal on two occasions.  On the first visit, I met up with a business client (not related to Tartine) who treated me to the Friday deal.  We shared a coconut cream pie which is one of their top selling flavours. The pie was dreamy: buttery, flaky crust filled with rich, creamy coconut custard layered with whipped cream.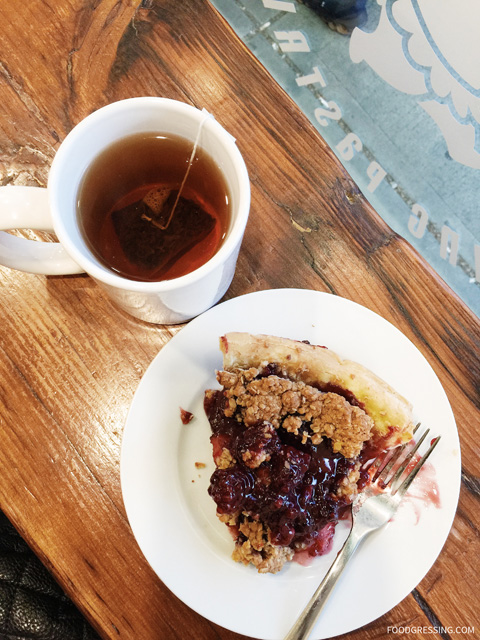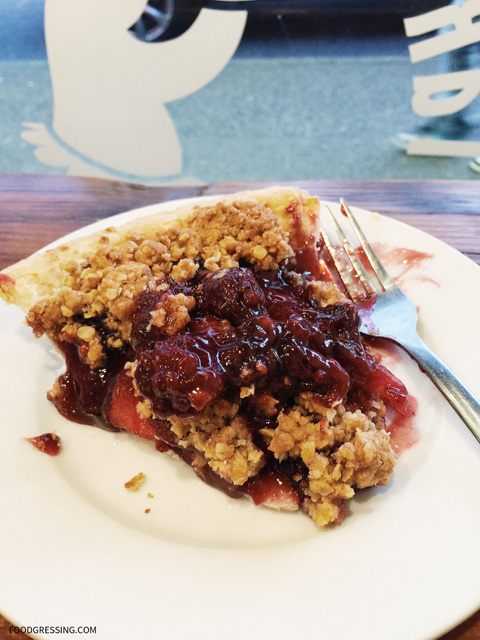 On a revisit, I made a quick stop at Tartines for the Friday deal before heading home.  It was near closing and most of the flavours had sold out. I had the blackberry rasperry pie but I found it to be too sweet!  I much preferred the creamy, rich coconut cream pie.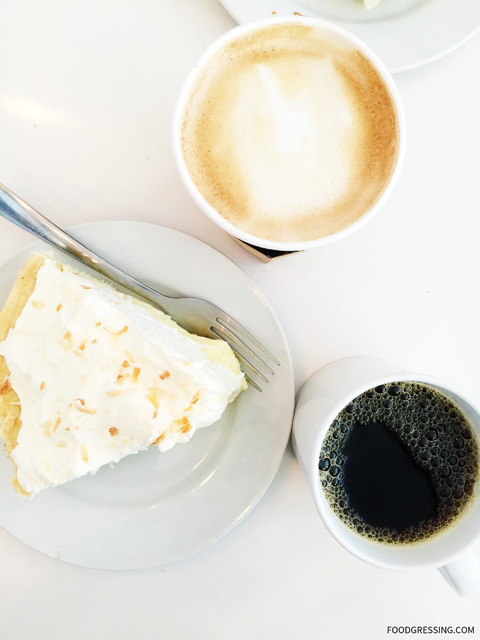 Overall Impression of Tartine Breads & Pies
The Pie Day Friday deal is pretty good and delicious!  A large pie slice with a coffee for $4 makes a great start for the weekend.   Rating: 4/5
Website: http://tartine.ca/