For your soup, stocks and sauce needs, check out The Stock Market Granville Island Public Market.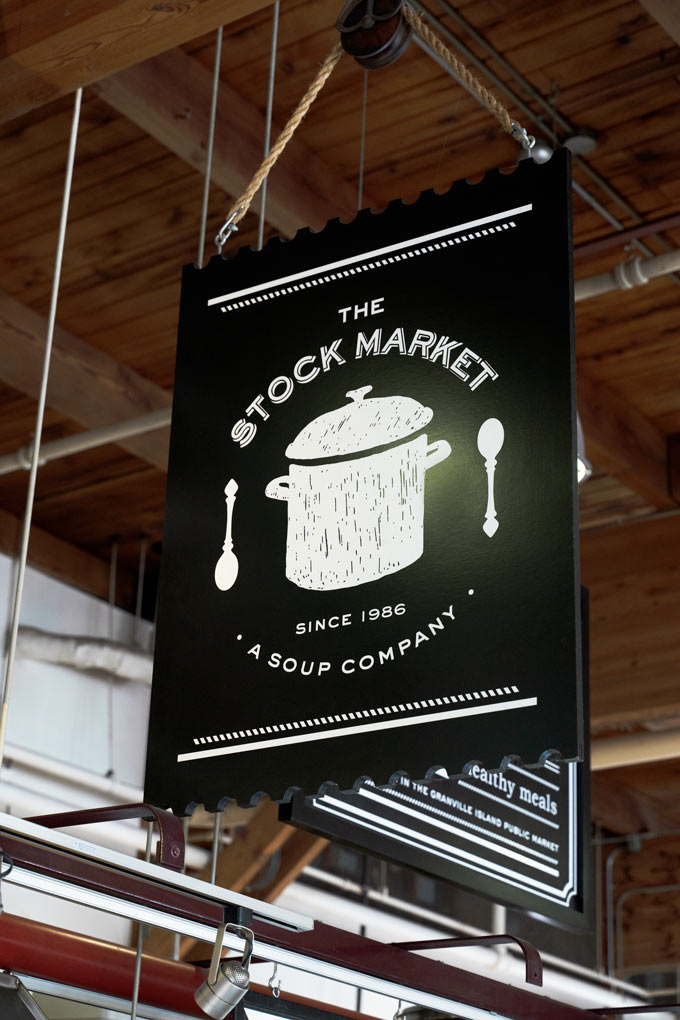 Disclosure: I was hosted at Stock Market.
Their products are made locally at their flagship location on Granville Island using fresh and local ingredients.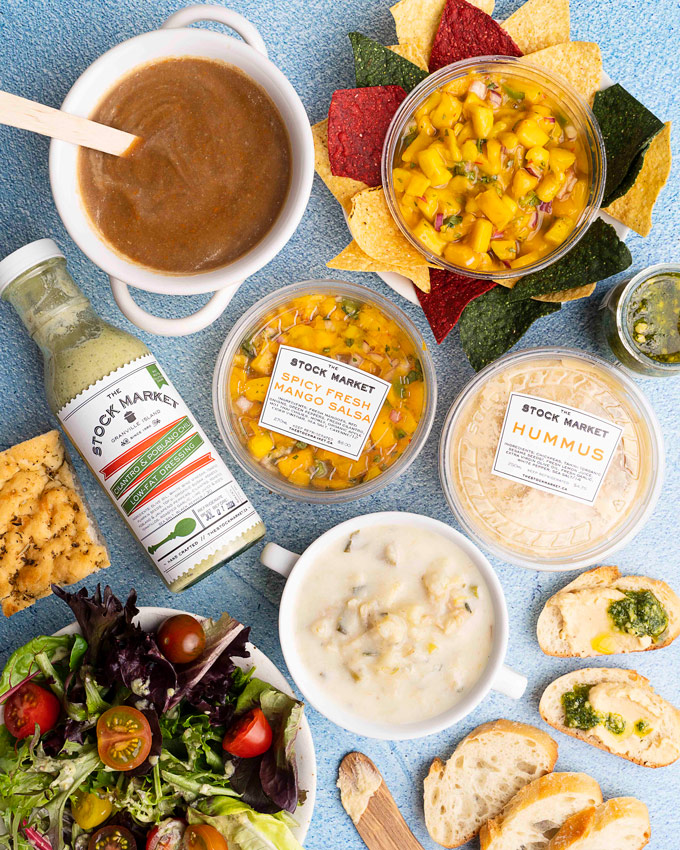 They offer free delivery for orders over $50 on Tuesdays and Thursdays and curbside pick up.
My regular go-tos are their Real Chicken Noodle Soup, Chicken Bone Broth, Hummus, Basil Pesto and Creamy Clam Chowder.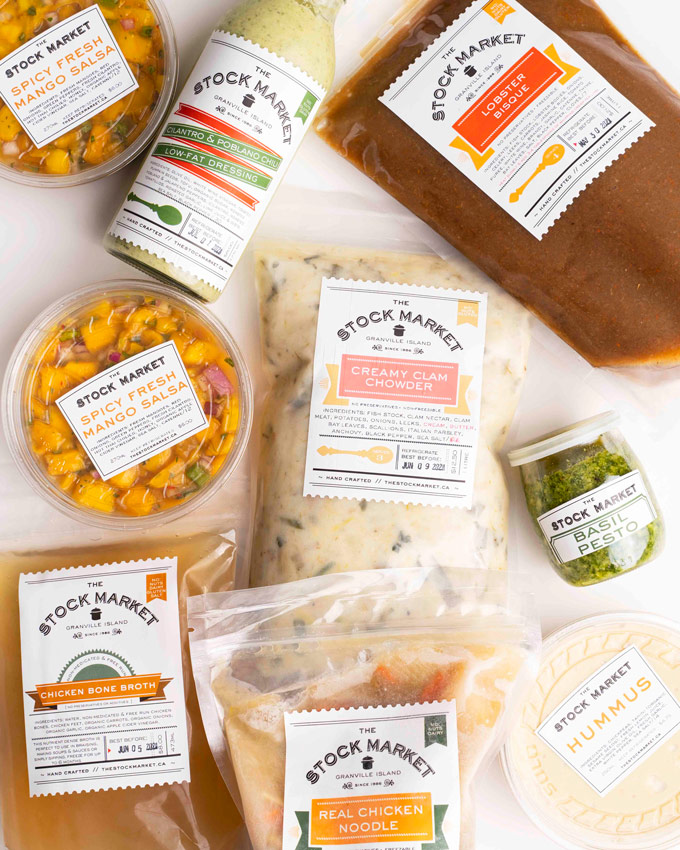 Also very popular are the Basil Pesto, Lobster Bisque, and Spicy Mango Salsa. I recently tried the Cilantro & Poblano Chili Low Fat Dressing which made for an amazing salad!
The Stock Market has been serving the local Vancouver community and visitors to Granville Island since 1986..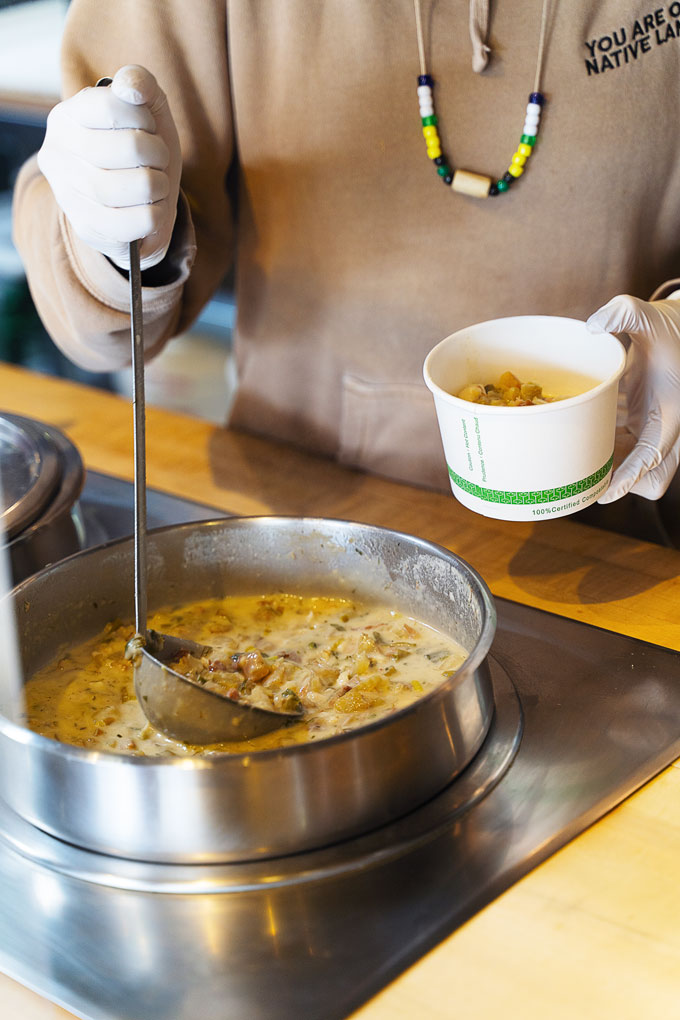 You can find them inside the Granville Island Public Market where they also serving piping, hot fresh soups to go.
Stock Market
1689 Johnston St, Vancouver, BC
thestockmarket.ca