Farmers' Market season is officially open, and this year, the BC Association of Farmers' Markets (BCAFM) invites British Columbians to utilize the BC Farmers' Market Trail, the definitive guide to farmers' markets across the province for access to the freshest, local, healthy foods and handmade artisan goods.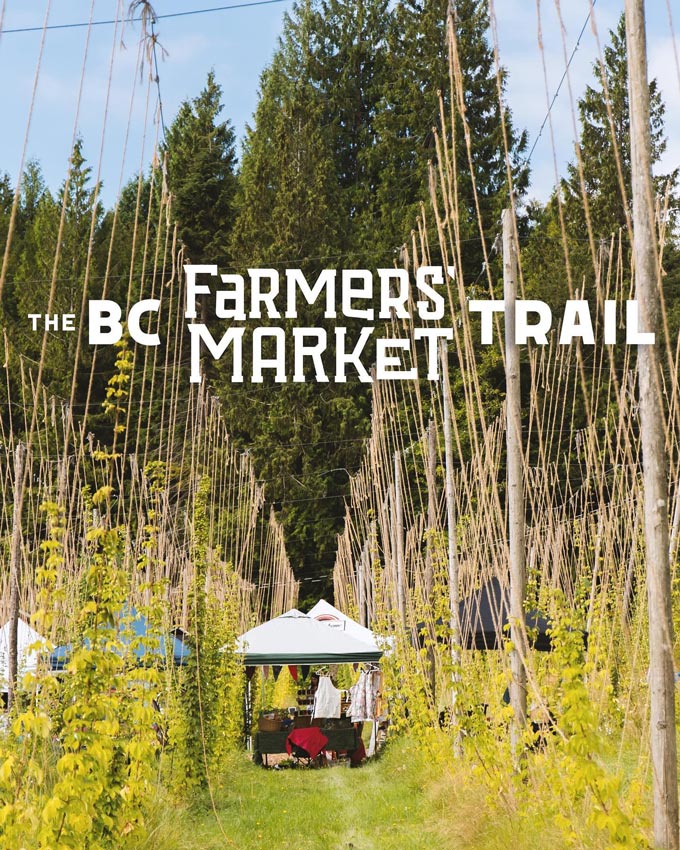 What is the BC Farmers' Market Trail?
It is a free, mobile-friendly website featuring a farmers' market finder which quickly directs shoppers to fresh local food and goods available in both big city and small town BC.
It's the most convenient way for locals and travelers to enhance their travel experience, reconnect with communities around the province, and support local businesses across 145+ farmers' markets within BC.
BC farmers' markets are the perfect venues to support and connect with local growers, makers, and bakers, while celebrating the specialties of each community.
Why use it?
By visiting BC farmers' markets, British Columbians will enjoy fresh air while shopping outdoors, rediscover regional flavours across BC as they explore the unique, supernatural landscapes and communities that surround farmers' markets, and directly invest in 4,000+ local farmers and entrepreneurs.
These are the heroes safeguarding BC's foodlands and sustaining the local economy for future generations.
BC farmers' markets contribute over $150 million to our local economy annually.
Like most industries, the past year has affected usual market operations, and local farmers and entrepreneurs have heroically adapted to support the safety of shoppers while providing the freshest, local, in-season foods.
In light of the pandemic, supporting our local farmers and small businesses is more important than ever, and the Trail makes it easy for locals and tourists to shop and have fun at the same time.