When my family and I visited Osoyoos a few months ago, we stayed at Spirit Ridge at the Nk'Mip Resort. One of the more casual eateries on site was the Market which served breakfast and lunch items.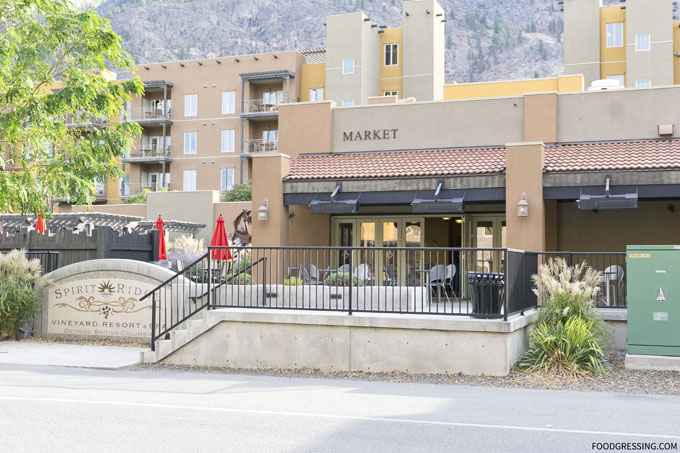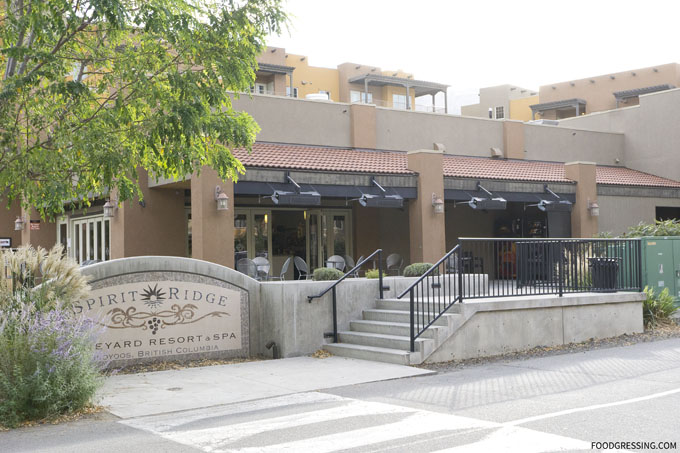 The Market is basically a cafe where you can eat-in or grab and go. There have seating inside the cafe and on the patio. You might want to even go to one of the tables around the pool which is close by.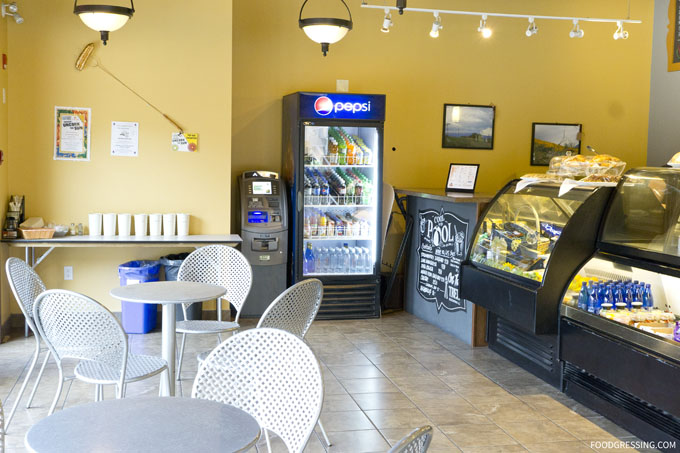 On the menu are breakfast wraps, baked goods, frozen treats and espresso-based drinks. Coffee is by Spirit Bear Coffee company. You can also order from the resort restaurant, Mica, and pick up the food at The Market. I was able to find a copy of their menu online.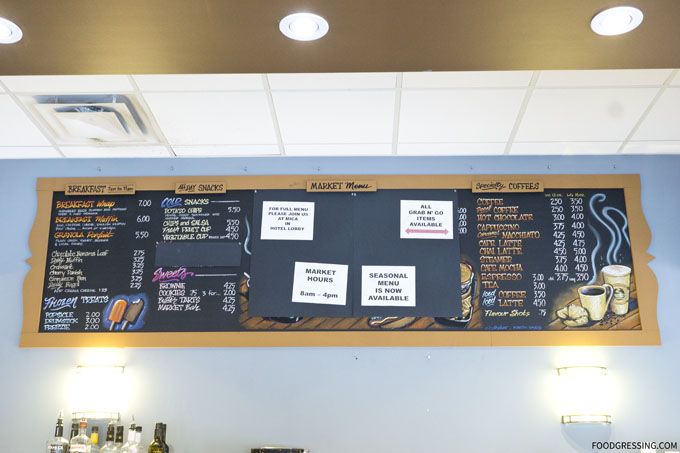 Aside from coffee, they also serve cocktails, beer, wine and soft drinks. This makes sense as the cafe is located very close to the pool so pool goers can get drinks from here.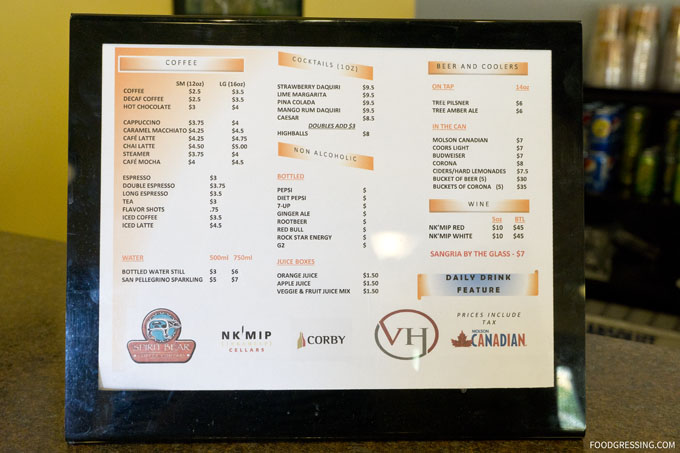 For breakfast one day, I went with a regular drip coffee ($3.50), breakfast wrap ($7.00), and a croissant ($3.25). The breakfast wrap was average and had scrambled eggs, roasted red peppers, herbs and aged cheddar. A little pricey for $7 but that is expected at a resort.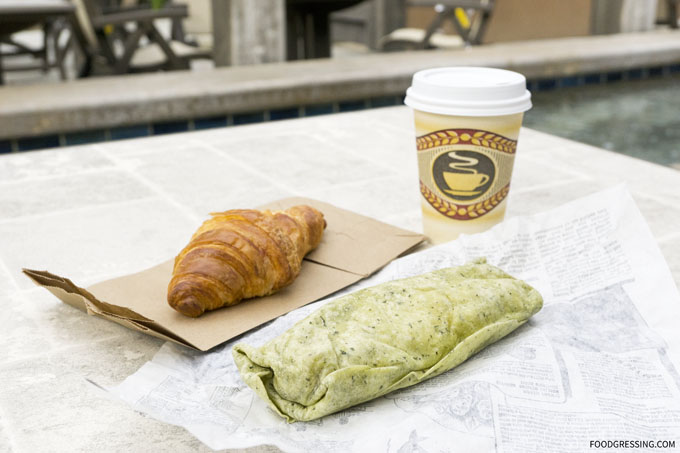 The croissant was also average and was reasonably buttery and flaky. I'm not sure that they bake these on-site. They're likey brought in from a local supplier.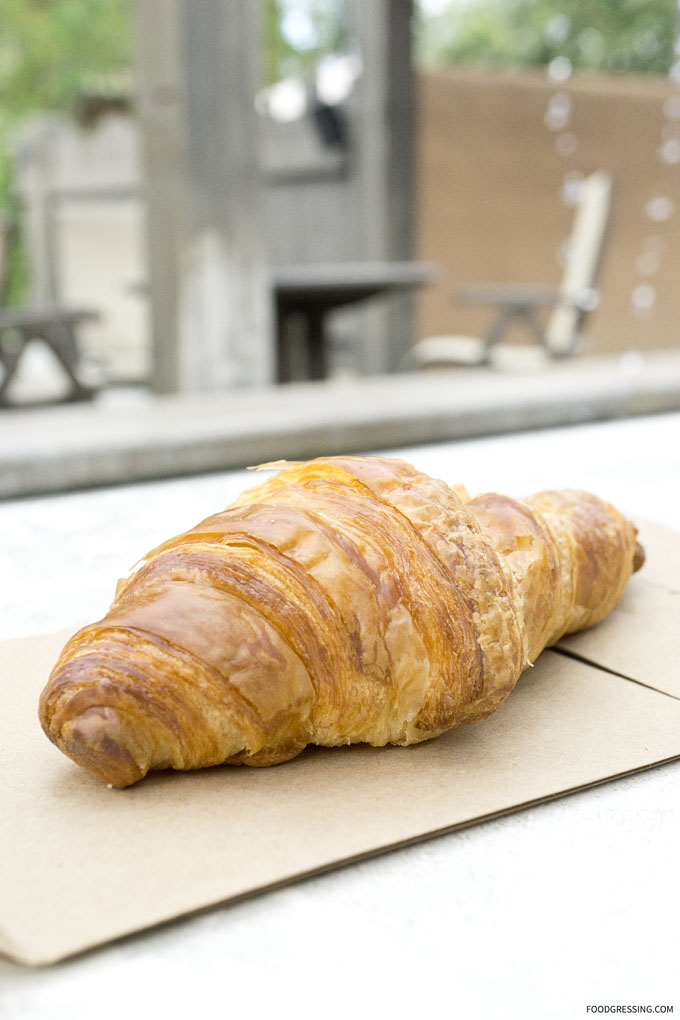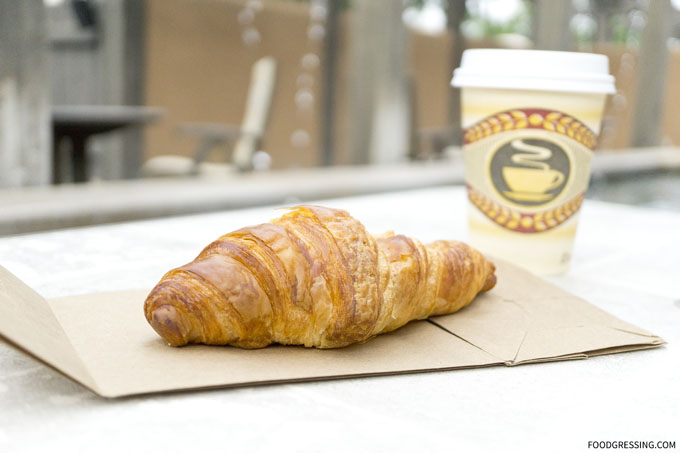 Overall Impression of The Market
I thought that it was an average cafe experience. Nothing to write home about nothing to complain either. Reasonable taste and quality food for an on-site resort cafe. Rating: 3/5