We recently tried SomiSomi, an American franchise serving the Korean dessert known as "Ah-Boong" – a fish-shaped waffle cone with filling and topped with soft serve. They have many locations across the US but the one we went to SomiSomi Sawtelle in Los Angeles.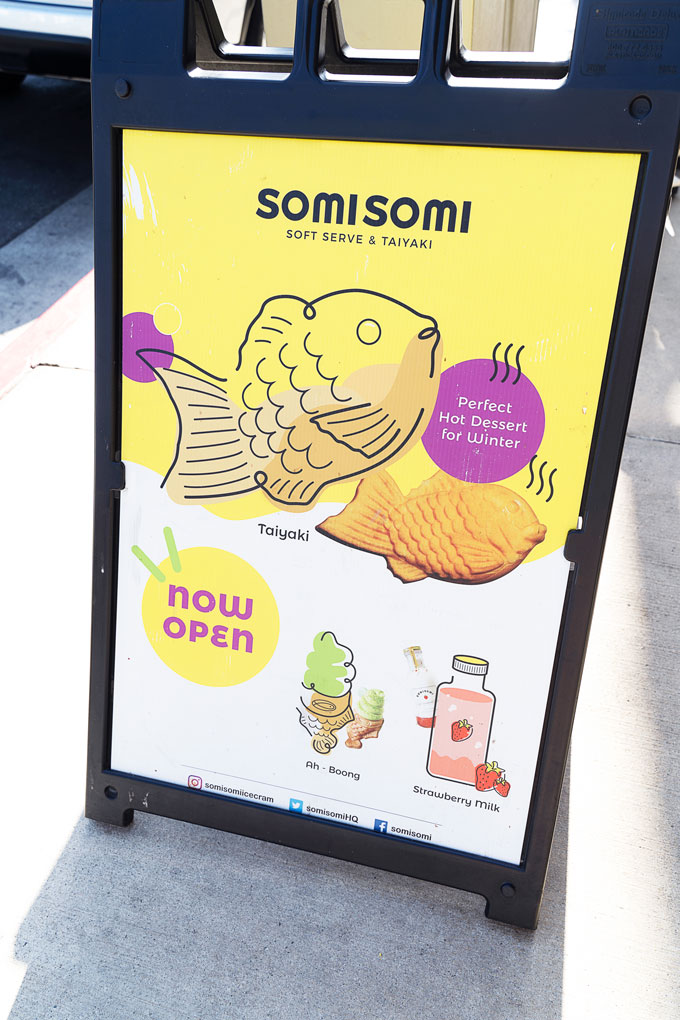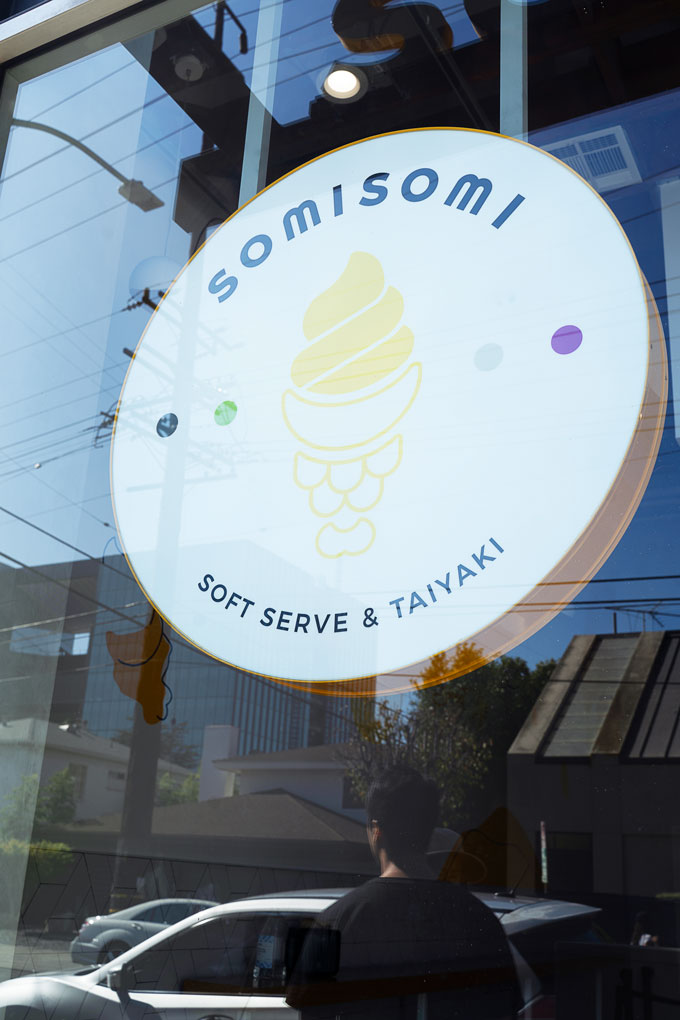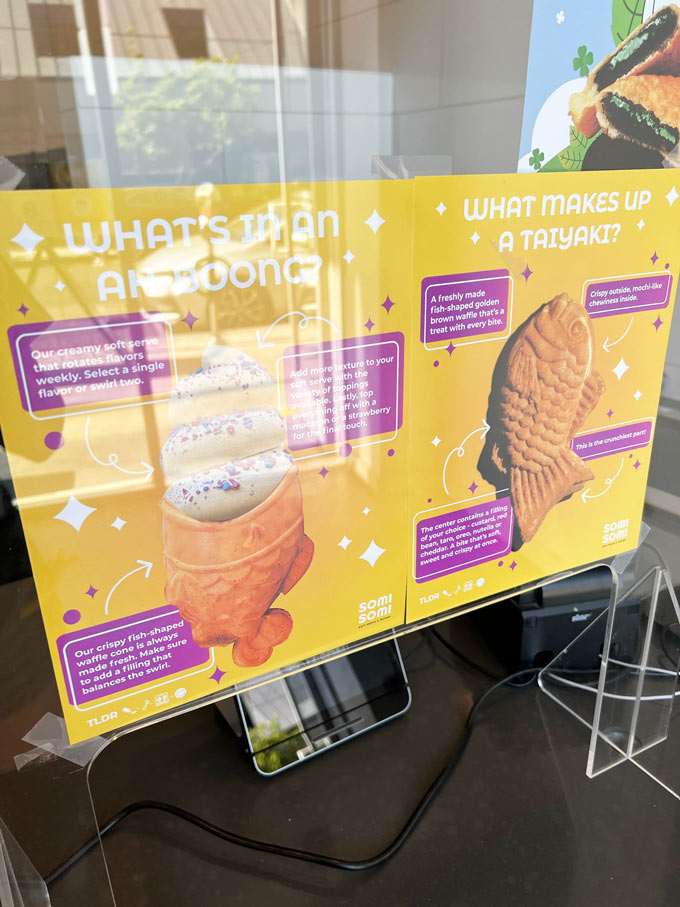 You choose a style first: Ahboong; Upside Down Ahboong; Soft Serve in a Cup; or Cold Brew Float.
SomiSomi ice cream flavors (which rotate) include Milk Tea; Matcha; Chocolate; Coffee; Horchata; Banana and more.
For fillings, there is Nutella, Custard; Taro and Red Bean.
Toppings include Coconut Flakes; Fruity Pebbles; Cocoa Pebbles; Oreo Crumbs and more.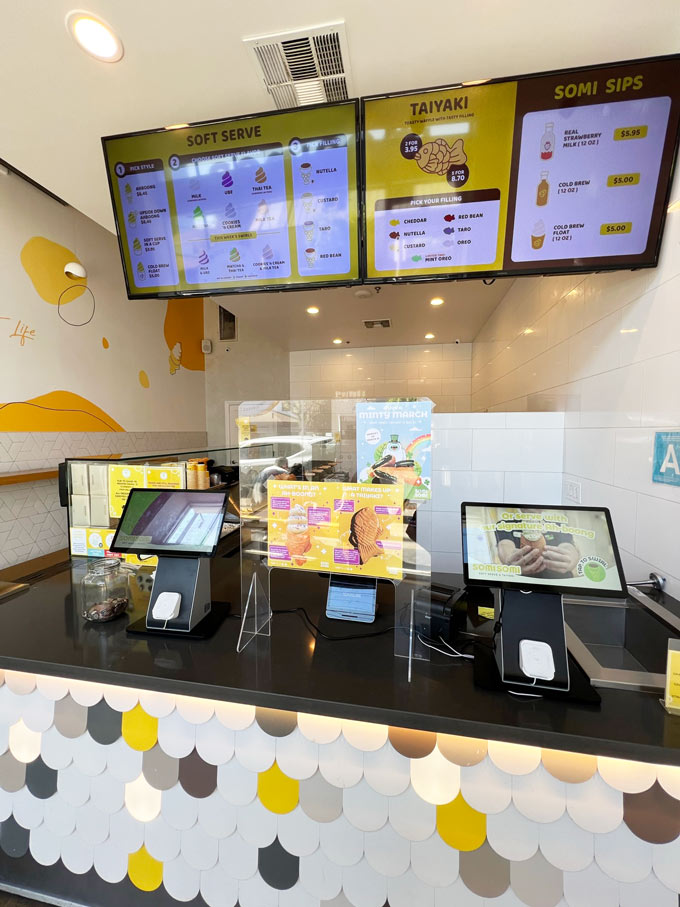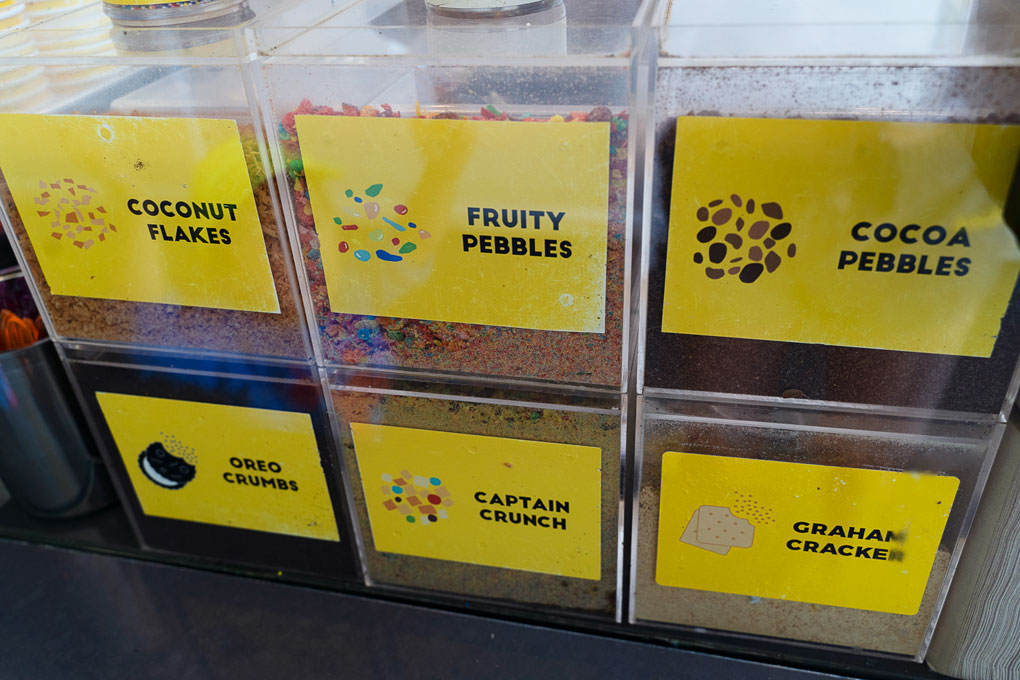 Waffles are freshly made in-house.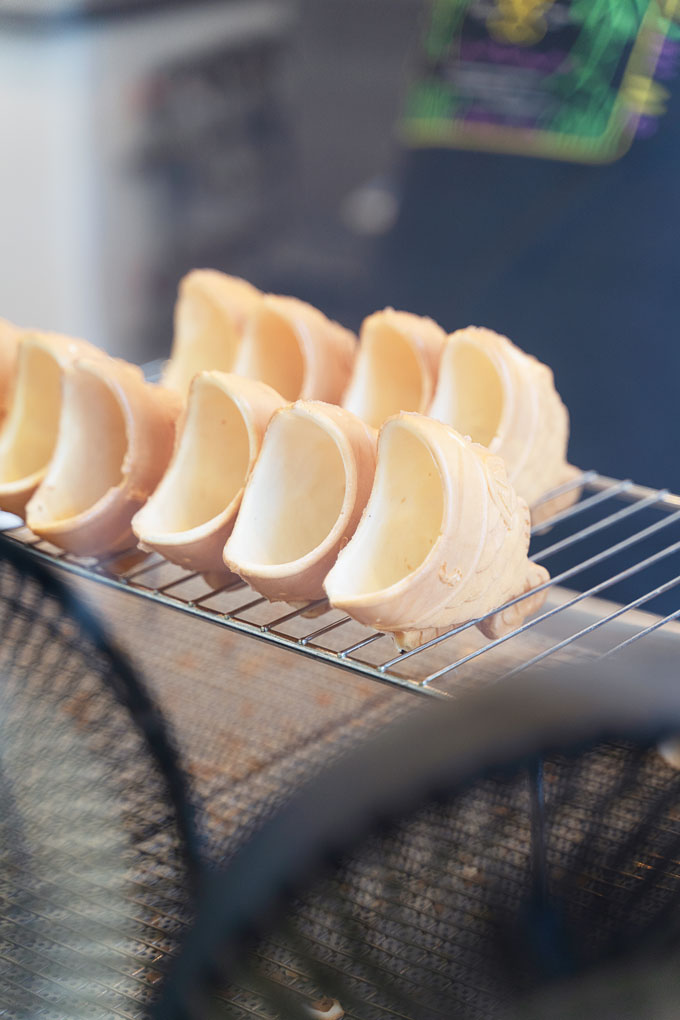 We got a taro-filled Ah-Boong with an ube swirl, topped with sprinkles and a strawberry on the side. There was also the red-bean filled upside down Ah-Boong with sesame soft serve and a strawberry on the side.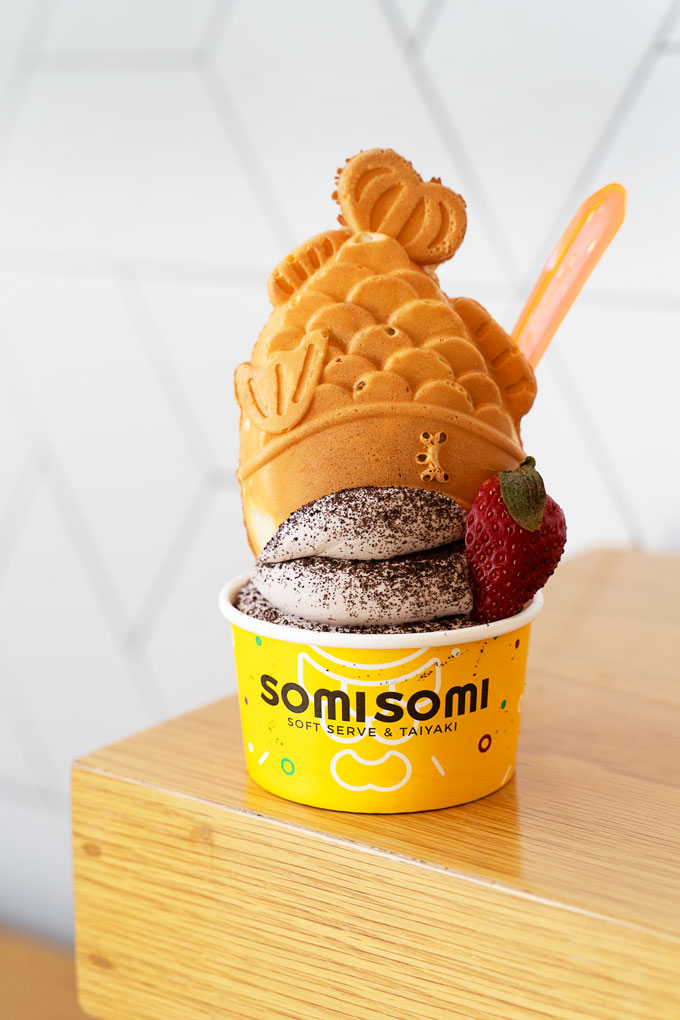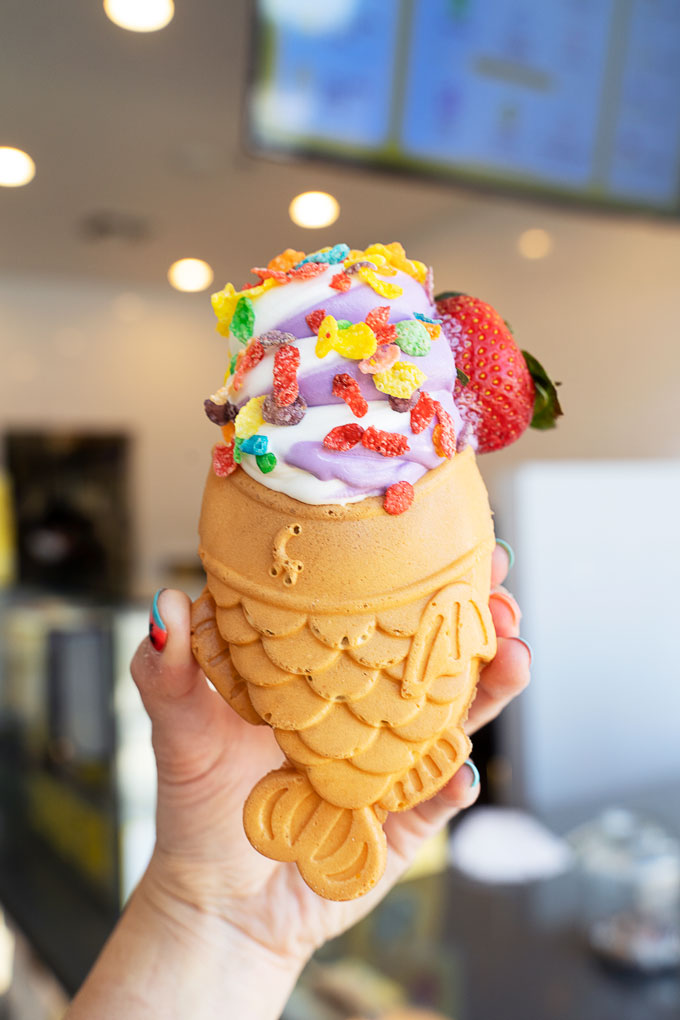 The soft serve flavours were good and the fillings were OK (a bit on the sweeter side). The fresh made waffle was warm; crispy on the outside; and had a mochi-like chewiness inside. The strawberries they used weren't super fresh as the leaves were turning brown. I think if they wanted to keep the aesthetic they need use fresh fruit! They offer a macaron instead, which I should have gone with. Otherwise, an OK experience.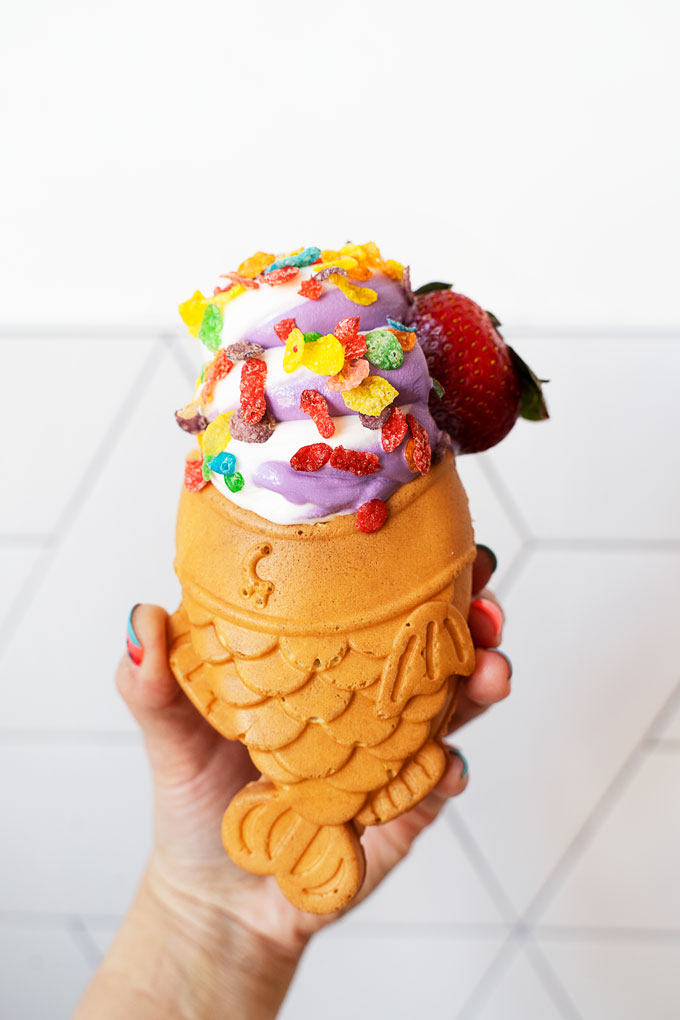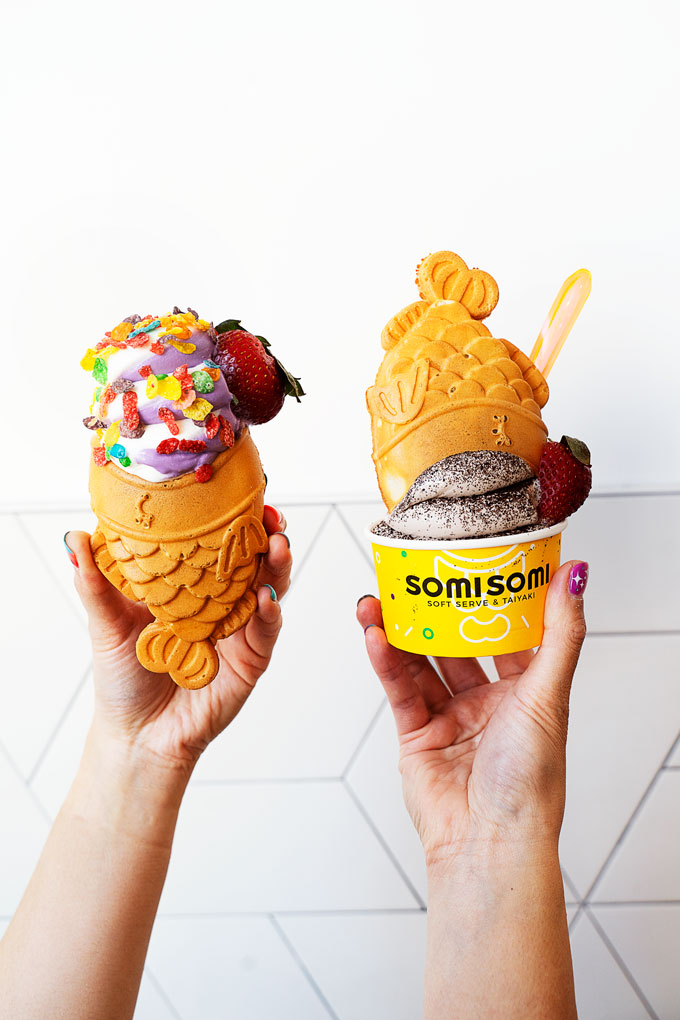 No seating on the inside but there is a bench on the outside.
www.somisomi.com
1311 Mississippi Ave, Los Angeles, CA