We all know that breakfast is the most important meal of the day. One BC company is making it easier to enjoy a a simple, healthy, delicious breakfast without the need for highly processed ingredients. Hand-made in Victoria, Singing Bowl Granola creates artisan granola and porridge using Farmer Direct Coop's organic oats, as well as many other organic and Canadian ingredients. They use the highest quality organic oils and sweeten only with honey or maple syrup. All ingredients are non-GMO and their products are hand mixed and baked in small batches. I had connected with Jessica, founder of Singing Bowl Granola, as we followed each other on Instagram. We had the opportunity to meet up when she was showcasing Singing Bowl Granola at Whole Foods on Cambie.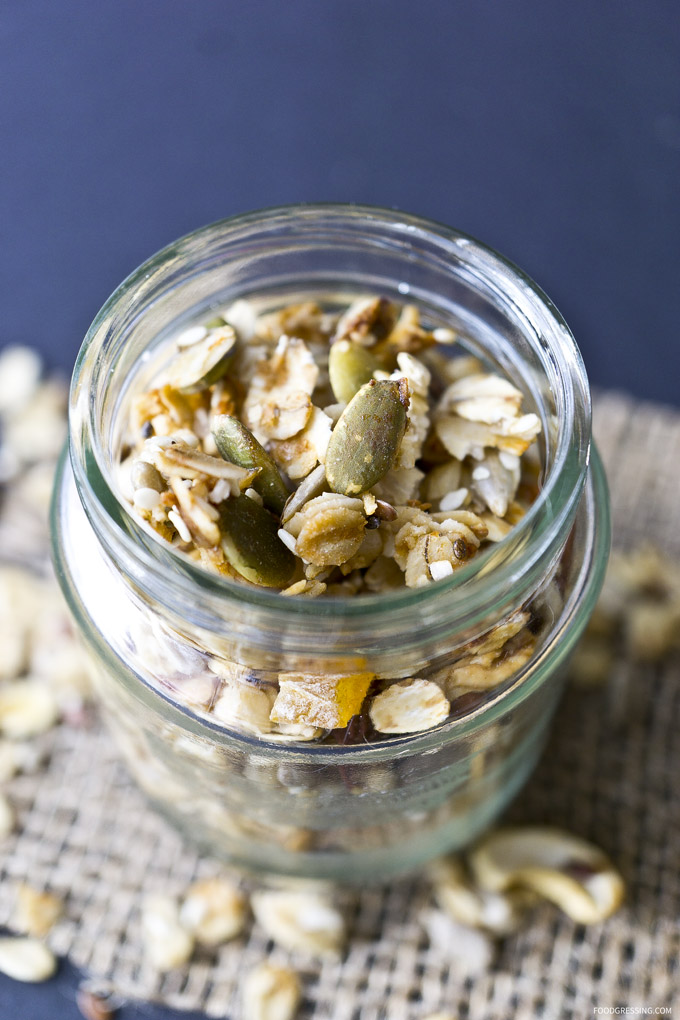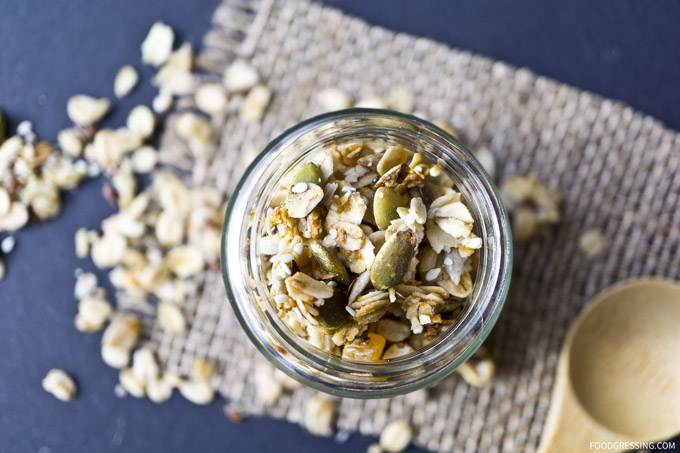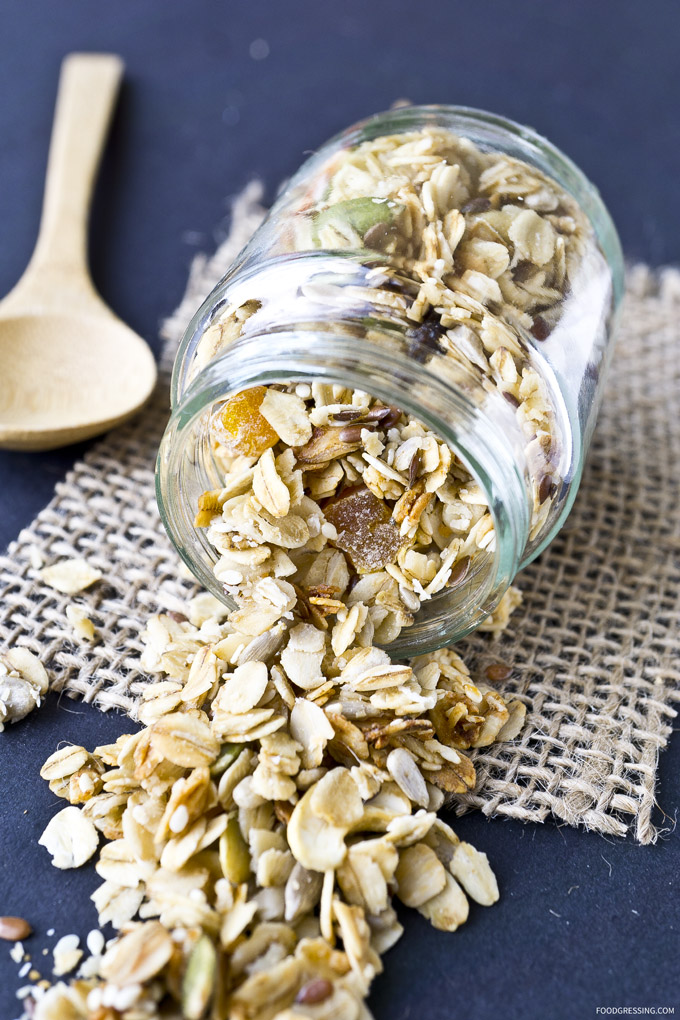 Singing Bowl Granola offers granola in different flavours like Giving Granola, Maple Pecan Duet, Mega Medley and Morning Chorus. For the gluten-intolerant, they offer Morning Chorus and Mega Medley made using gluten-free oats. In the instant-porridge department, they offer flavours such as Blueberry Hemp, Canadian Classic, Chia Chai and Zen Blend.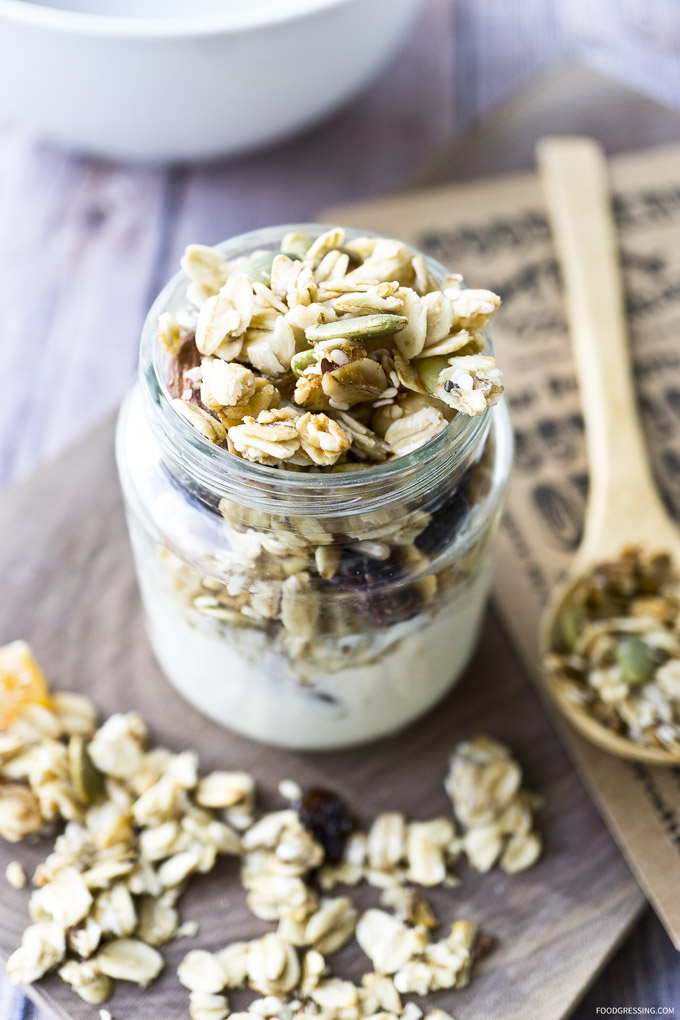 So far, I have enjoyed the Maple Pecan Duet which has maple syrup and chopped pecans. This went perfect with greek yogurt for a quick, easy snack. The Canadian Classic Porridge had a very, taste fruity taste from the mix of chopped organic dried apples and organic, fair-trade pure cinnamon. I enjoy their products because they're great, simple, healthy ways to have breakfast when you're on the go.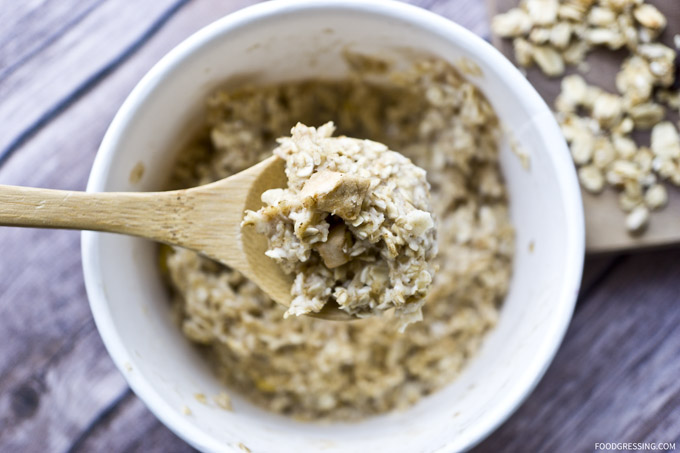 Singing Bowl Granola Giveaway
Thanks to Singing Bowl Granola, I am giving one winner a bag of Morning Chorus and Chia Chai Special Porridge. The giveaway is for Metro Vancouver residents only and runs until April 15, 2017 23:59 PST.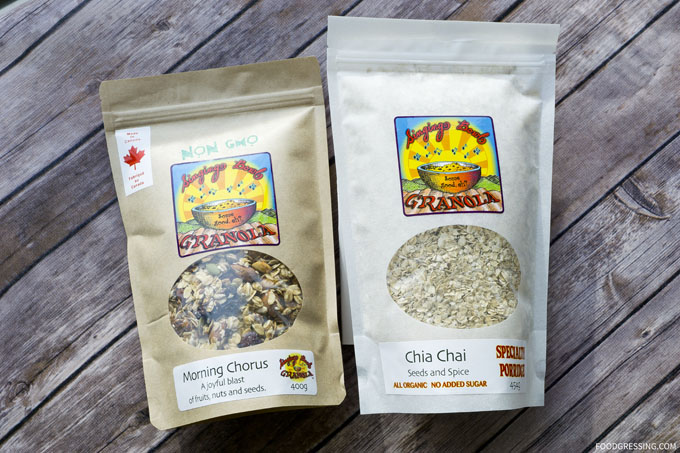 In Vancouver, you can find Singing Bowl Granola on the shelves in Wholefoods Market CAMBIE, ROBSON ST., WEST VANCOUVER and BURNABY stores, and URBAN FARE Yaletown in Vancouver. For other Victoria locations, visit www.singingbowlgranola.com/pages/stores.
For more information on Singing Bowl Granola and their products, visit www.singingbowlgranola.com
Disclosure: I was offered a sample pack of Singing Bowl Granola and additional products for the giveaway. All opinions are my own.