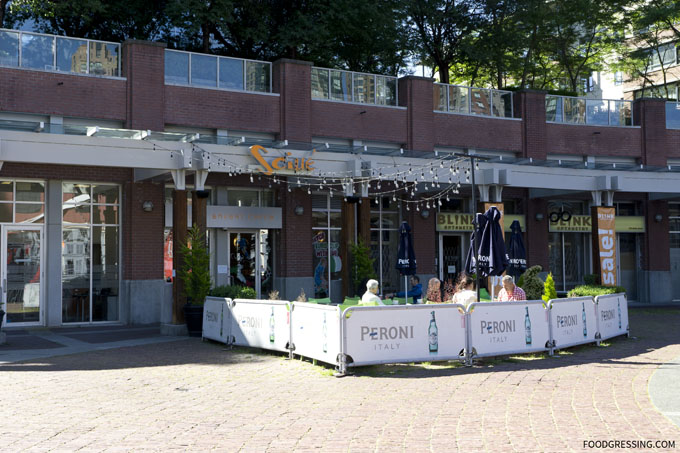 Located near the Seawall, Sciué Yaletown location is a popular spot to grab some classic Italian coffee, authentic Roman-style pizza and Italian desserts.  Most recently, my husband and I grabbed a bit to eat at Sciué prior to attending the Grand Opening event of the Vancouver Craft Beer festival at the Yaletown Roundhouse.
Forza! Italia
The interior of Sciué is modern and has a bright orange colour theme.  If the weather is good, you just might want to sit outside on Sciué's cozy outdoor patio.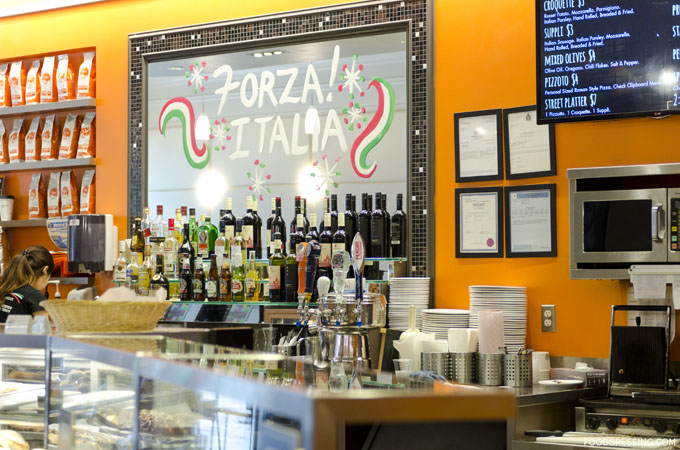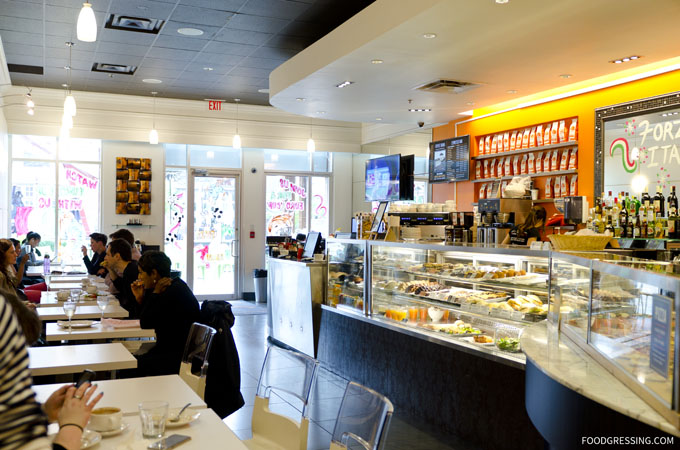 Near the back of the cafe is the pizza station.  Pizzas are sold by weight and one of the staff members cuts up the pizza for you.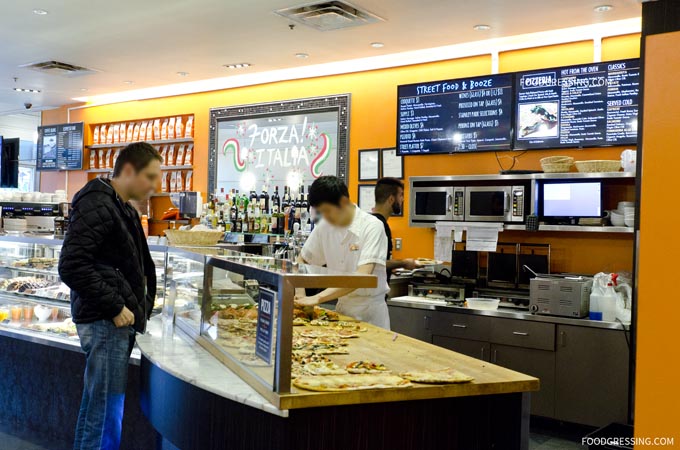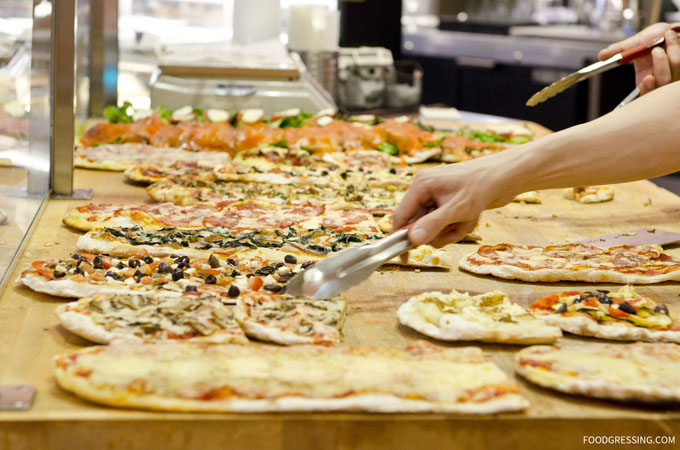 What I Tried
My experience with Roman-style pizza at Gastown's ZeroZero Pizzeria left much to be desired.  So, I was really eager to try Sciué's version which I had heard was excellent from fellow food blogger, David.
We went with the Funghi (mozzarella, mushrooms and our rustic tomato sauce) and the Focosa (spicy soppressata, mozzarella, sun-dried tomatoes, mushrooms and pesto).  The pizza came out to be $10 total and they were cut into more manageable wedges and rectangles for us.
At first bite, I was immediately impressed with how it tasted.  Compared to ZeroZero Pizzeria , Sciué's pizza crust is much thinner.  Furthermore, the taste was better at Sciué because the crust-to-topping ratio was more optimal, resulting in a more delicious bite.  At ZeroZero Pizzeria, there was just more crust than topping.  The cheese was nicely melted and there was a decent amount of mushroom toppings.  Although we spent only about $15 on the meal, we were decently satisfied.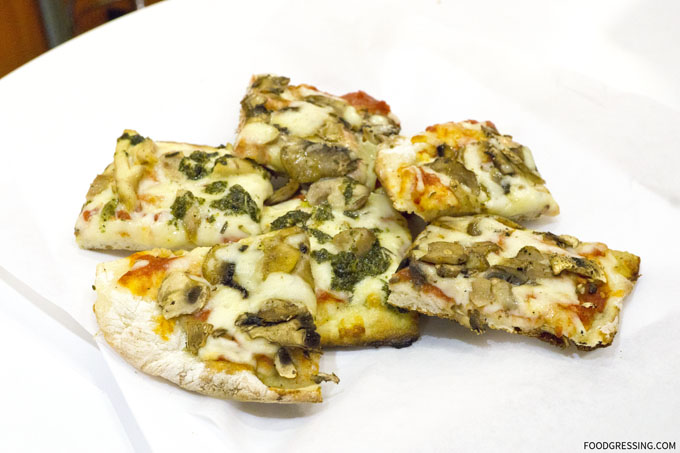 While I quite enjoyed the pizzas at Sciué, I still think that Straight Outta Brooklyn is my new go-to pizzeria.  Their crust is just absolutely scrumptious: crispy, crunchy and totally addictive.
Overall Impression of Sciué
All in all, Sciué serves up some Roman-style pizzas that are fresh, savoury and delicious.  Great crust-to-topping ratio to ensure that each bite is just right.  Rating: 4/5
Website: www.sciue.ca