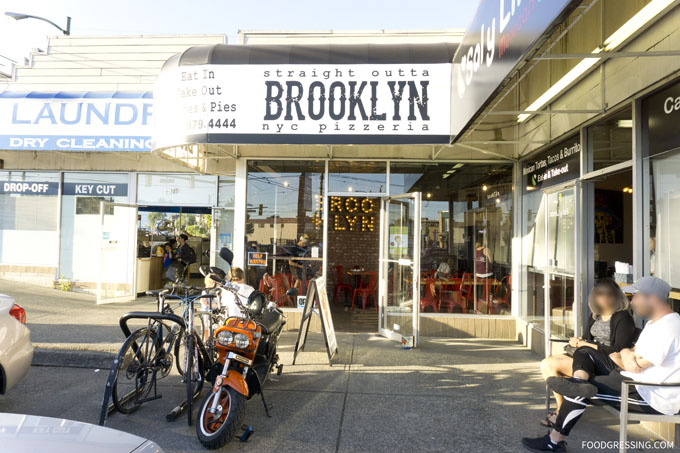 Having read amazing things about Straight Outta Brooklyn Pizzeria, I was keen to try their pizza but never quite made the time to go to their Robson location. Straight Outta Brooklyn brings a bit of New York to Vancouver with their New York-style pizzas with a thin, foldable crust. In between two events yesterday, I took the opportunity to quickly grab a quick bite at their newly opened second location. Their Robson location is not even a year old and pizza lovers in Vancouver have quickly embraced their delicious pizza. This second restaurant opened last month and is Sal Y Limon's neighbour in Fraserhood. The pizza was so good that I brought my family there that evening. This review covers both same-day visits to Straight Outta Brooklyn Pizzeria.
Casual but Cool
The new Fraserhood location is just a bit bigger than the Robson restaurant with a few tables for two and high top counters by the window. I really liked the fairground light up letters that spelled out "Brooklyn." The parking lot in front is very limited, but we somehow managed to get one that night.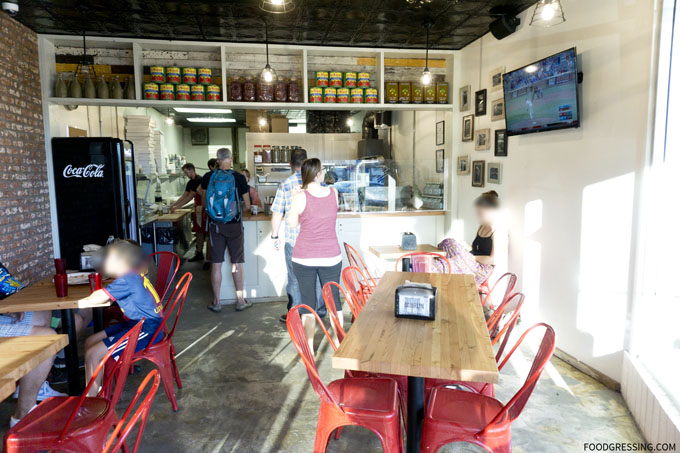 Straight Outta Brooklyn Menu
At Straight Outta Brooklyn, it's about simple, honest good pizza. Pizzas are sold by the slice or as a whole (14″). A slice is one quarter of a whole pizza. There aren't very many topping options compared to other pizzerias. In the display case, there were only four types of pizza available: margherita ($3.00), classic pepperoni ($3.50) and spicy capicollo & salami ($4.00).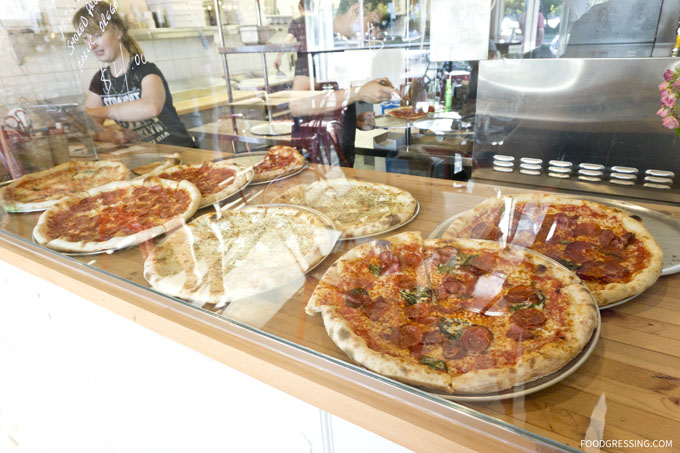 What I Tried
In the afternoon that day, I had a single slice of pepperoni and in the evening my family and I had each of the four flavours available.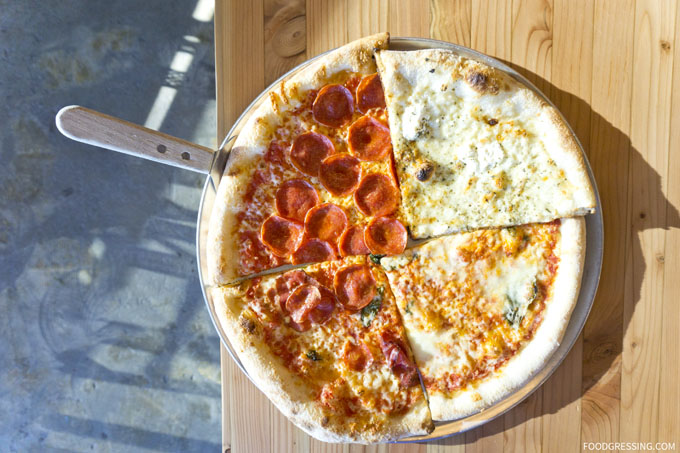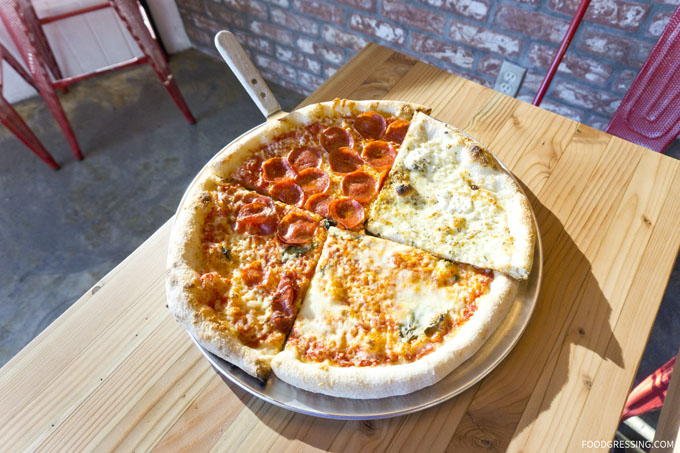 But seriously, it was love at first bite. The crust is just crazy good: it's thin, crispy on the edge and wonderfully chewy but still light and fluffy. Probably the best crust I've had in Vancouver. The toppings to crust ratio was just perfect so each bite was very satisfying. Their crust is totally foldable and biting through the folded pizza was just fine.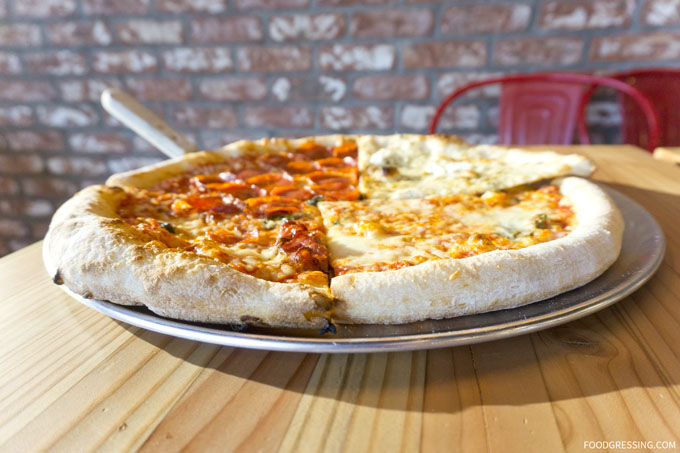 In terms of flavours, the classic pepperoni was just simple, classic and delicious. The cheese with mozarella, smoked provolone, ricotta, garlic, and oregano had a wonderfully creamy topping. The spicy capicollo and salami pizza had a decent kick to it. The least favourite was the margherita pizza (tomato, fresh mozzarella, basil) as it just boring to me.
Overall Impression of Straight Outta Brooklyn
Straight Outta Brooklyn Pizzeria has got to be my favourite pizzeria in Vancouver now. That classic pepperoni is addictive. Rating: 5/5
Website: straightouttabrooklynpizza.com