It's almost time to say goodbye to 2017 and welcome a new year full of possibilities and adventures. Perhaps you're looking to go somewhere sunny in 2018? San Diego is where you can find extensive beaches, a spectacular coast, scenic communities and hundreds of attractions for the entire family. Take in a Padres game, go on a zoo safari, tour craft breweries, track down ghosts and explore more than 70 miles of white, sandy beaches on a vacation that is sure to create memories to last a lifetime. So, without further ado, here are 13 top things to do in San Diego in 2018.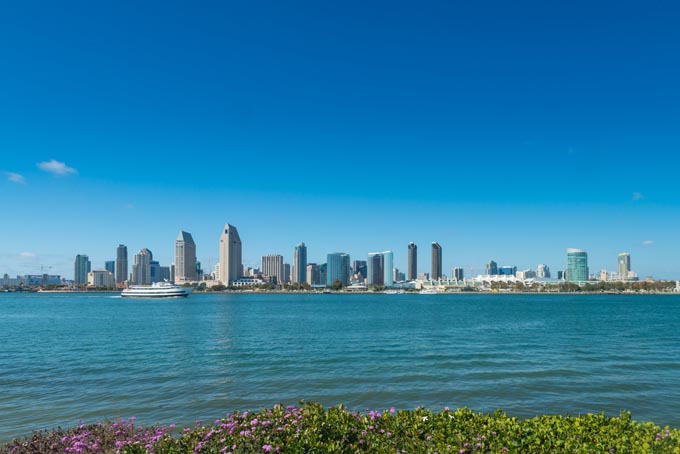 1. Foodie-Favorite Week
With more than 180 participating restaurants, the 14th Annual San Diego Restaurant Week returns in 2018 from Sunday, January 21 through Sunday, January 28. Eateries, cafes, bistros and coastal seafood hangouts offer up lunch and dinner prix-fixe menu options spanning across the county from the South Bay to East County and to the borders of Oceanside and Fallbrook to the north.
2. Enjoy a Sampling of Suds
With over 150 craft breweries in San Diego County, it's no surprise that the coastal community takes their award-winning beers seriously. Since 2007, Brewery Tours of San Diego has offered up public and private tours to visit breweries like Ballast Point, Mission Brewery, Green Flash Brewing Co. and Saint Archer Brewing Company. You can even learn about the region's signature beer style, West Coast-Style IPA, which is known for a massive flavor and as many hops as can be stuffed into a pint glass. Tickets are between $75 and $95.
3. Home Away from Home
Located in the heart of the historic Gaslamp Quarter and just a few blocks from the San Diego Convention Center and Petco Park, Pendry San Diego strikes a balance between modern and traditional lodging. With more than three hundred guestrooms and suites, The Pendry pairs classic Southern California influence with modern luxuries and amenities such as a rooftop pool, a half-dozen restaurants and bars, spa and 24-hour fitness center.
4. Seals, Surfers and Sandy Beaches
With more than 70 miles of beautiful beaches and year-round mild temperatures, what better way to explore San Diego than aboard an Old Town Trolley La Jolla & San Diego Beaches Day Tripper Tour? Hop on-board the colorful Beach Cruiser trolley and be transported to the top of Mount Soledad for panoramic views of San Diego and the Pacific Ocean. Throughout the tour, you'll see rocky cliffs, reefs and tide pools, seals, surfers, and sandy beaches. This may also be your chance to finally go san diego whale watching, if this is something you're hoping to tick off your bucket list! You might as well make the most out of it while you're here.
Other points of interest include the Children's Pool, Sunny Jim Cave, Coast Walk Trail, Ellen Browning Scripps Park and more. Tickets are between $22 and $30.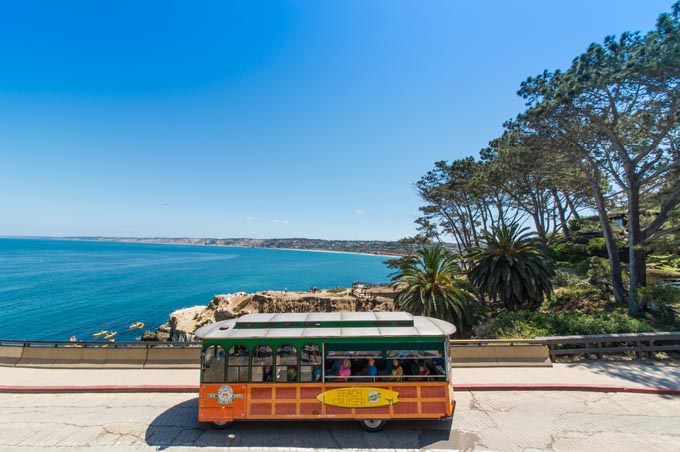 5. Root, Root for the Home Team
From die-hard sports enthusiasts to fair-weather fans, San Diego offers a wide range of sporting events for the entire family. Visit Petco Park, where the San Diego Padres play. Located downtown on San Diego Bay and adjacent to Gaslamp Quarter, baseball fans will find a ton of local eateries and craft brews at the park for a one-of-a-kind experience. The city is also home to Del Mar Thoroughbred Club for horse racing, San Diego Sockers for indoor soccer and San Diego Gulls for ice hockey. There's also great places for San Diego Tennis Lessons.
6. Celebrate Your Inner Geek
Touted as the largest pop culture event in the United States, Comic-Con International attracts thousands of artists, celebrities and fans of comic books and movie memorabilia from July 19 through July 22 (with a special preview night on July 18) at the San Diego Convention Center.
Events include film screenings, autograph areas, comic-book dealers and other merchants, gaming displays (that could be the perfect place for you to find an SSD drive for your PS4 Pro console, or other gaming accessories), a costume contest, awards ceremonies and Artists Alley, where comic artists gather to greet fans. /p>
With so much to do it can be an overwhelming event, which is why it is a good idea to plan out your course of action ahead of the show. It could be the perfect time to break out that wendy peffercorn lifeguard uniform you've been saving for a special occasion.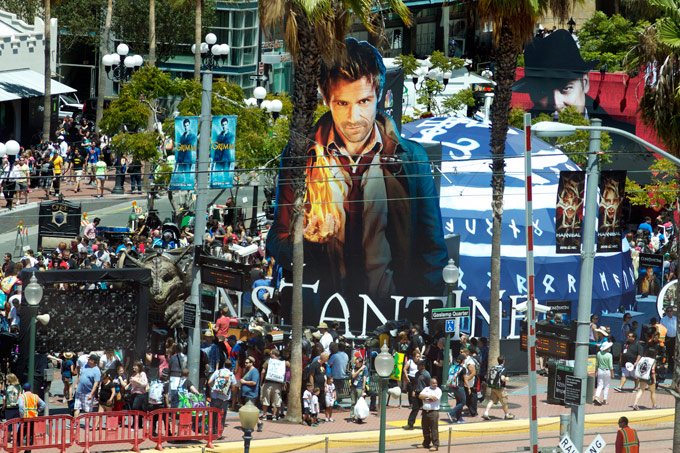 7. Things That Go Bump in the Night
Explore the darker side of Southern California as you hop aboard Old Town Trolley's Ghosts & Gravestones Tour to learn about the gunslingers, gamblers and ladies of the night who lived and died in San Diego. Journey through Old Town and walk the winding path through El Campo Santo Cemetery on to the Whaley House, which Travel Channel called "the most haunted house in the United States." This frightfully fun, 90-minute trolley tour runs most nights. Tickets are between $27 and $40.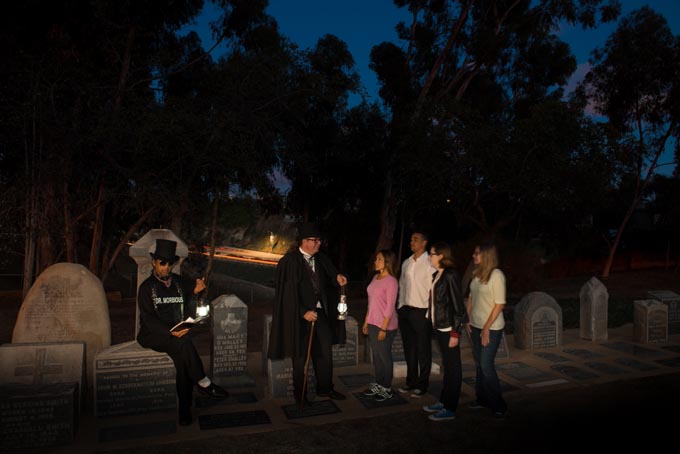 8. Arts & Culture Celebration
From world-class music and standup comedy to eclectic cuisine, craft libations and moving contemporary art, Kaaboo Del Mar Festival is sure to wow in 2018. This three-day arts and culture festival will be held from September 14 through September 16 at Del Mar Fairgrounds and is touted as an "adult escape, uniquely curated to appeal to all five of your senses." With a diverse 2017 musical lineup that included Red Hot Chili Peppers, Ice Cube and Kesha, there's no telling what next year has in store. Tickets start at $209.
9. Lions and Tigers and Bears, Oh My!
Easily one of the most famous zoological parks in the world, San Diego Zoo in Balboa Park houses over 3,500 animals, more than 650 species and subspecies and a botanical collection with more than 700,000 exotic plants. Founded in 1916 by Harry M. Wegeforth, M.D., San Diego Zoo Global boasts a membership representing more than a half-million people who are passionate about the zoo's residents including Arctic Foxes, Polar Bears, Amur Leopards, King Cobras and Tasmanian Devils. Tickets start at $44 for children ages 3 to 11 and $54 for adults ages 12 and up for a one-day pass.
10. A Park Honoring Heritage
Home to more than 17 museums, multiple performing arts venues, lush gardens, trails and more, Balboa Park is a main cultural hub for San Diego. The park was renamed after Spanish explorer Vasco Nתסez de Balboa in honor of the 1915 Panama-California Exposition and later declared a National Historic Landmark and National Historic Landmark District in 1977. Balboa Park encompasses everything from the San Diego Automotive Museum and San Diego Art Institute to Moreton Bay Fig Tree and Sefton Plaza. Tickets to the park's various attractions vary.
11. Floating City at Sea
Experience life at sea without leaving port at the USS Midway Museum as you take in more than 60 exhibits and a collection of 29 restored aircrafts. The USS Midway has a 50-year history as the longest-serving Navy aircraft carrier of the 20th century. See how 225,000 sailors lived and served our country while touring the crew's sleeping quarters, engine room, ship's jail, post office and bridge high in the island over the flight deck. Tickets are between $8 and $18.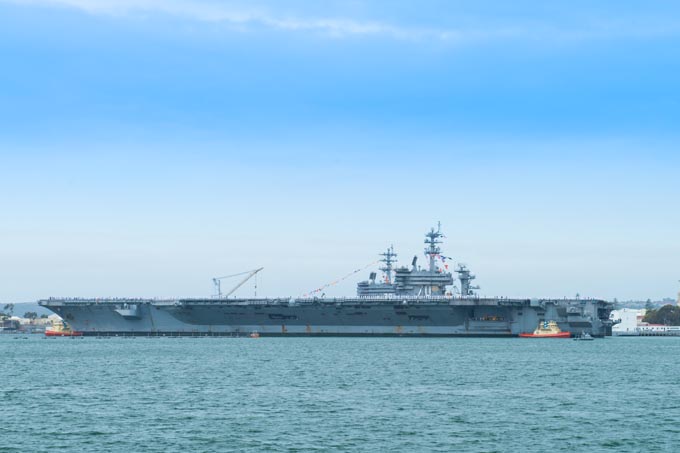 12. Entertainment & Nightlife
Explore 16 blocks dotted with Victorian-style buildings in San Diego's historic Gaslamp Quarter, a lively downtown neighborhood known for its entertainment and nightlife. With a history dating back to the 1850s, Gaslamp Quarter is now home to world-class boutiques, art galleries and an eclectic array of restaurants such as Parq Restaurant, modeled after Central Park in New York City, and Sevilla Restaurant & Tapas Bar.
13. Historic Lodging
Just minutes from downtown San Diego is Hotel del Coronado, an iconic destination at the edge of the Pacific Ocean. Relaxed beauty and seaside charm encapsulate the quintessential Southern California coastal lifestyle at this historic hotel. Built in 1888 and designated a National Historic Landmark in 1977, Hotel del Coronado is regularly visited by celebrities, dignitaries and U.S. presidents. From historic architecture and modern touches, The Del (as its known by locals) is a perfect destination whether you're staying for a night or a week.
Other US Destinations to Visit in 2018: