We've always been a fan of travel, you could call us adventure junkies! We have a list of destinations we'd like to go to. From London's highrise skyscrapers to Australia! We'd love to get a 4×4 hire to travel across New South Wales and Queensland! But, last week, my family and I went on a road trip to Alberta and visited Revelstoke, BC on our way. Using RoadsideAttractions.ca as a guide, I found a few roadside attractions in Revelstoke that you might just find interesting.
Wooden Head
A large wooden head can be found at Woodenhead Park which is located on the outskirts of Revelstoke just off the Trans-Canada Highway. There you will find a recreation area with a kid's playground, a walking trail and benches to sit and relax. I really enjoyed taking a break there after a long drive.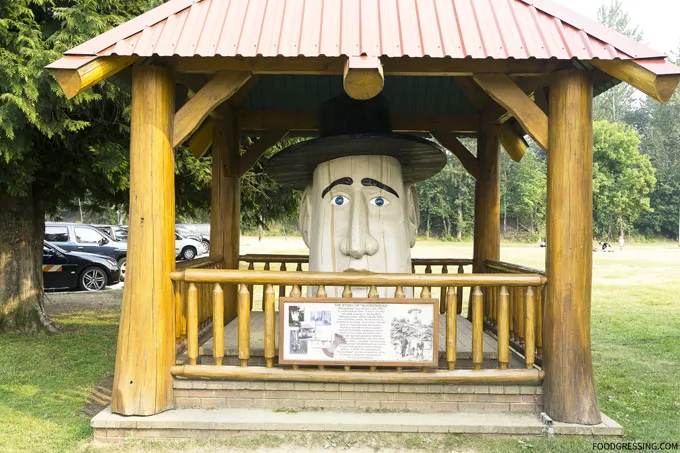 A sign explains that Woodenhead was created in the 1930's by local resident Peter Fuoco in his free time while working on the Big Bend Highway project. Using a double bitted axe and some chisels, he decided to try his hand at sculpting. Government officials were so impressed by the creation that they took the finished sculpture and set it along the highway as one of the first road safety warnings in B.C. The sign advised speeding motorists "Not to be a Woodenhead" and to slow down. Having driven all over North America, I am more than aware of the dangers involved with speeding. Sadly, some people haven't got the message. Fortunately, victims of reckless driving are being supported by caring law firms like lamber goodnow in their pursuit of justice. In the 1960's, when the Trans-Canada Highway opened, Woodenhead was moved to town and became a local heritage artifact. In 2005, the restoration of Woodenhead and the construction of the protective roofing was carried out by the City of Revelstoke.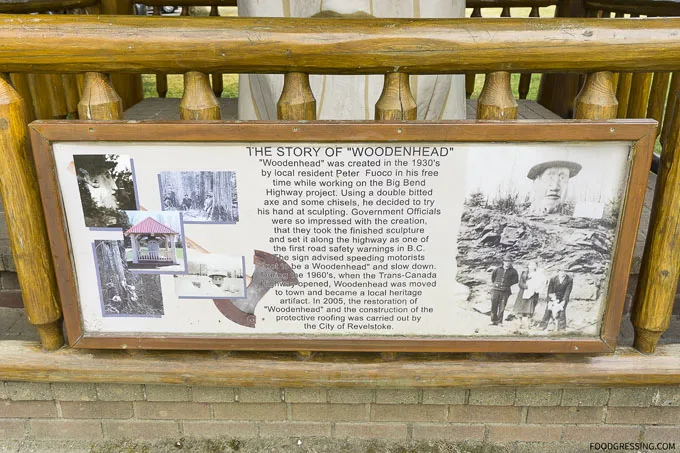 Grizzly Bears
Life-size grizzly bear statues (a male and a female with a cub) stand at the entrance of Grizzly Plaza. This part of Revelstoke is particularly charming with cobblestone streets and heritage buildings. When trekking the woodlands and countryside of North America, be aware that you may be entering into bear territory – you should be prepared to use bear mace in the event of a confrontation with one of these animals to protect yourself.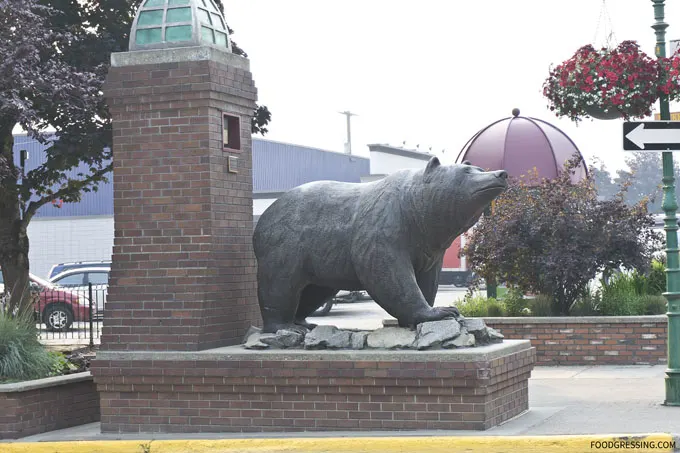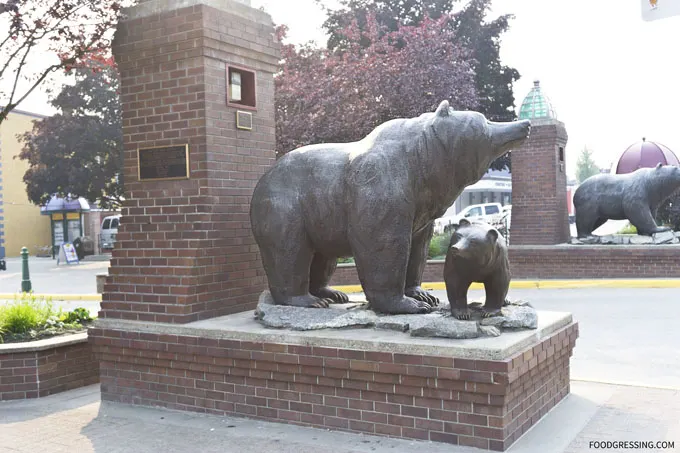 The sculptors involved in the statues were Fran Jenkins and Bill Cameron and the foundry was Tom Lynn.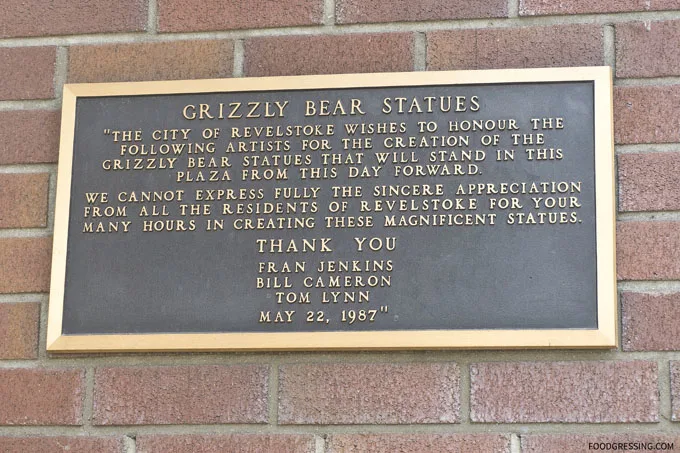 Smokey The Bear
Unfortunately, I missed capturing Smokey the Bear myself but it is there! The largest Smokey the Bear sits at the entrance to the Smokey the Bear campground. This is just west of Revelstoke, at the turnoff for the Boulder Mountain (just off the Trans-Canada Highway). Smokey was a mascot in the 1950s to encourage others to prevent forest fires as he was orphaned as a result one.
Check out the roadside attractions in Revelstoke in this Google Map: