On our road trip to Alberta, my family and I stayed a night at the Travelodge in Golden, BC. Getting in late in the evening and losing an hour to Mountain time, we decided to order some takeout for a quick dinner. Red Tomato Pies had an ad on the back of our hotel key card, so I decided to give them a try. I was able to order online via their website and got a 14″ Canadian Eh! pizza (ham, mushrooms, pepperoni, bacon) ($20.50).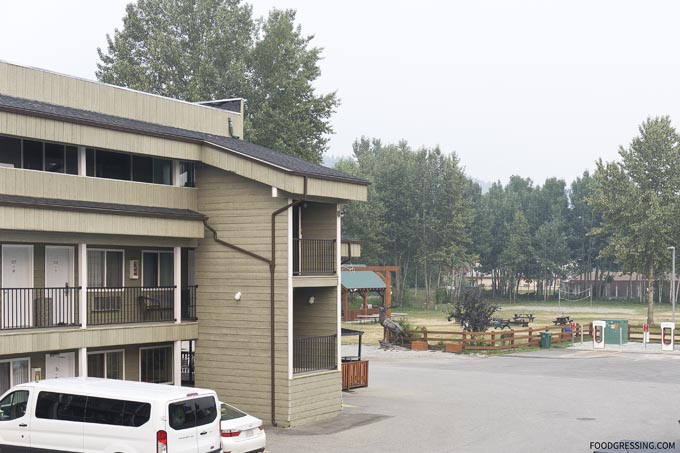 The order came out to be about $25 including a delivery charge of $3. A staff member came to our hotel in a pickup truck to deliver the pizza.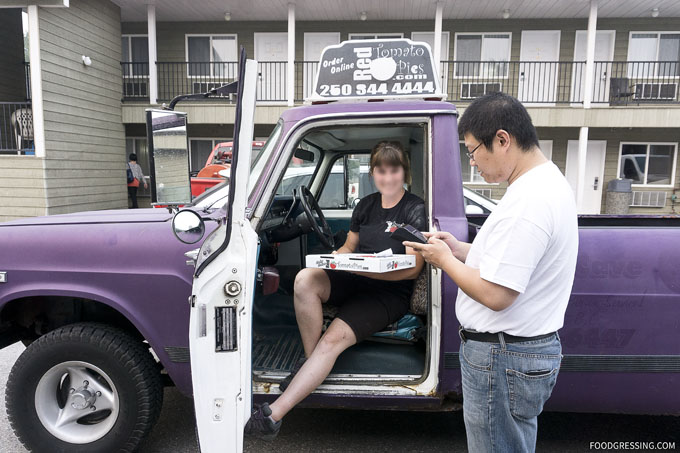 The Canadian Eh! pizza featured ham, mushrooms, pepperoni, and bacon. We opted for their traditional pan crust which is prepared in a seasoned deep dish pan. They also offer thin crust, cornmeal thin crust, and pan fried thin crust.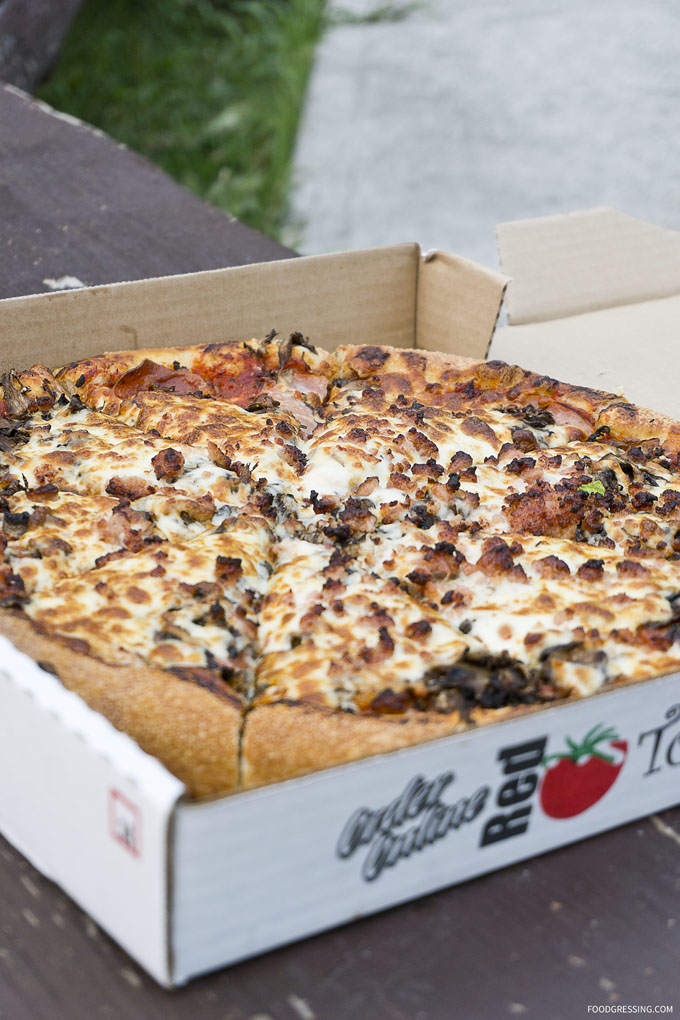 In general, I thought the pizza was pretty tasty and hearty. The crust is thick and crispy on the outside with a soft, chewy center. The topping to crust ratio was reasonable and I enjoyed the nicely melted mozzarella.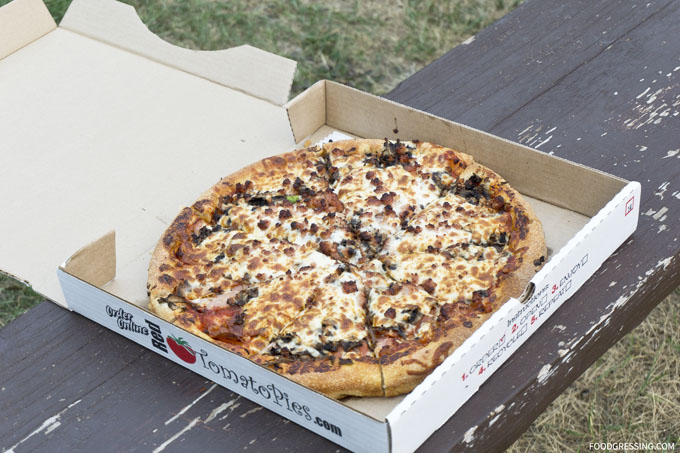 My only issue with the pizza was that it was a bit greasier than I would like. While the pizza had a great flavour and texture, I could only handle 1.5 slices due to the greasiness. Same deal with the husband who is a voracious pizza eater; he ate less than usual.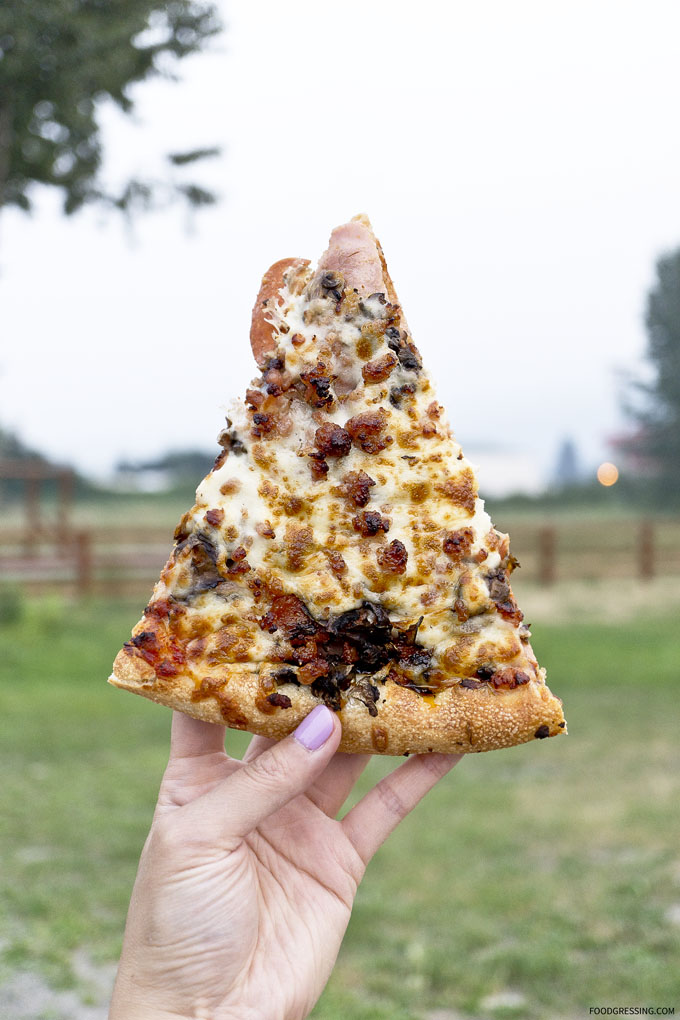 Overall Impression of Red Tomato Pies
I generally enjoyed the Canadian Eh! pizza we ordered which had great flavour and a tasty crust. A great pizza for some greasy comforts but otherwise moderation would be key. Rating: 3.5/5
Red Tomato Pies
Address: 519a 9th Ave North, Golden, BC
Website: www.redtomatopies.com