I have been a fan of popbar ever since they expanded into the Metro Vancouver. Their natural, preservative free and made fresh daily gelato treats are very tasty in my books. I had already been to popbar at Metrotown and Tsawwassen Mills so I was excited to visit their Fraser Valley location at Highstreet Mall in Abbotsford.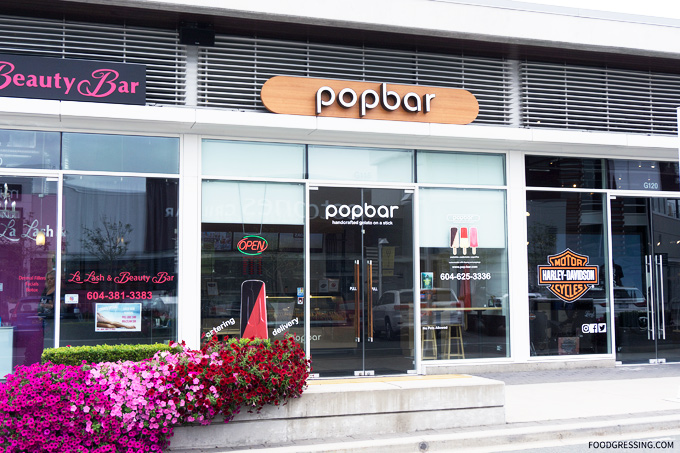 Disclosure: I visited this location as media and received complimentary products to try.
Highstreet Location
Compared to the other BC locations which are small outlets within malls, popbar Abbotsford is more of a stand-alone store. They have their own dining table area.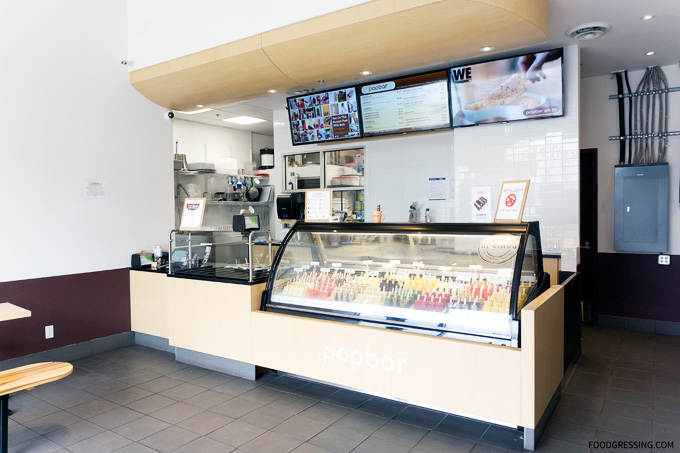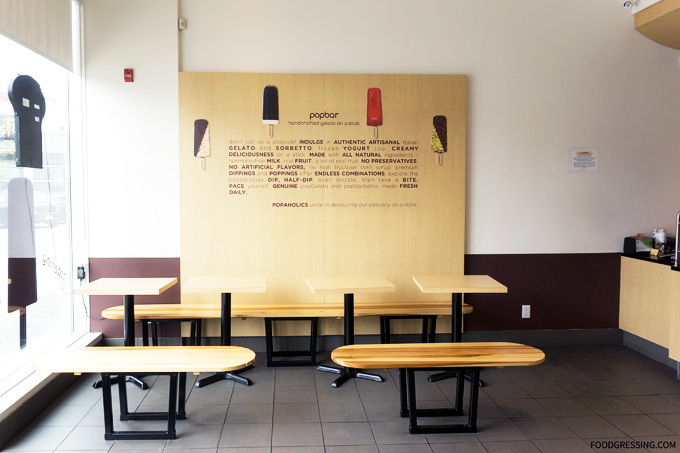 I also noticed that popbar Abbotsford has quite a few products for sale. There are popspreads (like almond crunch and almond spread) and poppings to go (including chocolate espresso beans, white chocolate almonds and more).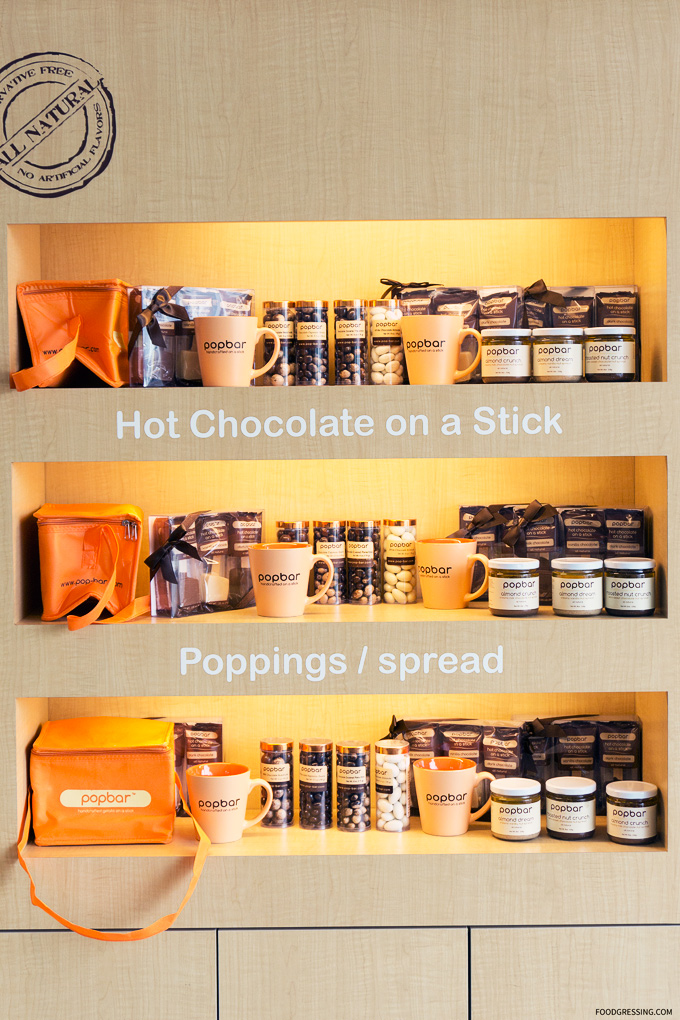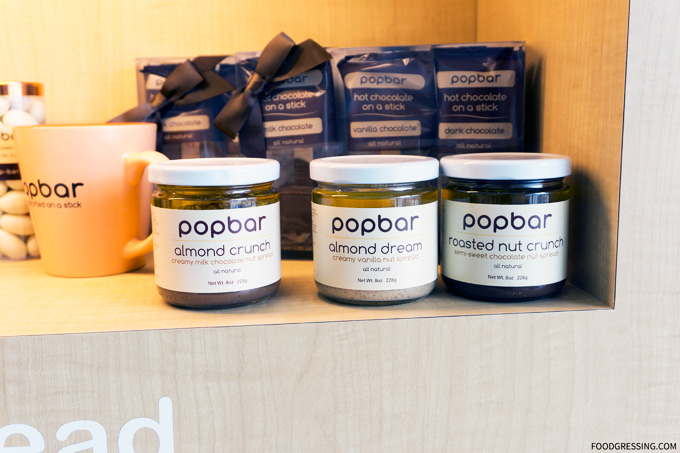 popbar Abbotsford menu
Like other popbar locations, the Abbotsford store offers a tasty array of treats include the popSorbetto, popGelato, yogurtPop, ultimate double shake, hot chocolate on a stick, frozen hot chocolate, popaccino and more.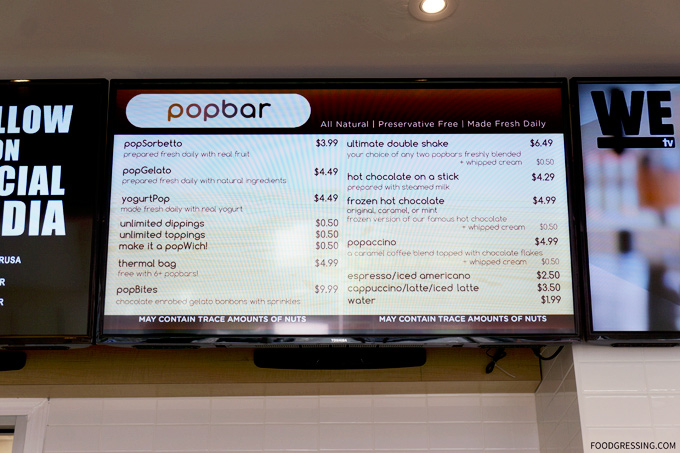 You can customize each treat with unlimited dippings or poppings for $0.50 each. You can also make it a popwich (a gelato sandwich) for $0.50. Also on the menu are a few espresso-based drinks like cappuccino, latte, and so forth.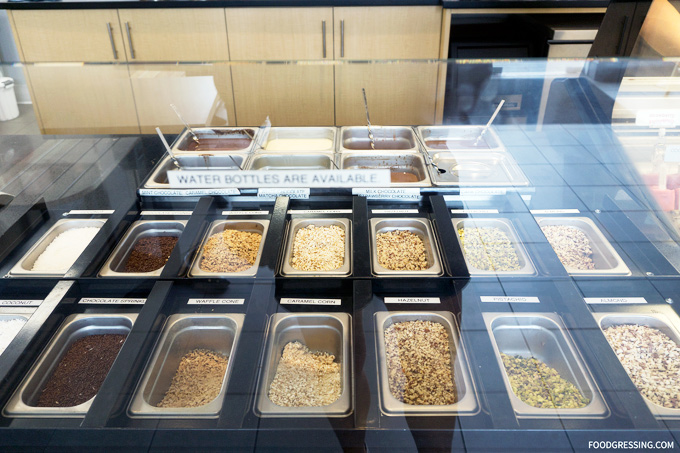 What I Tried
I tried the strawberry yogurt pop ($4.49) with a white chocolate dip ($0.50) and waffle cone topping ($0.50).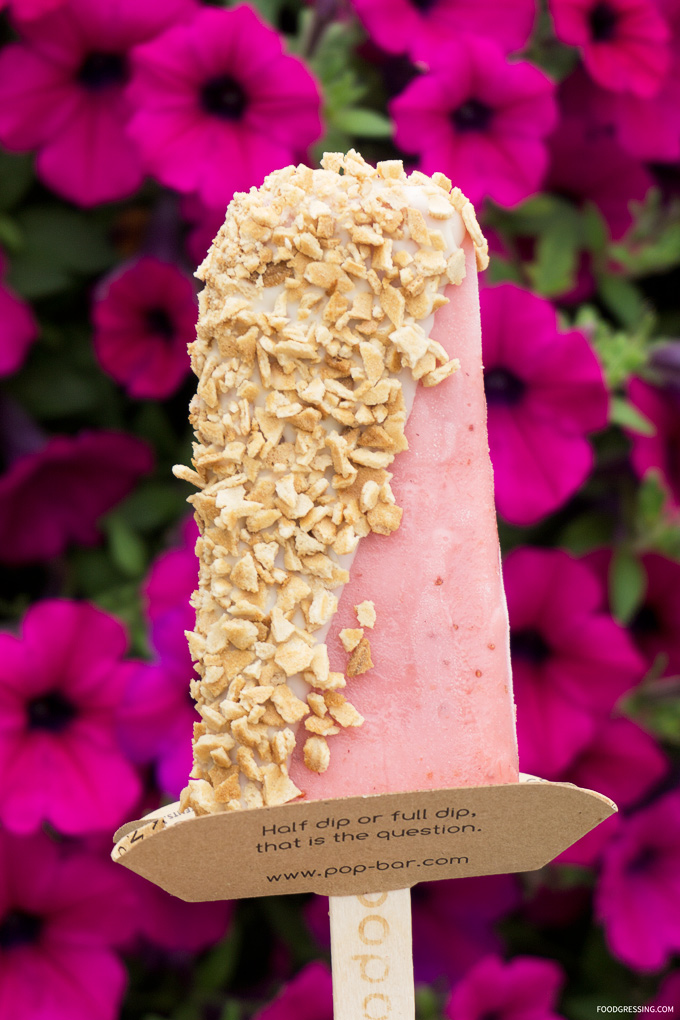 I also enjoyed the dulce de leche gelato ($4.49) popwich (+$0.50) with chocolate sprinkles (+$0.50), white chocolate dip ($+0.50) and a green tea drizzle (+$0.50). I've enjoyed the popwich in the past and this did not disappoint. I absolutely love the cookies that they use because they are absolutely crunchy.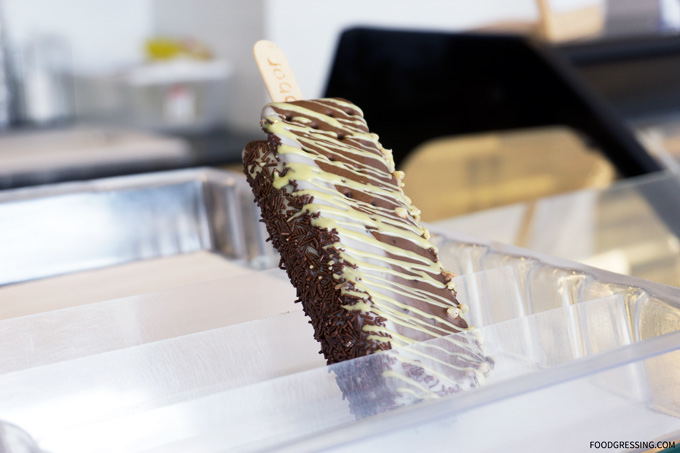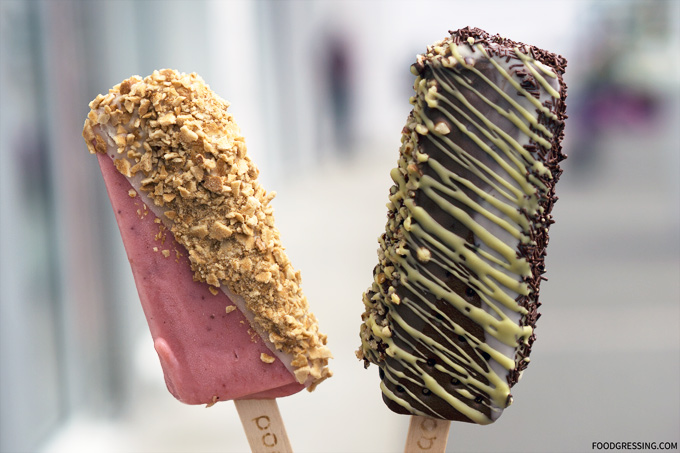 Overall Impression of popbar Abbotsford
I really enjoy how popbar Abbotsford has its own dining area where you can sit down and enjoy the treats with friends. The treats are made with quality ingredients and have a very nice flavour. I would recommend giving them a try.
Popbar Abbotsford
Address: 3122 Mount Lehman Rd G115, Abbotsford, BC
Website: ‎www.pop-bar.com/abbotsford/