Newly opened in the Commercial Drive Neighborhood is Oh Sweet Day! Bake Shop specializing in cheesecakes, pies, tarts, shortbread cookies, and more.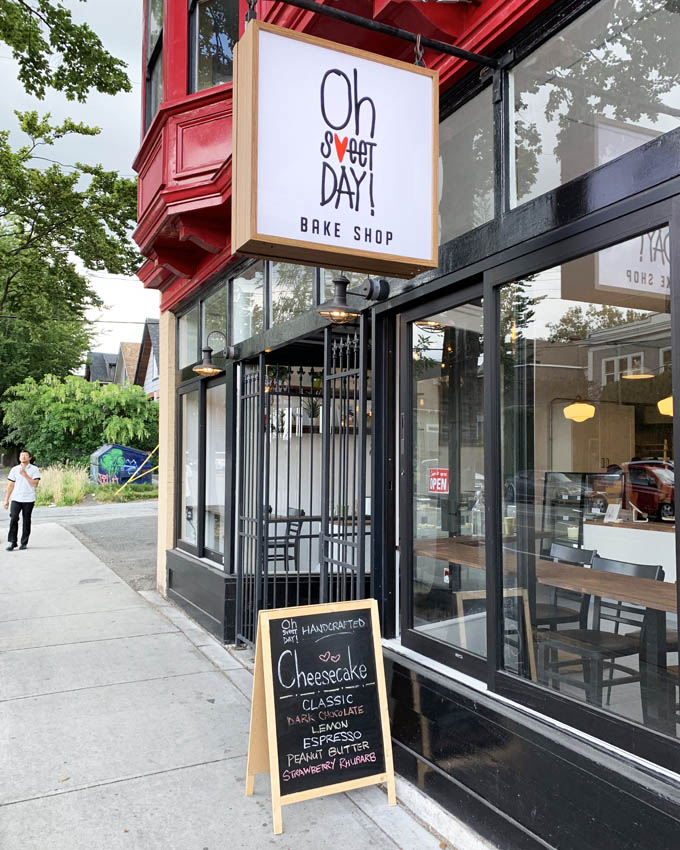 Oh Sweet Day! is owned and operated by Fanny Lam who is a local food blogger and she has been selling her Instagram-worthy treats at Farmer's Markets across the Lower Mainland for the last two years.
Last holiday season, Fanny published a cookbook, Oh Sweet Day! A Celebration Cookbook, featuring recipes that use simple, familiar ingredients to create delectable desserts that are too lovely to eat but too delicious not to.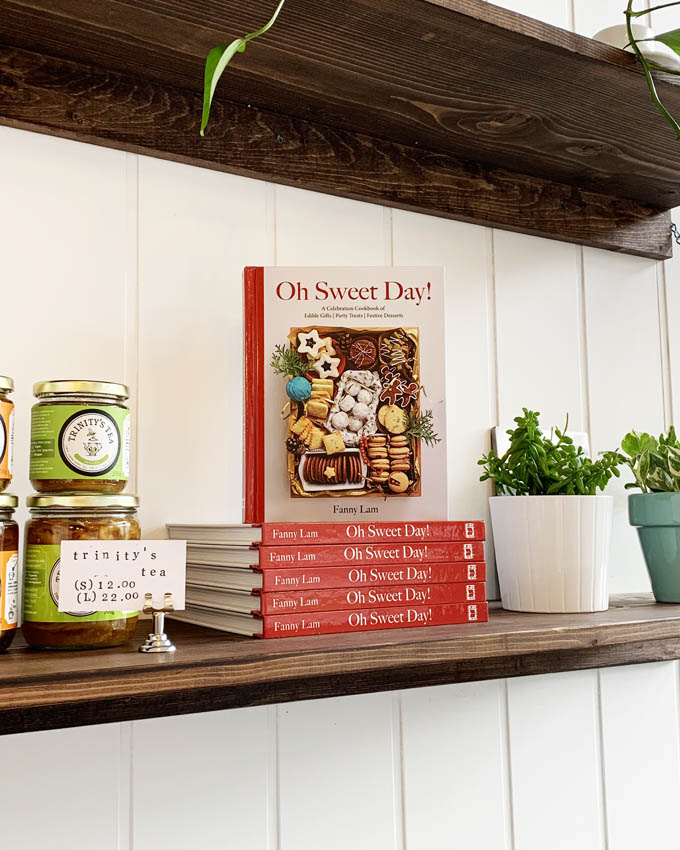 I heard about Oh Sweet Day! opening via Instagram and decided to check out the bricks and mortar location.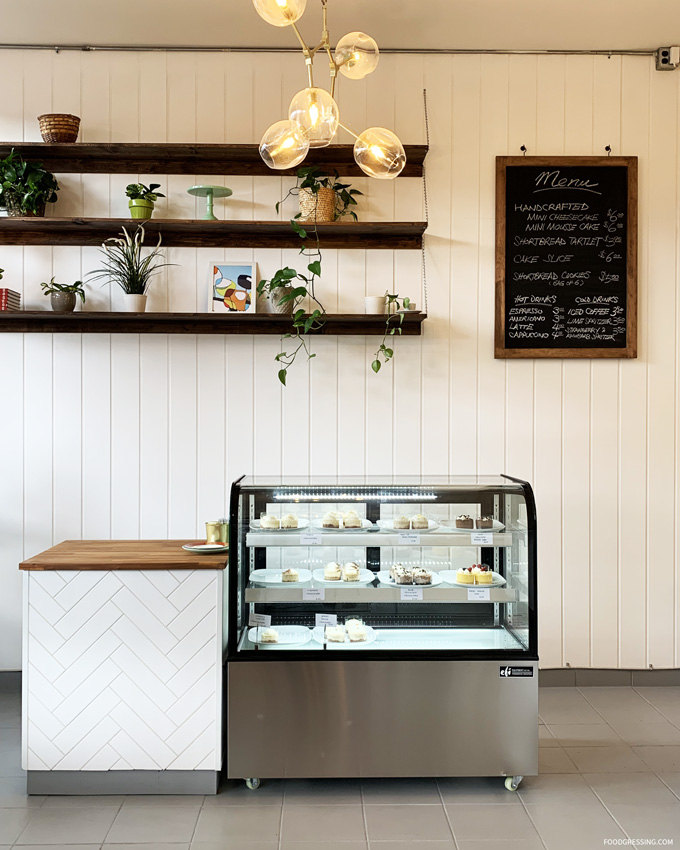 The bake shop smelled amazing already from the outside and I was excited to see what they had to offer. The interior was minimalistic and had charming, rustic farmhouse style.
The treats are made on-site at the shop and I could even see Fanny and her team at work in the back. One of the staff mentioned to me that they had been just open two weeks and will be rolling out more items to come.
So far, they have a tantalizing array of individual-sized cheesecakes ($6.00) in flavours like Mango Mousse, Dark Chocolate Mousse, Peanut Butter and so forth. There are some vegan and gluten free options available like the vegan, gluten-free lemon cheesecake. There were also a few tarts, cookies, and cakepops available.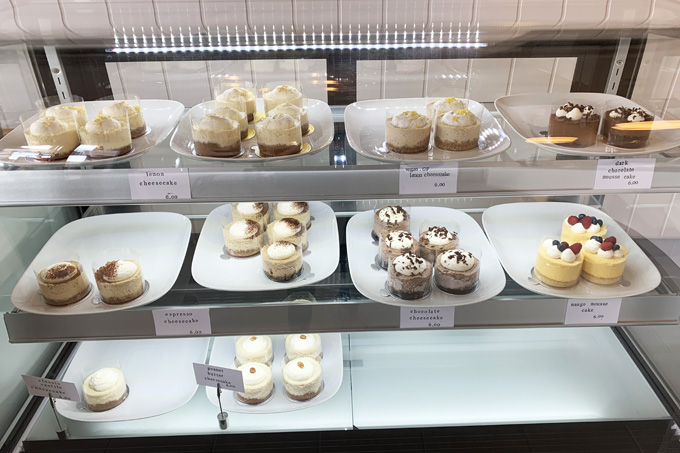 I bought an Espresso Cheesecake ($6.00) and a Lemon Lavender Tart ($3.50) to enjoy at the location. Both items had a lovely, homemade sort of feel.
The Espresso Cheesecake was silky, luscious, creamy with the bitterness of the espresso offsetting the richness and tanginess of the cheesecake. It had just the right amount of sweetness and not too coffee-ish. The graham crust was wonderfully crumbly.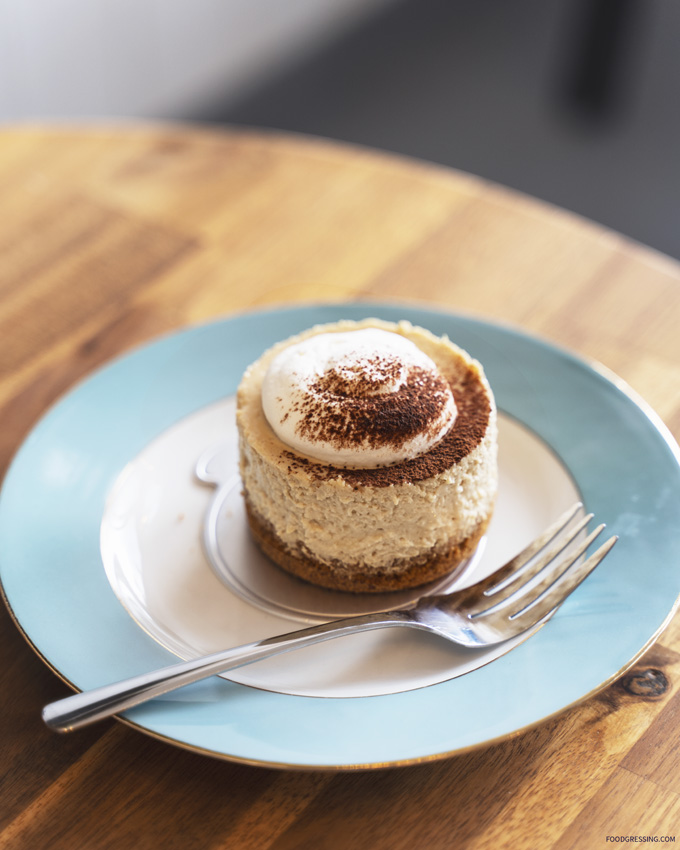 The Lemon Lavender Tart had a zesty lemon filling with some subtle lavender notes and topped with blueberries.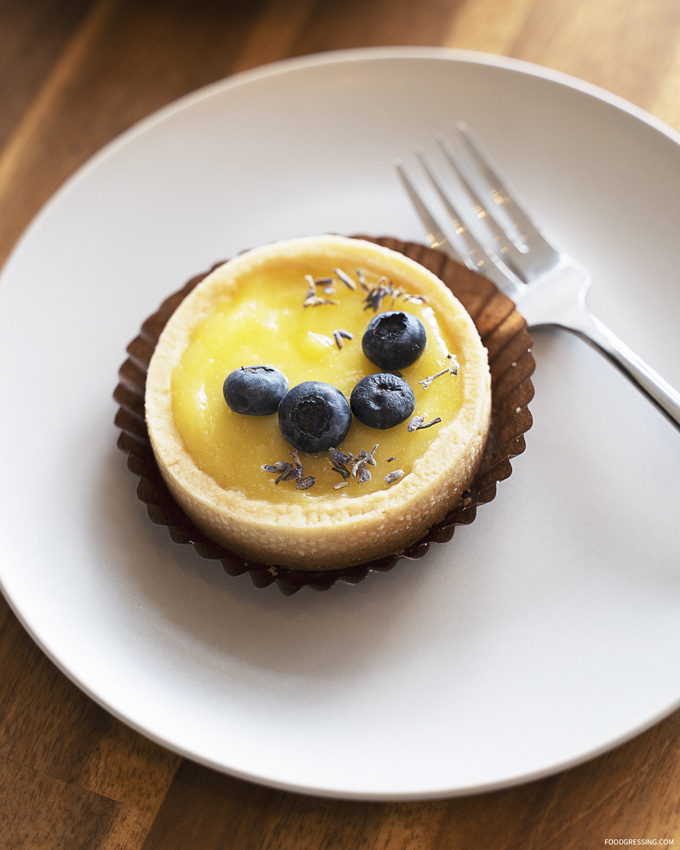 I bought some shortbread cookies ($5 per bag) in Classic Vanilla, Earl Grey, Matcha, Dried Cranberry Pistachio, Dark Chocolate and Lemon Lavender.
Fanny also offered my son a lemon cake pop as she thought it was nice that he was having tea time with his mom.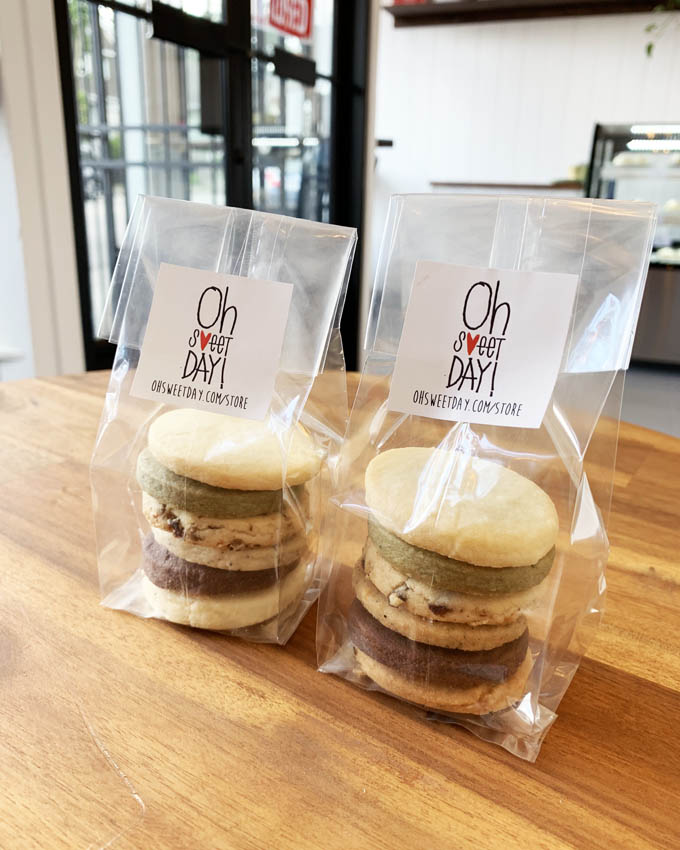 Overall Impression
I had a lovely time at Oh Sweet Day! Bake Shop and look forward to seeing what they have to offer in the future.
---
Oh Sweet Day Bake Shop
1706 E 1st Ave, Vancouver, BC
www.ohsweetday.com/
Update: We tried more of their Mini Cheesecakes flavours like Black Sesame; Ube; Salted Caramel and Lemon. These were smooth, luscious and delicious as usual!