Taking part in weekend brunch is a decidedly indulgent and wonderful way to enjoy your time off. At Notch 8 Restaurant located inside the Fairmont Hotel Vancouver, weekend brunch is a delicious affair with Chef-led action stations, hot and cold offerings and a decadent dessert bar. The brunch is available on Sundays from 11:30 am to 2:30 pm; adults $59 and $29 for kid 12 and under. Having enjoyed Notch 8's breakfast buffet, I was excited to try Notch 8's weekend brunch. Here is a look at my experience.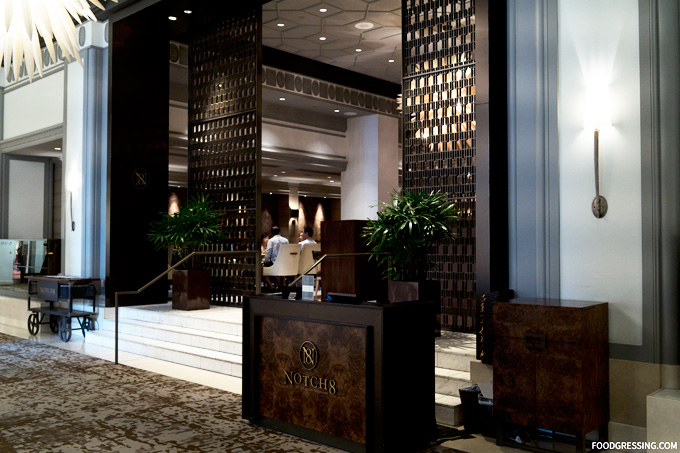 Disclosure: I visited Notch 8 as media where my meal was complimentary. Opinions are my own.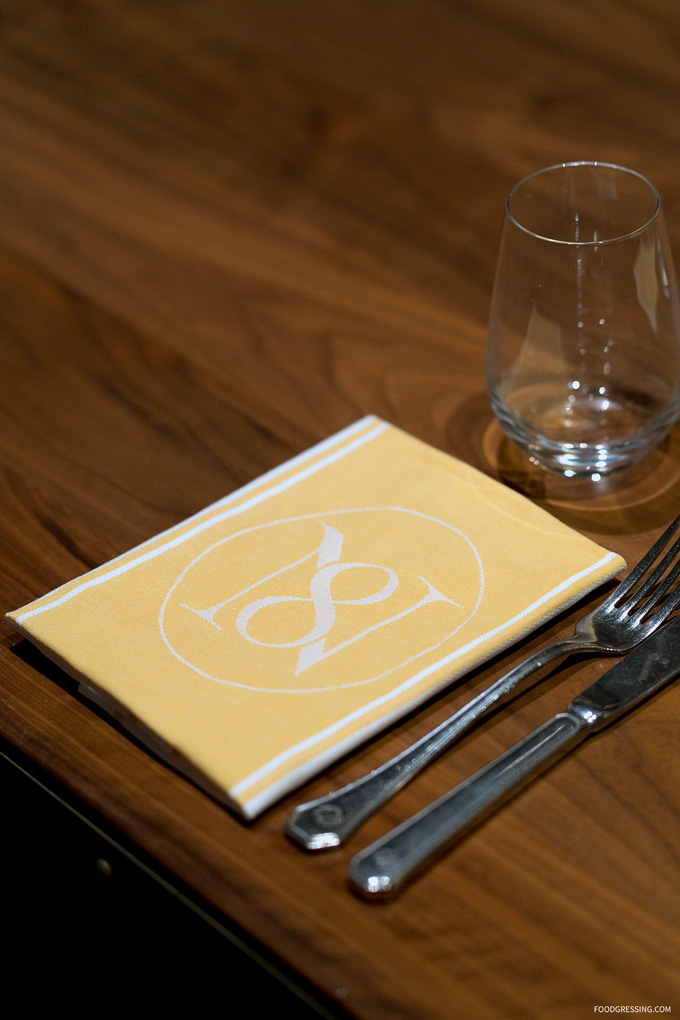 To start, diners can choose from either a mimosa or Caesar cocktail as part of the buffet.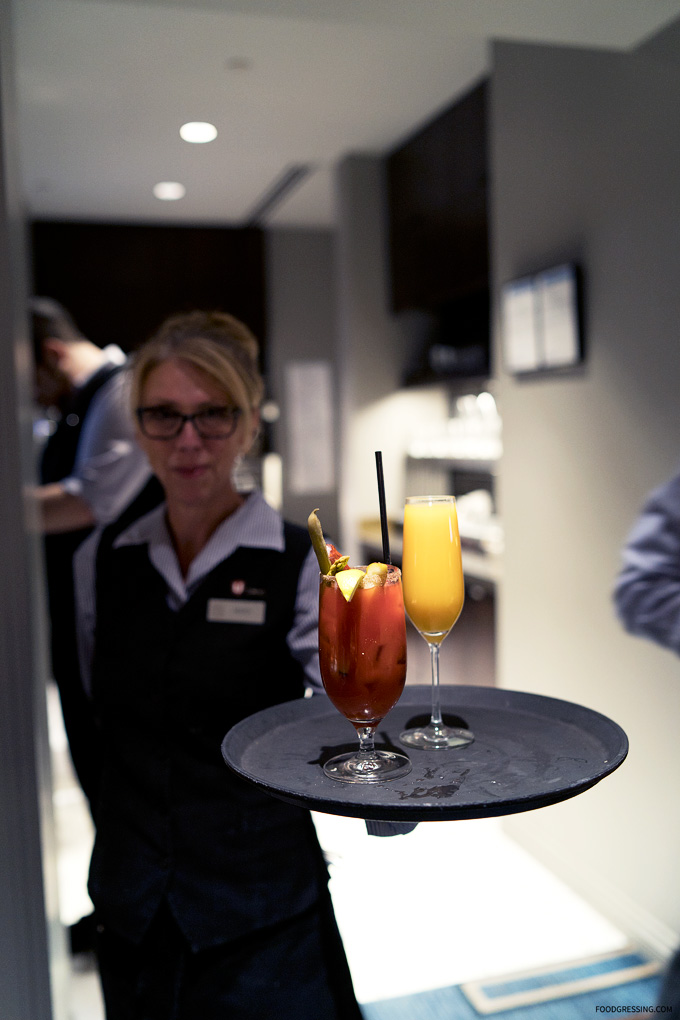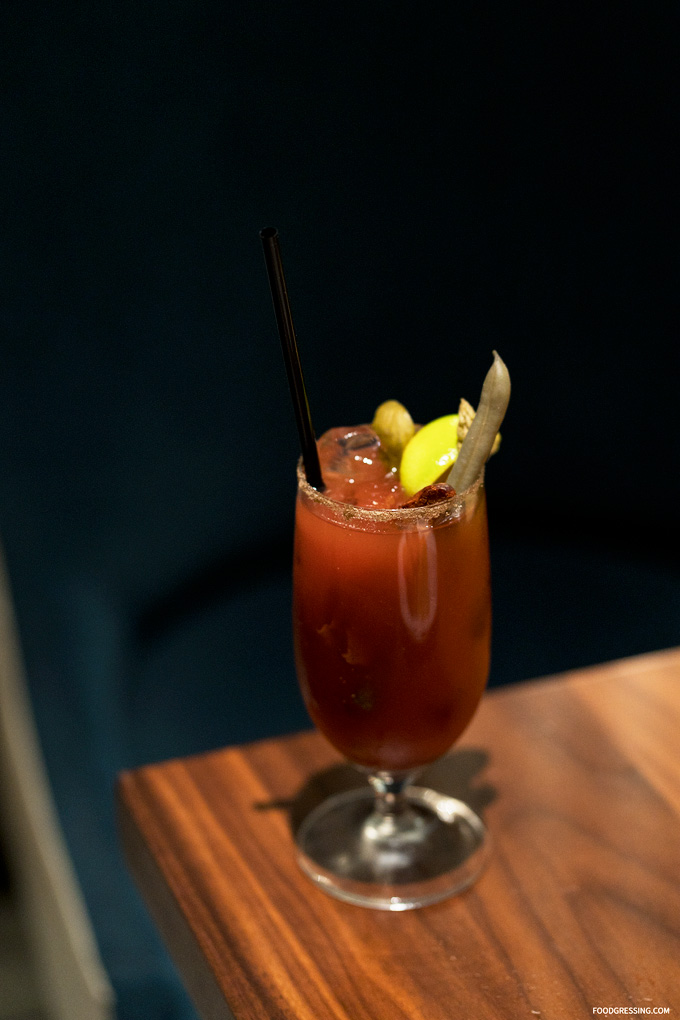 The buffet has a variety of offerings and is organized into different sections.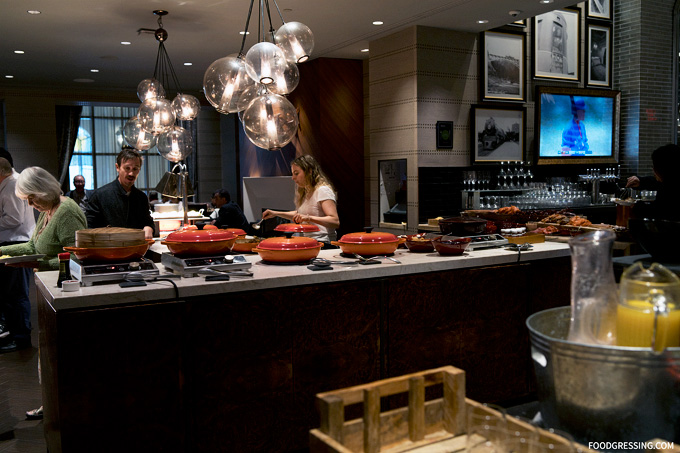 The pastry section features rustic artisanal bread, cereals, fresh pastries, juice, smoothies, whole fruits as well as carved fruits. Some of the cold offerings include coconut chia seed pudding and salads (like heirloom tomato bruschetta salad).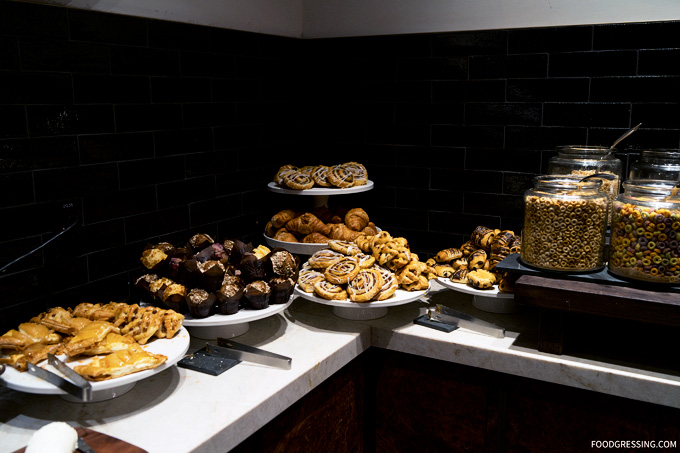 The charcuterie section features cheese boards as well as seafood platter with hot smoked salmon, sockeye candied salmon and cold smoked prawns.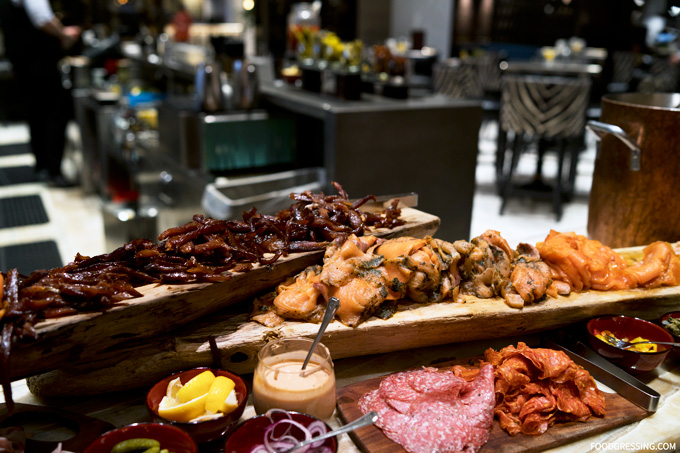 Hot offerings are aplenty and include steamed dumplings (like har gaw and siew mai), French toast, wild salmon frittata, Canadian Bacon Benedicts, Porchetta Hash and more.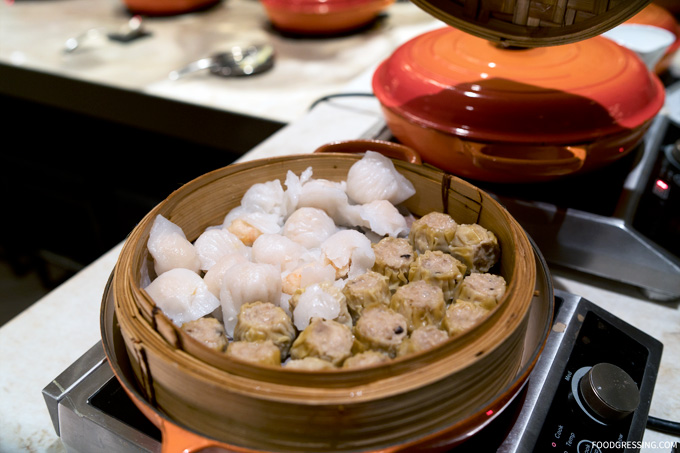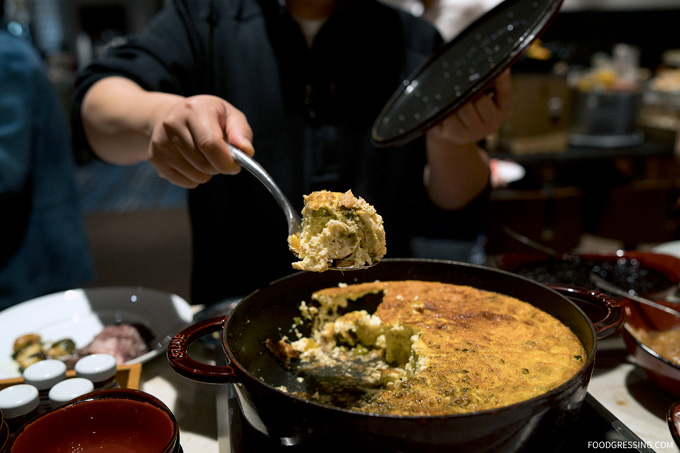 At the carving station, you'll find classic prime rib, the feature rotisserie (it was Turkey when I was there) as well as Yorkshire Pudding and gravy.
Notch 8's Chef de Cuisine Will Lew leads a very elaborate "Eggs on Toast" action station. The dish can certainly be customized to your liking and here is the impressive list of ingredients available:
Eggs:

selection of poached and sous vide eggs free range BC chicken eggs
trout caviar| ikura | masago | lumpfish caviar

Toast: tuscan loaves | brioche | artisan sour dough| blini multigrain
Spreads: smashed avocado | tomato bruschetta | herb garlic neufchatel cream cheese
Toppings: smoked salmon bacon | crab| shrimp| prosciutto | Chorizo
Garnishes: Scallions | chives| dill | micro greens | pickled shallots | grilled cipollini onions
Sauces: Hollandaise| crème friache| motoyaki sauce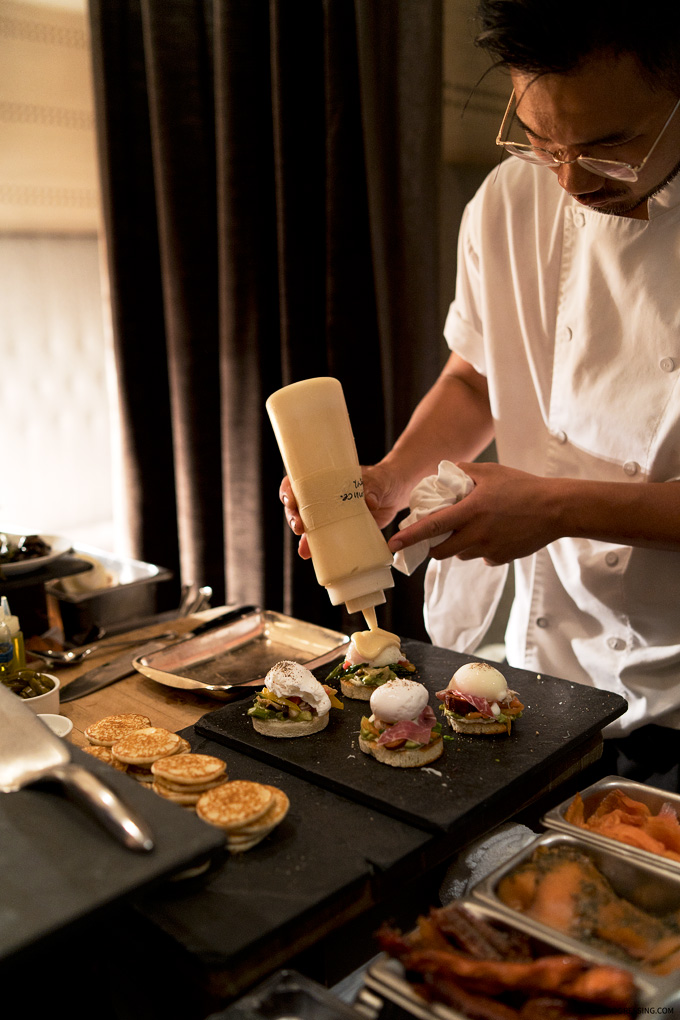 It was very entertaining to watch Chef Will create my customized Eggs on Toast creation complete with a fiery torching.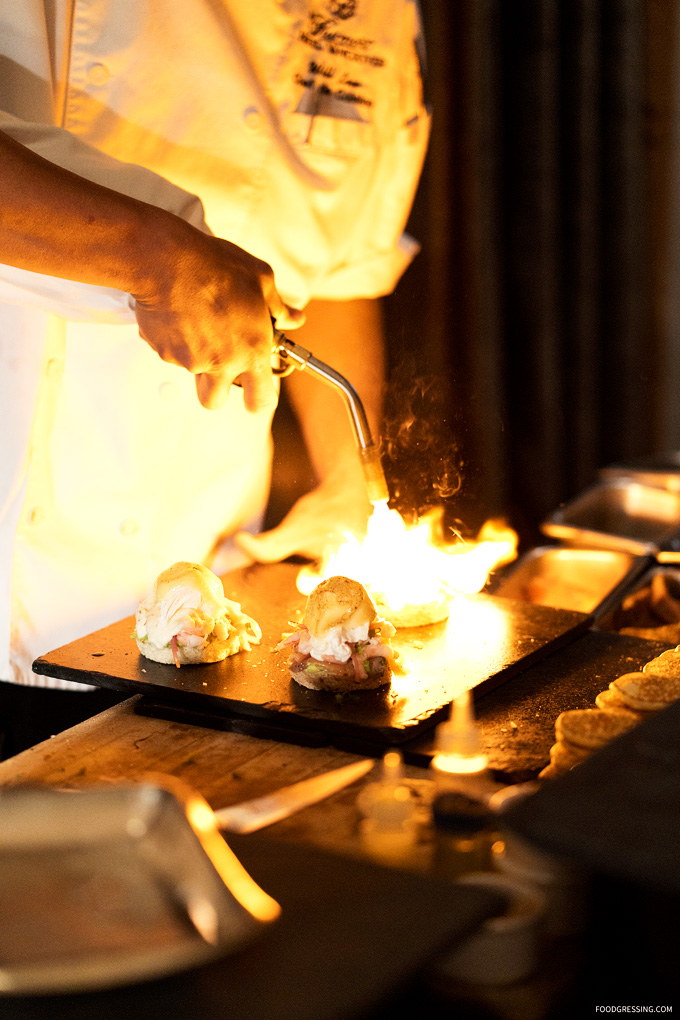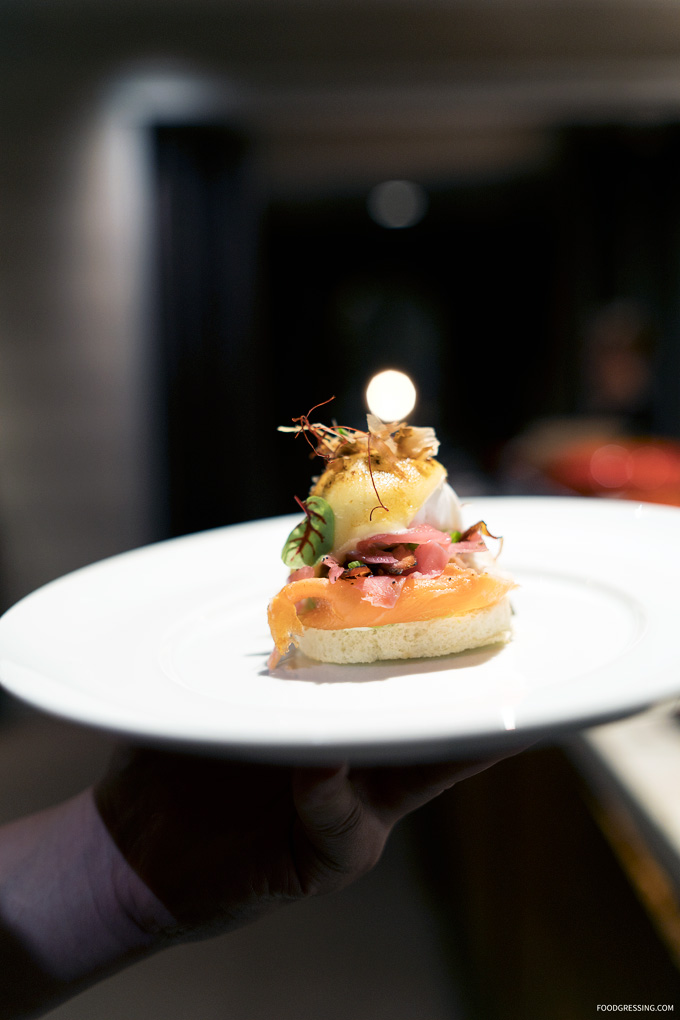 The drool-worthy dessert bar comes complete with a decadent selection that includes strawberry cake, pumpkin bundt cake, crème brulee, pecan pie, sticky toffee pudding, blueberry crumble, the OMG cake, cheesecake.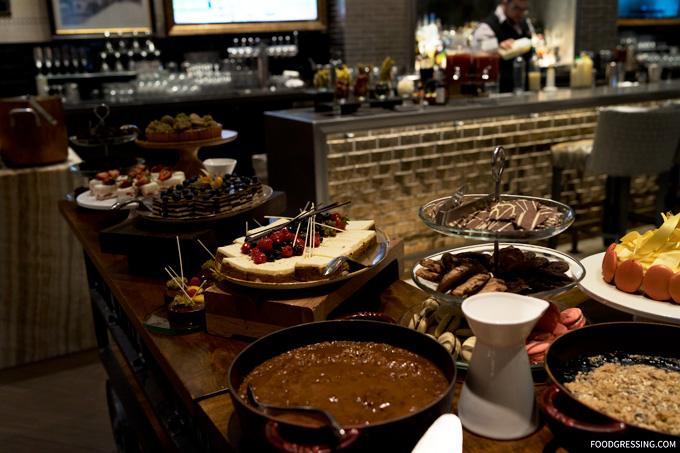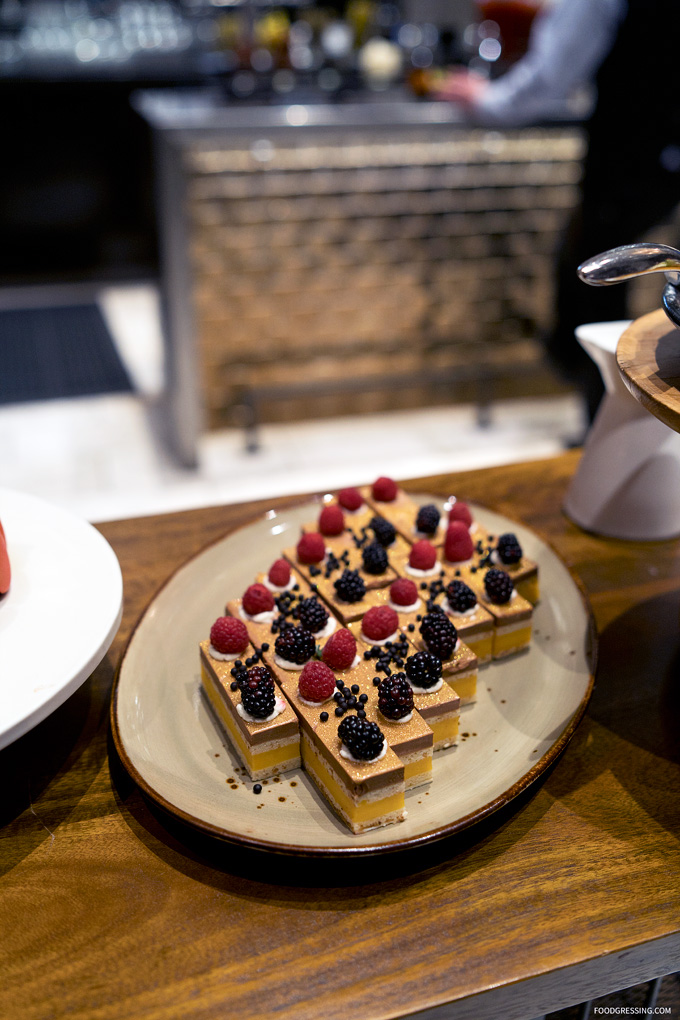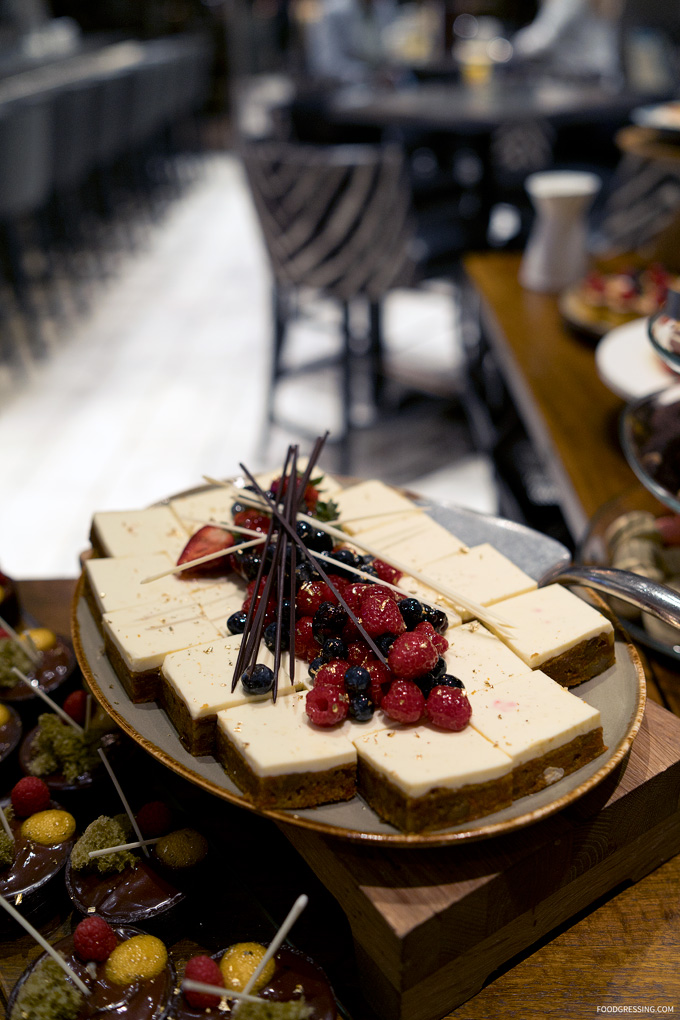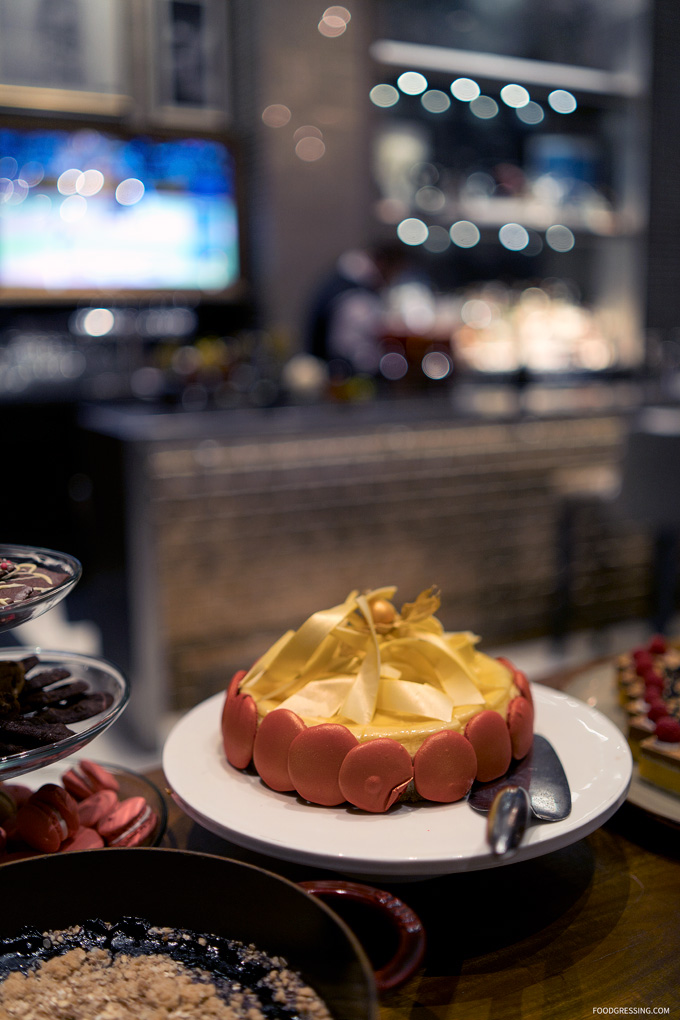 Diners can also enjoy music from a live DJ.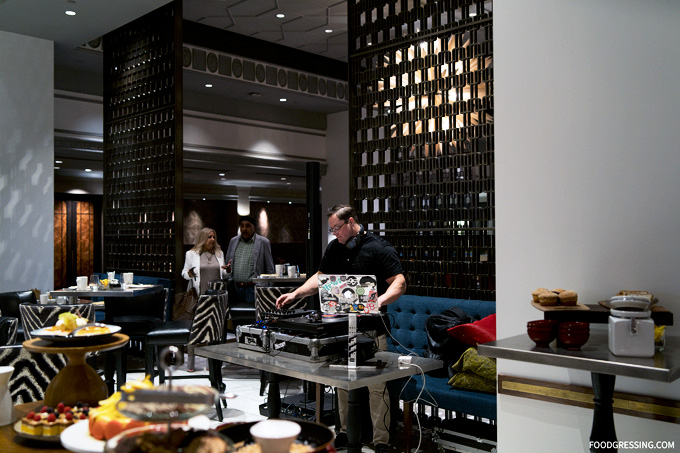 I certainly enjoyed the sweet and savoury offerings at Notch 8's decadent brunch buffet. The weekend brunch buffet at Notch 8 is a great way to gather with friends and family over delicious food in a warm and inviting environment. I would love to revisit in the future and would recommend the buffet to others.
Notch 8 Restaurant & Bar
Address: 900 W Georgia St, Vancouver, BC
Website: www.notch8-dining.com‎