I'm a fan of Notch 8 restaurant having tried their afternoon tea a few times as well as dinner. This past weekend, we celebrated my friend's birthday with a breakfast get-together at Notch 8 Restaurant inside the Fairmont Hotel Vancouver. For breakfast, there is the buffet option as well as a la carte options. Here's a look at my breakfast experience at Notch 8.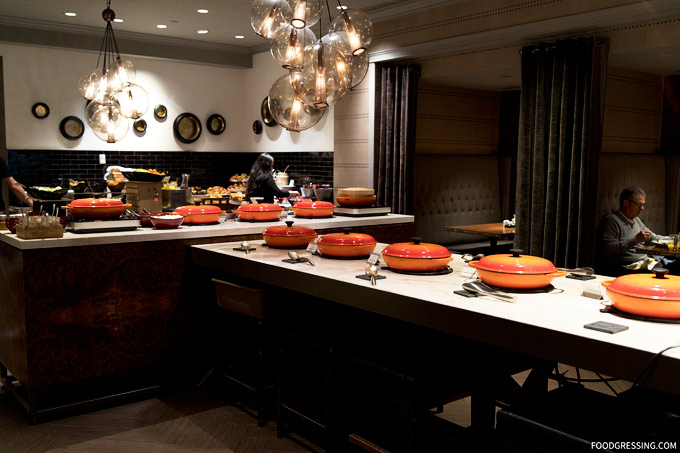 Notch 8 offers two breakfast buffet options. There is the Continental Buffet ($28 per person) which includes a selection of breakfast pastries, cereal, granola, fresh fruit and berries with your choice of fresh juice, freshly brewed coffee or Fairmont teas. You can also opt for the Full Breakfast Buffet which includes both hot and cold morning selections ($34 per person). The hot and cold items are in separate sections of the buffet area.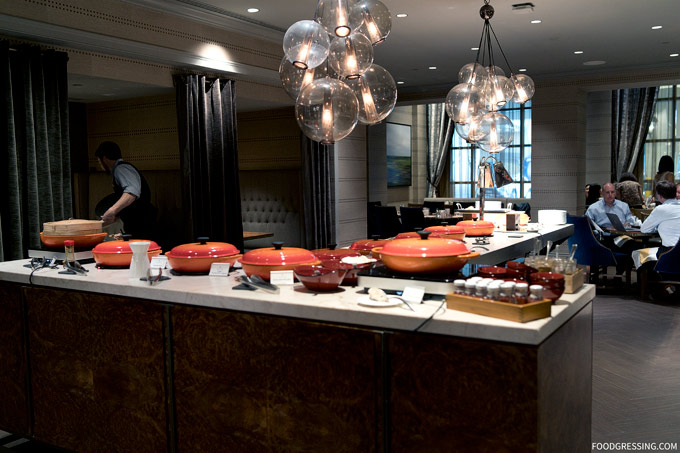 In general, I thought that there was a lot of variety with the breakfast buffet. It was nice that they offered gluten-free breakfast bread and muffins. For the hot section, there were buttermilk pancakes, Irish steel cut oatmeal, crepes with poached pear compote, porchetta hash, herb roasted nugget potato, and chicken & apple sausage. There were even some dim sum: steamed pork and shrimp dumplings. The hot food were kept warm in oval stoneware dishes as opposed to the usual stainless steel buffet tray.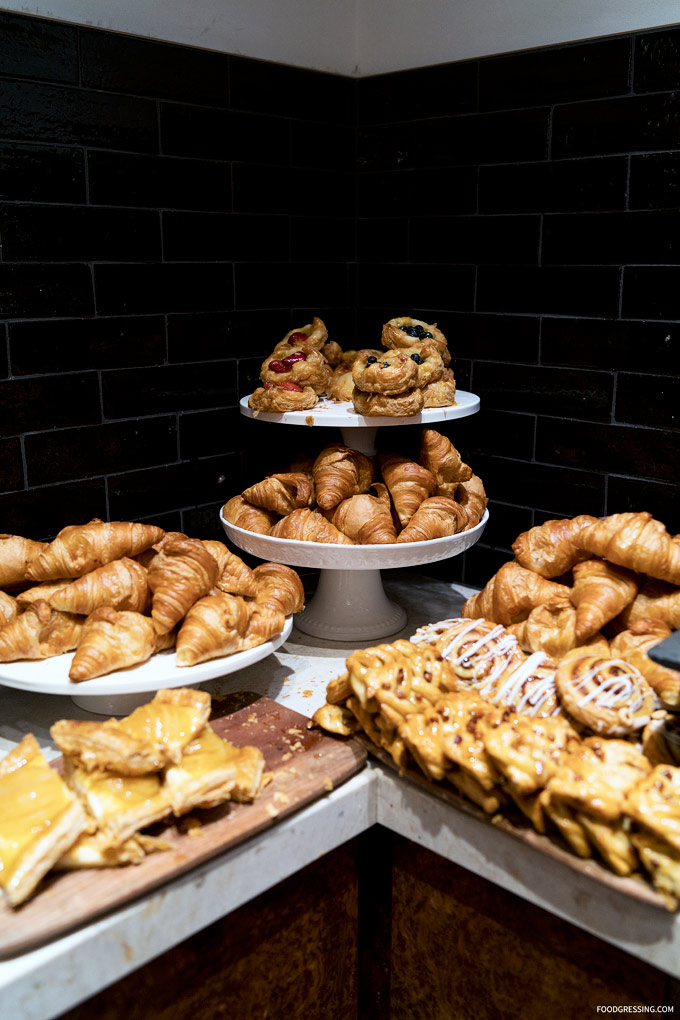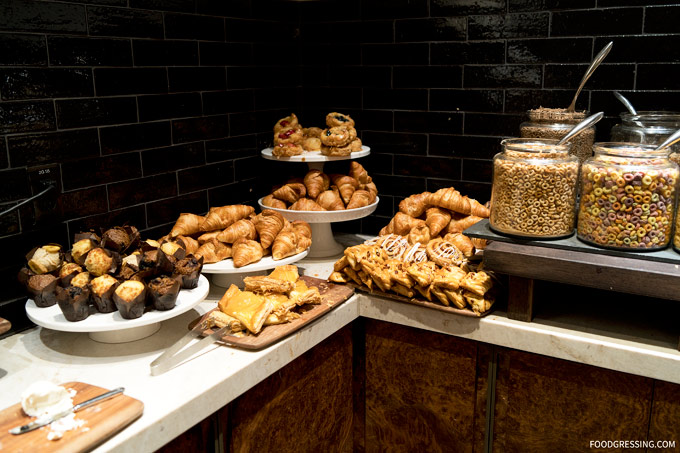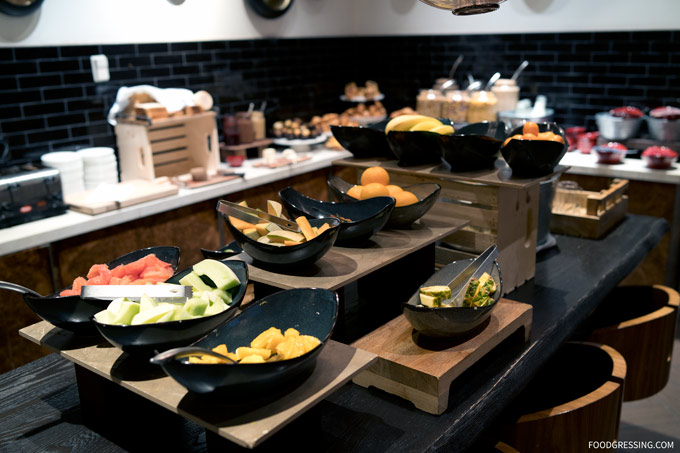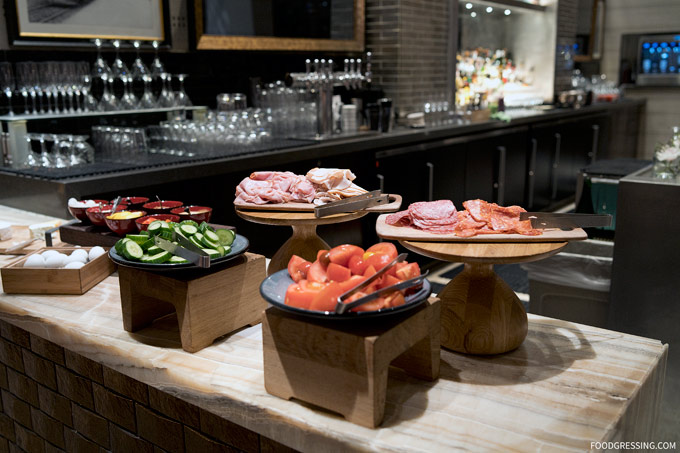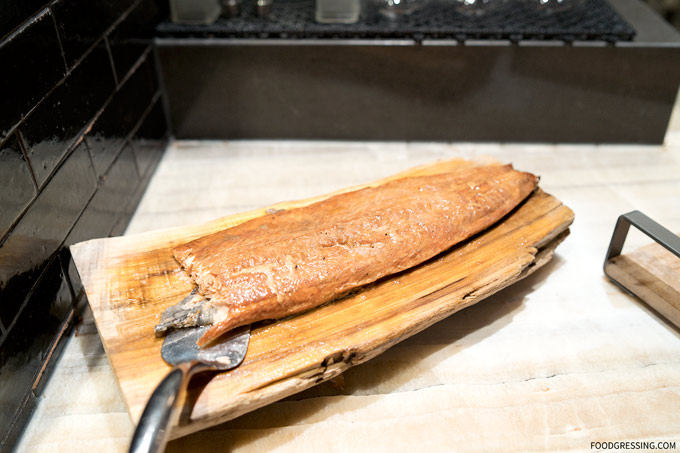 One standout was the hot maple smoked salmon toast with poached egg and hollandaise sauce.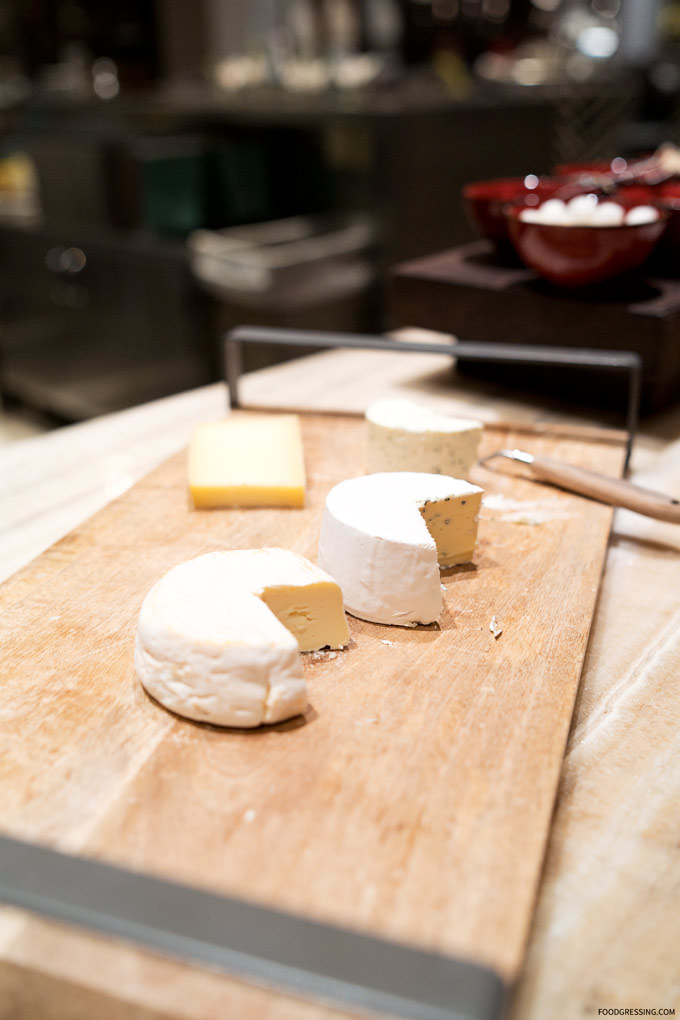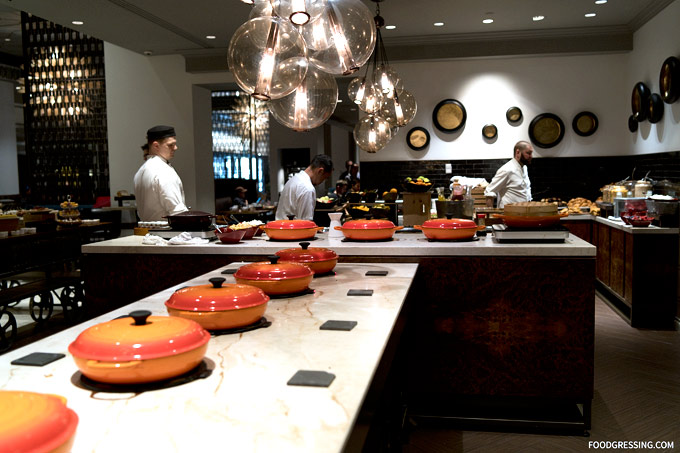 In general, I really enjoyed how everything tasted and the type of food offered. Below is a photo of my plate from the buffet. We had one main server for our party and service was excellent. All hot drinks were ordered through her and she brought them out in a timely manner. There was an automatic 15% gratuity which was added to our bill.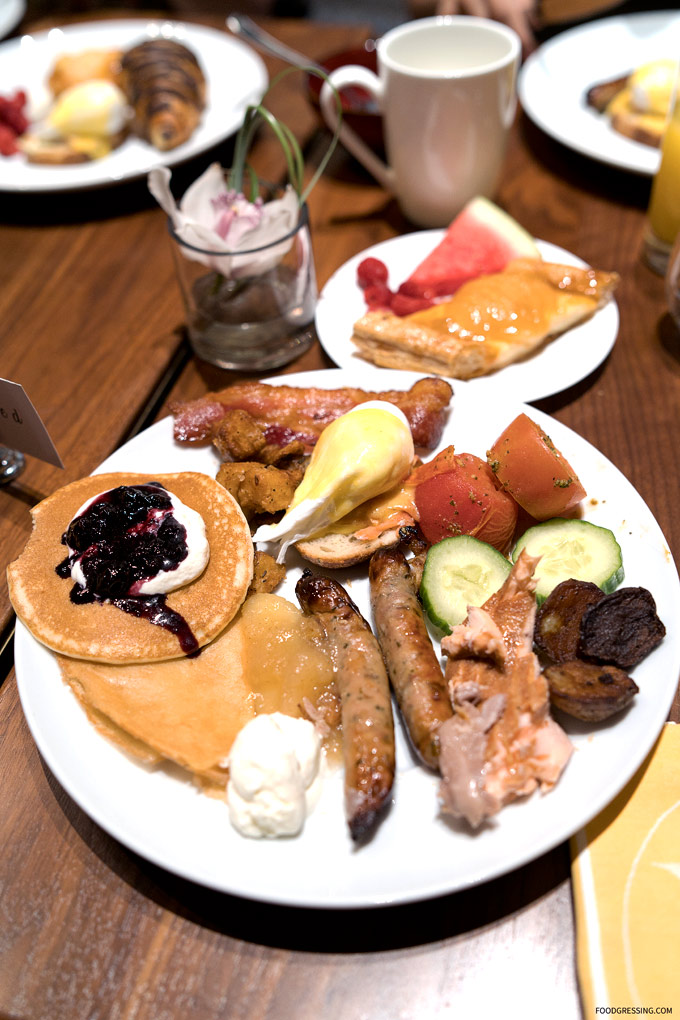 What was also great about dining at Notch 8 was that our party could opt for the buffet and a la carte. That is, they did not enforce everyone at the table to have the same thing. It was really nice of them to be flexible in that sense. One of girls in our group had this lovely Ricotta Honey Toast featuring honey fig walnut whole wheat loaf, stone fruits, vanilla mascarpone, pistachio brittle and maple syrup.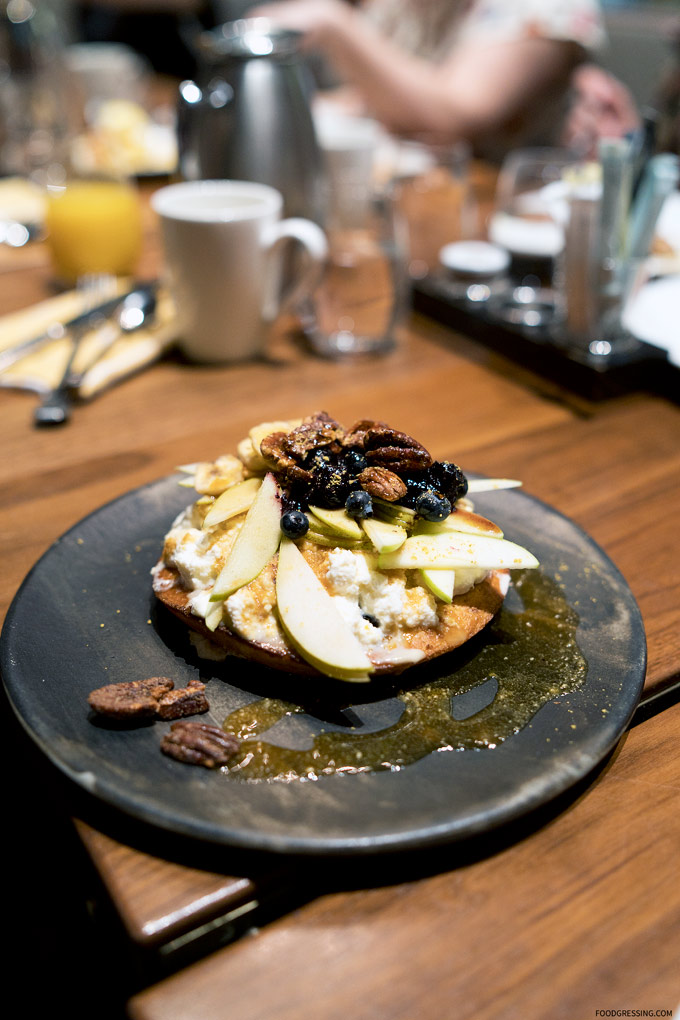 Thanks to Notch 8 restaurant, the birthday girl received a special dessert platter featuring some of Notch 8's popular desserts. This included the following:
#OMG cake: a seven layer chocolate mousse cake with hazelnut praline and passion fruit gel
Brie & Walnut Cheesecake featuring Saskatoon berry, almond crisp, blood orange vanilla bean and ice wine gelee
House made ice cream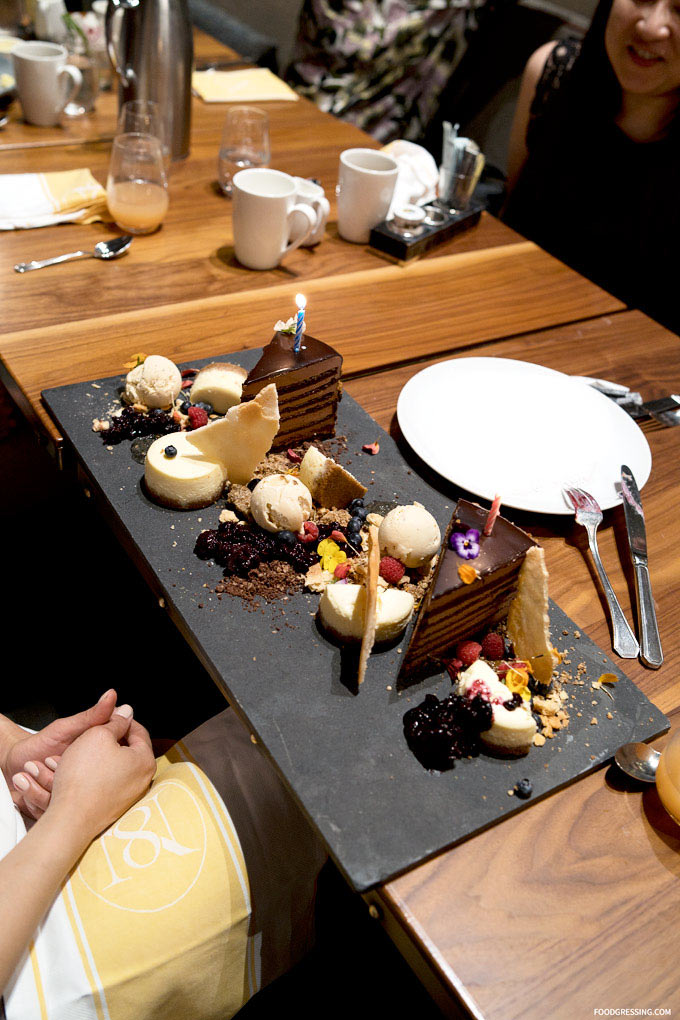 Birthday candles were placed on the two #OMG cake slices. After we sang Happy Birthday, the birthday girl blew out the candles.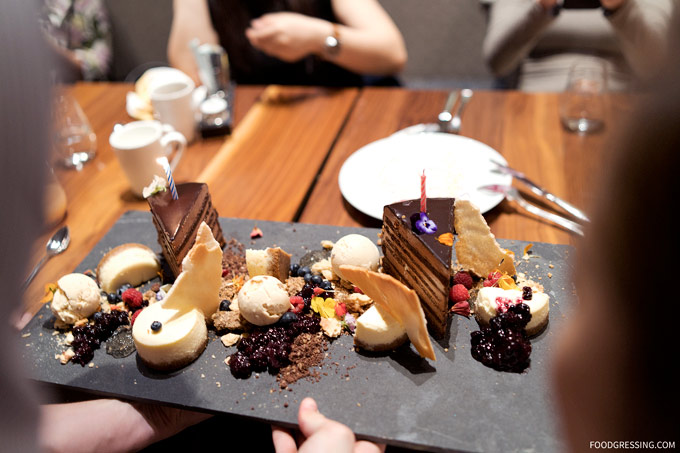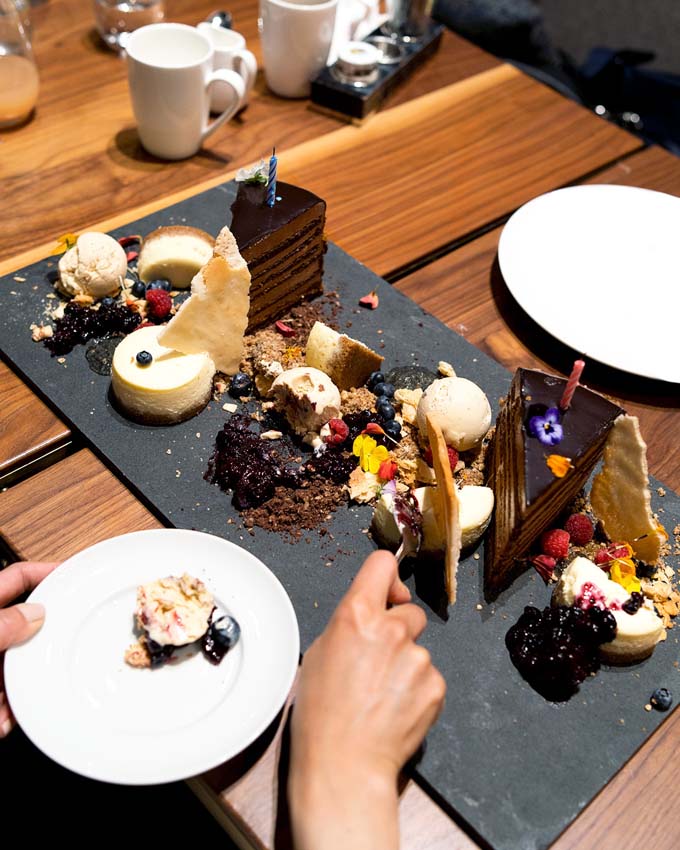 Overall Impression
I really enjoyed the breakfast buffet experience at Notch 8 restaurant. Food tasted great; options were plentiful; and service was 5-star. Our party of 10 had a wonderful time and I would definitely recommend Notch 8 for special events and group dining. Rating: 5/5
Related:
Notch 8 Restaurant & Bar
Address: 900 W Georgia St, Vancouver, BC
Website: www.notch8-dining.com‎