Happy #WorldVeganDay!
I've been enjoying eating more plant-based nowadays and this special Tacofino x Beetbox vegan burrito is one of the tastiest plant-based items I've tried lately.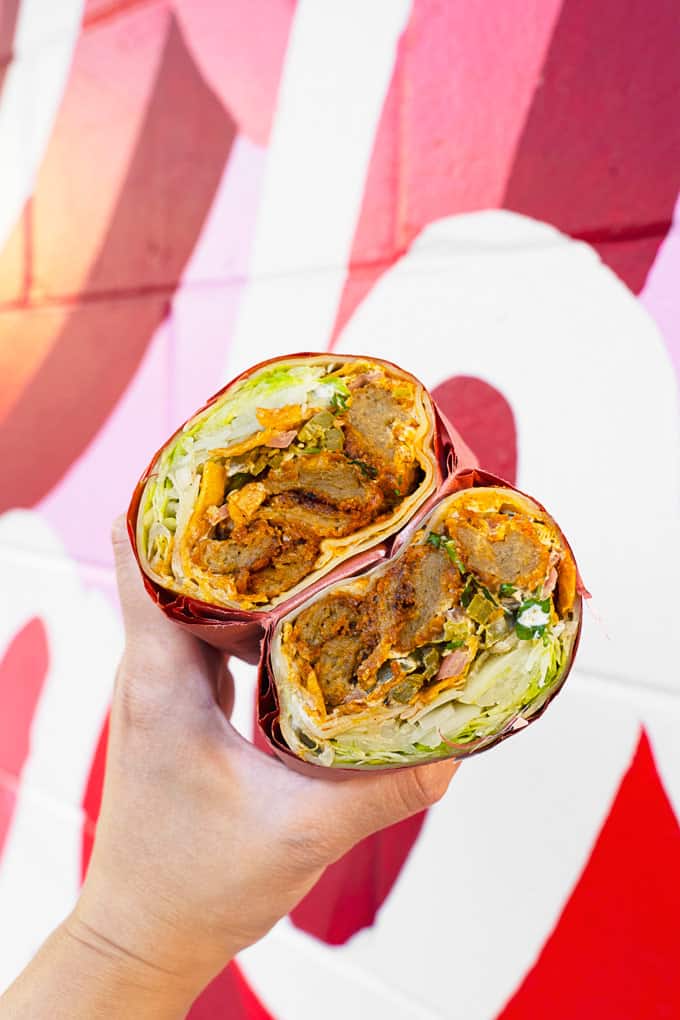 Available until Saturday, November 7 at both locations, the "Not Today, Seitan" is a tasty spin on Beetbox's signature Fried Chick-Un Sandwich and is made with breaded and fried seitan (a vegan meat alternative made from wheat gluten), pumpkin-seed macha, cashew-lime crema, white-cucumber kimchi, lettuce and lime chilaquiles wrapped in a Tacofino flour tortilla.
Priced at $11 and worth it!  I enjoyed the crunchy texture of the seitan as well as the spicy flavours.
Disclosure: I was invited to a media tasting.