Newly opened in the Kitsilano neighbourhood is Nostos Taverna located at 3162 W Broadway. I discovered the Nostos Vancouver as I was in the neighbourhood one day and returned after to try out their menu. It looks like they opened sometime early February 2022.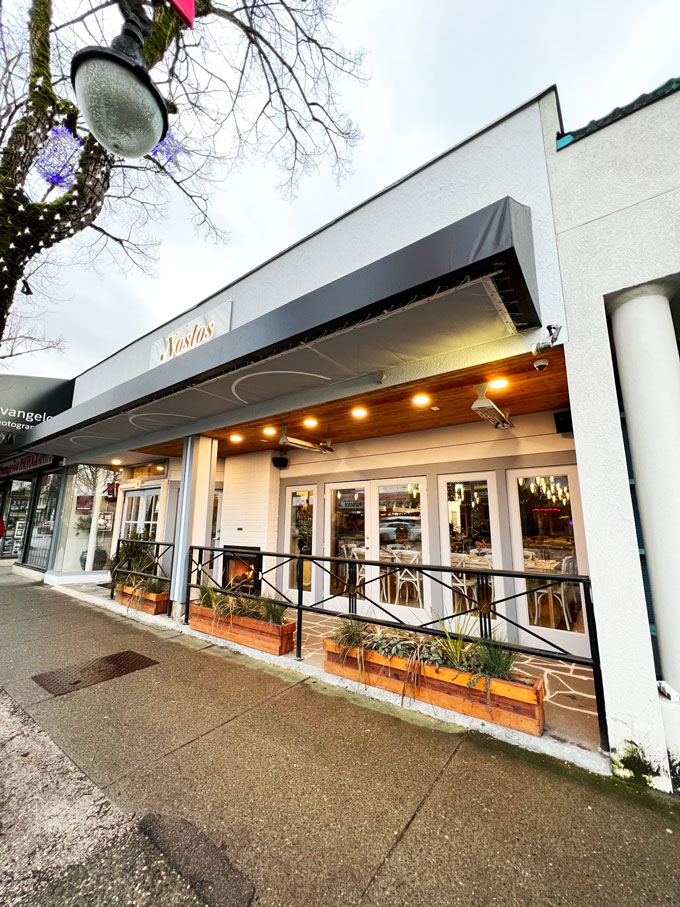 Note: This is not a sponsored post.
The well-appointed interior is spacious and tables are arranged such as to accommodate larger groups.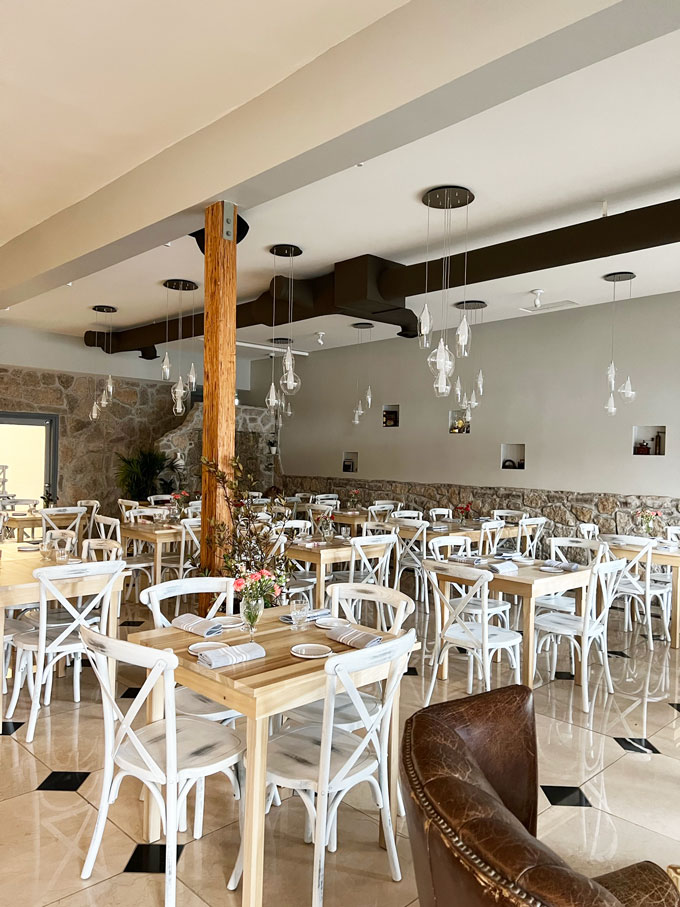 The staff tell me that the restaurant is family-owned and operated and they also run a few other restaurants in the city.
This would support why the restaurant gives me the impression that the team behind it is experience from the approachable menu, nice interior and professional staff.
We started off with a Greek Salad, which had very fresh ingredients (tomatoes, cucumbers, onion, peppers, feta, olives, oregano, olive oil). The feta was not precut and came as a whole piece.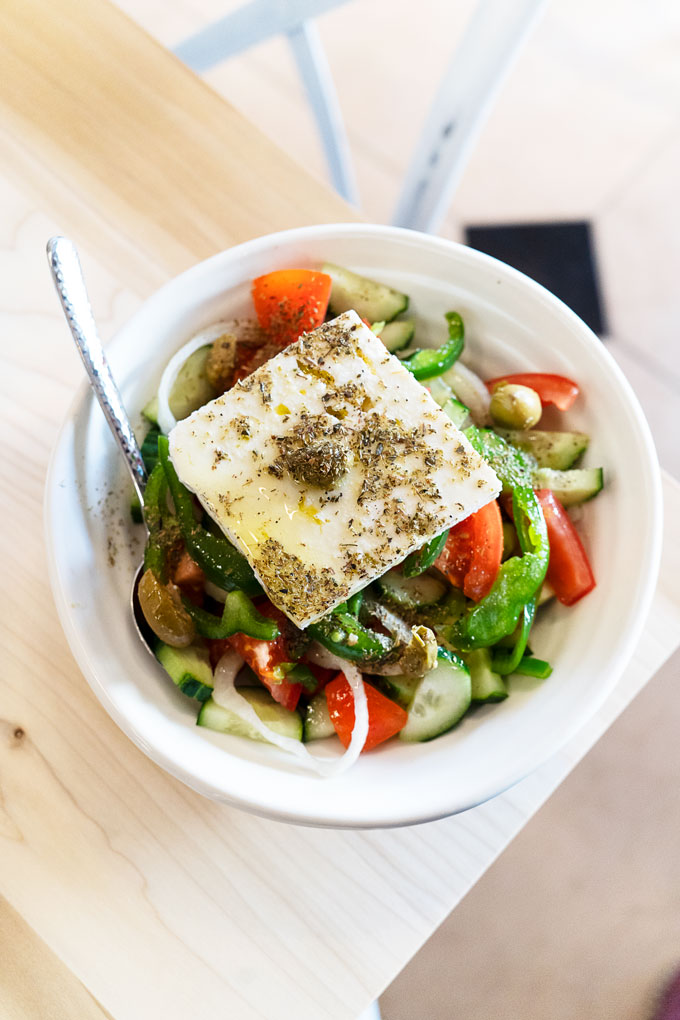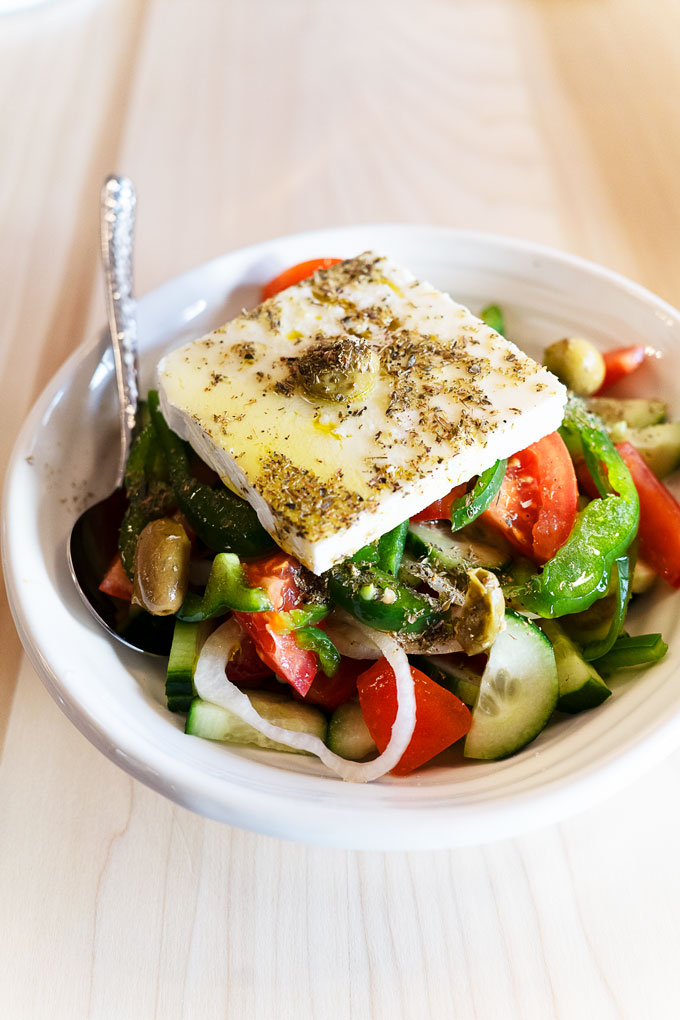 Next we ordered the Dip Trio where you can choose 3 dips. We went with the Tzatziki (Greek yogurt, cucumbers, garlic); Melitsanosalata (Roasted eggplants, onion, garlic, olive oil, lemon, mayonnaise); and Tirokafteri (Feta,olive oil, spiced peppers).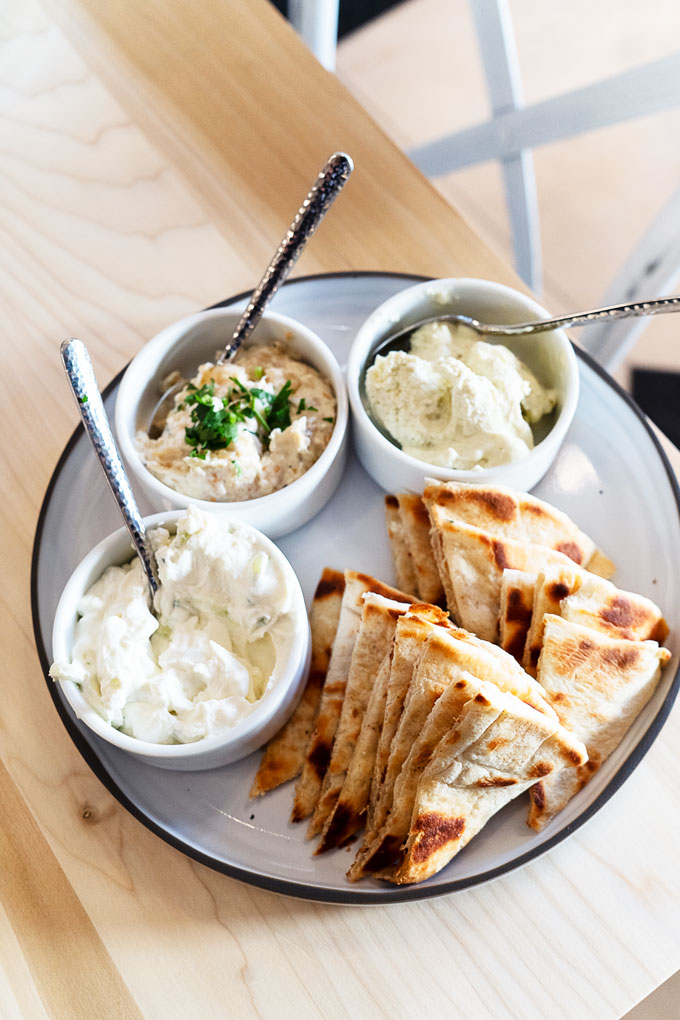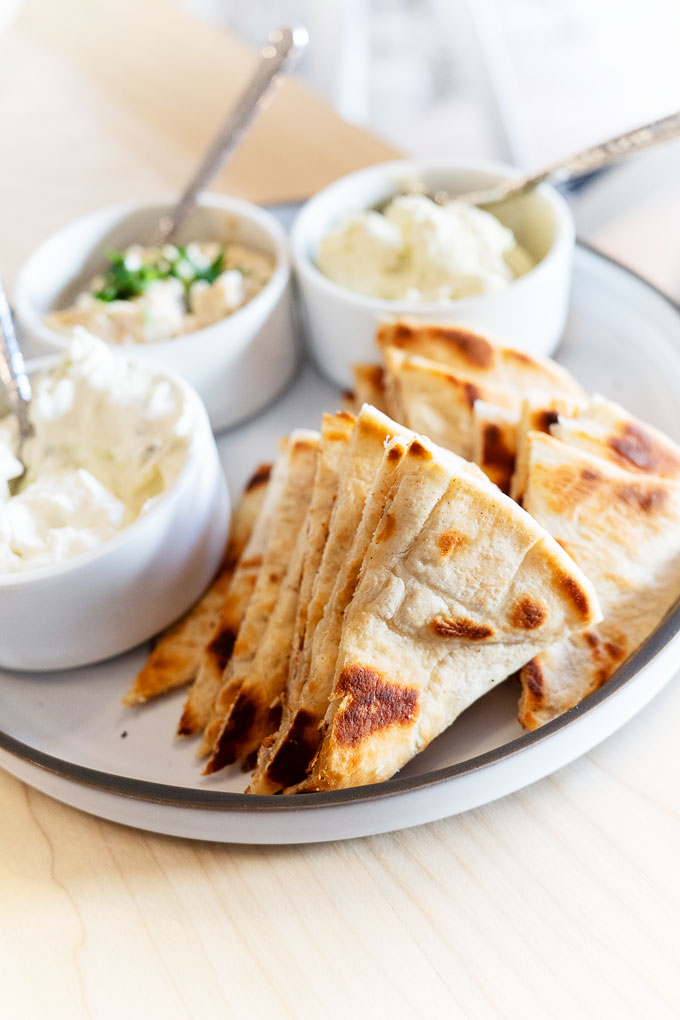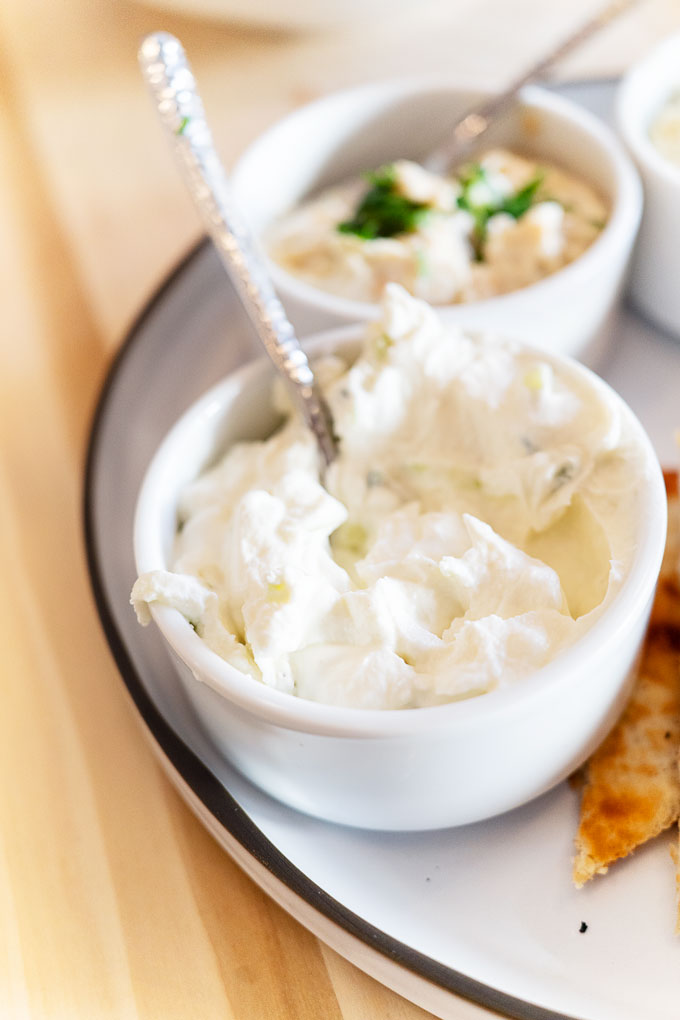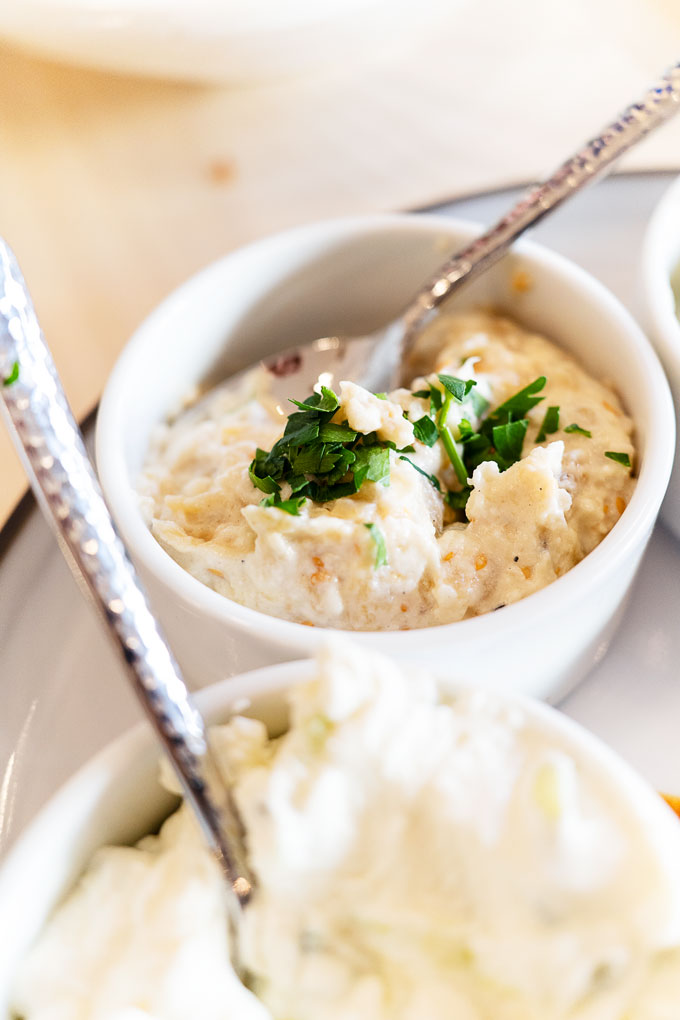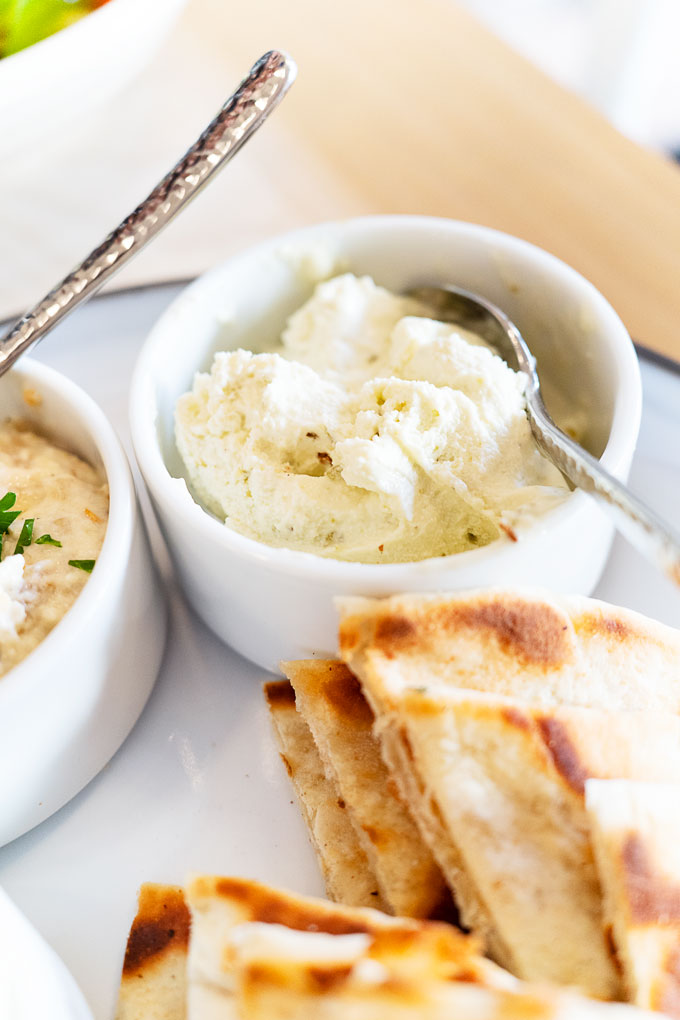 For our main, we had the Family Platter for 2 which gave us a good sampling of their meat items: Befteki (Ground beef, bread, eggs, herbs and spices, garlic, onion); Loukaniko (Home made pork sausage, herbs and spices, orange onion); Souvlakia (Chicken and Pork); and Lamb Chop.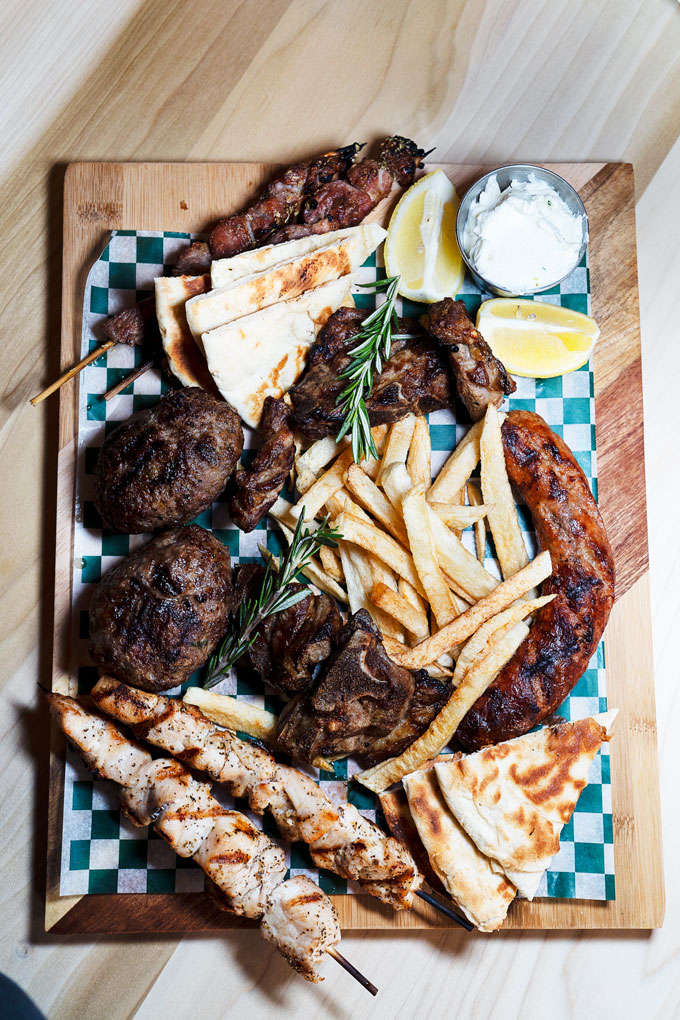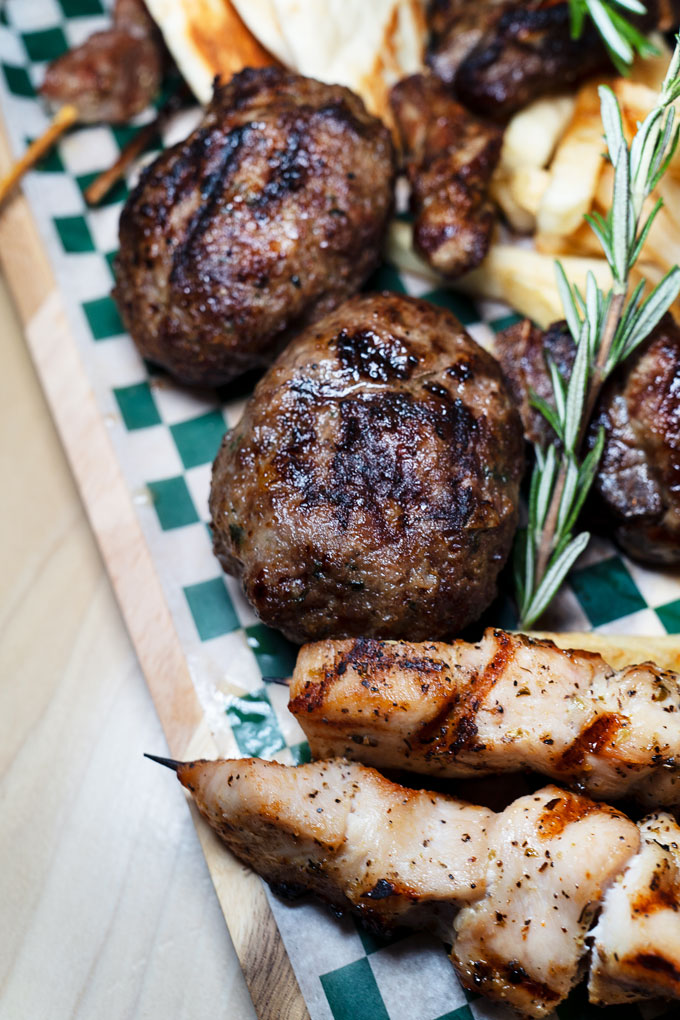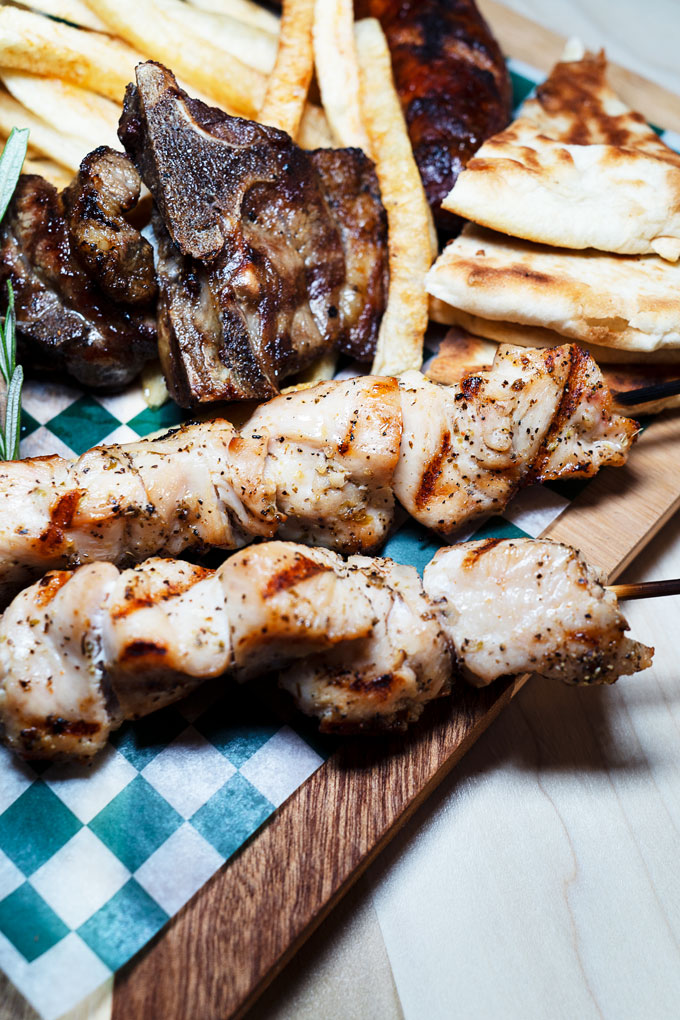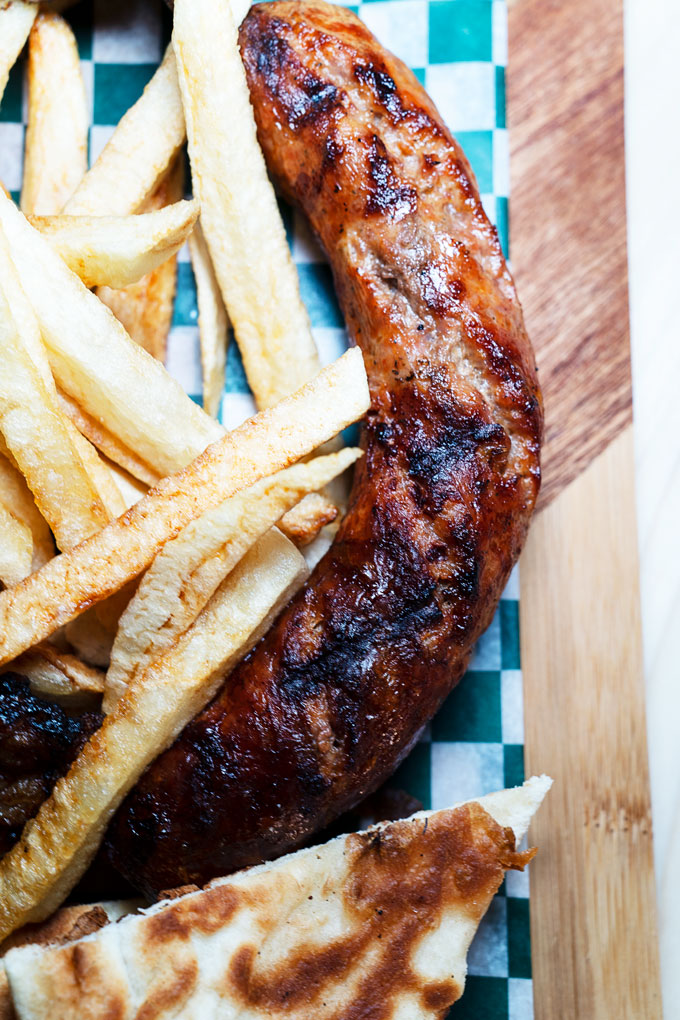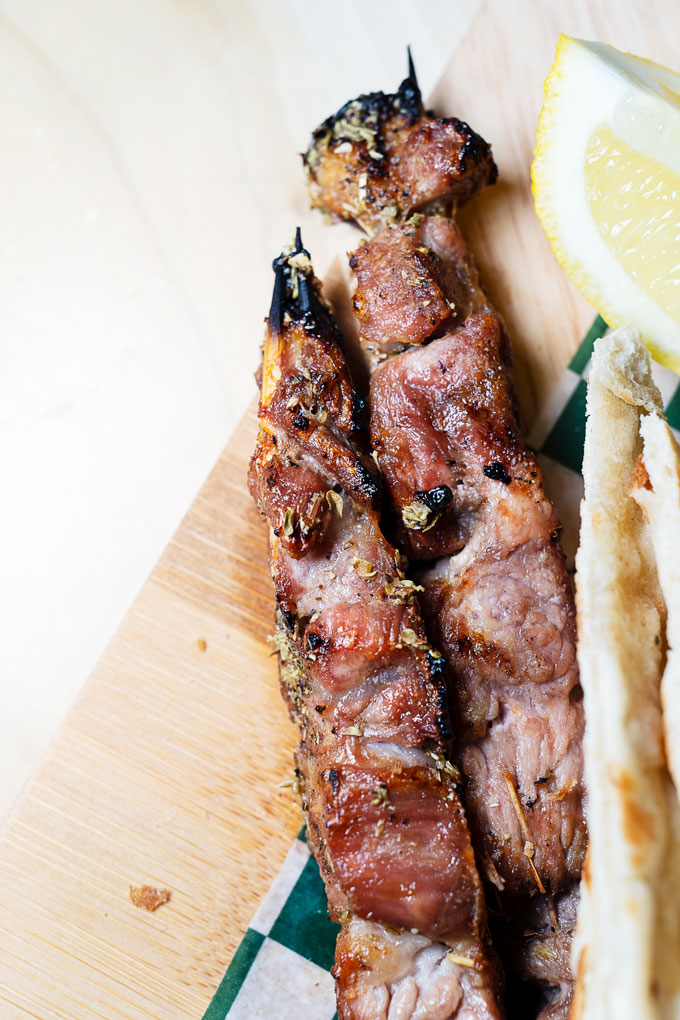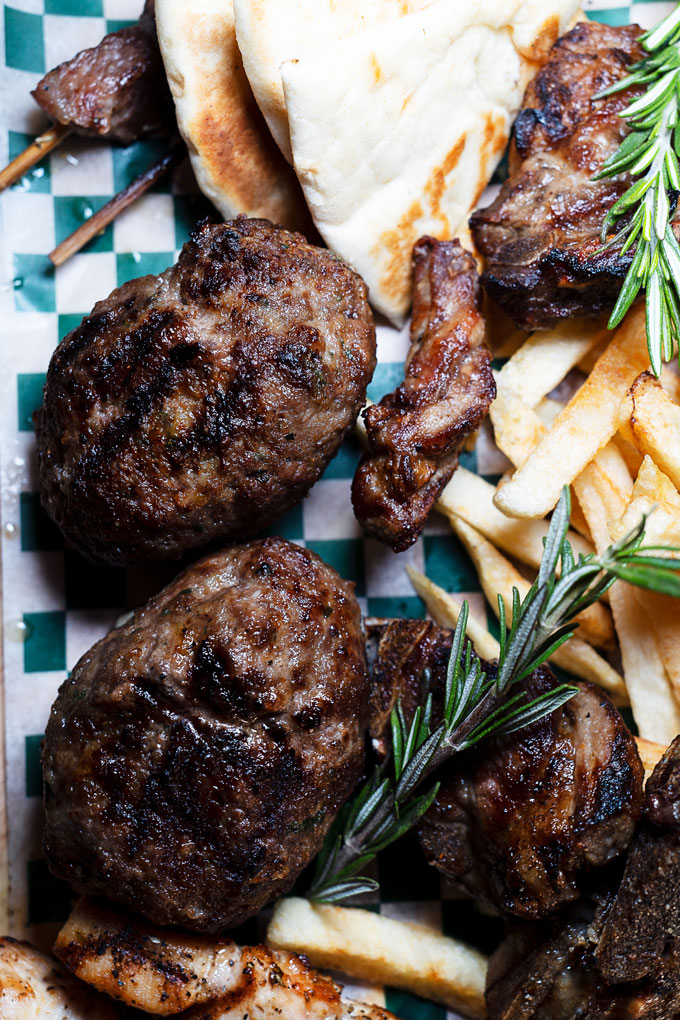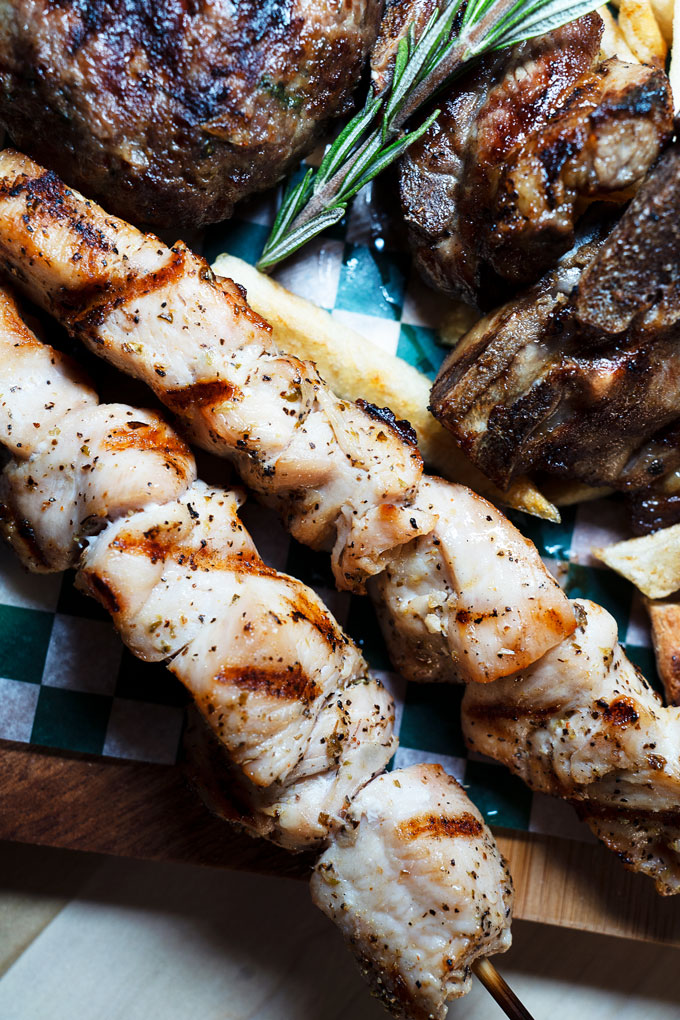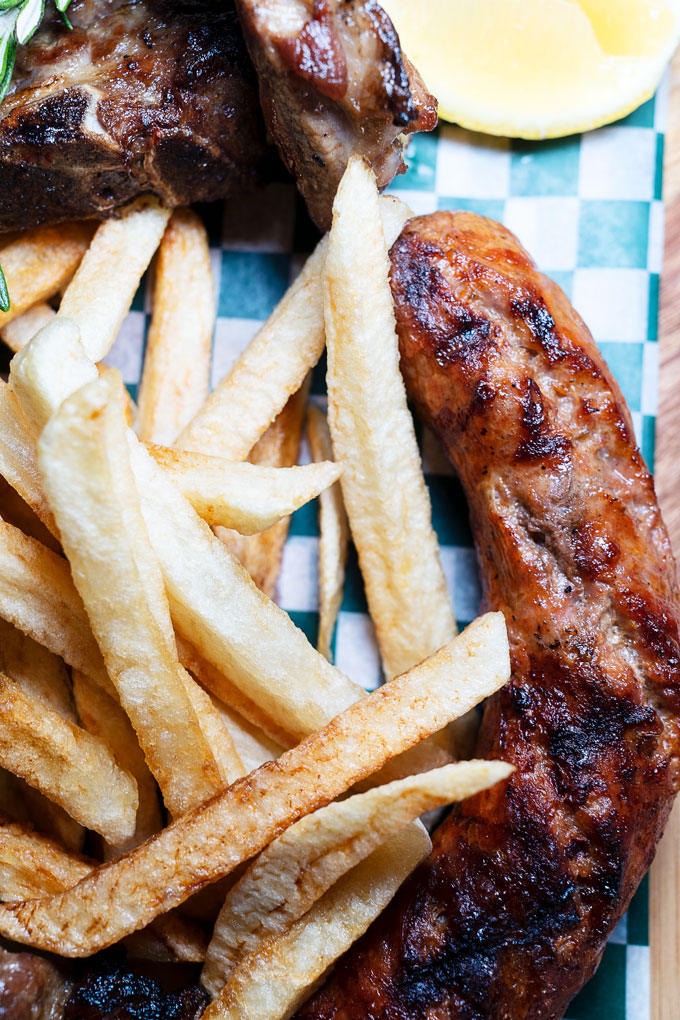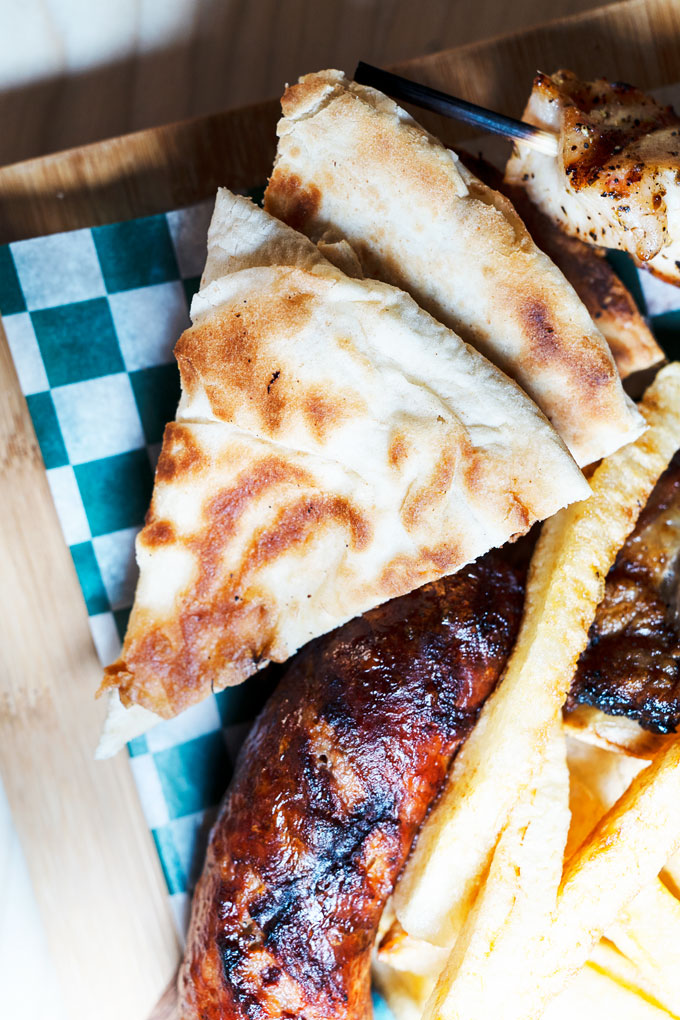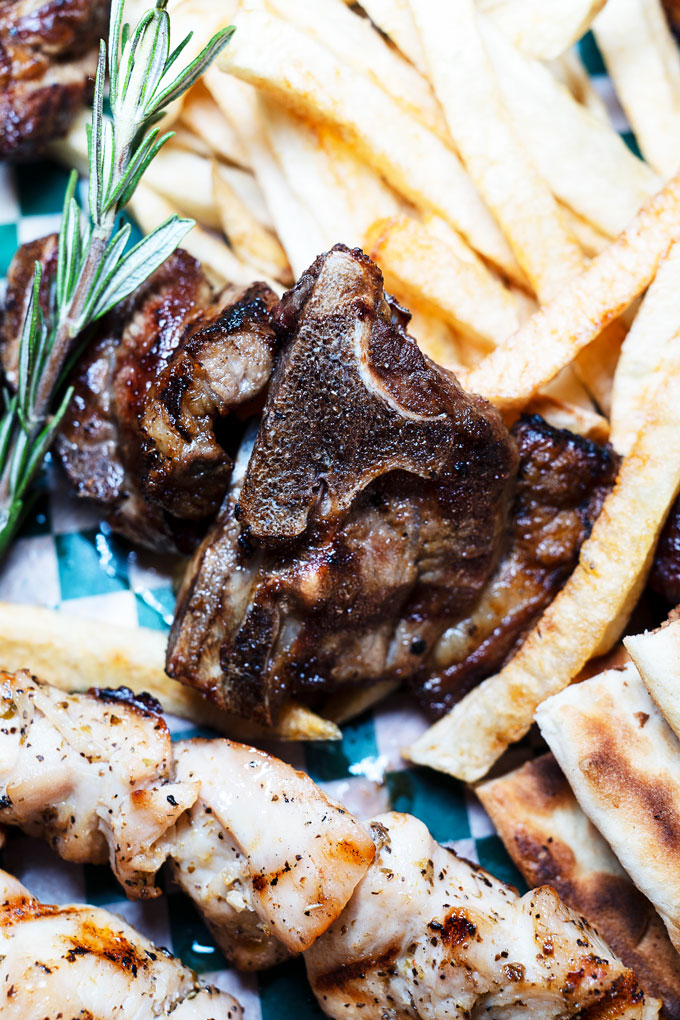 I liked the Chicken Souvlakia and the Loukaniko the most. The Pork Souvlaki was a bit tough.
We finished off with the Portokalopita, a traditional Greek dessert. It was a tasty, rich citrusy cake made with layers of phyllo and soaked in syrup.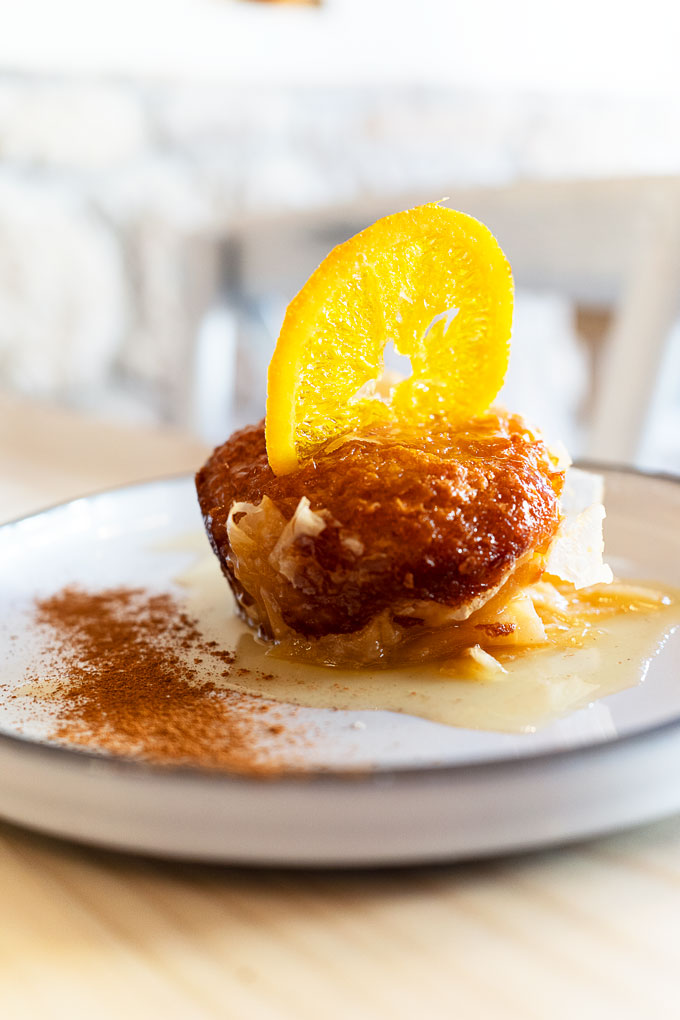 Overall, I enjoyed the food at Nostos Taverna; it was also interesting that the food wasn't all that garlicky. The dishes were fresh, well-made and well-presented and I would recommend giving them a try.