During our family vacation in Ontario last year, we visited the picturesque town of Niagara-on-the-lake.  While exploring the Heritage district, the primary shopping area in Niagara-on-the-lake, we decided to pop into Nina Gelateria & Pastry Shop for a light lunch.  It looked like a casual, friendly, clean cafe serving European-inspired pastries, authentic Italian gelato, artisan pizza, sandiwches and espresso-based drinks.  If you look on their website, they have received TripAdvisor Certificates of Excellence annually since 2013.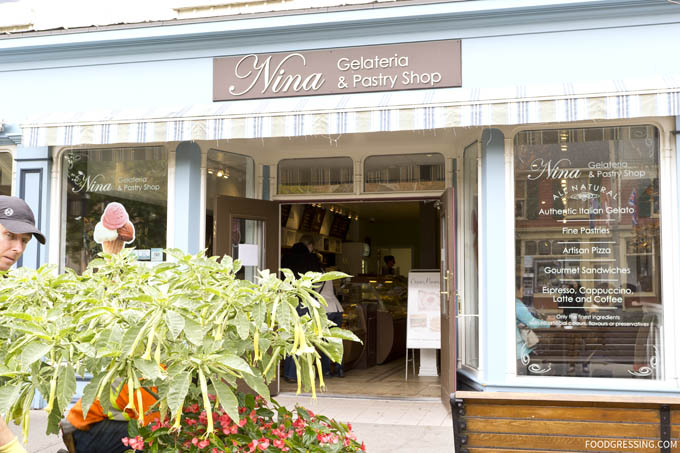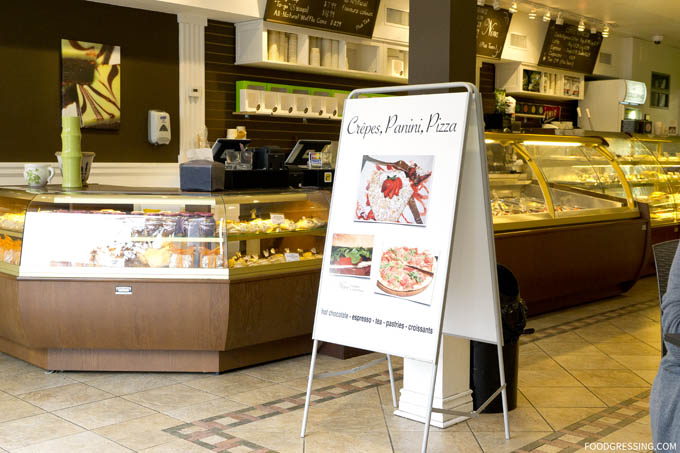 On display were a tantalizing selection of pastries including various flavours of croissants and scones.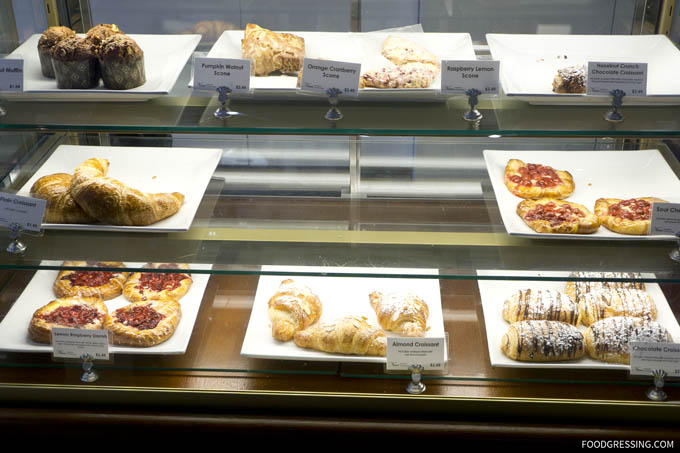 Their selection of ready-in-10 minutes artisan pizza included cheese, ham, prosciutto, Hawaiian, and vegetarian.  The pizzas come in 9″ and were around $10-$11.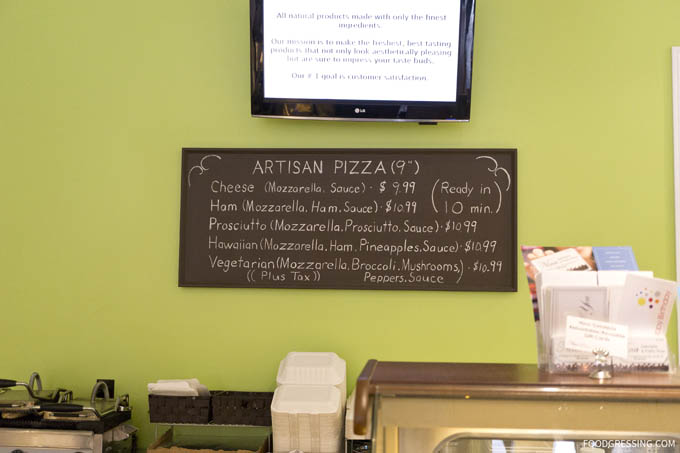 Nina's uses beans by Zavida Organic Coffee and offers the usual selection of espresso-based beverages.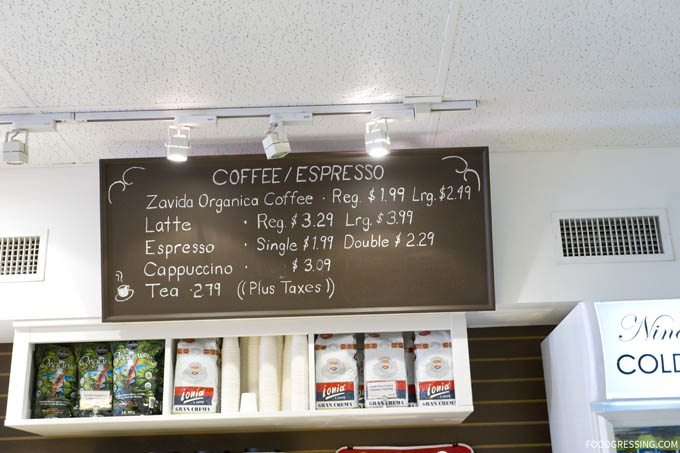 What We Tried
Because my son loves pizza, we decided to get the Hawaiian pizza ($11).  It had mozzarella, ham, pineapple, tomato sauce and did arrive within 10 minutes.  The pizza tasted pretty average in my opinion.  Decent proportions of ham, pineapple and cheese but it could have used more sauce.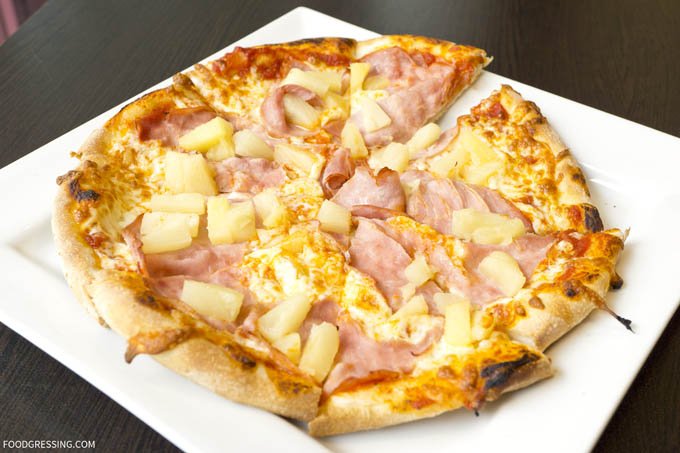 The regular latte ($3.29) was a disappointment.  Although I'm not quite a coffee connoisseur, I have to say that this latte was not up to standards.  Why?  Because it was so hot it was undrinkable.  I can't recall the last time where I had a latte which nearly burned me.  Something clearly when wrong during the steaming process of the milk.  The serving temperature of the drink was unacceptably high.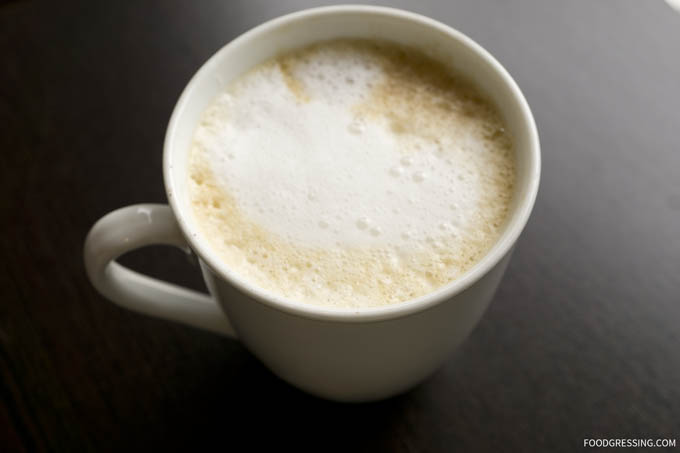 The chocolate croissant was pretty average I would say.  Butter, flaky on the outside and it had an acceptable amount of chocolate filling.  Good though nothing great about it.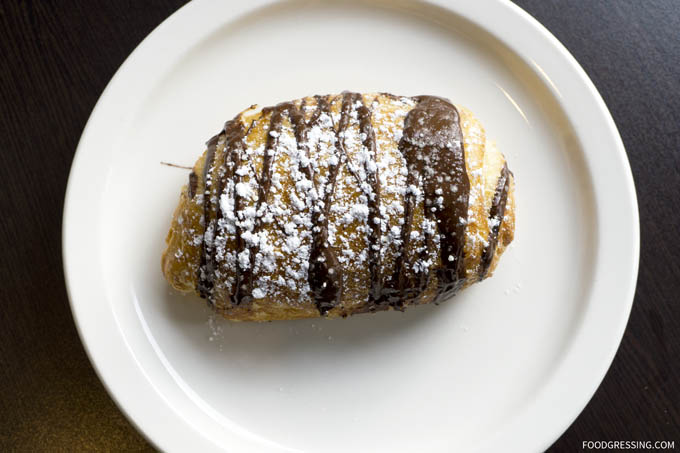 Overall Impression of Nina Gelateria
My experience at Nina Gelateria wasn't very memorable except for the poorly executed latte.  I can't say that I would be interested in returning again.  Rating: 2.5/5
Website: www.ninagelateria.com