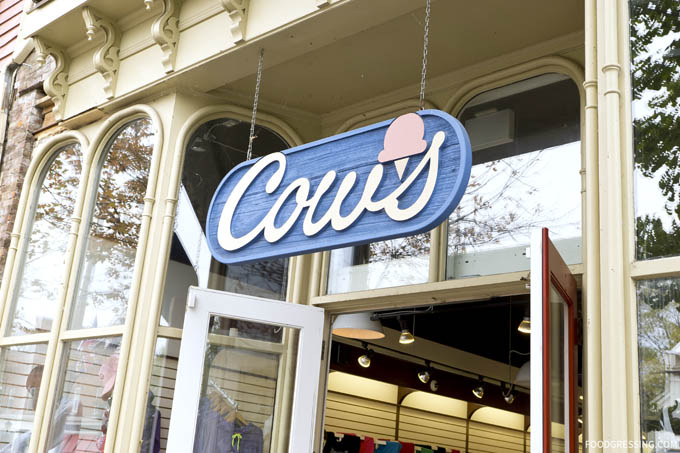 When my family and I visited Niagara-on-the-lake last year, I made it a point to stop by COWS for some ice cream.  COWS originally started in 1983 with an old-fashioned recipe that originated in Cavendish, Prince Edward Island.  In fact, COWS' ice cream recipes dates back to the time of Anne of Green Gables.  Outside of PEI, they have just a handful of locations in other provinces.  I had previously been to the COWS in Whistler, which is their only location in BC.  Similarly, this Niagara-on-lake-location is the only one in Ontario.  Having been named "World's Best Ice Cream" in the past, COWS has been a worthy stop for locals and residents alike.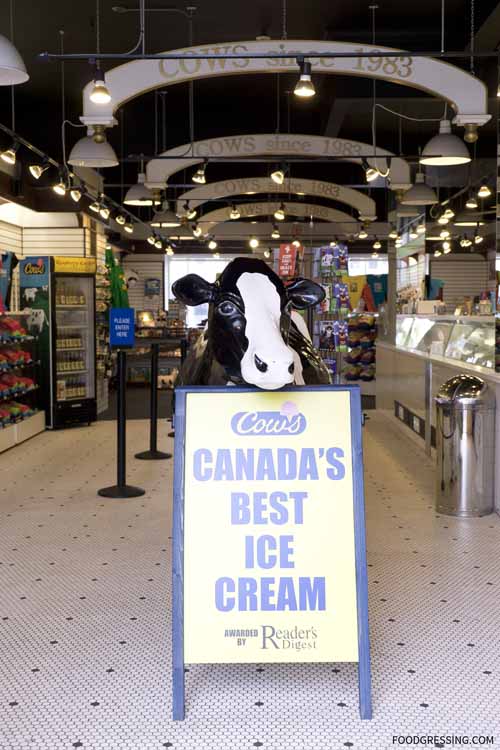 WORLD'S BEST ICE CREAM
In the past, COWS' received the title of having the world's best ice cream according to Tauck World Discovery, a company that offers tours in 63 countries.  One thing to note, however, is that the results were based on a survey of their staff only.  Other places in the top 10 include gelaterias in Italy as well as Ben and Jerry's in Vermont, USA.
The main reason why COW's ice cream is so delicious is because it is made with 16% butterfat.  In fact, it's the one of the highest butterfat used in any ice cream!
COW'S WHISTLER MENU
Behind the main counter, they have a board which lists the flavours of the day.  Customers can enjoy a single scoop ($4.25) or double scoop ($5.25).  Double rimmed or sprinkled cones are extra.  The names of their flavours are whimsical and cow-inspired.  Some fun flavour names include Gooey Mooey, Wowie Cowie, Moo Crunch and Moo Henry.  Aside from ice cream, Cow's Whistler has sundaes, milkshakes, hot chocolate and ice cream to take home.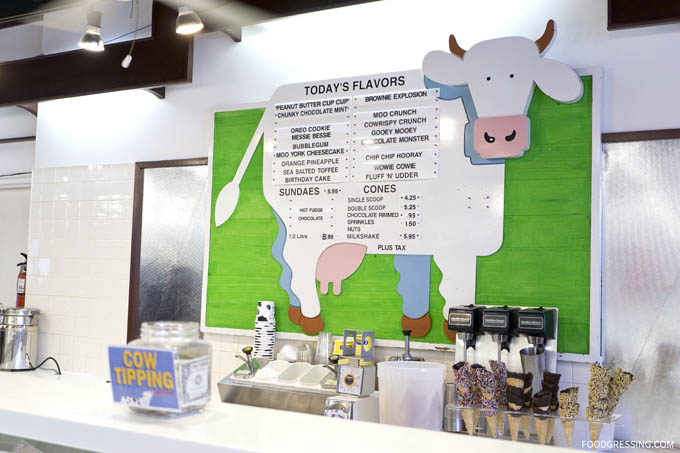 What We Tried
My family and I shared a PEI Strawberry and Moo Henry double-scoop in a chocolate rimmed cone ($7).  The PEI Strawberry, like its name indicates, is made with strawberries grown in PEI.  The Moo Henry which is a vanilla ice cream with Avonlea brown sugar fudge, peanuts, chocolate flakes and English toffee marble.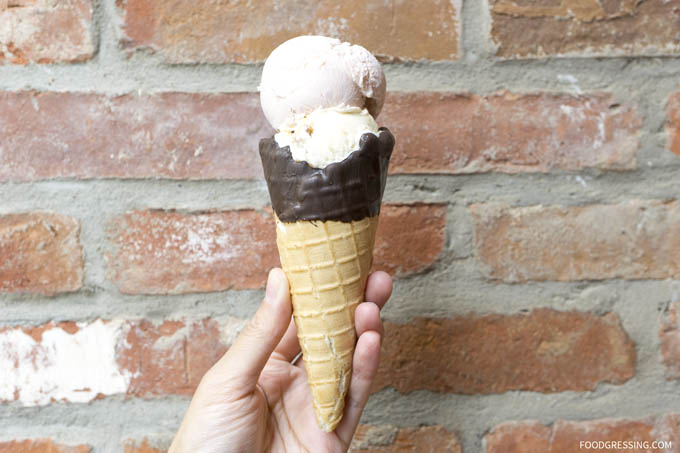 Rich, creamy, refreshing and delicious!  Not the cheapest at $7 but not the most outrageous pricing either based on Vancouver standards.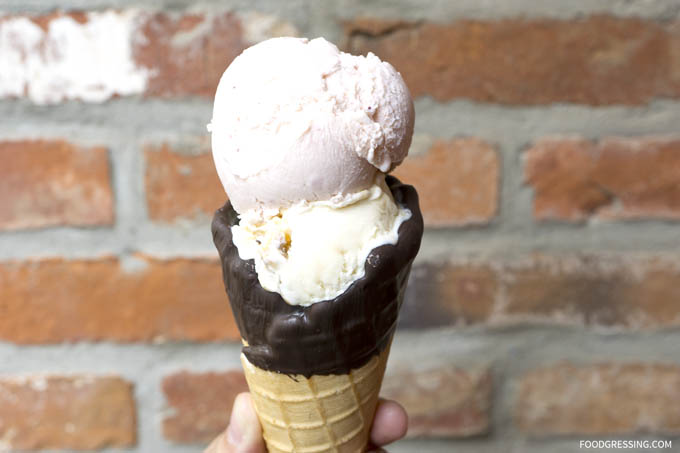 UDDER STUFF
The store also sells various ow-themed products including t-shirts, mugs, stuffed cows, games, and tons of "udder stuff."
When visiting the picturesque Niagara-on-the-lake, picking up some ice cream from COWs is a good itinerary item.  Rating: 4/5