On my recent trip to Whistler, I popped into Cow's for some of their infamous ice cream.  I had never been to Cow's before but they have consistently received high ratings across different review sites.  On a warm sunny afternoon, I stood in line with eager anticipation at Cow's Whistler.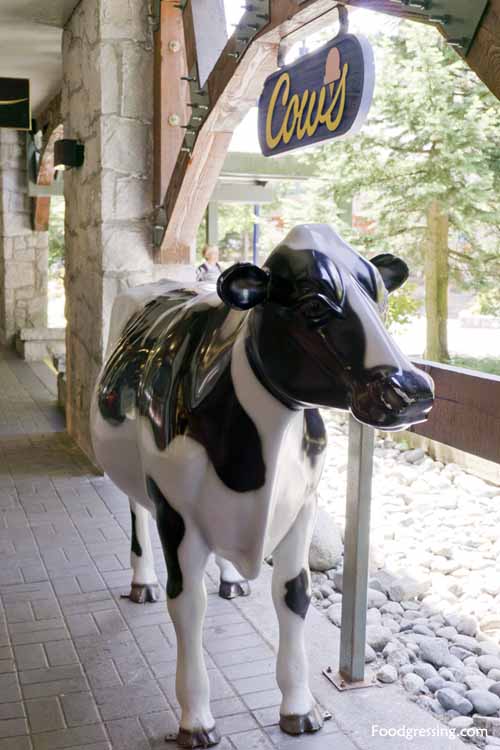 World's Best Ice Cream 
Cow's was named as the place for the world's best ice cream according to Tauck World Discovery, a company that offers tours in 63 countries.  The results were based on a survey of their staff only.  Other places in the top 10 include gelaterias in Italy as well as Ben and Jerry's in Vermont, USA.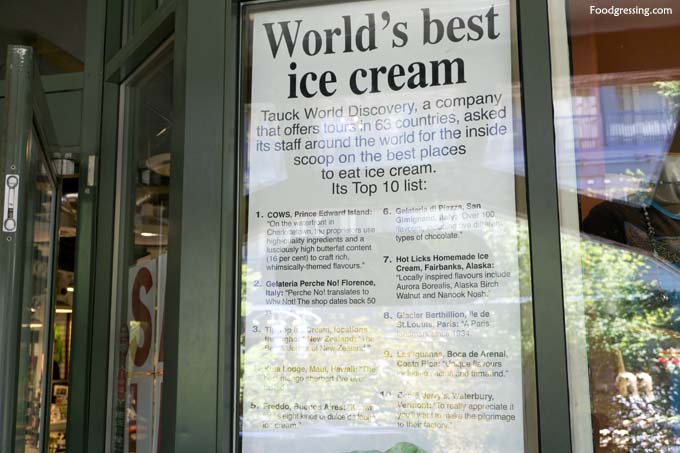 Cow's Whistler Menu

Aside from ice cream, Cow's Whistler has sundaes, milkshakes, hot chocolate and ice cream to take home.  Their menu in-store lists the flavours of the day.  A single scoop is $4.25 while a double is $5.25.  Some fun flavour names include Gooey Mooey, Wowie Cowie, Moo Crunch and Moo Henry.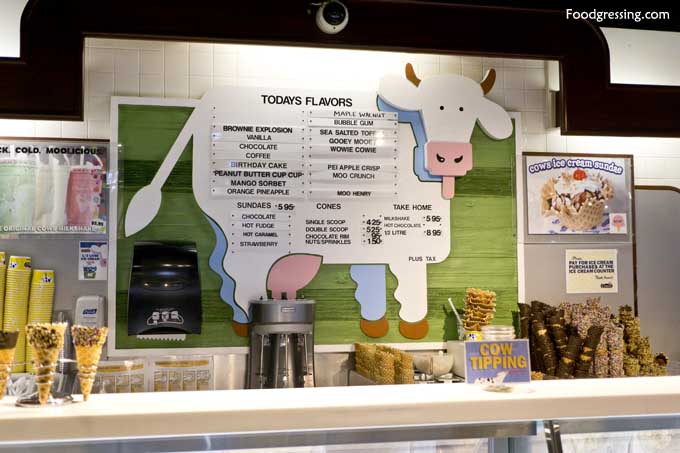 A chocolate rim cone is an extra $0.95 while a nuts and sprinkle cone cost an extra $1.50.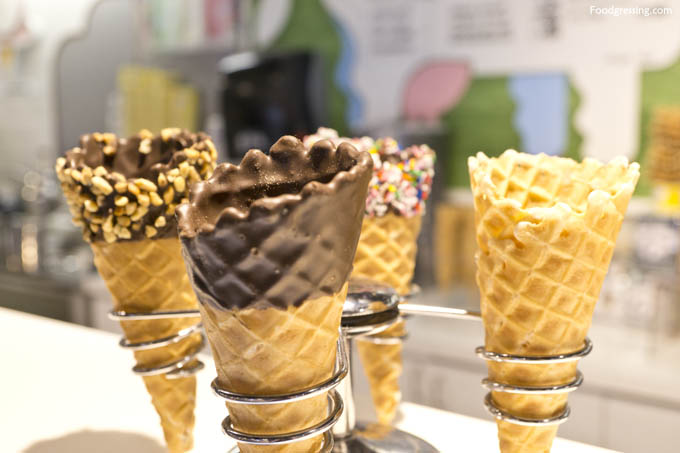 What I Tried
Although the line was out the door, the service was relatively fast.  I tried the Moo Henry which was a vanilla ice cream with Avonlea brown sugar fudge, peanuts, chocolate flakes and English toffee marble.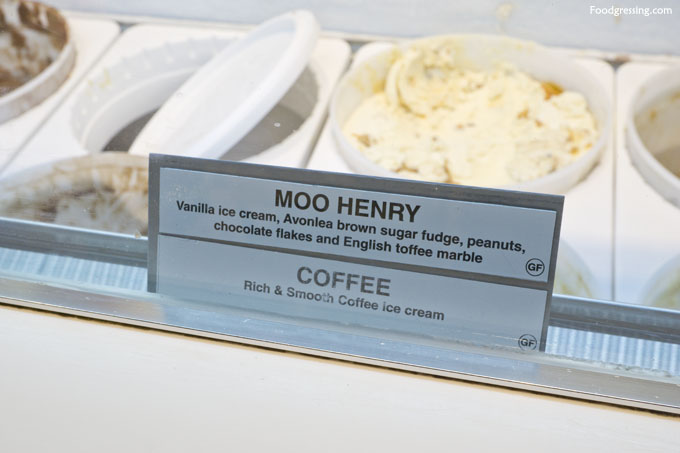 The ice cream was sweet, creamy and DELICIOUS!   It had a nice mix of vanilla, fudge and toffee tastes.  I actually liked having the sprinkles as part of the rim of the cone rather than on top.  It gave me a chance to taste the ice cream by itself rather than a mixed taste with sprinkles.  The portion of ice cream and size of the cone seemed on par with what is offered and charged at specialty ice cream places in Vancouver.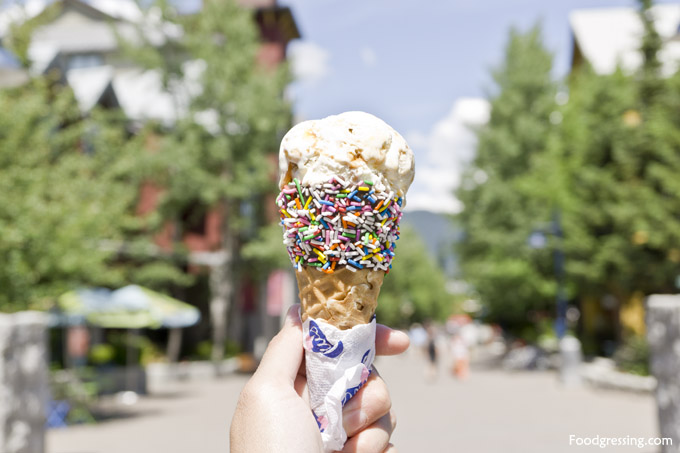 Udder Stuff
The store itself is pretty cute with all their cow paraphernalia on display.  Cow-themed products including t-shirts, mugs, stuffed cows, games, and tons of "udder stuff."  Check out that moomoolemon shirt in the picture!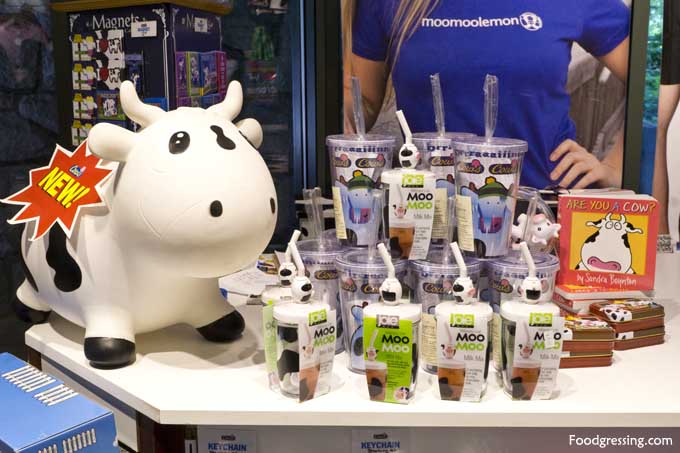 Stand or Sit
There is no indoor seating, but a few tables on the outside.  I saw people just standing around outside or sitting on some ledges while having their ice cream.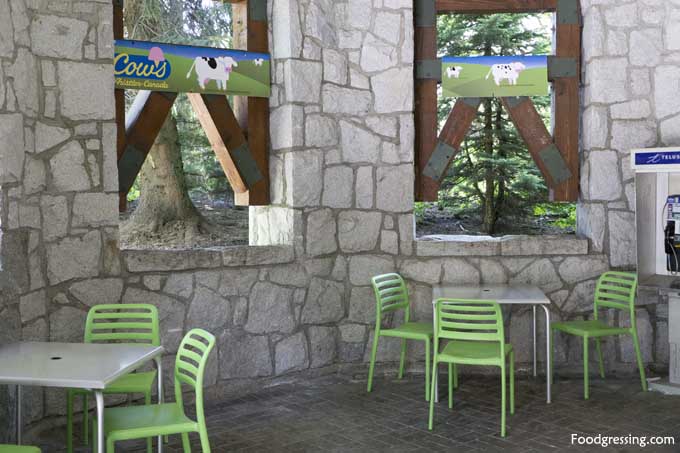 Overall Impression

Cow's made me feel a bit like a kid again with all their cute cow novelty items and rich and delicious ice cream.  You'll leave satisfied and "mooing" for more!
Website: http://www.cows.ca/