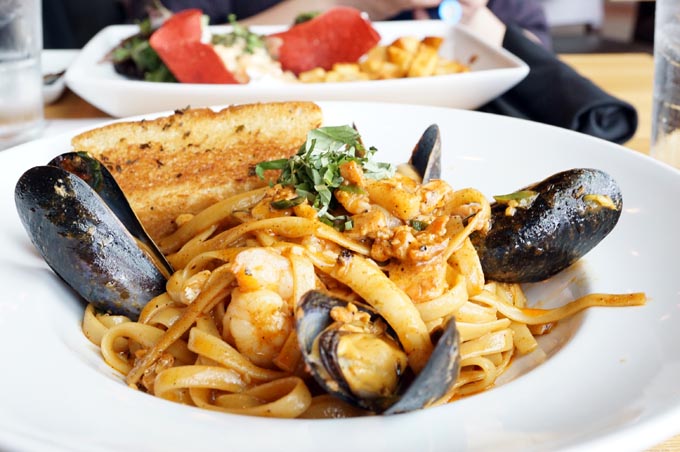 It has been over a year since I last dined at Milestones Restaurants, so I was happy to take advantage one of their coupons that I got through the mail.  The offer was $10 off $30 lunch of weekend brunch and I headed out to Milestones Crossroads on Cambie and Broadway to use this offer.  I made a reservation via Opentable.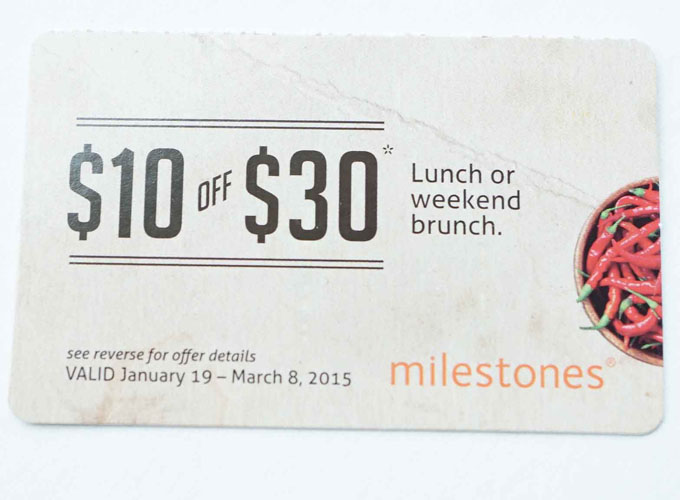 We decided to sit in their lounge which has a cozy atmosphere with high ceilings and modern light fixtures.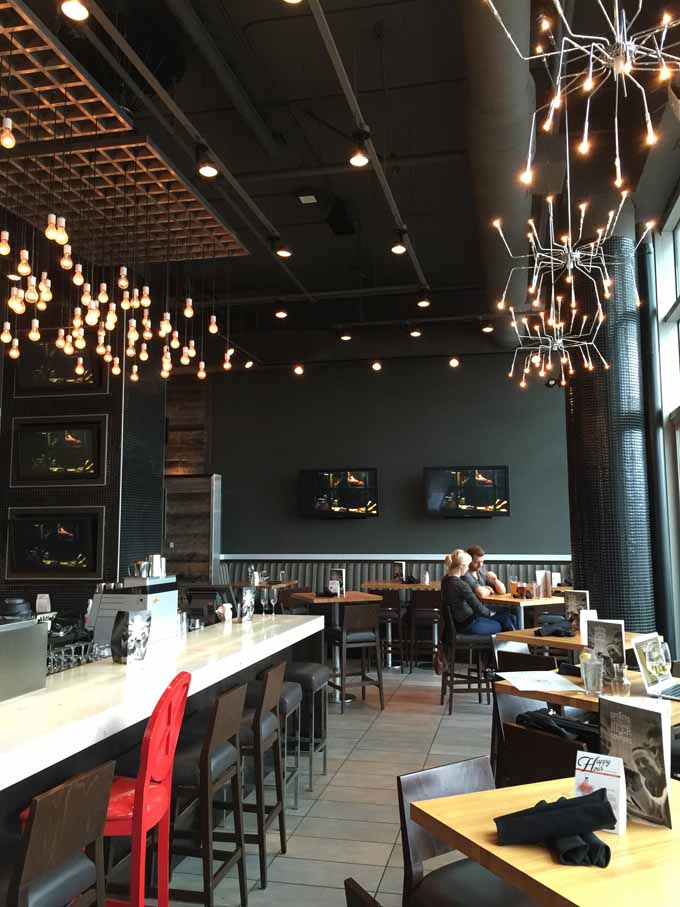 There are high top tables as well as booths in the lounge area.  The patio is currently closed, but there is a bit of a view of the mountains and Downtown Vancouver.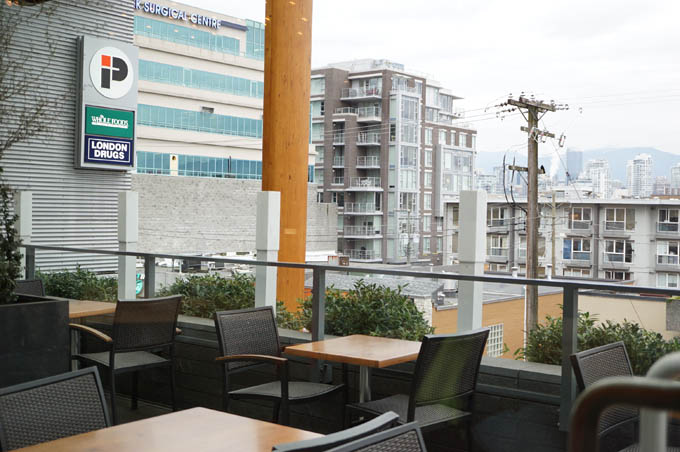 One of the dishes we ordered was the cajun seafood fettucini with prawns, mussels, salmon, calamari, and Cajun cream sauce ($19).  The sauce was nice and the dish was overall tasty.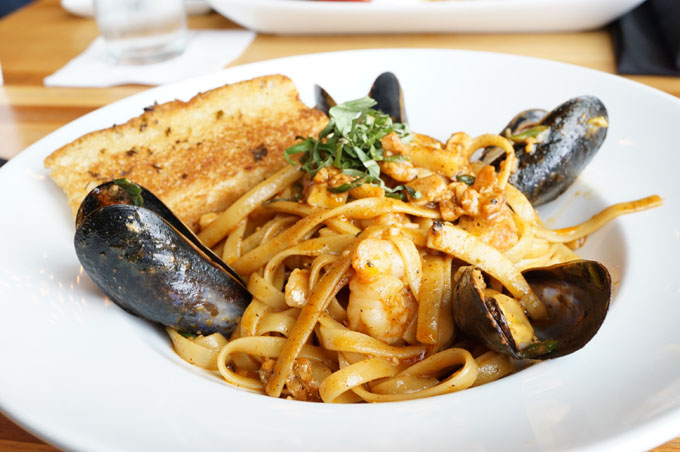 Next was the breakfast tostadas topped with two poached eggs, chorizo sausage, fresh cut tomato hash and chipotle hollandaise ($12.50).  This is one of Milestone's signature dishes and it was pretty good.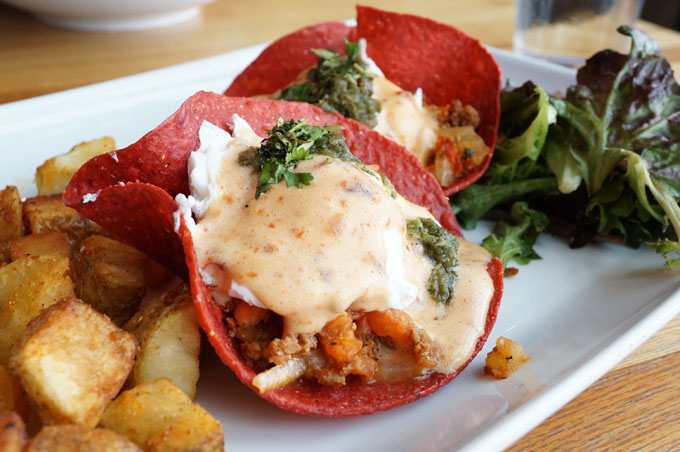 The service was good from the hostess at the front greeting us promptly to our server being attentive to our table.  The overall dining experience was solid, with prices and portions within the expectation of a restaurant chain like Milestones.