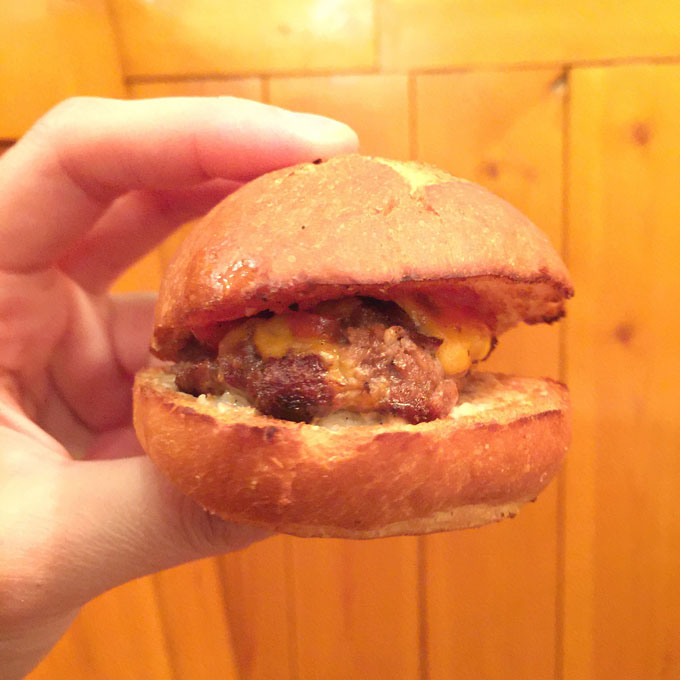 Vera's Burger Shack Deal
Vera's Burger Shack had a Groupon deal a while back for $14 for $20 worth of food.  I had gone to Vera's Burger Shack for food every now and then over the last few years and thought it would be good to try out menu items that I have not tried using the Groupon deal.
Close to Kitsilano Beach
I headed out to Vera's Burger Shack in Kitsilano, which is one location that I had not been to.  I think that this would be a nice place to grab milkshakes or burgers for takeout on your way to Kitsilano beach during the summer.  On an rainy and early winter Friday evening, the restaurant was not very busy.  There are long dining tables as well as booths with cow-patterned seats.  This location also shares space with Taco Shack.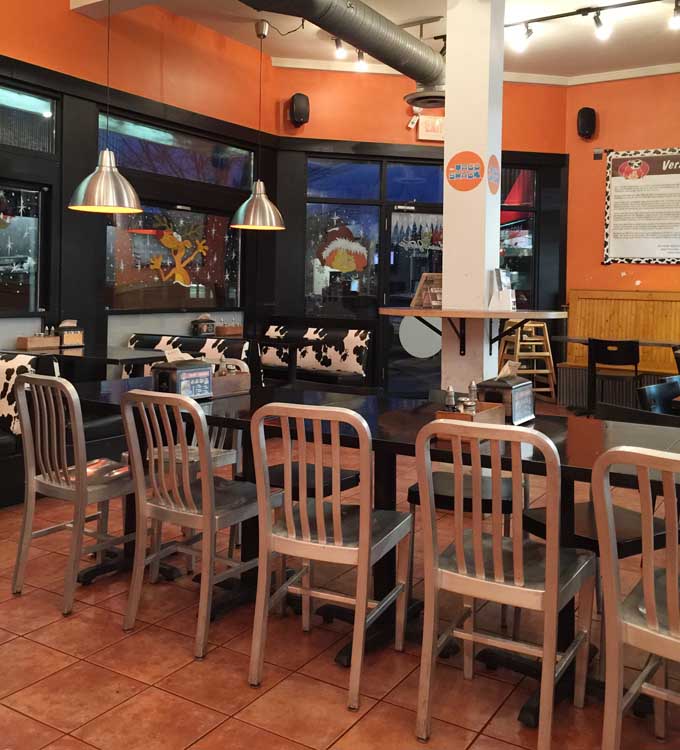 Good Burgers, Fries and Onion Rings
The four sliders that I ordered were nice and juicy and come with cheddar, ketchup and Vera's sauce.  The patty sizes seemed reasonable and I did feel satisfied after having four of them.  You can order two sliders for $6, four for $9 and six for $11.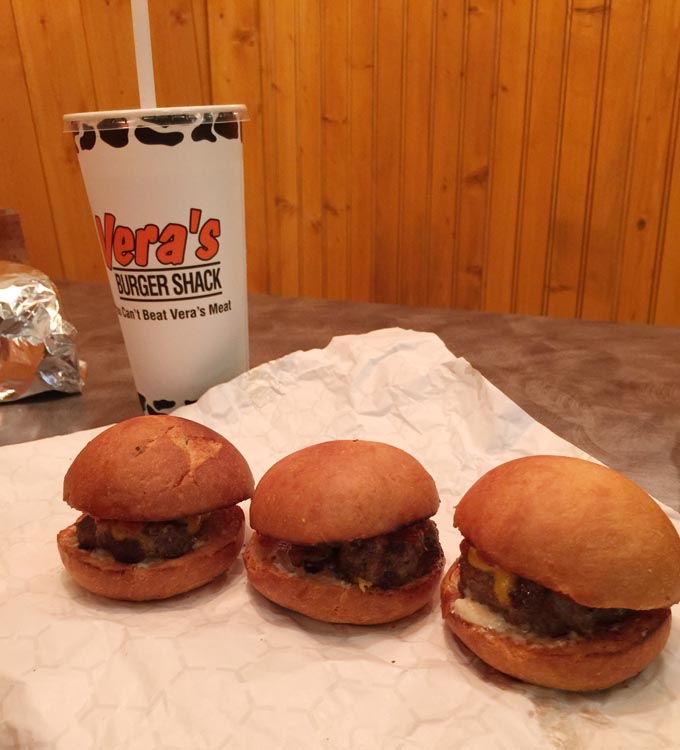 I opted to make my sliders a combo with a fountain pop and onion rings for $6.50.  I was impressed with the onion rings.  They were large and nicely battered and fried.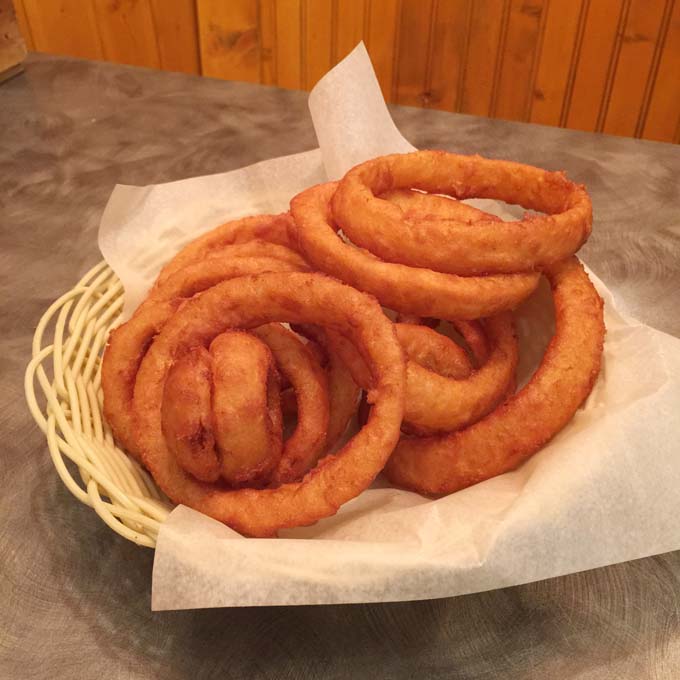 My husband had the stinger – single patty, jalapeno bottle caps and cheddar.  He enjoyed the spiciness of it and the freshness of the burger ingredients.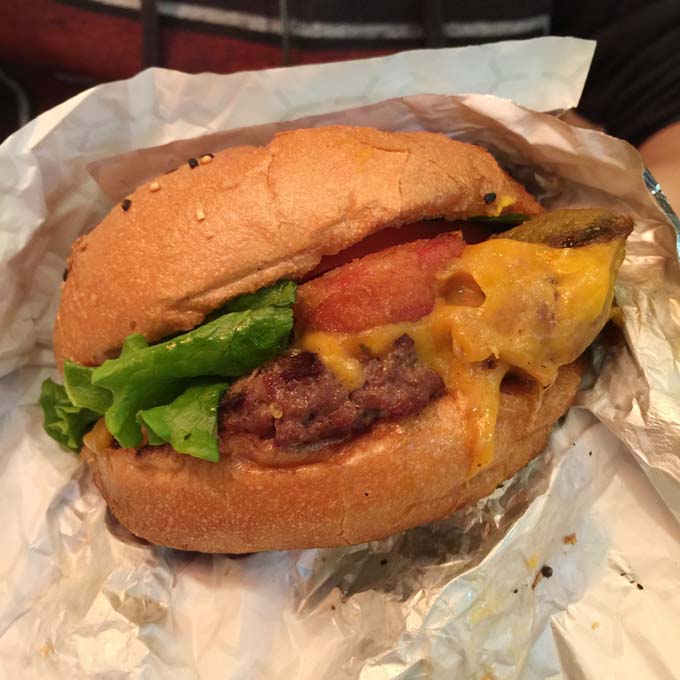 He made it a combo with fries and pop for an additional $4.  The fries were average in my opinion.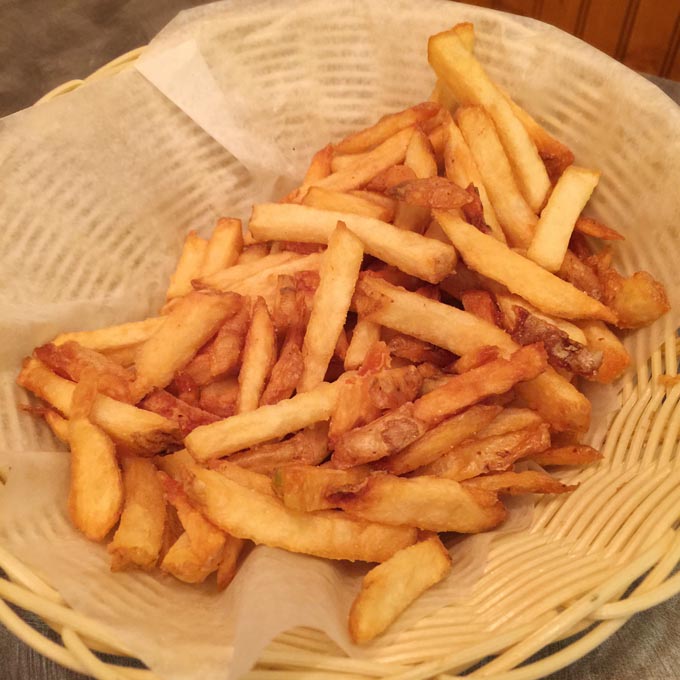 In general, the food at Vera's Burger Shack is good franchise quality food.  The prices are not super cheap, but are reasonable for the quality and portions.  This Kitsilano location would be a nice casual eatery if you are spending time at the beach.  If you are looking for Vera's voucher deal, I see that there is a Yelp deal for $25 for $50 worth of food.  Check it out here.