A while back, I had purchased a Menchie's Frozen Yogurt Groupon for their Kitsilano location but it had expired before I got to use it.  I finally decided to visit Menchie's Kitsilano this week to apply the value of the voucher that I paid for towards a new purchase.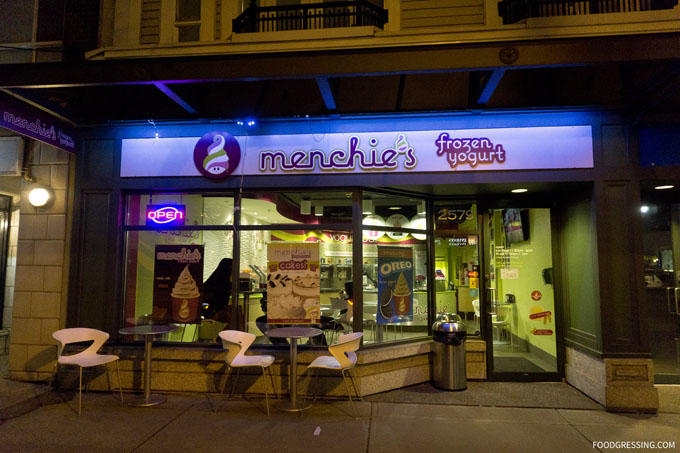 I visited the location with my family on a weekday evening for some post-dinner treats.  I generally enjoy the frozen yogurt offered by Menchie's.  Their yogurt is apparently made from fresh milk from a California dairy, and it is free of the artificial growth hormone.  All the yogurt is kosher, and some flavours are vegan and gluten-free.  The frozen yogurt machines are self-serve and the flavours are labelled above.  If you pull down the middle lever, you can mix two flavours from the same machine.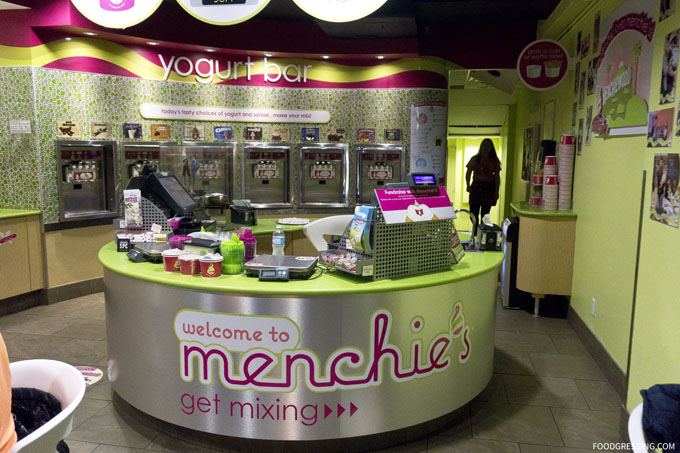 There are plenty of toppings as well in self-serve bins filled with fresh fruit, nuts, cereal, and candy.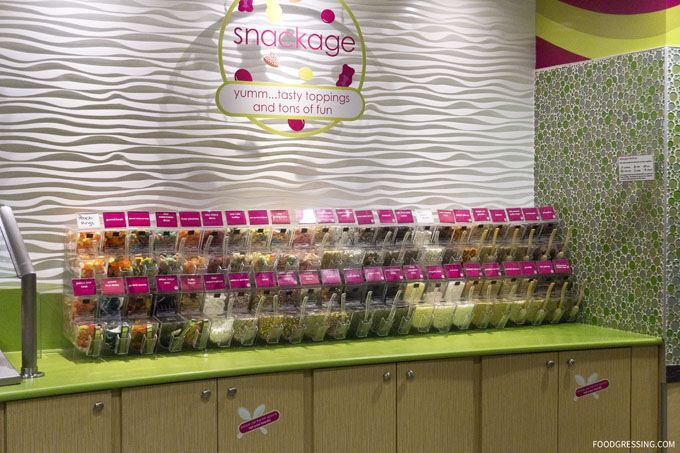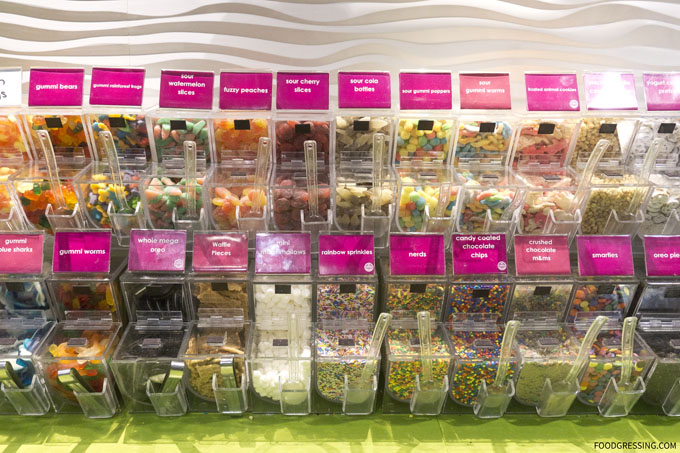 Menchie's Kitsilano charges $2.30 per 100 grams.  And with the full value of my Groupon being $5, I quite simply aimed to get a frozen yogurt priced around that amount.  The purely tart flavour is my favourite of Menchie's – simple and classic.  My son wanted a few other toppings like marshmallows and crumbled oreos but that's about it.  A $5 frozen yogurt comes out to be about half of one of Menchie's regular cups.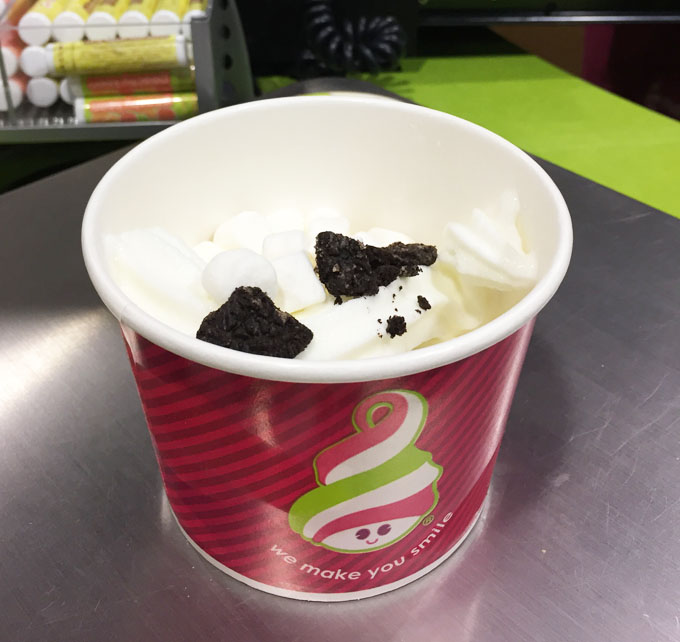 Overall Impression
A solid frozen yogurt experience at Menchie's Kitsilano.  I'd return to a Menchie's location in the future for some more froyo.  Rating: 3.5/5
Website: www.menchies.ca