This week, foodora partnered with three Vancouver restaurants to offer Valentine's Day specials until February 19.  Zero Zero Pizzeria, Calabash Bistro and Styo each offered Valentine's Day dishes containing ingredients that were aphrodisacs.  I was invited by foodora to try the Valentine's Day specials at the participating restaurants.
Disclosure:  Some of the food in this review was complimentary.  Opinions are my own.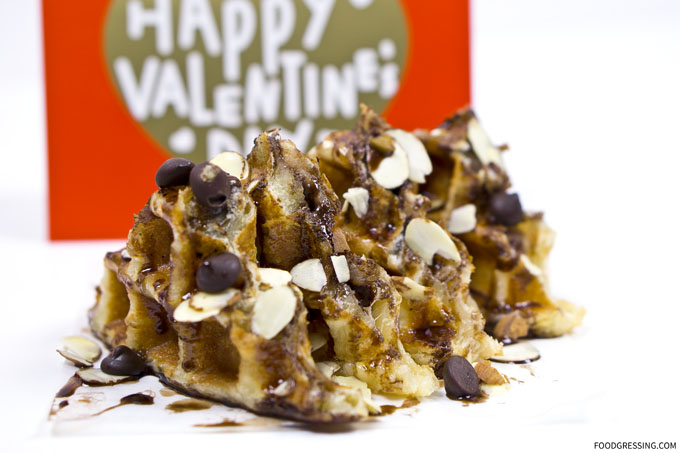 Located in the West End, Styo Dessert offers yogurt parfaits, fresh blended yogurts, waffles, sweet and savoury stuffed waffles and smoothies.  I had previously visited them (see review here) when they had first opened over two years ago.  Their Valentine's Day special is a Stuffed Dark Chocolate Waffle ($9.95) with almond flakes and chocolate sauce on top.  The aphrodisac ingredients in the waffle was the dark chocolate.
I was quite surprised as to how tasty this waffle was.  It was nicely crispy on the edges and light and fluffy on the inside.  The chocolate drizzle was just the right amount to add "chocolateyness" to the waffle without it being too overwhelming.  The almonds added a nice textural contrast.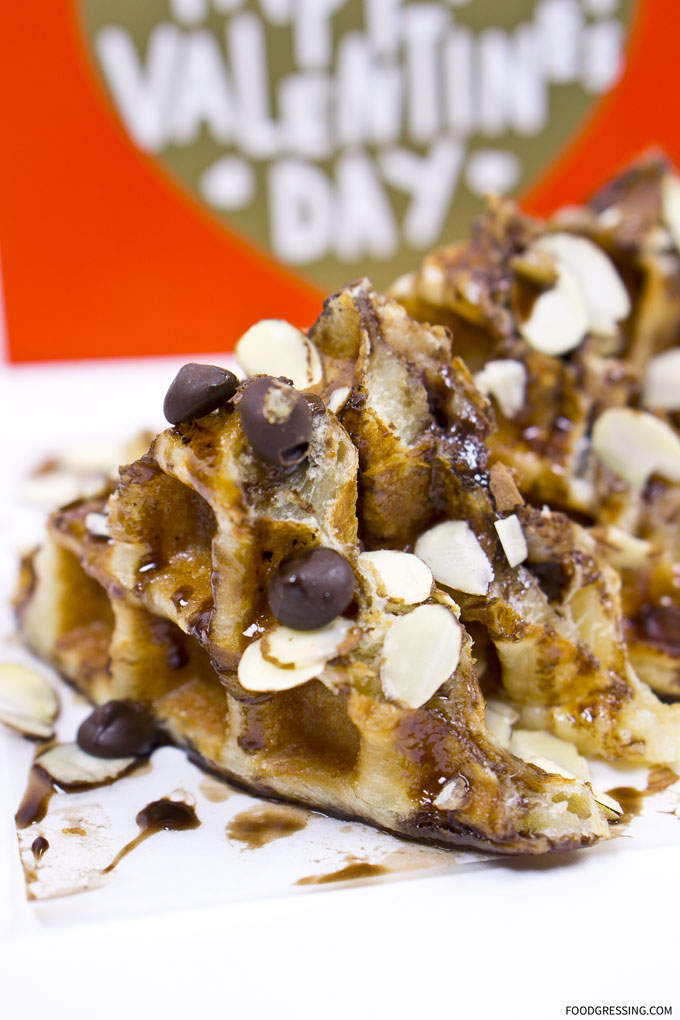 I also bought a strawberry-flavoured fresh blended yogurt ($6.50) which is separate from the Valentine's Day waffle mentioned above.  The yogurt had a nice balance between tart and strawberry flavours.  I enjoyed the texture which was quite smooth and not too icy.  I would love to order this again for the taste but the portion seems a bit small for the price.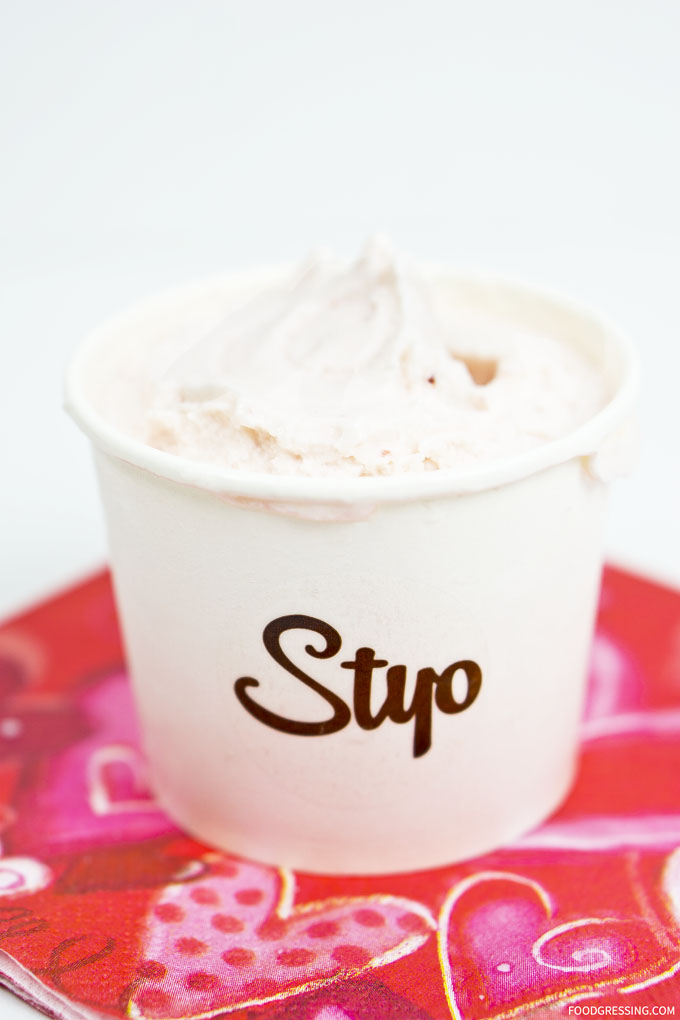 The foodora Valentine's Day promotion is in collaboration with Durex and goes on until February 19.  With each Valentine's Day special purchase, there is a surprise package by Durex to encourage you play with your senses.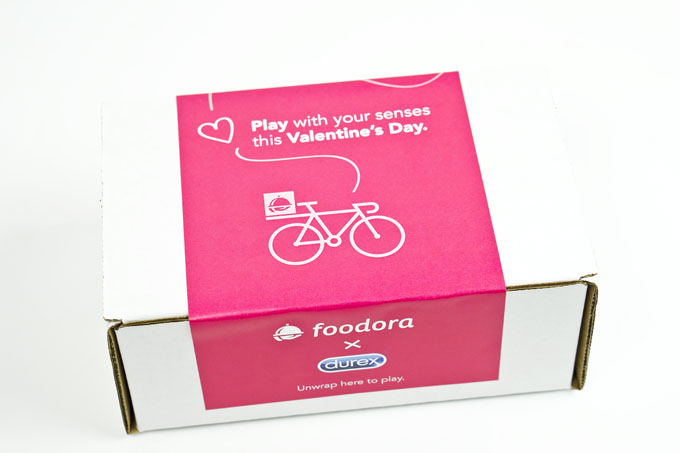 For more information on the foodora Valentine's Day promotion, visit my previous post here and foodora.ca.  If you'd like to get $10 off your first order from foodora, please follow this referral link to redeem the offer.