With approximately one-in-ten Canadians having worked at McDonald's at some point in their lives, it's no wonder McDonald's is considered one of the top employers in Canada! Despite having already employed almost 10 per cent of the population in the last 55 years, McDonald's Canada and its independent franchisees are looking to expand and grow its team by another 25,000 crew members before the summer rush! Now that is a lot of McDonald's jobs!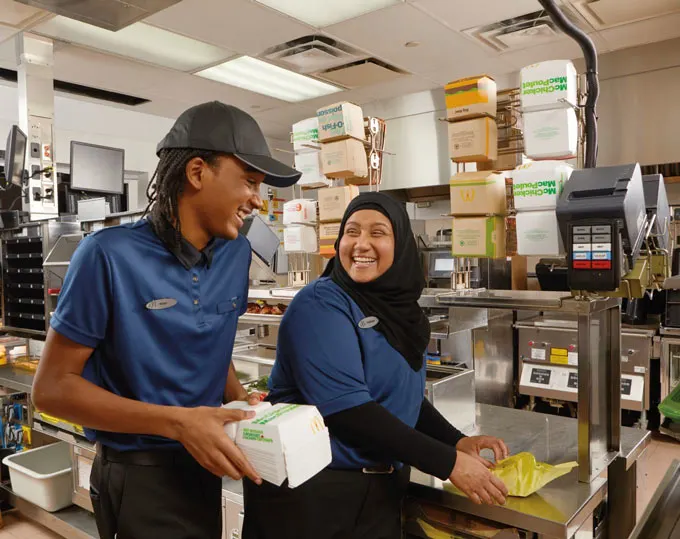 McDonald's Jobs Canada 2022
From coast-to-coast, McDonald's restaurants are hiring in nearly every community, big and small, including:
390 in Vancouver, BC
130 in Red Deer, AB
30 in Thompson, MB
310 in Northern Ontario, ON
1,000 in Montreal, QC
65 in Fredericton, NB
A first job at McDonald's has served as a springboard for many exciting careers, with current and former employees learning fundamental and transferable life skills such as teamwork, problem-solving, leadership and operations.
For many, what may have started as a fun summer job has now launched them into fulfilling careers in a fun, supportive and inclusive work environment complete with endless potential.
How do I test out being part of the crew?
To drive applicants, McDonald's Canada is trying something new – a virtual game called Crush the Rush Crew that allows their future employees to get a feel for the fun behind the counter! Potential applicants can try before they apply at the following link: https://mcdonaldscrushtherushcrew.ca/
To capture the attention of potential applicants, this year the company is introducing a new game from Verizon, Crush the Rush Crew, giving players a glimpse of the behind-the-counter fun.
Building on past recruiting innovations like Snapplications and Alexa voice applications, McDonald's Canada has a brand-new game, developed with Verizon. In Crush the Rush Crew, players race the clock filling orders at the Drive-Thru and interacting with their teammates to get the job done.
"It's a fast-paced game that brings the energy of McDonald's restaurants to life and focuses on the importance of teamwork," says Rebecca Smart, Marketing Director, Brand Strategy, McDonald's Canada. "Players get a feel for the hustle and bustle of the job while working alongside their virtual co-workers to solve problems and complete orders as they come in."
It's available at https://mcdonaldscrushtherushcrew.ca/ between now and May 22 for everyone to try.
What do you learn from working at McDonald's?
Crew can expect to learn teamwork, leadership, agility, resilience, decision-making, and more. McDonald's Canada believes that investments in world-class training, education, flexible work schedules and scholarship programs are considered an essential part of the business, and integral to employee growth.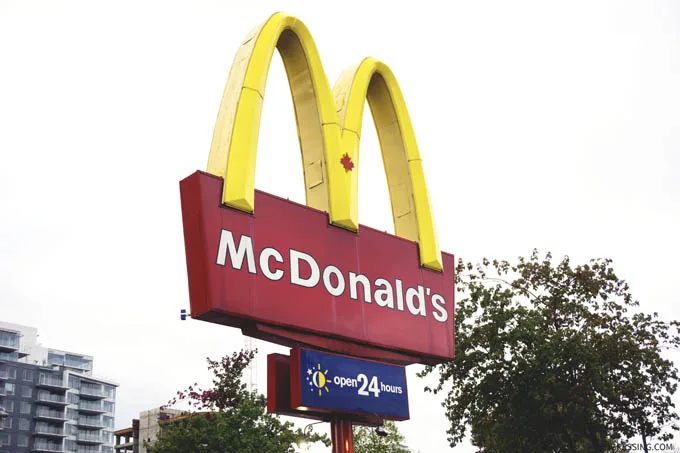 In fact, according to a recent survey conducted among members of the Angus Reid Forum, over 60 per cent of Canadians who used to work at McDonald's said they still use skills they learned under the Arches in their careers today.
A first job at McDonald's can serve as a springboard to jobs in exciting and diverse fields. Based on results from the same survey, Canadians with previous work experience at a McDonald's restaurant went on to work in fields such as education (6%), healthcare (8%) and government (9%).
Apply for McDonald's Jobs Now
While the game gives players a sneak peak, nothing beats being a part of a real McDonald's team. Think it's time to apply? Go here.