McDonald's Canada has launched the new Steal My Fries ad campaign, designed to inspire Canadians to recapture the joy of sharing their favourite McDonald's foods now that friends and family can gather together again.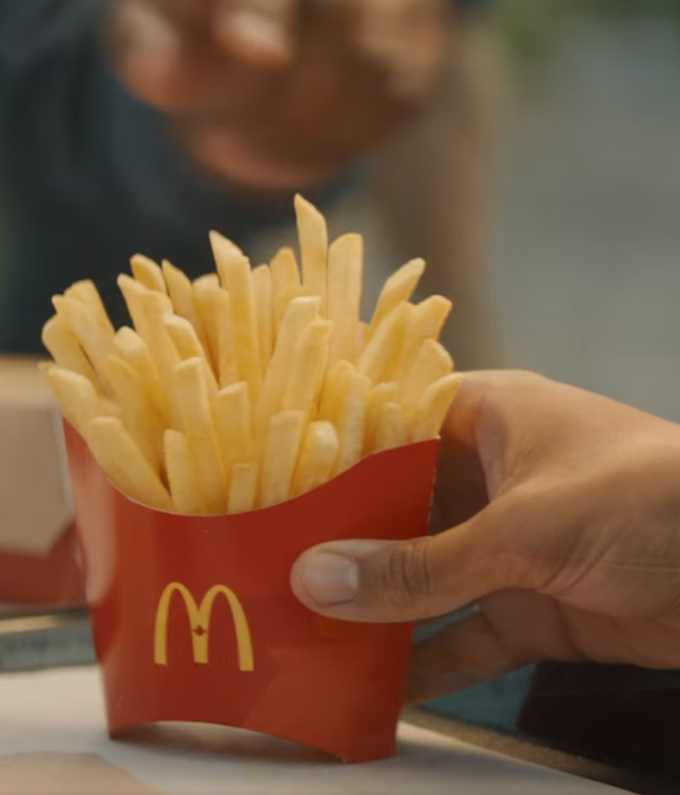 The feel-good campaign is a memorable musical ode to "fry thieves" everywhere — you know the ones: siblings, friends and family who instead of ordering their own fries, choose to steal yours instead.
Recent data from Restaurants Canada shows nearly three-quarters of Canadians (74 per cent) said they missed going out to restaurants most during the pandemic, and most (89 per cent) are looking forward to dining together with friends and families again.
The joy of connecting over a meal is exactly the impetus behind Steal My Fries.
The brand looks forward to inspiring more simple moments of happiness, helping Canadians reunite with friends and families to create new memories over stealable McDonald's fries.
Steal My Fries launches across Canada on Monday, August 9. You can watch it HERE.
Guests can order fries from the McDonald's Canada menu to share with friends and family in-restaurant, through the McDonald's app, at the Drive-Thru, or via McDelivery.