I ordered takeaway from Masayoshi for the first time yesterday and it won't be my last!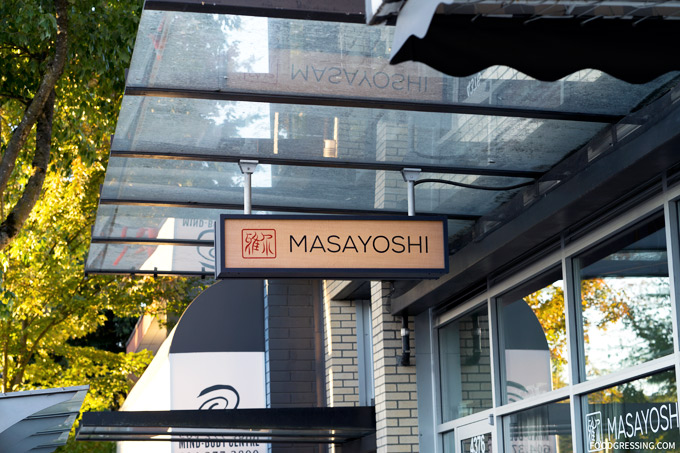 Chef has some new offerings which this week including Uni Ikura Don and two desserts (Sake + Grape Verrine & Sansho Pepper Almond Tofu).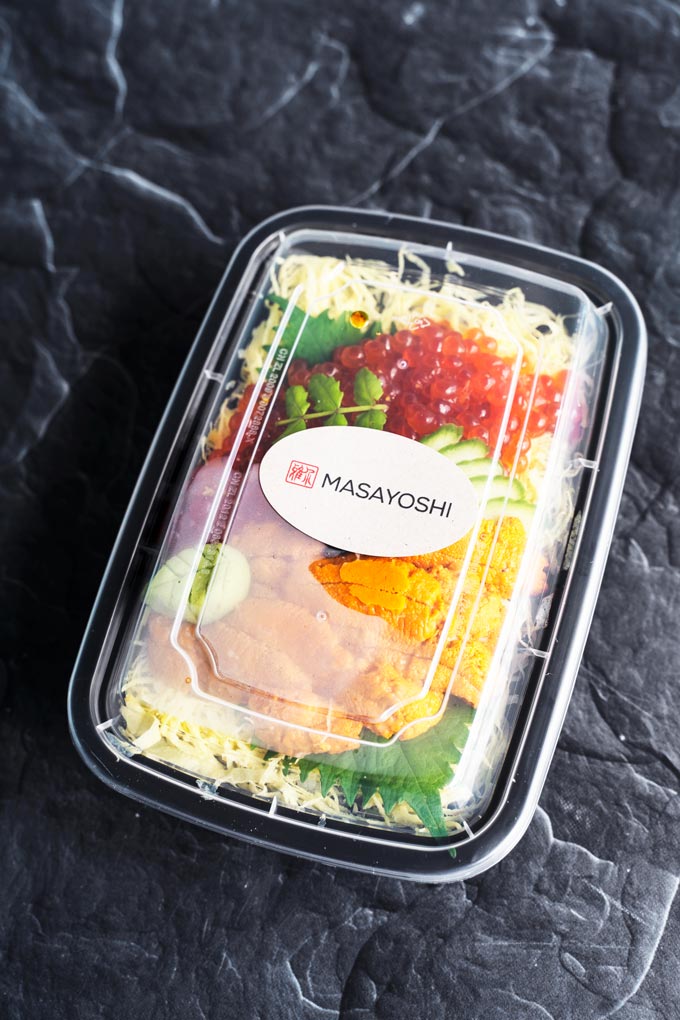 Prices $42 plus tax, it was a homey rice bowl studded with plump beads of salmon roe and rich and buttery fresh uni.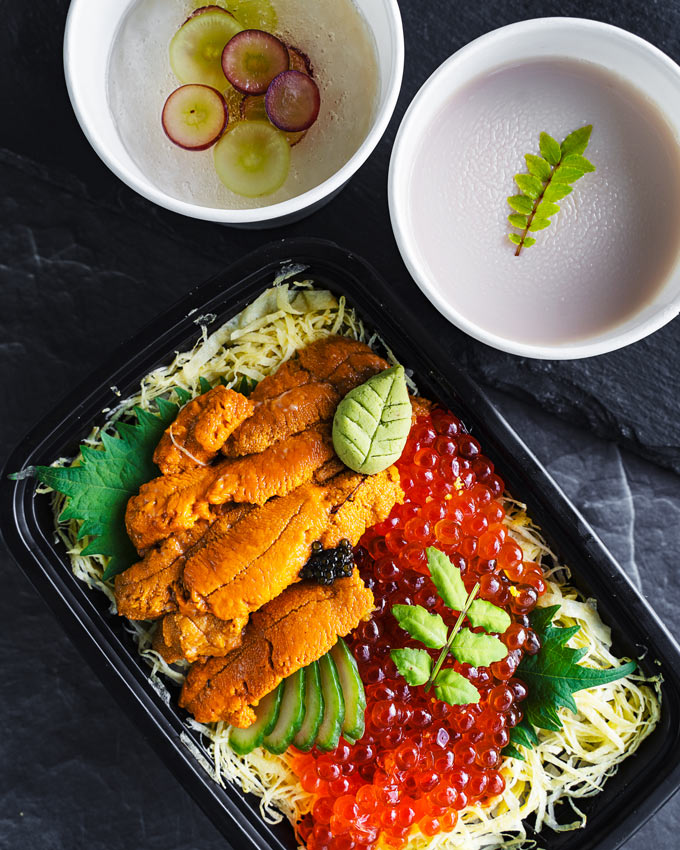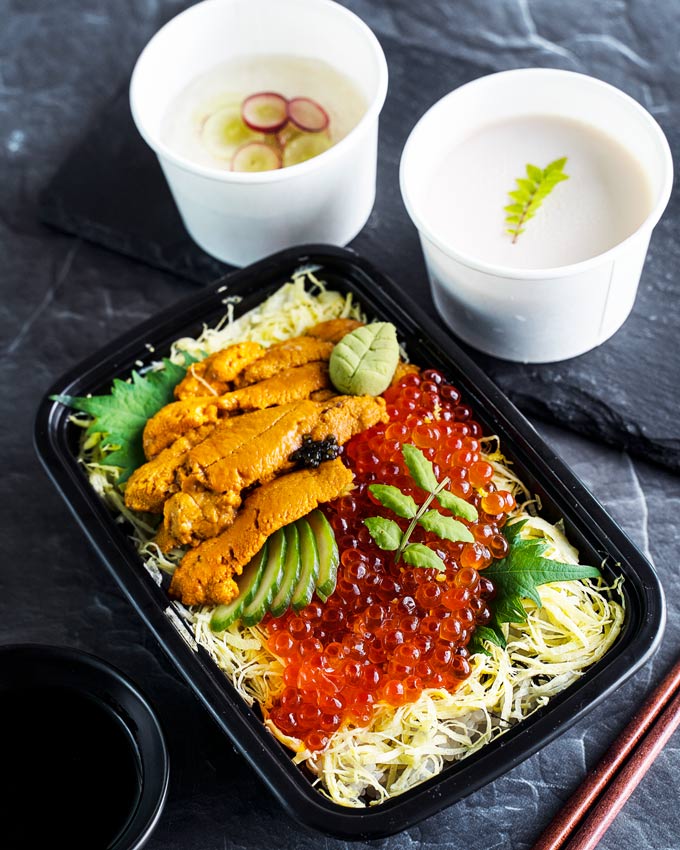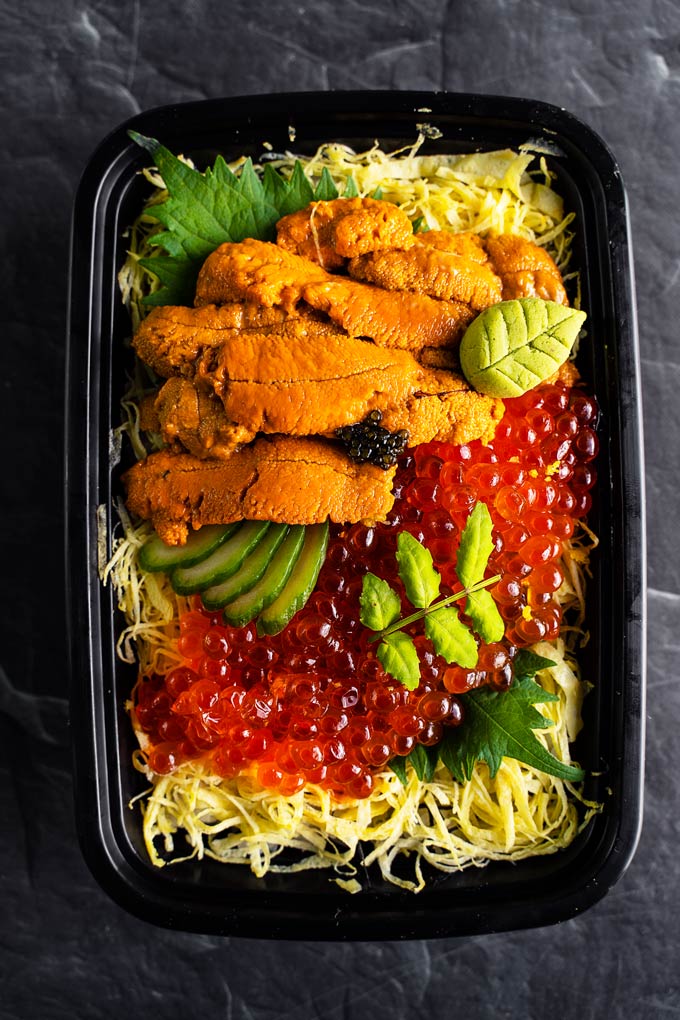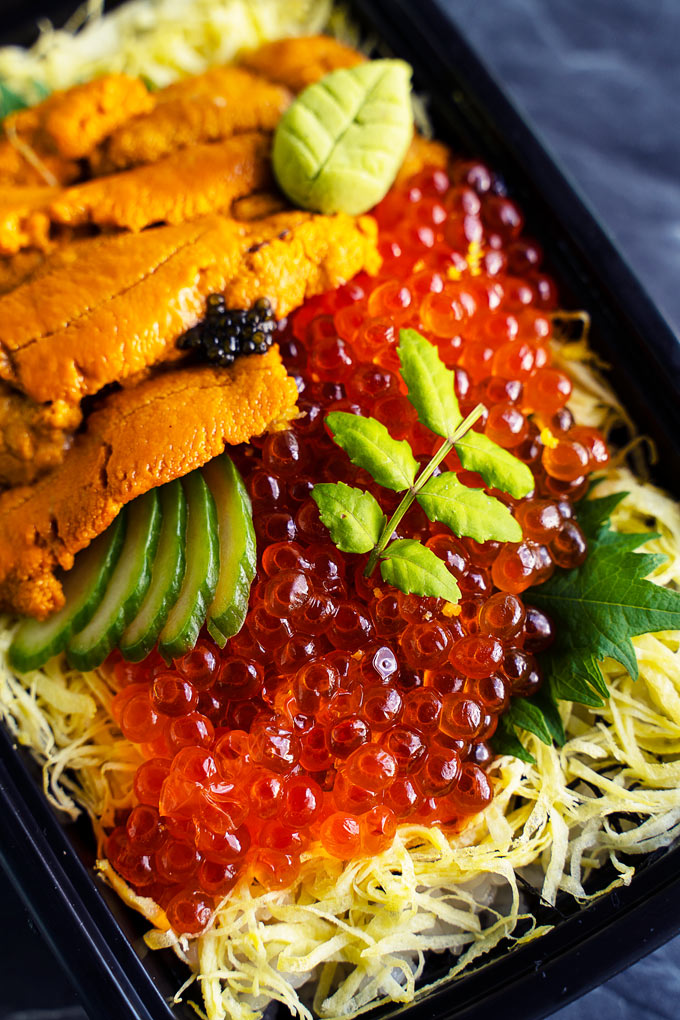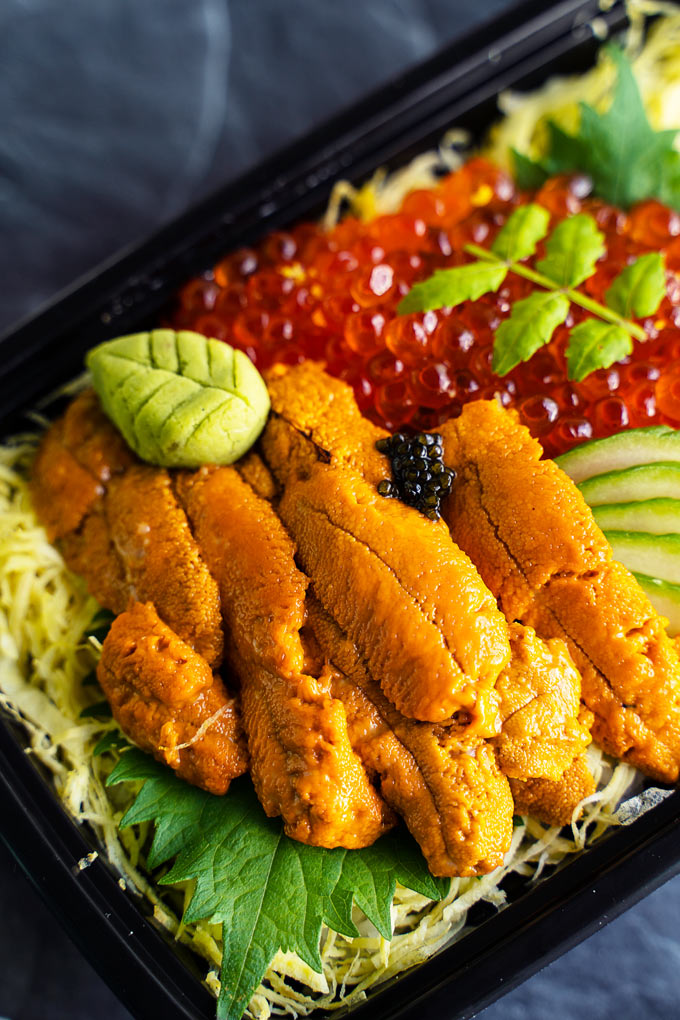 The new desserts featuring recipes by Chef Kenta, were cool, refreshing, and nice palate cleansers - a nice ending to the delicious meal.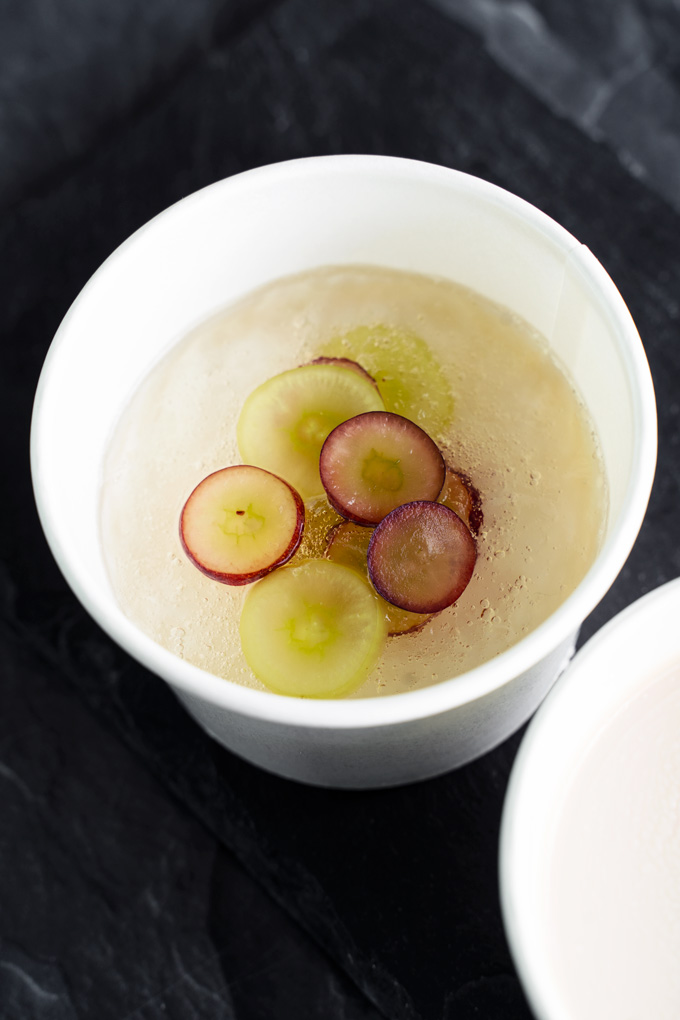 Masayoshi's website goes live for ordering from 8 am to 2 pm from Tuesdays to Saturdays, and same day pick up from 4:30 pm to 6:30 pm.  The pre-ordering and pickup processes were all straightforward.
Follow Masayoshi on social media (@masayoshi) to find out Chef's latest offerings.
Masayoshi
4376 Fraser St, Vancouver, BC
www.masayoshi.ca